After looking at my recipes and free guides, maybe you're looking for something a little more hands-on.
Something like a 2-week 80/20 flexible eating meal plan to help you master meal prep and get back on track, maybe?
Well, you're in the right place!
I'm now offering NEW 14-day vegan, vegetarian and regular meal plans. Read on to learn more!
Introducing Meal Prep Made Simple:
Meal plans made for busy people who want to eat healthy without the stress.
Meal Prep Made Simple comes in three versions: vegan, vegetarian and regular.
Each meal plan includes…
Meals for 14 days
A customizable meal planning grid so you can easily move meals around according to your schedule
2 grocery shopping lists
20 recipes made for meal prep with detailed instructions and high-quality photos
A guide to portion sizes
A guide to the 80/20 approach
Healthy dessert and snack ideas
A complete substitution list so you can adjust the recipes to your preferences
Food storage and reheating tips
Meal Prep Made Simple meal plans are $29.99 each.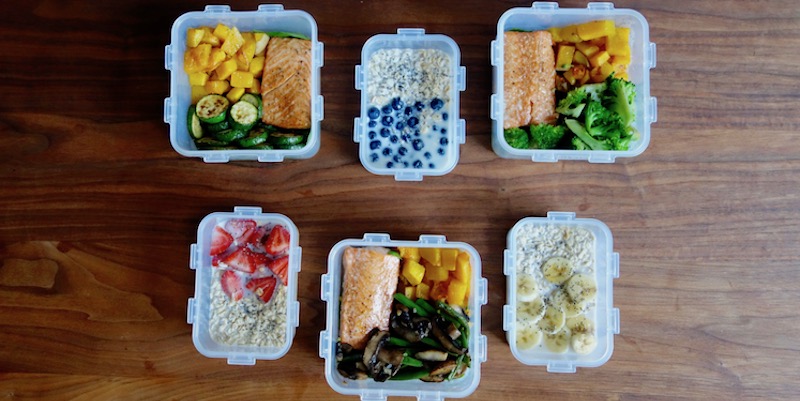 Why Meal Prep Made Simple will help you with consistency and motivation:
You probably know, at this point, that meal prep is one of the keys to success with a healthy lifestyle. But actually DOING meal prep? And on a regular basis? That's a whole other struggle.
Having a plan to stick to helps make meal prep a much smoother process. Instead of having to decide whether or not to do it, you have someone else (ehem, me) telling you what to do. All you have to do is follow the directions.
The easier it is for you to do something, the more likely you'll be consistent with it and keep doing it. My meal plans jumpstart that process by getting you used to doing it for two weeks in a row. After that, it will be so much easier to continue on your own.
You might be thinking, what does easy have to do with it? Well, think about how easy it is for you to fall back into the habits you're trying to change, like eating sweets at night or mindlessly snacking at work?
That's where these meal plans will help. They will break you out of those patterns and put you on track to a better, healthier version of yourself.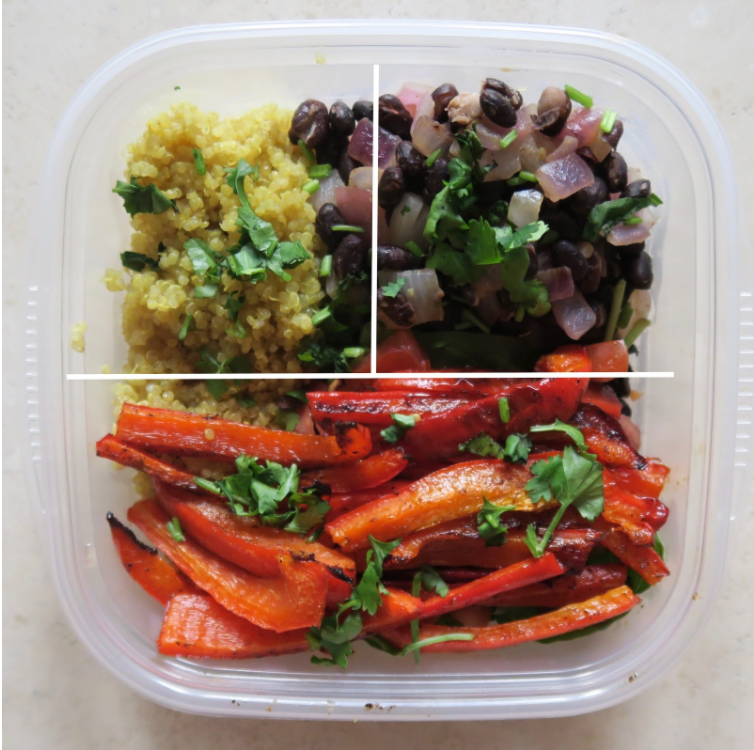 What type of food is in these meal plans:
The recipes in Meal Prep Made Simple involve food you can pretty much find in any American grocery store. Recipes include:
Moroccan chickpeas
Tofu veggie stir fry
Burrito bowls
Basic (but versatile) chili
Classic overnight oats
Quinoa power bowls
Chickpea patties
Baked tempeh (vegetarian only)
Easy salmon prep (regular only)
Buddha bowls (vegan only)
Breakfast options
Snack options
Dessert options!
If you're familiar with my Instagram page, it's basically all the food that's there. The recipes are written in a way that makes them easily adaptable, too.
Why Meal Prep Made Simple is different:
Most meal plans give you a very strict set of food/meals with the goal of weight loss, which makes them easy to stick to but hard to actually keep up with long term.
Meal Prep Made Simple has nothing to do with weight loss. Instead, it focuses on setting you up for success with consistent healthy eating… which is what REALLY leads to results.
Yes, maybe you can lose 10 pounds in 10 days on some crazy detox plan. But you know it will come right back the day the plan ends.
Meal Prep Made Simple provides you with a realistic, sustainable system with room for healthy food AND flexibility, which means you'll be able to continue meal prepping even without the actual food on the plan once the two weeks is up.
What's better? Losing a couple pounds and being hangry for a few days, or developing a healthy habit for life?
I choose life.
You might be asking, okay, how can I be flexible on a meal plan?
On my plans, you have something called "Prepper's Choice" meals. These meals (about 6/week) are completely up to you. You can choose to buy food out or prep extra food. It's up to you!
Frequently asked questions about Meal Prep Made Simple:
Q: How much will the food on the plan cost?
A: It depends on where you live and how well "stocked" your pantry is, so it's hard to say. If your pantry is already stocked with staples like common spices, oils and condiments (like soy sauce) then the rest of the food should be around $70 for 6 days of meals and snacks.
Q: Is nutritional information included in this meal plan?
A: Nope! Why? Because this plan was made to help you focus on getting used to meal prep and getting more whole foods into your diet. To me, worrying about calories and macros is where healthy eating gets more complicated than it has to be.
Q: Are the recipes gluten-free or dairy-free?
A: The food on the vegan plan is 100% dairy free. While the other plans have minimal dairy (basically just cheese as toppings), I offer non-dairy substitutions and swaps. There is very little gluten in this plan and those ingredients are optional as well.
Q: How different are all three meal plans?
A: Each meal plan has 20 recipes in it. There are 5 recipes that are in every plan: tofu stir fry, burrito bowl, overnight oats, chickpea patties and Moroccan chickpeas because they are very easy to prep and are Workweek Lunch classic recipes my readers LOVE. The rest are pretty different!
Q: How long will I spend cooking on these meal plans?
A: Both weeks have two meal preps, one on Sunday and one on Wednesday. On Sunday, you'll prep two main meals, so you can expect to spend two hours cooking and cleaning. On Wednesday, you're only making one main meal, so it will be 45 mins-one hour. You only need to hit the grocery store once a week! It will be around five hours/week total.
Meal Prep Made Simple meal plans are $29.99 each.
Not ready to purchase a meal plan, but still want to get into meal prep?
Enter your email below and immediately get my FREE meal prep starter kit which includes grocery lists, a meal planner template and my favorite meal prep recipes.