This post including six holiday meals has been updated since it's initial publication on November 12, 2018 with new recipes! 
Who said that we can only have holiday meals at holiday gatherings?
What if you want to take them to work too?
That's the exact question I pondered before coming up with these six recipes that are perfect for entertaining OR bringing to work.
These holiday meals all take under an hour to make and made with cheap ingredients you can find in most stores. On top of that, they're all customizable to accommodate your needs or the needs of your guests.
Holiday gatherings can be dreadful if there are no options for you. Cooking your own dish to serve at your next potluck or event is the best solution. You don't have to be a Michelin star chef to impress guests! The key is using crowd-pleasing flavors and just a little extra effort in the presentation. I've got you covered on both 🙂
All of these holiday meals have been tested for meal prep too, meaning they store well in the fridge and taste great heated up! Some are freezer-friendly as well.
Ready to dive in? A new recipe is at the bottom of this post!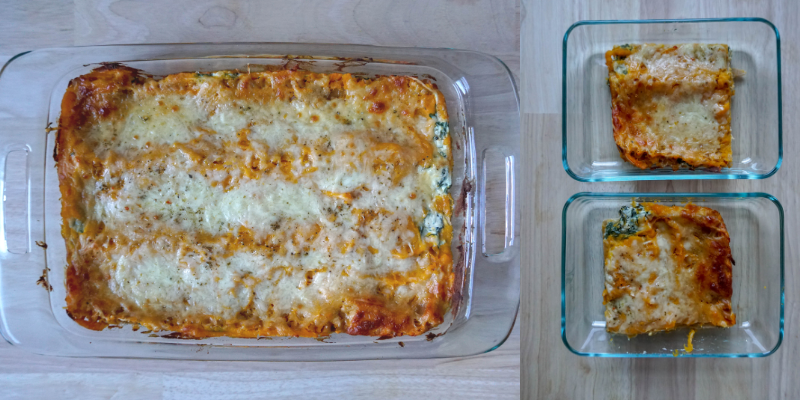 Make it gluten-free with GF lasagna noodles
Make it vegan with tofu "ricotta" cheese
Is butternut squash not an option? There are ways you can get around that too
1 hour to make, serves 6
Freezer-friendly
Yeah, I choose favorites. This butternut squash lasagna is hands down my favorite lasagna so far. I hope you try it!
---
Make it vegetarian (swap chicken for chickpeas or just stick to the veggies)
Gluten-free and dairy-free as is
Easily change up the veggies in this meal
35 minutes to make, serves 4
This hearty meal is honestly perfect for any season, but using cranberries makes it feel special and fancy for holiday gatherings.
---
Make it gluten-free with GF pasta and flour
Make it vegan with vegan shredded cheese or various types of vegan cheese sauces
Easily change up the veggies based on dietary needs and preferences
55 minutes, serves 4-6
Freezer-friendly
This holiday-inspired mac and cheese is worthy of any Thanksgiving table or meal prep container! I could make this every week.
---
Vegan and gluten-free
Easy to change up the veggies, nuts and grains in this dish
The perfect side salad or meal prep
35 minutes to make, makes 3 meals or 6 sides (you can easily adjust the serving amount on the recipe)
---
Gluten-free, vegan (if you use vegan butter)
Easily change up the filling
Make it with sweet potato or mashed cauliflower
1 hour to make, serves 4-6
I made this for my Friendsgiving and it was a hit! It's one of those meals that seems a lot heavier than it actually is and it's sooo good as a meal prep too.
---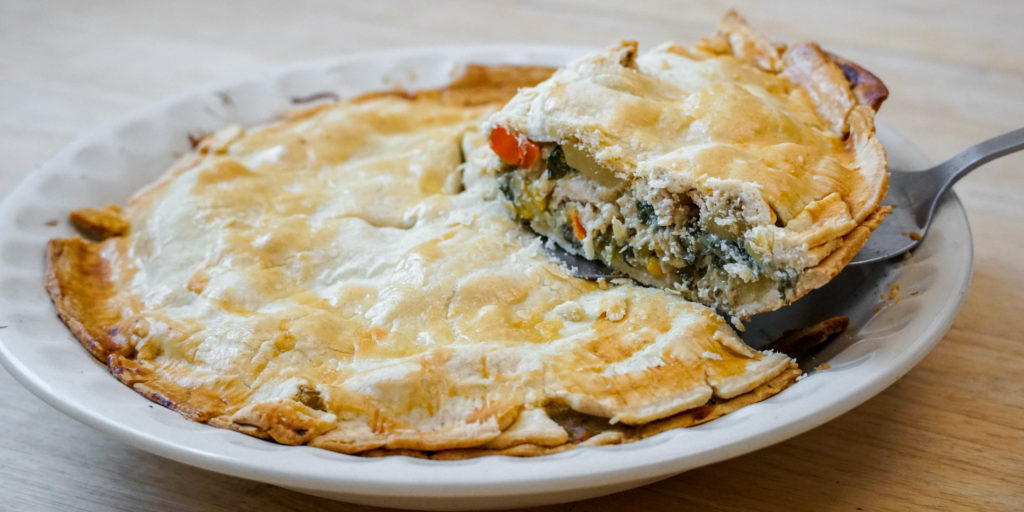 Packed with veggies
Easy to make veggie by replacing chicken with mushrooms
I totally "cheated" and used storebought crusts, but you can make your own!
50 minutes (including the time it takes to cook the chicken!)
My partner swooned over this recipe. And I had never made pot pie before! According to him, I absolutely nailed it.
---
I hope you have an amazing holiday season and that these easy holiday meals have at least given you some inspiration. If you end up making any of these, tag me on Instagram @workweeklunch or shoot me a DM! I love seeing your recipe recreations.
If you want access to all meal prep-friendly Workweek Lunch recipes, check out the WWL Meal Prep Program. Inside you get weekly meal plans, grocery lists and support from an incredible community of people who also meal prep every week!
If you found this recipe round up helpful, go ahead and Save this post to your Holiday Meal Prep Recipes board!