Once again the holiday season is upon us!
Every year it's the same. The office parties, the family gatherings and fun nights out with old friends back in town.
You can't leave the house without seeing festive decorations, end-of-the-year sales and constant reminders that now is the time to eat all the holiday treats.
With everything going… how are we supposed to keep up with meal prep during the holidays?
If it seems impossible, I promise you it's not. And I'm going to show you how to make it work in this post. Let's dive in!
1. Nail down your priorities for the holiday season
Before we get into how we have to start with why. 
Does eating balanced during the holiday season even matter to you? (Because if it doesn't, you're off the hook and can just stop reading now!)
Will keeping up with meal prep in a way that makes sense for your lifestyle impact your holiday season positively? Or will it be another source of stress and pressure?
Do you want to use meal prep during the holidays to balance all of the meals focused around rich foods?
Is your schedule predictable enough to at least prep some meals like breakfast and lunch?
Do you still have time to stop by the grocery store and get some batch cooking done after work or on the weekends?
These are all really important things to consider!
You don't HAVE to eat as healthy as possible during this time (or any time, really). If taking a break from meal prepping during the holidays make sense, give yourself permission to do this.
For me, meal prep during the holidays makes a lot of sense because…
It helps me have more time for getting gifts together and keep up with my work schedule
I can nourish myself with foods my body likes along with all the special holiday meals
It helps me save money during a time of year that generally comes with more expenses
Meal prep is a routine that helps ground me, and in this way it reduces stress.
If you don't know whether or not meal prep will help you during this holiday season, just give it a shot for a week when the holidays hit. Sometimes the best way to decide is to try it first!
And if you need help planning, choosing meal prep recipes or making grocery lists, sign up for the WWL Meal Prep Program today and get started with a new meal plan. The accountability can really help if you're overwhelmed or nervous about trying meal prep!
2. Lower your expectations
If you want to meal prep during the holiday season (November and December) it's not going to be the same as meal prepping during the rest of the year.
There are more events to plan meals around. Sometimes these events pop up out of nowhere!
You might not be able to prep on Sunday (or whenever you normally do it) because of family/friends/work obligations.
You'll avoid guilt and stress if you do yourself a favor and lower your expectations right now.
What that looks like: 
If you normally prep 16 meals a week on Sunday and Wednesday, maybe it will be 10 meals a week on Sunday.
If you normally prep dinners, but have a lot of nights with social events, switch to just prepping breakfast or lunches.
And if your schedule is unpredictable, maybe prep a few freezer meals before Thanksgiving. Then you can easily reheat them during the week when you have no time to cook, but don't want to eat out. This curry below is a perfect example of a freezer meal you can make for the busy holiday season!
3. Make a plan (or get one from us!)
Planning, as always, is at the core of success in literally anything in life.
Yes, it's annoying because it requires some upfront work and energy. But when you're so busy you barely have time to shower, the planning is so worth it — especially if you want to meal prep during the holidays.
It's a few weeks before Thanksgiving right now (and if you're reading this later on, it's not too late!). Now is a great time to start thinking ahead.
You can use the free WWL Meal Planning Template (click here to get it) to DIY a meal plan, or you can use pre-made WWL Meal Plans and recipes to get it done every week. There's less work on your end if you're part of the program!
Here's how to make the WWL Meal Plans work during the holidays:
Below is a screenshot of a sample meal plan. This is how it looks when we send it out every week. Each week includes 5 core recipes (and variations when needed for vegetarians and vegans) in a weekly calendar format. 
The cool thing is that this is editable! So you can take meals out and move them around based on your schedule.
Here's an example of a busy holiday week. Family dinners, work events and social gatherings replace some of the prepped meals in the screenshot below (highlighted in blue). 

When you plan ahead, you can count the exact number of meals you need for the week. This makes the meal prep process so much easier. Seriously, it's so much harder without a plan.
If making your own seems overwhelming, you can sign up for the WWL Meal Prep Program to try it out. For $7.99/month you get weekly meal plans like the one above. You can cancel anytime if it's not for you!
4. When in doubt, pick a meal to focus on
If none of the above seems like a good option for you, try picking one meal to focus on prepping.
Sometimes just having ONE homecooked meal per day made in advance is enough to stay "on track."
Having the one meal prepped meal per day could also offset some of the potential guilt and stress from eating so much holiday food.
I suggest focusing on breakfast if you can, or work lunches! Click here to view some of my free recipes to get started if you're not a member of the WWL Meal Prep Program.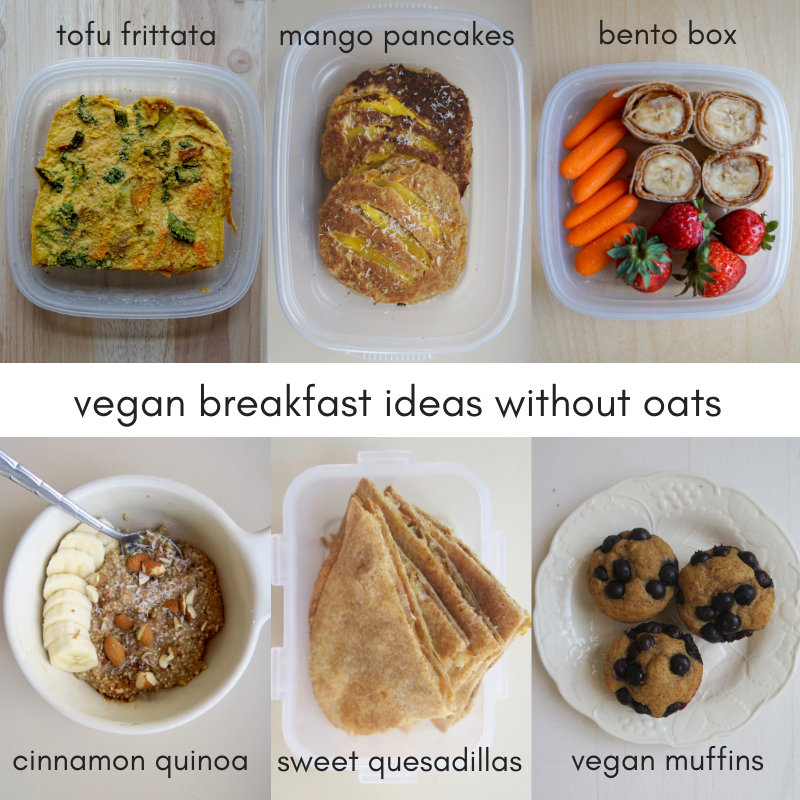 5. Offer to share extra meals
If you're keeping up with your meal prep routine, there might be times when you make too much food and have leftovers!
Tis the season for giving… so maybe offer to share some of your extra food with friends, family or co-workers!
Who wouldn't appreciate that in a time of stress? And you won't have to worry about wasting extra meals. It's a win/win!
I hope you keep up your meal prep routine in a way that makes sense for you during the holiday season.
Just because things are "crazy" during this time of the year doesn't mean you don't have time to take of YOURSELF too.
As always, I'm here to help. If you're not ready to join the WWL Meal Prep Program but want extra guidance, sign up here for the free Meal Prep Essentials For Busy People guide.
Happy prepping!