I like my overnight oats like I like my coffee: basic.
Bad jokes aside, combining our pumpkin spice obsession with overnight oats is a solid meal prep move.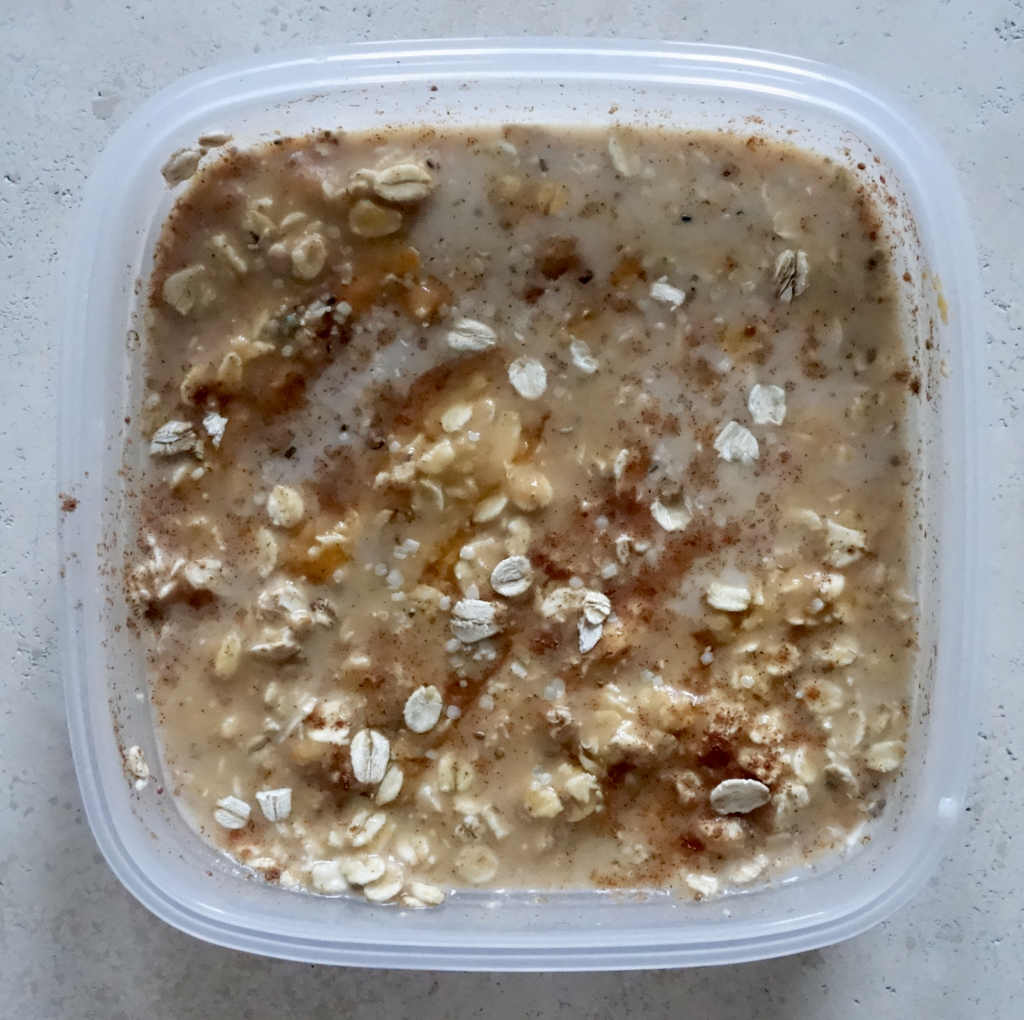 This recipe is pretty much based on my master overnight oats recipe with the addition of more spices and pumpkin puree.
I was skeptical the first time (as usual) wondering how the uncooked pumpkin puree would taste, but it was 100% comforting and delicious.
Pumpkin puree is a low-calorie addition to a breakfast that tends to be in the upper 300-400 calorie range. The taste of the pumpkin is JUST strong enough without being overpowering or completely missing from the meal. However, if 1/2 cup is too much or too little pumpkin for your taste buds, I encourage you to play with the ratio.
A quick refresher on how overnight oats work:
Overnight oats don't need to be cooked. They soak overnight and all the liquid will be absorbed in the morning.
They can be heated up if you like in the microwave or on the stove if you can't stand eating them cold.
You can store overnight oats in the fridge for up to five days in an airtight container.
Feel free to make them your own!
If you end up making these overnight oats, tag me on Instagram @workweeklunch or use the hashtag #workweeklunch.
Want to meal prep but don't know where to start? Get my meal prep starter kit delivered directly to your inbox for free! Just sign up below.
| | |
| --- | --- |
| | |
Lay out as many containers you need for overnight oats, I recommend 3

Combine all ingredients and stir.

Store in airtight containers in the fridge for up to five days. Oats are meant to be eaten cold, but you can heat them up in a microwave!
This recipe can be stored in the fridge in an airtight container for up to five days.