As a New York City apartment dweller with no balcony, I envy those who get to use a grill for summer meals. Instead, I'm stuck in my small (but adorable) window-less kitchen, trying not to sweat too much over the stove. I know I'm not the only one who wants to enjoy summer meals even without a grill, so I wanted to put this post together to help my fellow grill-less home cooks out!
Turns out, there's plenty of summer meals you can make without a grill! Having the right equipment helps, of course. And let's face it, these tools require much less maintenance than an outdoor grill.
Here are three essential tools for making summer meals without a grill
This goes without saying, but you can use these tools all year round. As a believer in having a minimalist kitchen, I would never suggest tools that you can only use in one season!
I've had this pan in my kitchen for 6 years and I love it. If you want to cook anything with grill marks (but you don't have a grill) this is the go-to pan. It's light, easy to clean and you can cook anything on it. It works especially well for "grilling" tofu!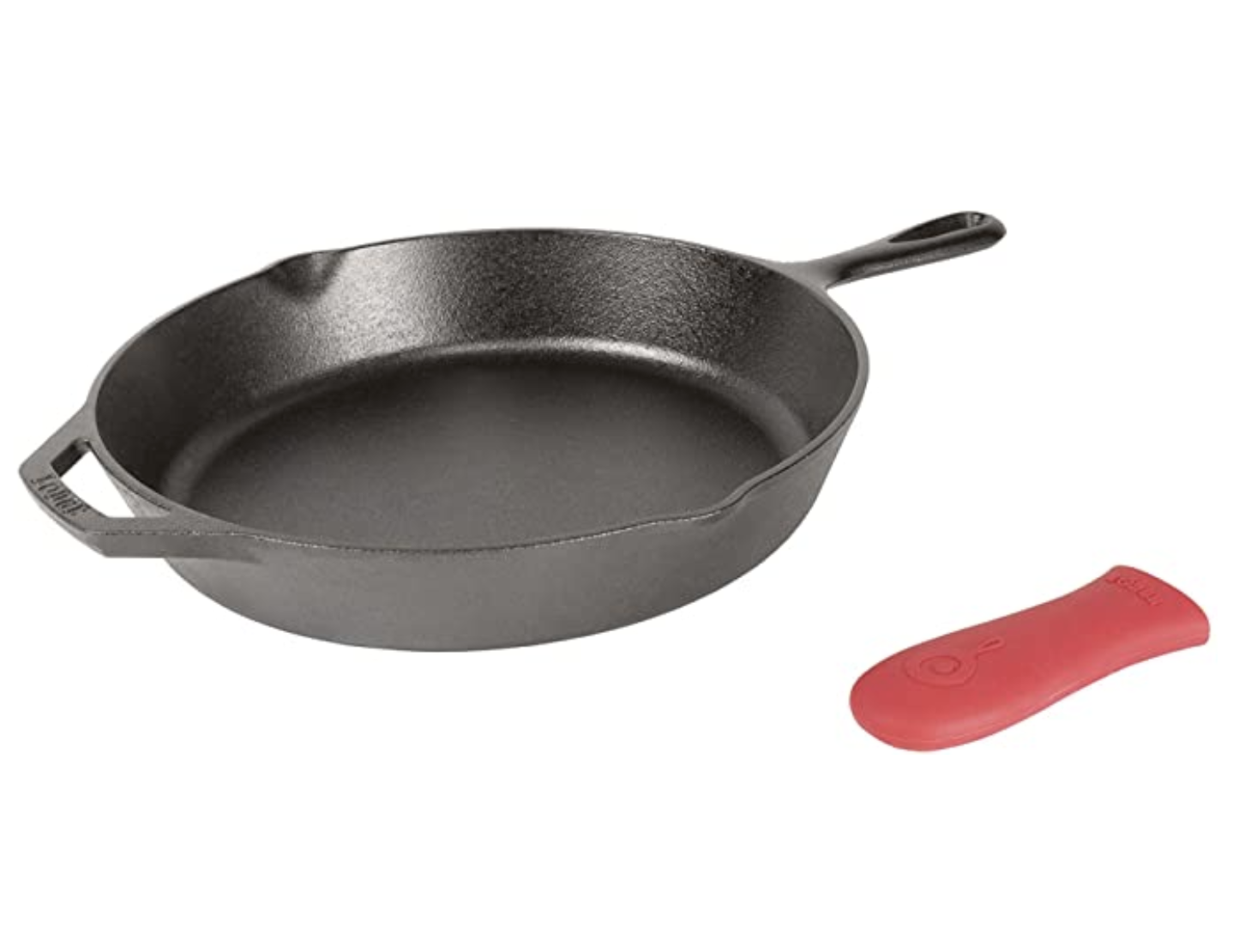 I got this pan last year and use it every week for all kinds of meals, but to achieve that grill-like char on your proteins, this is the pan to use. It can go in the oven too, making it perfect for cooking thick steaks and thick pieces of fish. Here's some info on how to clean and care for them! It's really not a big deal.
If you're making anything crispy, breaded or fried, you'll need a baking rack for the cooling process. It helps avoid condensation ruining the perfect crispiness of whatever you're making. They're also really handy for cooking bacon in the oven and for cooling baked goods.
If you eat meat or fish, you'll probably want to experiment with it more after stocking up on a cast iron pan or grill pan. A meat thermometer is essential for building confidence with cooking meat and fish. You'll never have to guess if it's done and you'll get better at cooking proteins to perfection (instead of overcooking them).
Now, let's get to the meals!
Here Are 10 Amazing Summer Meals You Can Make Without a Grill
Here's my all-time favorite summer meal! I know it looks like a regular burger, and it pretty much is. But it's all about the Shake Shack sauce. Your best bet for cooking burgers to perfection will be the cast iron skillet!
Corn on the grill is a summer classic, but you can achieve the same flavors and textures in the oven! I love roasting corn and throwing it into salads or just eating it right off the cobb.
Move over sweet and sticky grilled chicken and make room for this version, made in a skillet on the stove. This sauce is to die for too.
I'm not a huge pork eater myself, but I know pork chops and ribs are grill favorites. That being said, if you don't have a grill you can still make delicious pork chops in the oven, yielding the same tender and juicy results.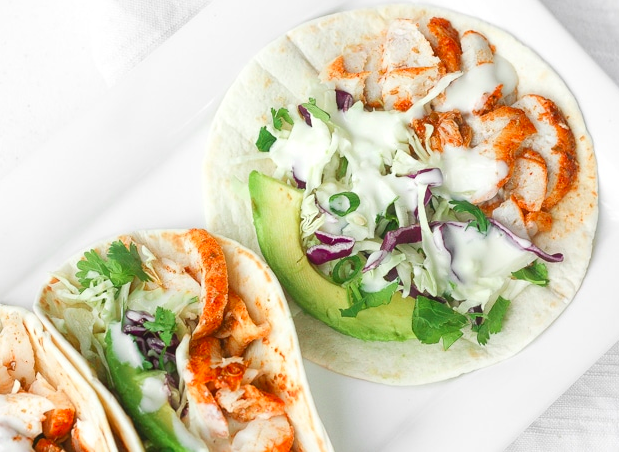 Nothing says summer like fish tacos! Even if you're new to cooking fish, you should give this easy fish taco recipe a try. No need to miss out on this summer meal staple just because you don't have a grill!
Is it summer if we don't make foil pack meals? I don't cook with foil a ton, but when I do, it's with ingredients like these in this shrimp boil foil pack linked above. You can easily do this grilled meal in the oven!
I will never forget the grilled cauliflower "steaks" my mom and I made a few summers ago at her place in Long Island. The good news is, I can create cauliflower just as tasty at home in my oven with an amazing recipe like this!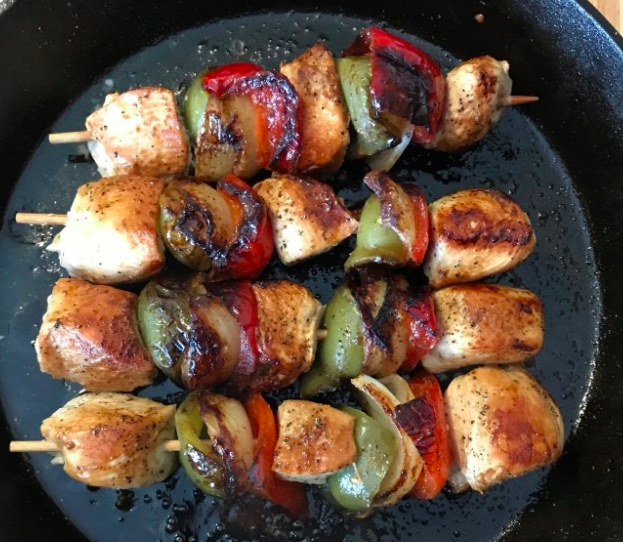 Did you know you can make delicious kebabs on a cast iron pan? I've tried this in the oven with no success (it's hard to get a good sear on the meat) but the cast iron works perfectly if you don't have a grill.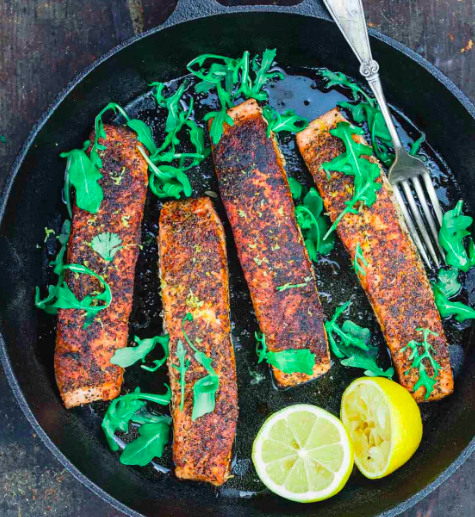 Craving grilled salmon? This cast-iron salmon recipe can do the trick! This is one of my favorite ways to cook salmon.
Since learning how to break down a chicken, I've kept a stash of chicken thighs and wings in my freezer for those times when I'm craving wings and BBQ flavors like this. No grill? No problem. You can roast these to perfection in the oven.
---
I hope this inspires your inner chef to get creative this summer! Don't let your lack of grill hold you back from enjoying tasty summer staples.
Want to see more ideas, helpful cooking tips and meal prep essentials from us? We can send them directly to your inbox if you sign up for our email list here. When you sign up, you'll immediately get our best free resources and guides!