With the help of our weekly meal plans, you'll save money on groceries, have more free time and cook meals you'll look forward to eating all week.
The WWL Program is the ONLY anti-diet meal plan service that's aligned with intuitive eating. 
Join The Workweek Lunch Meal Prep Program now and get:
Access to hundreds of recipes:

made plant-based, omnivore and gluten-free

A weekly meal plan and grocery list every week,

plus access to all existin

g

plans 
Access to our amazing meal planning tools

to create your own plans

An invite to our amazing private community 

for support and accountability

No fad diet recipes or calorie counts. Cancel or re-join anytime!
Start today

Click the button above to start free trial
Get 6 months for the price of 5

Click the button above to join
Get 12 months for the price of 9

Click the button above to join
As Seen In

What our members say…
I just had to send a message to say thank you SO much for your plan. I was so sick of spending so much money on groceries and this past week I only spent $40 which is soooo much better than the $100 I was spending a week for just me and my husband (!) I'm vegetarian and my husband is not—we have both loved every meal so far!
All the more reason for people to invest in the WWL program!!! I have cut my food waste down to virtually zero with your program and having less food waste makes me feel so much better about my eating!! Thanks so much again for the amazing program ❤️
I am SO impressed with how amazing the meals are! I shared with my mom, my boyfriend, and my work and they were all raving about how delicious they were! also LOVE the way you approach eating healthy! thank you so much 😊❤️
Start today

Click the button above to start free trial
Get 6 months for the price of 5

Click the button above to join
Get 12 months for the price of 9

Click the button above to join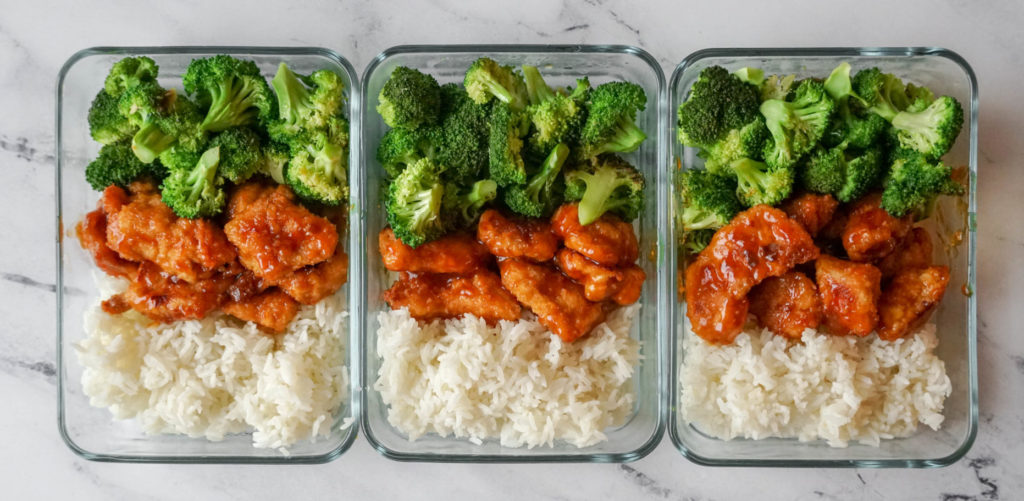 HOW IT WORKS
Immediately get access to our existing recipes and plans, as well as our planning tools and community.
Receive a new meal plan every week. It comes out at 12pm ET via email, or just check the site!
Customize your plan and get your shopping list in MINUTES with our meal planning tools.
Shop, cook and enjoy your delicious meals all week long!
Here's what the meal plans look like on desktop! We have an incredible mobile version as well.
Easily set your preferences in your profile!
This is what the new meal plan looks like each week:
Recipes are made for one and can be adapted for two or more.
Access your grocery lists on the mobile site for easy grocery shopping!
All your favorite recipes in one place.
Create and build your own meal plans in minutes!
The WWL Meal Prep Program is NOT a weight loss or "clean eating" program.
We are aligned with intuitive eating and Health At Every Size, so calories and nutrition info is NOT included, making this a safe space for those who have recovered from eating disorders. You'll develop a solid cooking routine and flexible meal prep system.
Meet your meal prep guide
I'm Talia Koren, founder of Workweek Lunch. I've used meal prep for years to make healthy eating easy, to save money and create more time in my schedule so I can focus on what I really want to be doing (which is definitely not cooking every day)!
I created WWL to help busy people get organized with food to get more out of life. Meal planning is tedious, time-consuming and overwhelming. With the WWL Program, people can skip the parts they get stuck on and get right to fun part, cooking and eating!
My goal for members is to get into a cooking routine that's realistic, not restrictive or too ambitious. The meals in the program are all tested by yours truly before they get published, guaranteeing YOUR success in the kitchen every week.
We don't help people lose weight. We'll help you GAIN time, money and brain space back with our meal plans. You'll find yourself stressing less over food, feeling satisfied and feeling like you actually have more of your life together!
"Before Workweek Lunch, I bought maybe an onion or a cucumber that rotted in my fridge. Now more than half of my groceries come from the produce section. I've brought our meal spending from over $300 a week down to less than $150 (that's groceries AND takeout)."
Start today

Click the button above to start free trial
Get 6 months for the price of 5

Click the button above to join
Get 12 months for the price of 9

Click the button above to join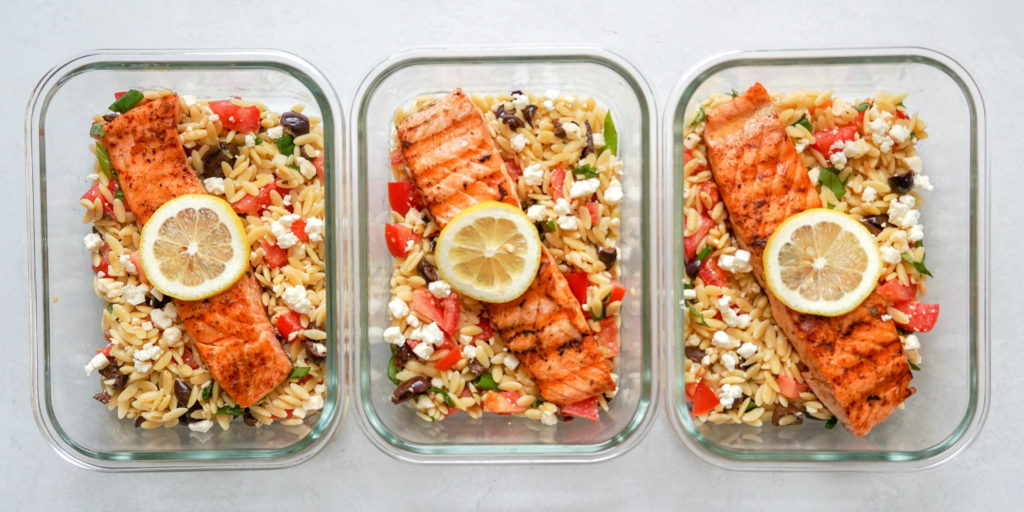 The WWL Meal Prep Program is for you if…
You like cooking but want to save time with meal plans and grocery lists handed to you.
It's a struggle to stay within your food budget and sometimes you forget to use up all of your produce before it goes bad.
Some structure when it comes to healthy eating would be helpful
You get stuck when trying to come with new ideas for meal prep, but don't want to take chances on random Pinterest recipes.
Eating homecooked meals more consistently helps you feel more energetic, but find meal prep too overwhelming to do on your own.
You want a proven, airtight system that you can use to reach various goals like saving money, time or just eating healthier.
This program is not for you if you're looking to lose weight, if you need a very specific diet for a fitness goal or medical condition or if you don't have access to a kitchen with an oven, stove and fridge.
More love for The WWL Program:
"Subscribing to your plan has made me excited about food and cooking again after healing from many years of disordered eating and terrible body image. Now I'm excited about cooking again but in a healthy way."
"Every day I'm amazed at what I can make in the kitchen with just a few ingredients. I used to survive on lean pockets and turkey sandwiches in college My husband helped teach me some cooking skills but what you've taught me has TRANSFORMED my life."
"I've done three weeks in a row and I don't think I'll ever go back. You gave me some of my time, money and brainpower back — is there any better gift?!"
"I never felt like cooking was hard, but what surprised me is the ease and the simplicity of cooking the meals and the lack of stress that comes with using the program. I used to agonize and pour over Pinterest to find meal prep recipes on my own now the guesswork is all out of it!"
Start today

Click the button above to start free trial
Get 6 months for the price of 5

Click the button above to join
Get 12 months for the price of 9

Click the button above to join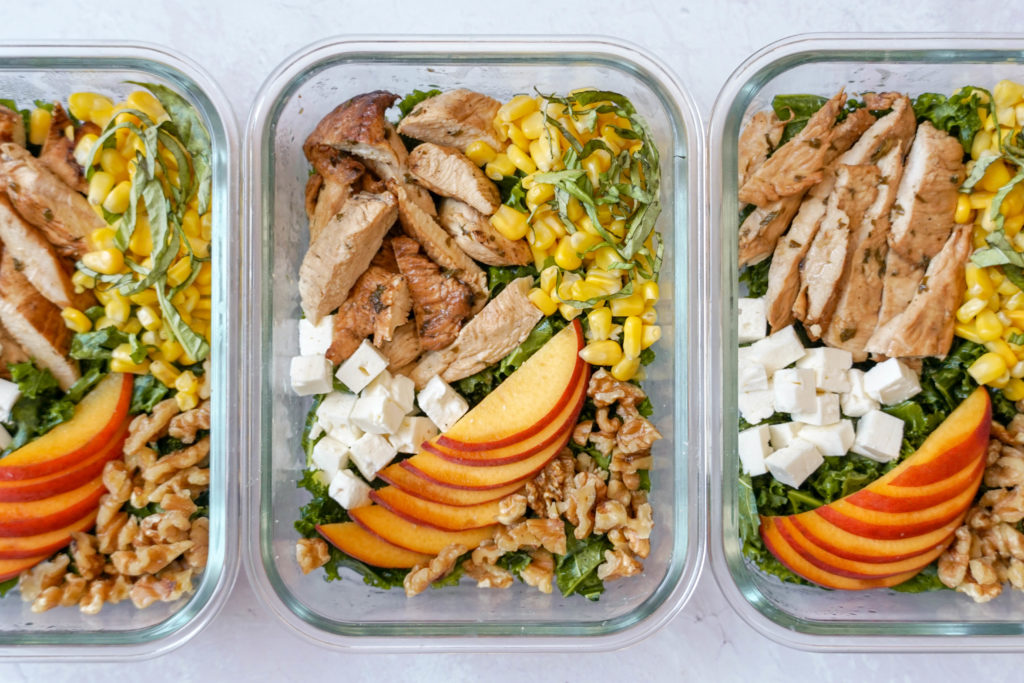 "I'm getting so much more headspace and peace of mind from this! Balancing taste, nutrition and cost can feel overwhelming- knowing it's all lined up for me is the biggest bonus."
Frequently asked questions about the program:
Q: Are there vegan and vegetarian recipes available?
A: Yes! Recipes will be available to accommodate the following diets: omnivore, pescetarian, vegetarian, vegan, dairy-free and gluten-free.
Q: Are calories and macros included in the recipes?
A: No. These meal plans do not include nutritional info because that goes against our intuitive eating philosophy. This program is a safe space for those recovering with eating disorders and including calorie/macro information can be triggering.
Q: What meals are included each week?
A: Every meal plan includes meals from Monday-Saturday with options to move meals around. So it's not rigid like other plans where you eat homecooked food three times a day for 6 days in a row. We keep Thursday night, Friday night, Saturday morning/night and all day Sunday completely open for you to decide what to cook (or not cook!). Each week has 14 total meals planned with 5 recipes. You can add more if you want!
Q: How do you process payments?
A: You're charged $9.99 each month from the day you sign up on the monthly subscription after your free trial. When you disable your subscription, the recurring charges will stop. We do not use PayPal and members can only pay with a credit card or Apple Pay for now.
Q: If I buy a month and don't like the recipes after a few days, can I get a refund?
A: No. If you're unsure about the recipes and want to see what they're like before joining, please try recipes from our free collection first or check out our free trial option (linked above and below). You can cancel before the free trial is up.
Q: I'm cooking for my partner and myself. Will these plans work for two?
A: Yup! You can adjust the portion size right on the recipes and the ingredient amounts will automatically update.
Q: I'm cooking for my family and myself. Will these plans work for a family?
A: Yup! Many families use the plans and adapt the recipes for kids depending on their tastes.
Q: Do I have to wait until Wednesday to get a new meal plan?
A: No! All you have to do is sign in under "members" after signing up for the program and you'll be able to access everything.
Q: I don't have a stove and/or oven, can I still use these plans?
A: The WWL Meal Plans won't be easy to use without a full kitchen so they probably are not for you! You need a stove and oven for the recipes in the Program.
Q: I don't have a microwave. Will this still work for me?
A: Yes! You can reheat meals on the stove or in the oven, or in appliances such as air fryers or toaster ovens if you have them.
Q: What if I want to cancel?
A: You can cancel and re-join anytime by signing in and managing your account! S0 once you cancel, you lose all access to recipes and meal plans.
Q: I don't live in America. Can I still use these meal plans?
A: Yes! Our metric conversion works great. We have many members from all over the world. Since ingredients and prices of groceries vary across the globe, some recipes may need a lot of alterations/substitutions as all the recipes are developed in the US.
If you have any other questions at all, reach out directly to me at talia@workweeklunch.com or send me a DM via Instagram @workweeklunch.
"I have zero regrets about signing up for your program! I honestly wasn't sure I would follow through with it, but your meal prep has made eating so much easier that I look forward to it. Thank you for your program, I love it!"
Start today

Click the button above to start free trial
Get 6 months for the price of 5

Click the button above to join
Get 12 months for the price of 9

Click the button above to join
Check out what more members have to say:
Talia's meal plans inspired me to switch up my cooking routine by offering a variety of healthy and tasty meals that can be easily adapted to fit everyone's needs. I love her easy-going, relaxed and flexible approach to cooking and meal planning, which helped me focus on delicious and nutritious meals rather than calorie and macro counts. The grocery list and excel sheet made it easy to plan ahead, which helped with reducing food waste as well!
I love not having to plan out my meal prep, and all of the food tastes amazing!
These meal plans gave my family something to look forward to with each new week! We found new favorites and our kids were willing to try new things at every meal because everything looked, smelled, and TASTED so delicious! I especially liked how recipes could be sized up or down, making it easy to plan for extra leftovers for lunches.
It's so helpful to have a healthy, delicious meal plan simply handed to you when you're a busy person.
The weekly meal plans have been a game-changer for me and helped me stay productive when I stuck to them. Having tasty meals ready for me was SO helpful because I could focus on getting other stuff done instead of figuring out my meals for the week.
The meal plans were easy to follow, tasty, and nutritious. Diving headfirst into meal prep gave me the most amazing peace of mind all week long. It was amazing! The dreaded "I guess I better make lunches for tomorrow" was replaced with more time spent with my family. And I never had to worry about what was for dinner when I came home from work. Talia's plans gave me my life back, and that to me, is completely priceless! And, we saved a TON of money on groceries.
I love Talia's recipes – the meals are simple and encourage using fresh yet cheap ingredients. I love that they are so heavily plant-based and they help me stop wasting food. Following her meal plans makes trips to the grocery store quick and painless.
What are you waiting for?
Start today

Click the button above to start free trial
Get 6 months for the price of 5

Click the button above to join
Get 12 months for the price of 9

Click the button above to join