Welcome to Workweek Lunch! Workweek Lunch started in 2016 to help busy folks meal prep delicious, nourishing meals to look forward to all week. Our mission is to help home cooks create a system around food that saves them time, money and energy. I've been in the meal prep game for about a decade!
Don't believe you can make a batch meal that you'll actually crave all week? Maybe our Orange Chicken, Ground Beef Pasta, Breakfast Burritos or really anything from our easy meal prep lunches will change your mind.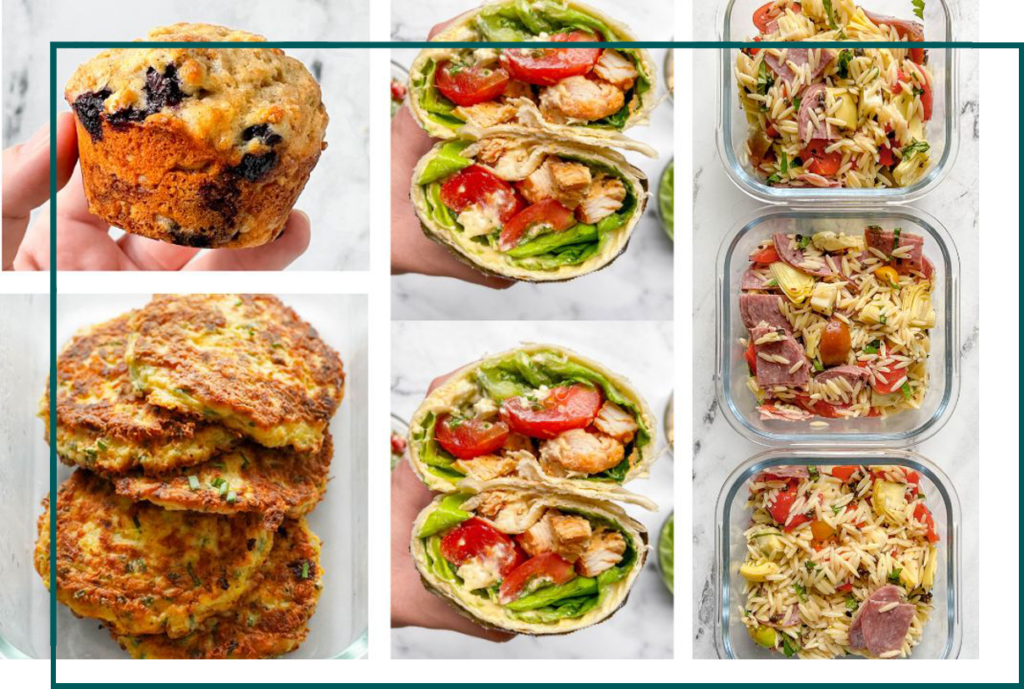 Our founder, Talia's cooking journey started right after she graduated college. Talia realized how expensive it was to feed herself on an entry-level salary in New York City and knew meal prep was the best way to eat healthy on a budget without cooking daily.
Since starting WWL, we've produced a cookbook and launched a meal planning and recipe app that helps thousands of busy home cooks all over the world make meal prep happen. The WWL Program is home to over 600+ tested recipes made for meal prep, custom meal planning tools and instant grocery list generator, as well as an amazing private community.
Because of the utility of our platform, we've been featured in The New York Times, Greatist, Domino and Real Simple. See all press for Workweek Lunch.
Want to get in touch with us directly? Connect with us: hello[at]workweeklunch[dot]com
What You'll Find On Workweek Lunch
Join The Workweek Lunch Community!
Our free weekly newsletter is packed with practical meal prep, meal planning and cooking tips. Subscribe to the newsletter here and immediately get 20 meal pre recipes under 30 minutes.
We're over 450k strong on Instagram and you can find us on TikTok too.
Connect with us on Pinterest, Facebook and YouTube.
If you join The Workweek Lunch Meal Prep Program, you'll have access to our private group on Facebook with over 6,000 meal preppers.
What else to know about WWL
How long do meal preps last in the fridge?
After a decade of meal prepping, my rule of thumb is 5 days. Technically food that's properly cooked and stored in an airtight container in a functioning fridge can be safe to eat for up to 7 days. I find that after 3-4 days, it stops being appetizing.
Do you have vegetarian or vegan meal preps?
Yes! We have loads of vegetarian, vegan and dairy-free meal prep recipes on Workweek Lunch. We also provide extensive lists for swaps and substitutions in our recipes. Here's our collection of vegan meal prep ideas.
What do you recommend if you're new to meal prep?
I recommend choosing one batch recipe (a recipe that makes 3 or more servings) to prep and enjoy for the work week. See if it actually makes a difference before diving in with doing breakfast, lunch and dinner for a whole week.
Do you have kids' meal prep recipes?
Right now, no. But many of our recipes are simple enough to be adapted for kids' palates. You can check out our list of kid-friendly meal prep ideas.
Talia's favorite meal prep recipes