Meal planning is one of my all-time favorite weekly routines, and it doesn't have to be intimidating even if you are a beginner! Every Friday, I sit down and follow the exact steps below to create a meal plan for myself that's interesting, realistic, full of variety, and most importantly, something I look forward to. Without a plan, I just feel lost! In this post, you'll learn my step-by-step process for meal planning for beginners. I wish I had a guide like this when I first started! I had to learn all of this the hard way.
What happens when you skip meal planning
I am all for being spontaneous with food when it makes sense. But sometimes it's more trouble than it's worth since we do have to eat multiple times per day!
Skipping the meal planning process usually makes life more hectic. Here's how:
You'll spend a lot more time in the grocery store, wandering aisles, trying to come up with meals on the fly.
You're likely to waste the food you come home with since you had no idea what to do with it in the first place.
You'll probably eat more takeout or bowls of cereal for dinner – which is great if you can afford it or feel great eating cereal for dinner every day (hey, no judgment!) but that's not the case for most of us.
And you will always have to come up with meal ideas every day, which takes a lot of mental energy on top of everything else we have to worry about.
This is why meal planning, while not sexy, is a form of self-care. You're taking care of future you by getting ahead of all the stress that comes with figuring out what to buy, cook and eat every day. You're also saving money and reducing food waste in the process!
Related: How To Keep Produce Fresh: Storage Tips For Fruits & Veggies
It's also why meal planning isn't just a thing dieters do. As you probably know, Workweek Lunch doesn't support intentional weight loss and everything we talk about here is to help people like you create a system around food to get more out of life.
Are you ready to make a meal plan step-by-step? These steps will work if you're meal planning for one or more! Let's do it together.
Meal Planning For Beginners In 6 Steps
Click here to download our free meal planning template!
Step One: Look At Your Calendar
Since our schedules can change every week, it's important to look at the week ahead and see what you have planned already. Do you have any work meals, dinner dates, or happy hours to plan around?
Maybe you don't have set plans yet, but are you the kind of person that randomly gets together with people on weeknights? If yes, anticipate that! If you know you might eat out a few times after work, don't plan too many dinners at home.
Or maybe you're not social, but do enjoy takeout during the week. It's so important to not plan EVERY meal. Leave some of the meals open so you can be spontaneous or avoid over-planning if something comes up.
I recommend only planning meals for Monday-Friday when we're busier with work or school. It's better to leave weekends open!
Do: plan meals you always struggle to come up with ideas for.
Don't: plan every meal.
Do: plan around your social schedule.
Don't: try to make your social schedule fit your meal plan.
The goal here is to count the exact number of meals you need for the next week. Without this information, you won't know how many servings you'll need or how much food to buy.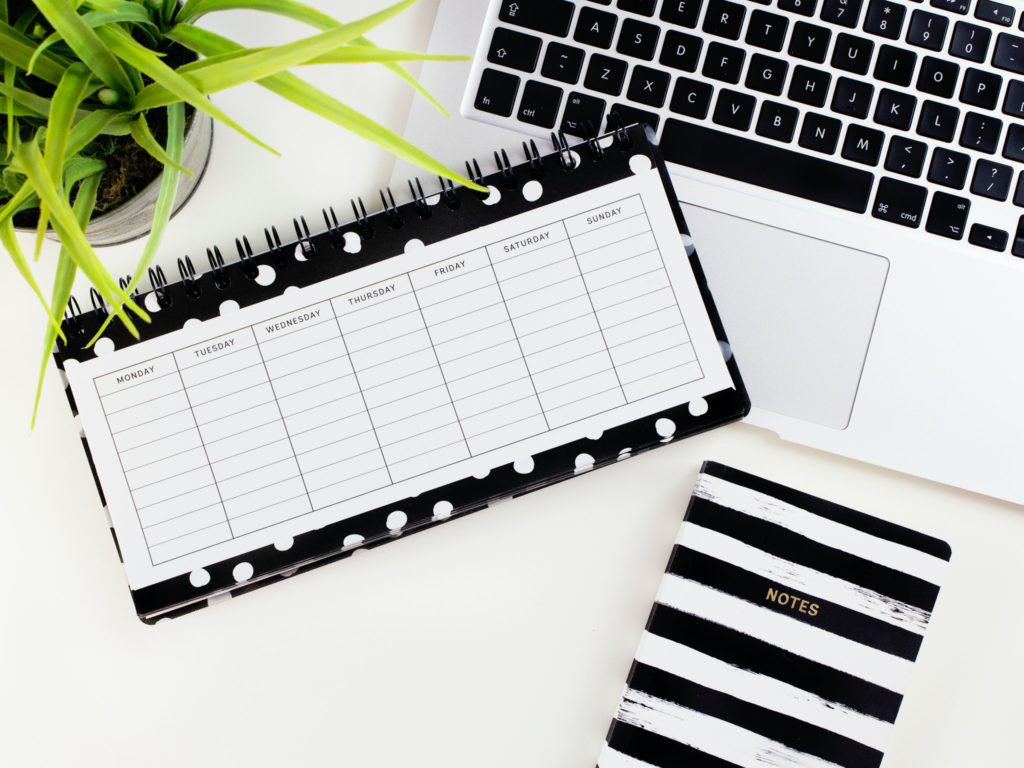 Step Two: Check Your Pantry/Freezer
While you could jump right to finding recipes for your meal plan, let's save some money, shall we? This step is super important if you're making a meal plan on a budget.
Related: How To Make A Food Budget
Shop your pantry and freezer first to use up what you already have. That way, you'll spend less on food and save money on your next grocery trip. And if you want to start building up your freezer but don't know where to start, check out our essential freezer meal prep tips!
If you have a lot of canned beans, make a note to look up recipes that will utilize them. If you have a lot of pasta, guess what? Pasta meals are always perfect for the workweek. Did you find some frozen ground turkey in the back of your freezer? That's a great protein to use in all kinds of meals.
Doing this also helps you avoid buying stuff you already have (that's the worst!).
Need some ideas to get started?
Action step: pick 3 items from your pantry or freezer stash to use in your meal plan.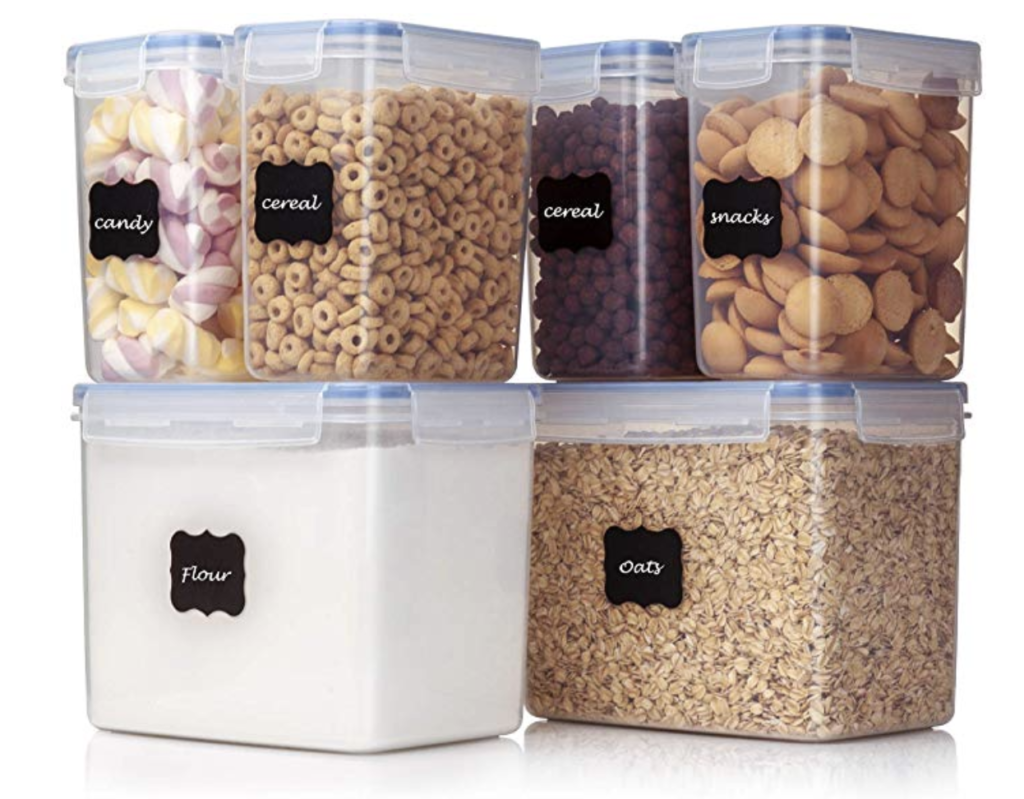 Step Three: Choose Recipes
This part of the meal planning process is the most fun but also takes the longest. It's easy to fall down a Pinterest rabbit hole and before you know it, you've spent 3 hours looking at decorative fruit pies.
What recipes to choose largely comes down to your lifestyle. I love meal prepping, but you can totally make a meal plan even if you DON'T meal prep! Or, you can do a mix of both meal prepping (like just meal prepping breakfasts) and making one-off meals for dinner and eating leftovers for lunch.
If you're meal prepping…
You want to choose big batch meals that will hold up in the fridge for a few days or freeze well.
Good thing we got you covered there! We have lots of free recipes tested for meal prep here and over 600 in the WWL Meal Prep Program for members.
The basic/best meals to prep are stews, chilis, pasta dishes, curries, sheet pan meals, stir frys, burrito bowls, enchiladas, and casseroles. You really can't go wrong with these kinds of meals! Alternatively, salads, wraps, and no-reheat meals can work too, of course, they just need a little more attention and care in the fridge.
Check out these recipes to get you started!
Orange Chicken Recipe (Trader Joe's Copycat)
Meal Prep Strawberry Salad With Chicken
Meal Prep Turkey Burger Recipe With Crispy Fries
Meal Prep Tuscan Chicken Pasta Skillet
Veggie Mac and Cheese With Cauliflower, Zucchini, and Bell Pepper
If you're not meal prepping…
Plan meals you can make in 30 minutes or less on weeknights, or meals you can throw in the slow cooker in the morning and enjoy when you're done with work.
Stuck trying to come up with good meal ideas? My favorite way to come up with meal ideas is to get inspired by takeout. What would you normally get at your local takeout/delivery spots? I can guarantee that there's a free, easy recipe for it online.
General tips for choosing recipes:
Do: choose recipes you'll actually enjoy.
Don't: plan too many complex meals with ingredients you're not sure you can find at your store.
Do: discuss meals with your partner or anyone you're cooking for while you search.
Don't: choose meals based on how "healthy" they are because honestly if you're cooking at home, chances are it will be healthier than what you'd normally get for takeout or at a restaurant. It's hard to look forward to bland, boring "healthy" meals.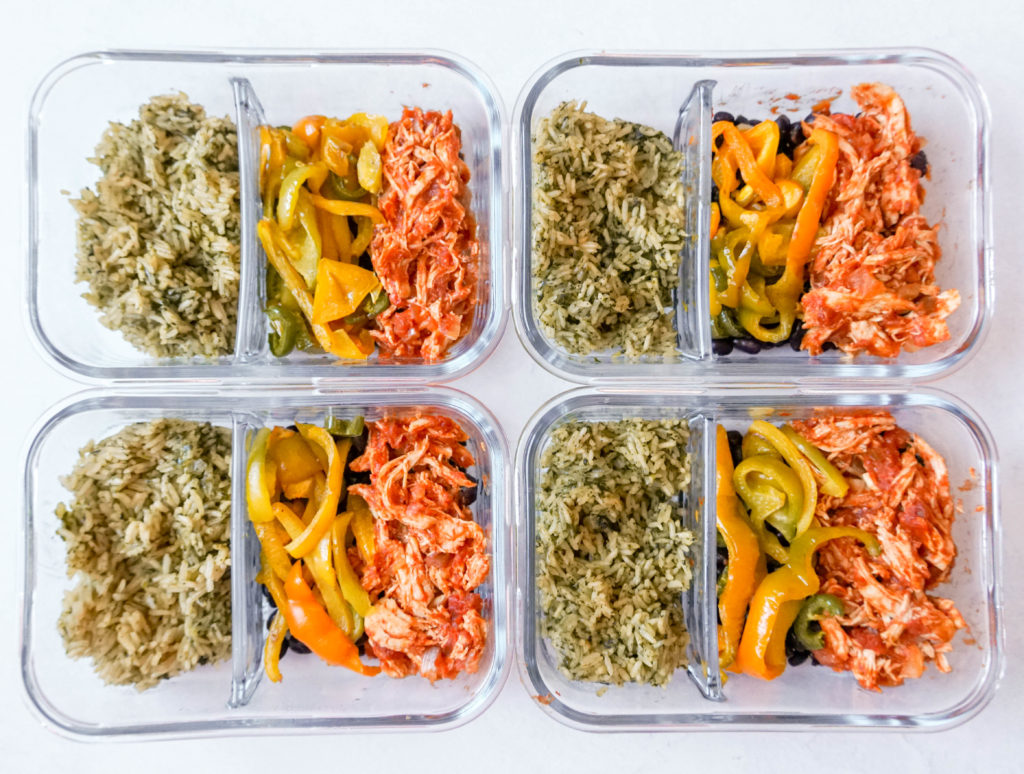 Step Four: Plug Recipes/Meals Into Your Planner
Got your recipes? Great. Now it's time to plug them into your planner. You can use our free meal planning template for beginners here, or do it with pen and paper!
This is pretty straightforward – just write in the meals you plan to eat on the day/time you want to eat them!
An important reminder: you don't have to stick to your meal plan like glue. Plugging in meals is more about making sure you've chosen enough meals with enough variety for you and less about deciding what exact thing to eat when. It's more about knowing you're choosing the right amount of meals – not too much where you'll have too many leftovers, not too little where you'll be scrambling to figure out food.

Step Five: Make A Grocery List
Alright, we're almost done. Now, you have your recipes, so now it's time to make a grocery list!
In our free meal planning template, we have a section for you to write it. And if you are using the WWL Program, the grocery lists are automatically generated for you!
I keep my meal plan and grocery list in Google Sheets because I can work on it on my laptop and it automatically syncs to my phone. That way, I can never forget my grocery list (unless I leave the house without my phone – highly unlikely).
To make your grocery list, look at the ingredients of the recipes you chose for the week and write them down.
Pro tip: Before you shop, check your pantry to make sure you're not doubling up on anything you already have! I've come home with a brand new bottle of a sauce I thought I didn't have, only to see one just barely used in my fridge when I got home from the store. Not fun.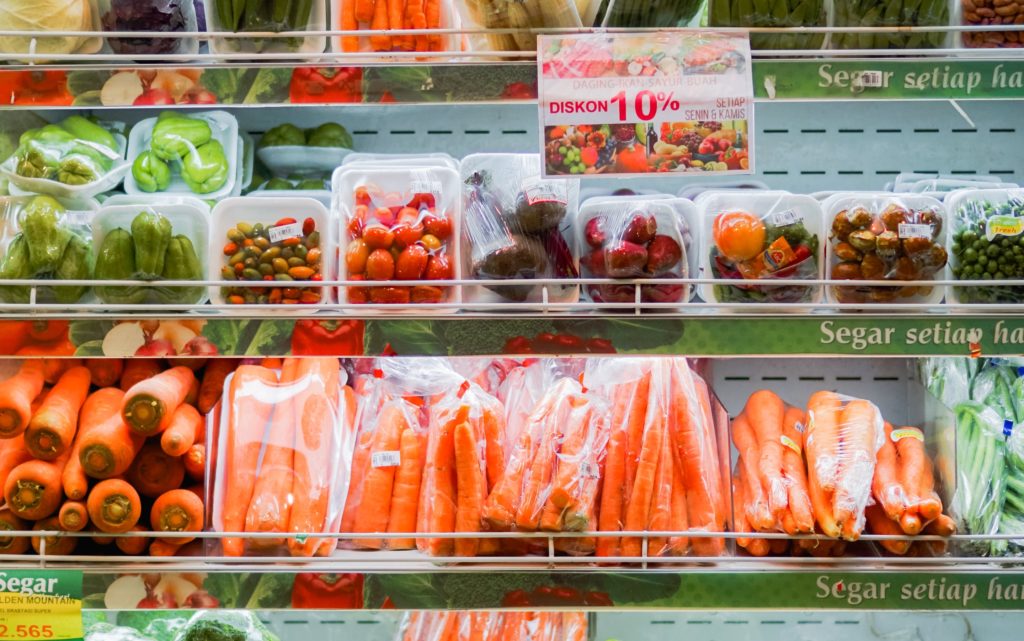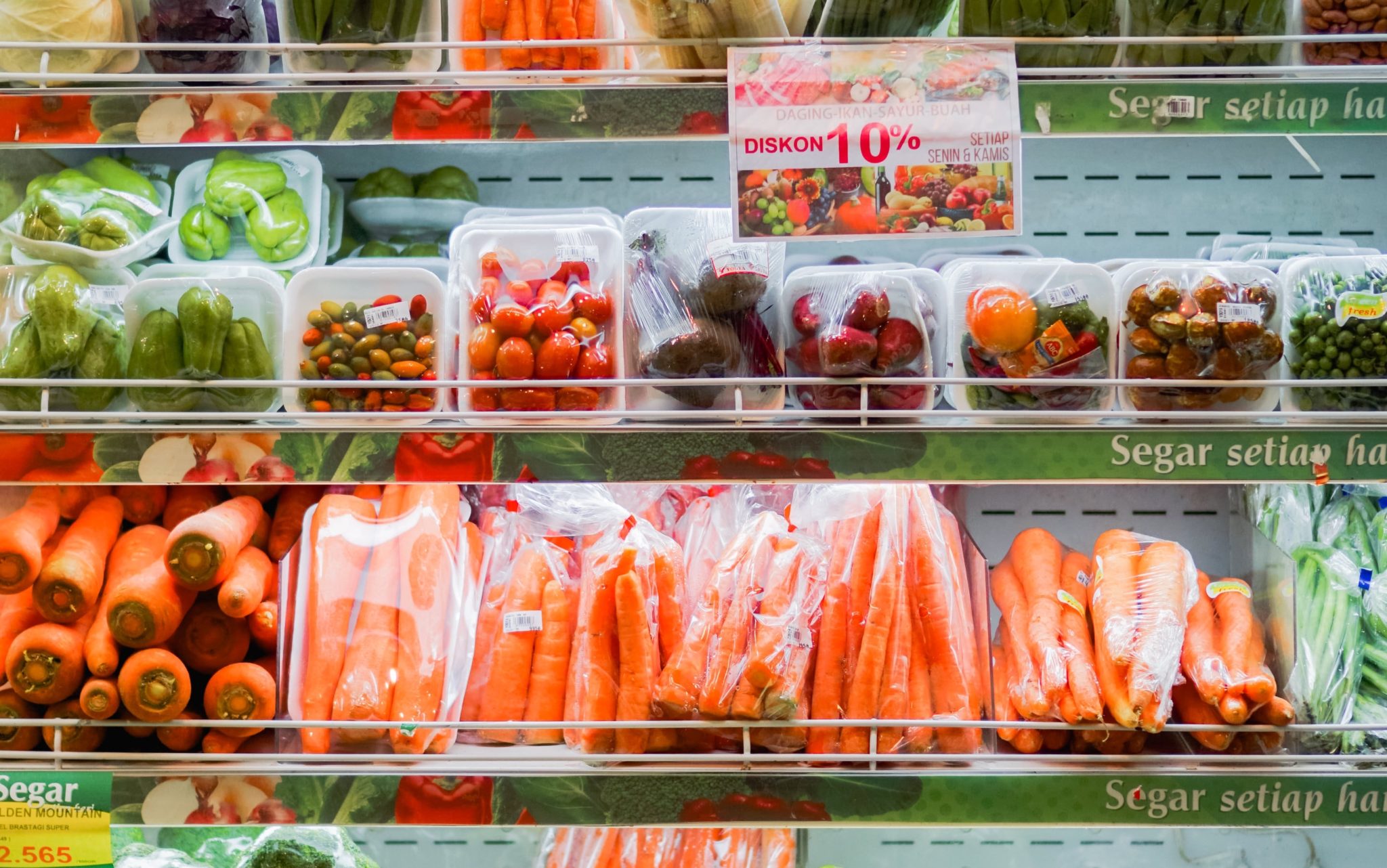 Step Six: Go Shopping!
And you're done. You have your plan, you have your list, it's time to shop. You did it! Now you don't have to think about food for a while. Your brain deserves a break!
I hope you found these meal planning for beginners tips helpful.
How To Use Our Meal Planning Template
If you haven't already, grab our free meal planning for beginners template here. You can follow the steps above to fill it in!
The template is an Excel file (all good plans start with a spreadsheet IMO). You can either use it in Excel or download it in Google Drive to use it the way I do – in Google Sheets.
I've used the same Google Sheet meal planner since 2015! I simply delete the meals from the previous week and give myself a fresh start every week. It's seriously something I look forward to doing on Fridays.
More Meal Planning For Beginners Tips
Know that your plan will change every week. Every week you do this, you can learn what to do better in the future.
It might not always play out exactly the way you planned it. That doesn't mean you should stop or that you failed! That's just life.
If you're cooking for other people, always review the plan with them and include them in the process (if they want to be included).
When you get stuck on meal ideas, ask your SO what sounds good to them or think about what you like to order at your favorite restaurants.
If planning a whole week of meals is too overwhelming, start with just planning breakfasts.
Don't forget that you can include snacks and desserts in your meal plan if you want to!
There is no perfect one-size fits all meal plan.
Let Us Plan Your Meals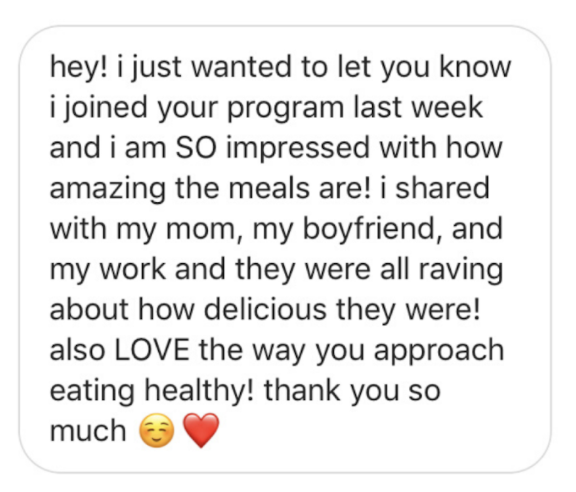 Does this seem like a lot of work to do every week? It definitely is and I don't blame you if you don't see yourself making a full plan each week.
That's where we can help!
The Workweek Lunch Meal Prep Program provides a new meal plan with recipes and a grocery list every week so you never get bored or have to spend hours searching for recipes. Each plan comes with 14-15 planned meals to avoid over-planning and leave plenty of space for spontaneity.
Our membership includes our customizable meal planning tool so you can even build your own meal plans with our recipes (we have over 450).
Start a free trial here! Again, this is perfect if you don't have time to meal plan yourself, but know it's super important.