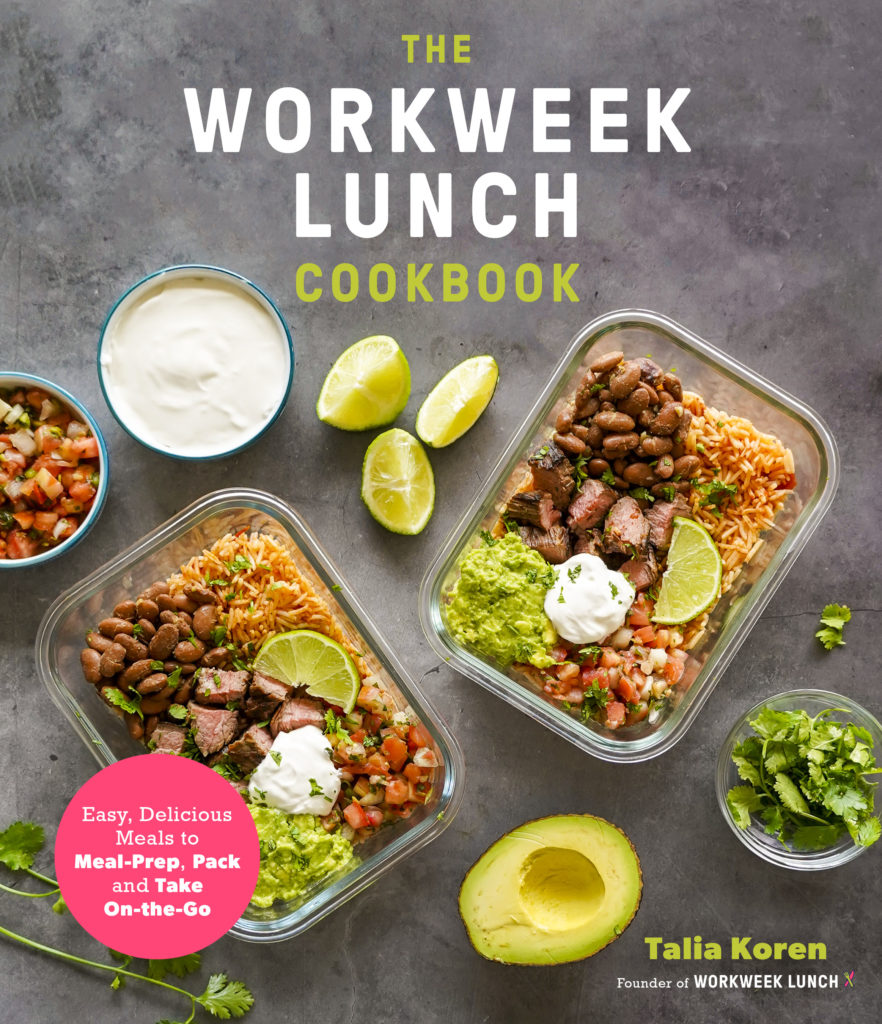 Ready to make workweek lunches you'll actually look forward to? My cookbook, The Workweek Lunch Cookbook: Easy, Delicious Meals to Meal Prep, Pack, and Take On The Go, will help you break up the mid-day routine and save time and money. It includes 60 approachable recipes designed to be meal-prepped and stored. This new cookbook will provide a lunchtime solution for every day of the week!
Since 2016, I have been teaching people how to use meal prep to consistently eat in a way that's the most satisfying, affordable, and healthy for each individual. My goal is to show busy people that they too can create delicious meals that leave them feeling energized without becoming a slave to the kitchen. In the book, people will find easy grab-and-go lunch recipes to help avoid the noon lunch slump and save money rather than spending a fortune on the same boring take-out salad every day.
Each make-ahead recipe, from comfort foods to take-out copy-cats to hearty bowls, is designed to stay fresh all week, so people will only need to dedicate a couple of hours a week to meal-prepping. I also share my best tips and tricks for storing make-ahead lunches to reassemble and heat at the office, for the quickest and most convenient lunch option around.
Recipes include mouth-watering options like the Italian Turkey Meatball Orzo Bowls, Veggie Chili Mac 'N' Cheese, Turmeric Chickpea Avocado Sandwiches, and Chorizo Sweet Potato Black Bean Skillet keeping mealtime fresh and exciting!
Order your copy on…
Amazon (Available in the US and Europe)
Massy Books – Vancouver, Canada
Additionally, I show readers how to save even more time in the kitchen, and reduce food waste, with five suggested weekly meal plans based on dietary needs (vegan, vegetarian, omnivore, flexitarian, and pescatarian) and share ny top tips to change up and re-purpose meal-preps when people are craving a little variety.
This book is broken down into 11 chapters:
The Meal Prep Lunch Low Down
Make Your Meals Last
Low-Maintenance Meals
No Microwave, No Problem
Bowls with Soul
Happy Salads
Better Than Takeout
The Freezer Stash
Tortillas To-Go
Buffet Meal Prep
Lunch-Saving Toppings