Today, I'm sharing my favorite resources (podcasts, books, social media accounts, etc) to help you learn more about what Intuitive Eating is and how to practice it- – if you want to!
As a brief overview, the food philosophy behind Workweek Lunch is all about intuitive eating, food freedom and ditching diet culture.
Read my blog post about my Intuitive Eating story here. In this post, I also cover how IE works with meal prep.
In addition, you can also read about why I don't promote weight loss here.
And if you're new to the concept, Intuitive Eating is an approach to eating developed to help people heal from the side effects of chronic dieting.
An intuitive eater makes food choices without experiencing guilt or an ethical dilemma, honors hunger, respects fullness and enjoys the pleasure of eating. IE is not a weight-loss method (and anyone who says so is misinformed).
The point of IE: to get your life back from dieting and treat your body with respect.
It's not a diet. IE is not a weight-loss method.
It's not just about listening to hunger and fullness cues.
To be an intuitive eater is to be a "normal" eater. We were all born with this intuition (babies and toddlers don't know to restrict food or care what's "healthy" or if they eat too much/too little etc).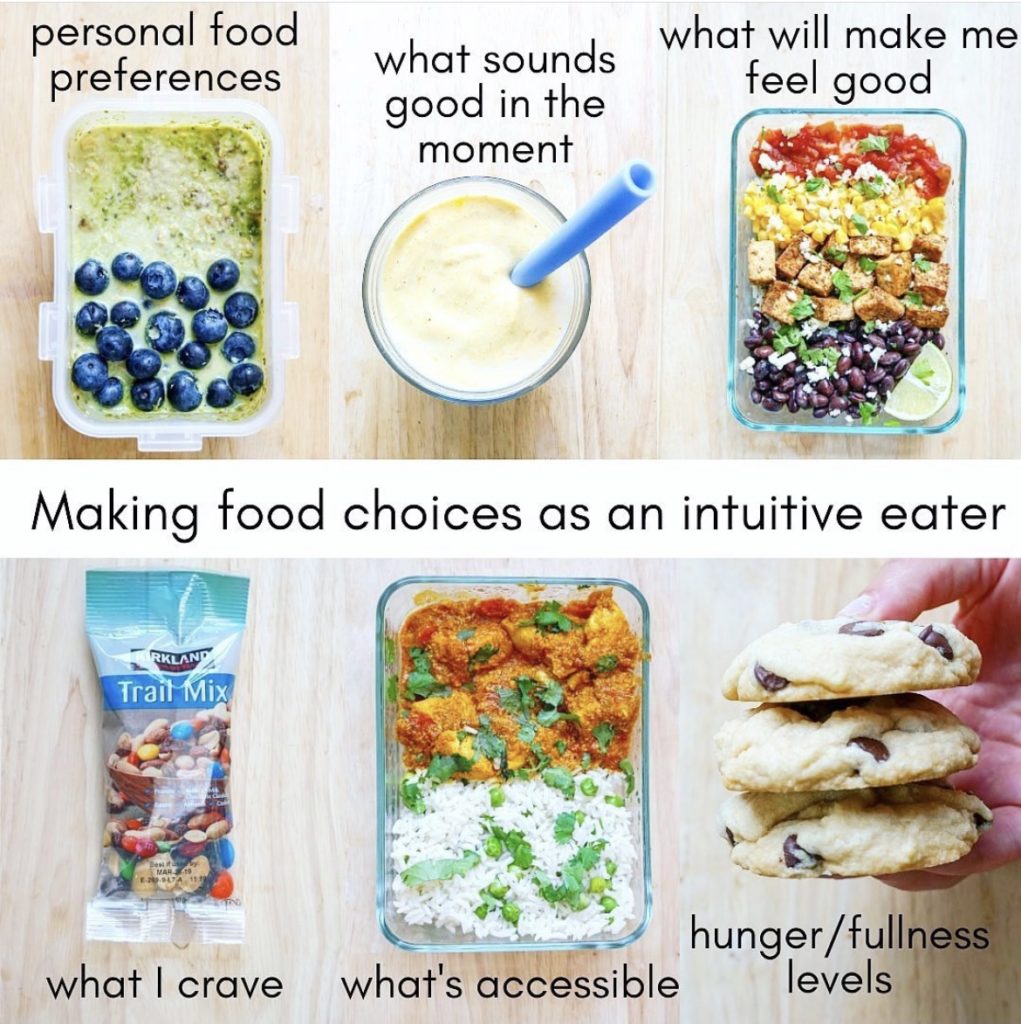 While I've been an intuitive eater for years, I started learning about the official approach when I discovered the amazing world of Intuitive Eating podcasts
Intuitive Eating Podcasts
Podcasts are a great way to start because you can dive in with the many, many amazing experts in the field. UNLEARNING everything about food you picked up from dieting and repairing your relationship with food is a long, grueling process that you don't have to do alone!
Related: Making Peace with Food: How Letting Go Gave Me More Control of My Life
Intuitive Eating Podcasts
Here are my favorite Intuitive Eating podcasts. They are a great place to start because there are always new episodes, ideas, guests, etc: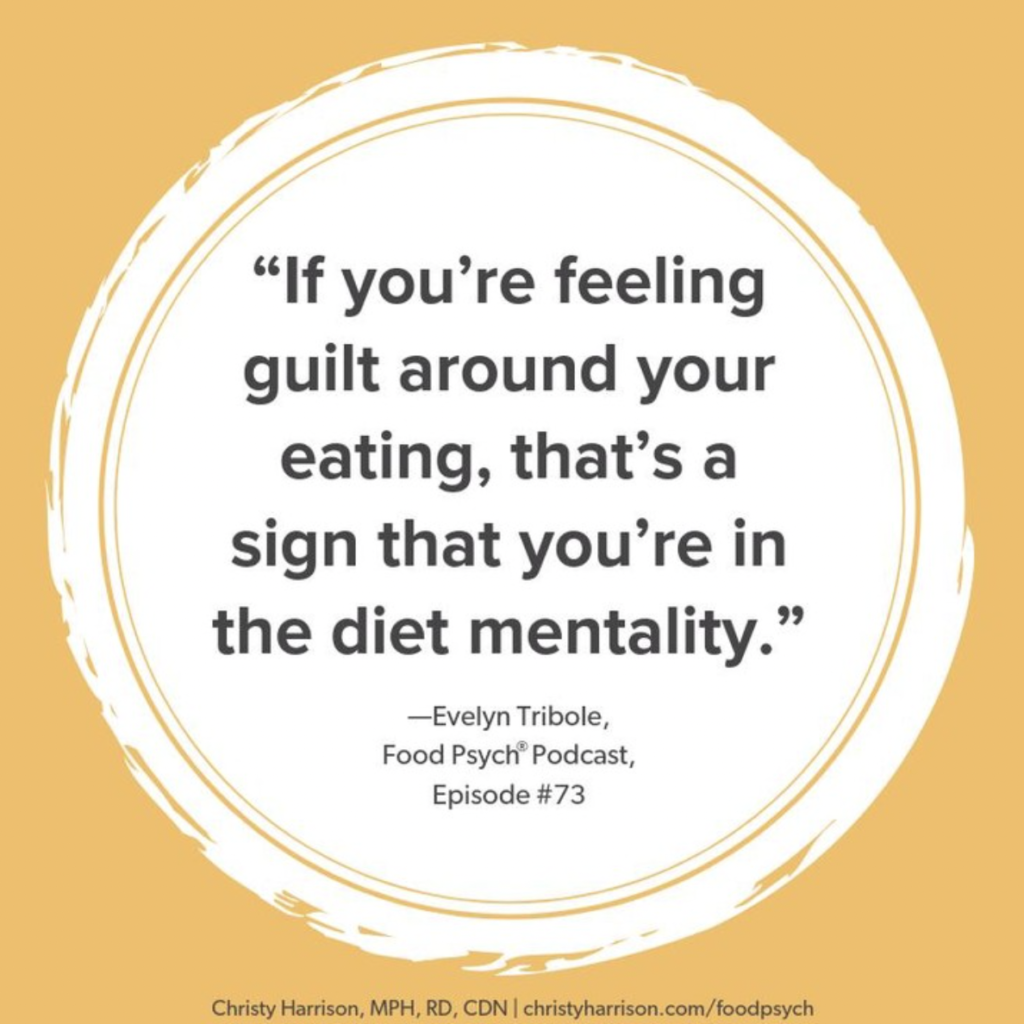 Books about Intuitive Eating and body image
I've read all of these Intuitive Eating books and highly recommend them. Books are fantastic because you can refer back to them whenever it is needed:
Related: Best Tips For Intuitive Eating During The Holidays
Intuitive Eating and body-positive Instagram Accounts
If you want to find even more amazing Intuitive Eating accounts, just search through the #IntuitiveEatingofficial hashtag on Instagram. Some of my favorites are: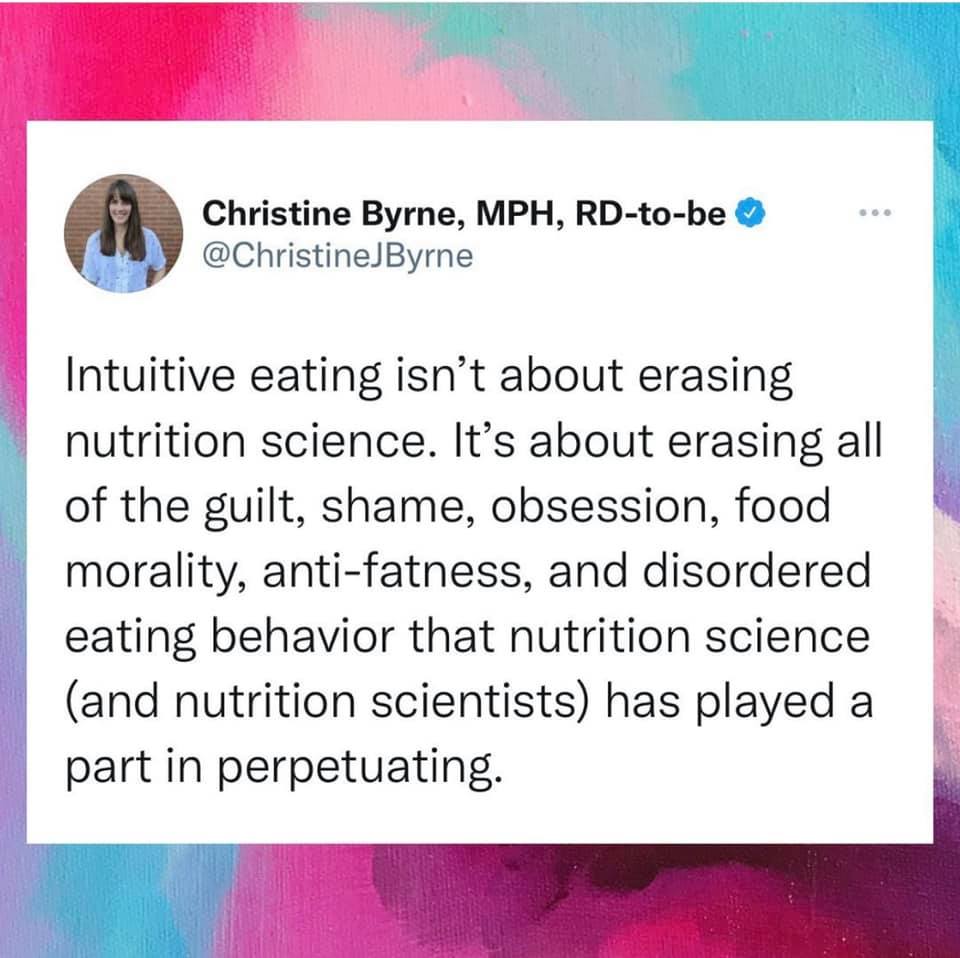 Whether you've struggled with eating disorders or not (I haven't) sometimes getting support for dealing with your issues around food is tough. These podcasts and resources are a free/affordable way to get some support you might need in your journey.
However, you should note that podcasts, books and IG accounts for Intuitive Eating are for educational purposes only and are not a substitute for getting treatment for an eating disorder.
You might not be fully on board with Intuitive Eating. Or you might not be ready to find food freedom. Maybe you're still on a weight loss journey and that's okay! I'm not here to tell you what to do with your life. But these Intuitive Eating podcasts, books and IG accounts are here for you when/if you're ready to learn more.