Though something warm and cozy might be exactly what you want when it's cold out, it's probably just the opposite when the temperatures starts to go up. Luckily there are many cold lunch recipes making them ideal for leftovers for anyone without a microwave in their office.
For the record, a lot of my recipes can be eaten cold.
I used to eat my salmon and sweet potato buddha bowls cold because I would be so busy at work that I just wouldn't have enough time to wait until the microwave was free.
I used to eat recipes like the one above straight from the fridge, and I don't regret it one bit.
In this post, you'll find meal prep ideas that don't need to be heated before eating.
Before we dive in, here are a couple of safety things you should know:
Even though you don't have to reheat these meals, they still need to be refrigerated until you intend to eat them. Leaving food at room temperature for longer than 2 hours will increase your risk of developing a foodborne illness according to the FDA, so play it safe and keep your food cool. Keep in mind that room temperature doesn't immediately happen when you pull meals from the fridge – it's ok if your food is out of the fridge for a while because it will still be cold for a few hours, it just can't be room temperature for more than 2 hours.
It's perfectly safe to eat fully cooked food that was stored in the fridge for up to four days without reheating it. Unsure if your meal is safe to eat? Check out this cheat sheet.
However, heat does kill bacteria, so popping your leftovers in the microwave for a minute or two can be enough to put your mind at ease. As long as you've handled your leftovers properly up until this point, the risk of them having developed bacteria is pretty low, but it increases after more than four days. Basically, if you're considering eating something that's maybe been in the fridge for a week, it's not a bad idea to give it some heat—just as a precaution. Check out these best practices and tips for reheating your meals.
Now we can move onto the types of meals that taste the best without needing to be reheated. I'll break down why they taste so great cold and give you a few recipe options for each different category. Check them out below.
1. Chickpeas + avocados = endless lunch possibilities
Chickpeas and avocados are two ingredients that honestly taste better cold than they do hot. And they're also incredibly versatile. I've used the two to create three different recipes that you can eat straight from the fridge: a Greek-salad style grain bowl, a chickpea salad sandwich, and a veggie-packed wrap. They're super basic, and you don't even need a well-stocked kitchen to make them.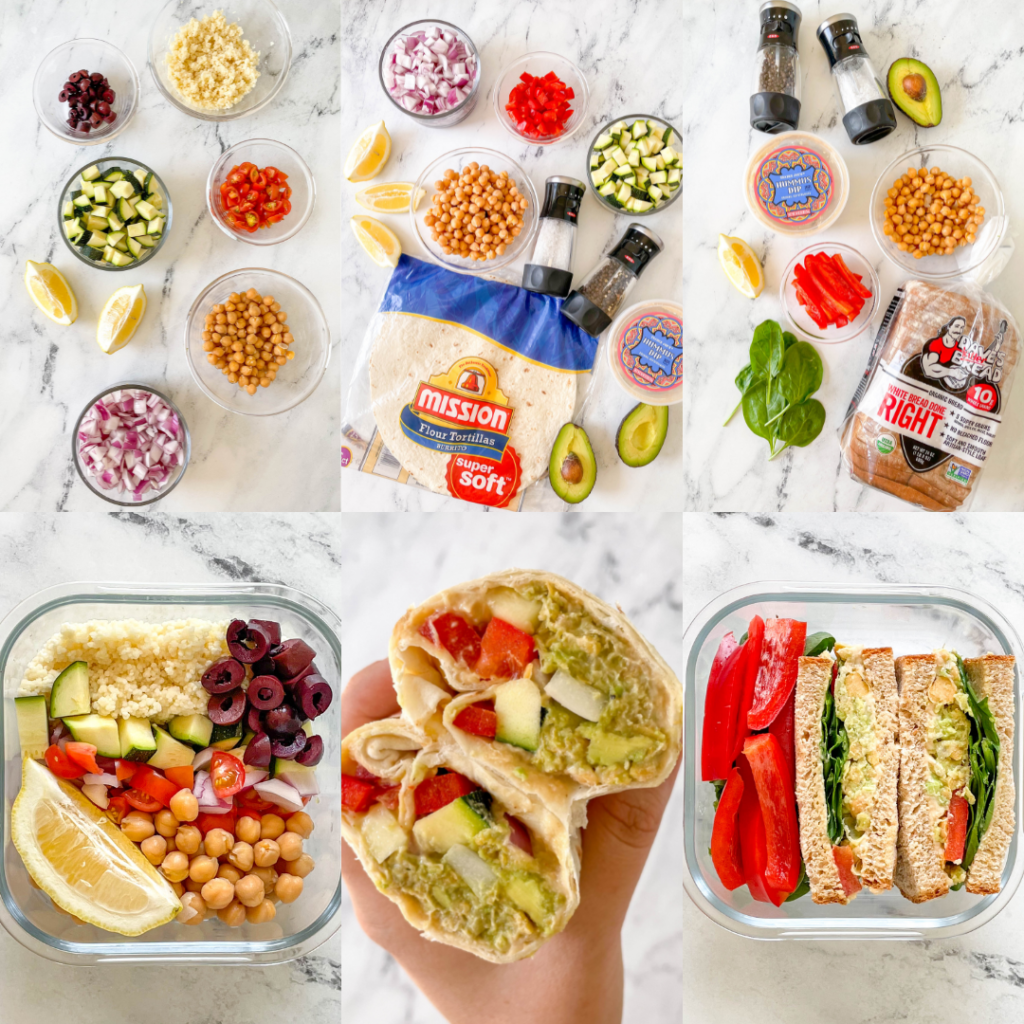 2. Anything with chicken salad is a perfect cold lunch
Though I will admit I'm not a huge fan of the mayo that's typically in chicken salad, I do understand that it's a fan favorite for a reason—mainly because you don't have to heat it up, and it's easy to pack for lunch. Plus, there are a bunch of variations that use alternatives to mayo if that's not your thing, including Greek yogurt, avocado, and even lighter options with vinegar.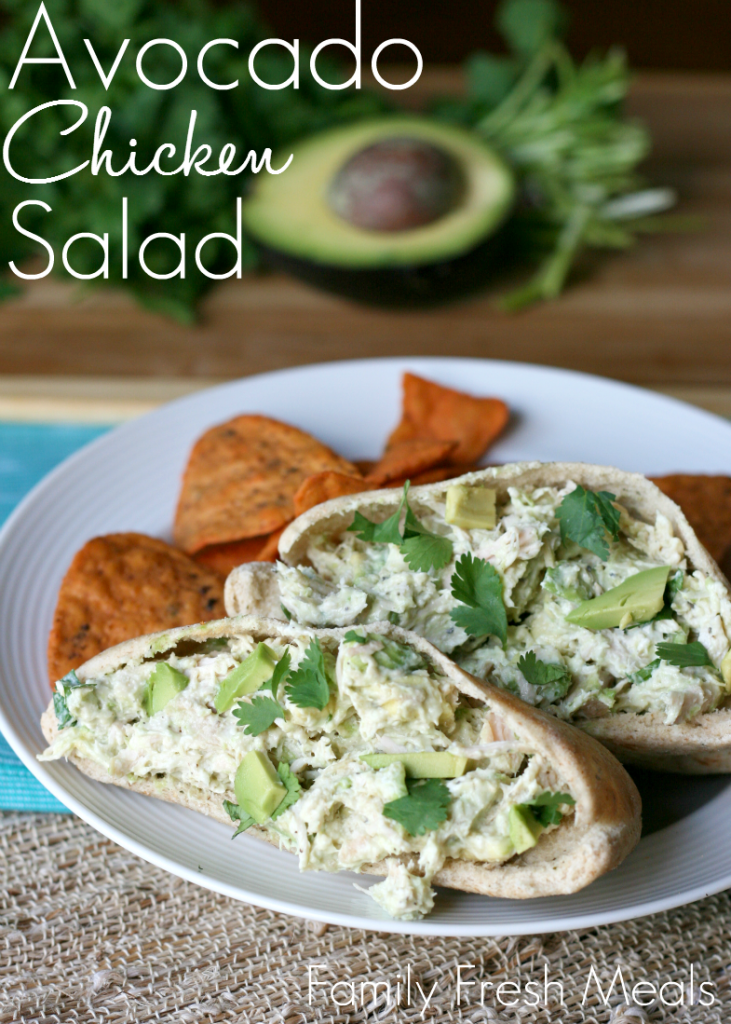 3. Pasta salad
If you've ever been to a BBQ (which, if you haven't, who are you?), then you know that pasta salad doesn't need to be hot to be great. In fact, its coldness is what makes it such an excellent counterpart to anything off the grill.
Just as there are so many different pasta recipes, there are also so many different kinds of pasta salad, so you'll never get bored with it. You can easily change up the types of sauces, veggies, spices, and proteins you're using without a recipe.
However, if you'd prefer using a recipe, these are some of my favorites.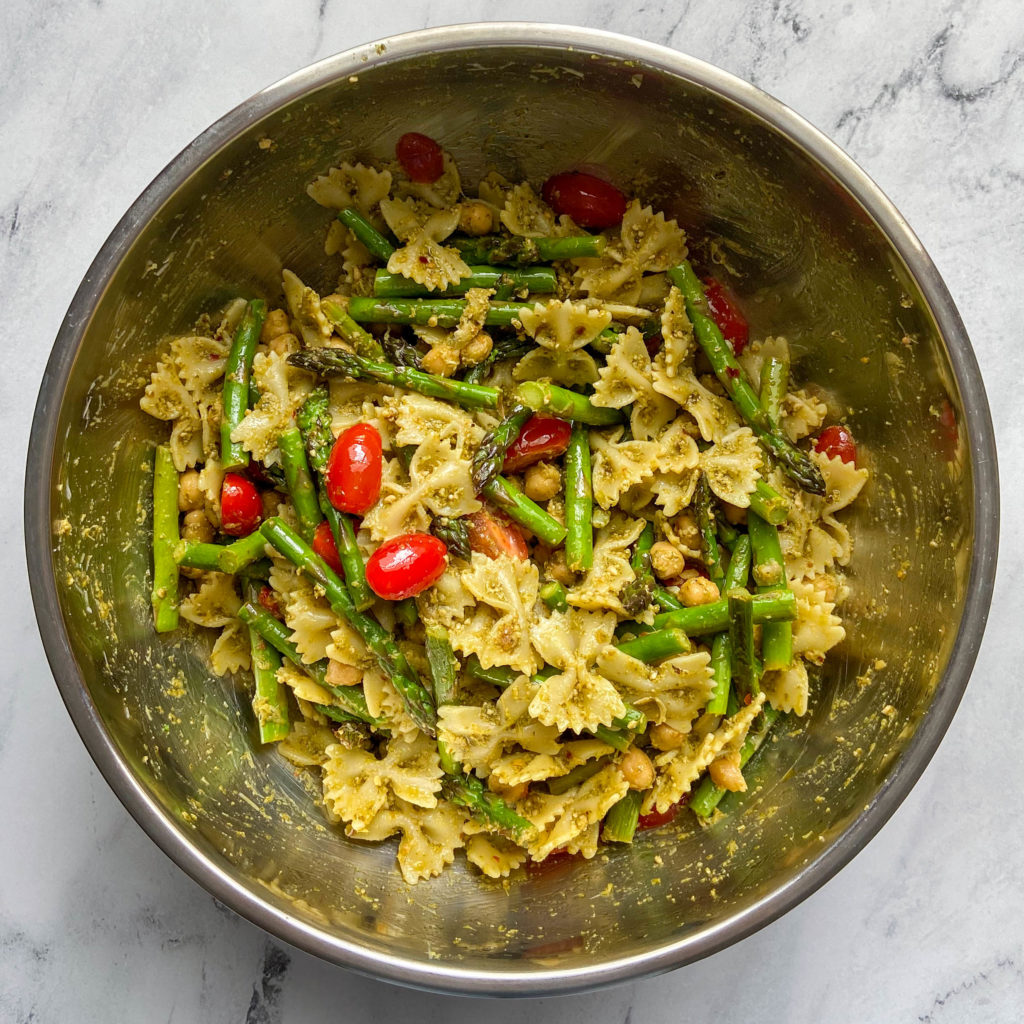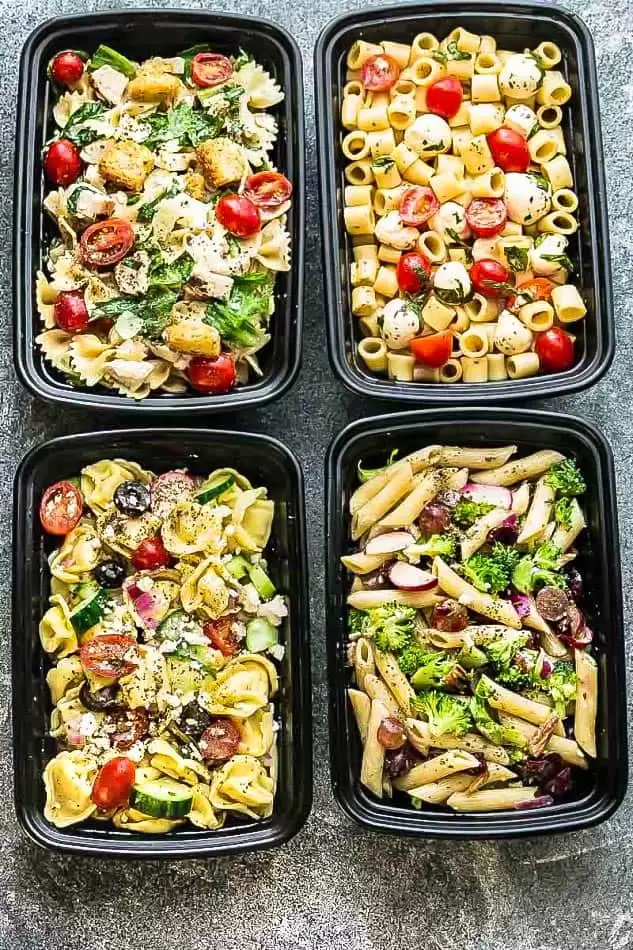 4. Grain Bowls and Salads are Perfect for Lunch
Grain bowls and salads are two of my biggest go-to's when I don't want to cook or reheat something. To make a grain bowl, all you have to do is pick a grain—any grain—and mix it up with your preferred veggies and proteins. I'm partial to quinoa, but farro, couscous, wild rice, and millet are all excellent choices, too.
And if you're in the mood for salad, just use the same formula but ditch the grains. Prep all your veggies over the weekend so that they're ready to go when you need to eat.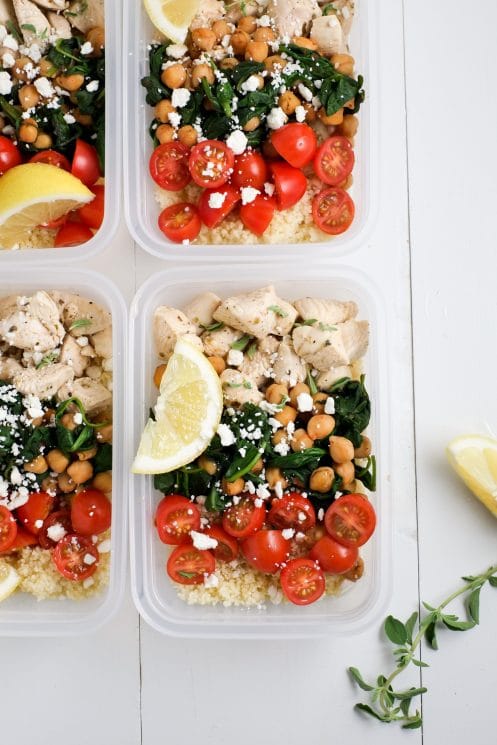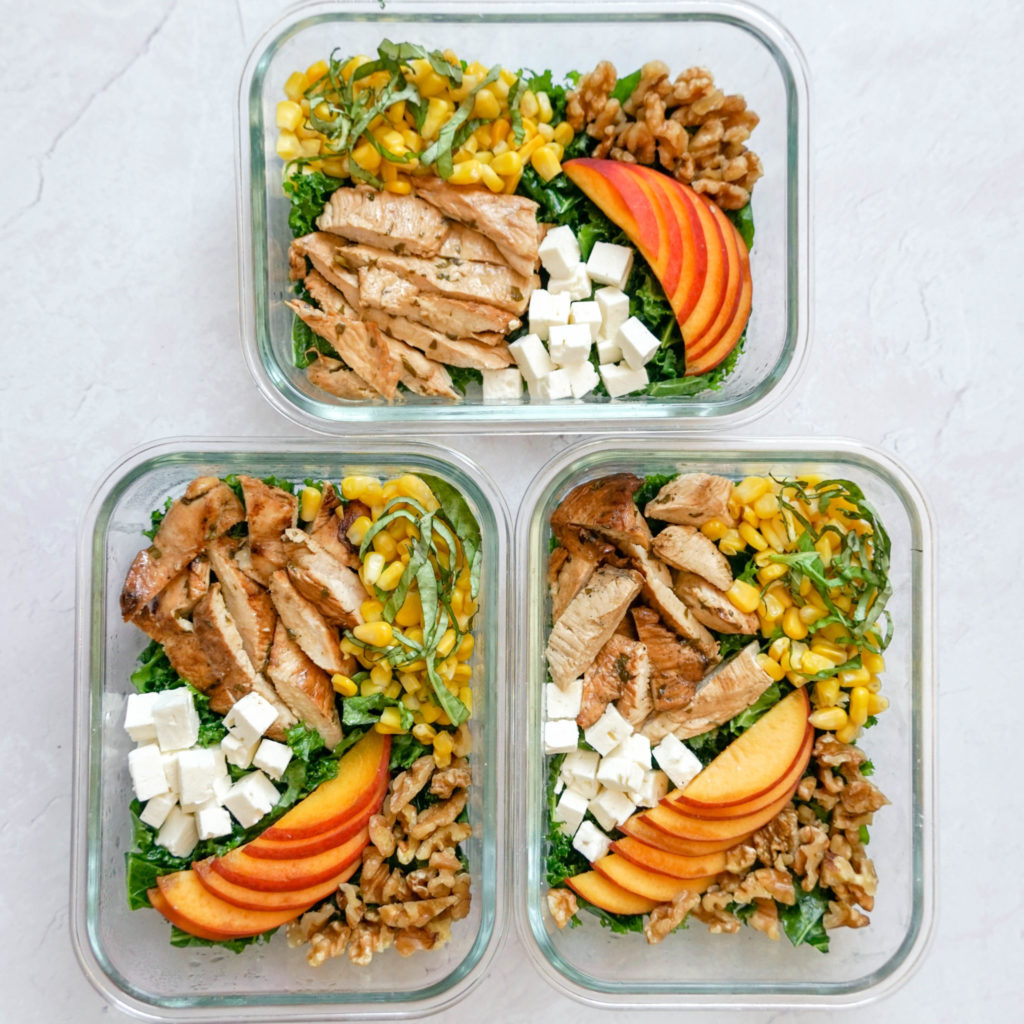 5. Tacos are a Great Cold Lunch!
Though tacos might not be the first thing you'd think of meal prepping, they're actually ideal for the task. Of course, that's mostly because you really don't have to heat them up before eating them!
The key to meal prepping tacos: put your filling in your meal prep containers and pack two or three tortillas to assemble them at work. That way the tortillas don't get soggy.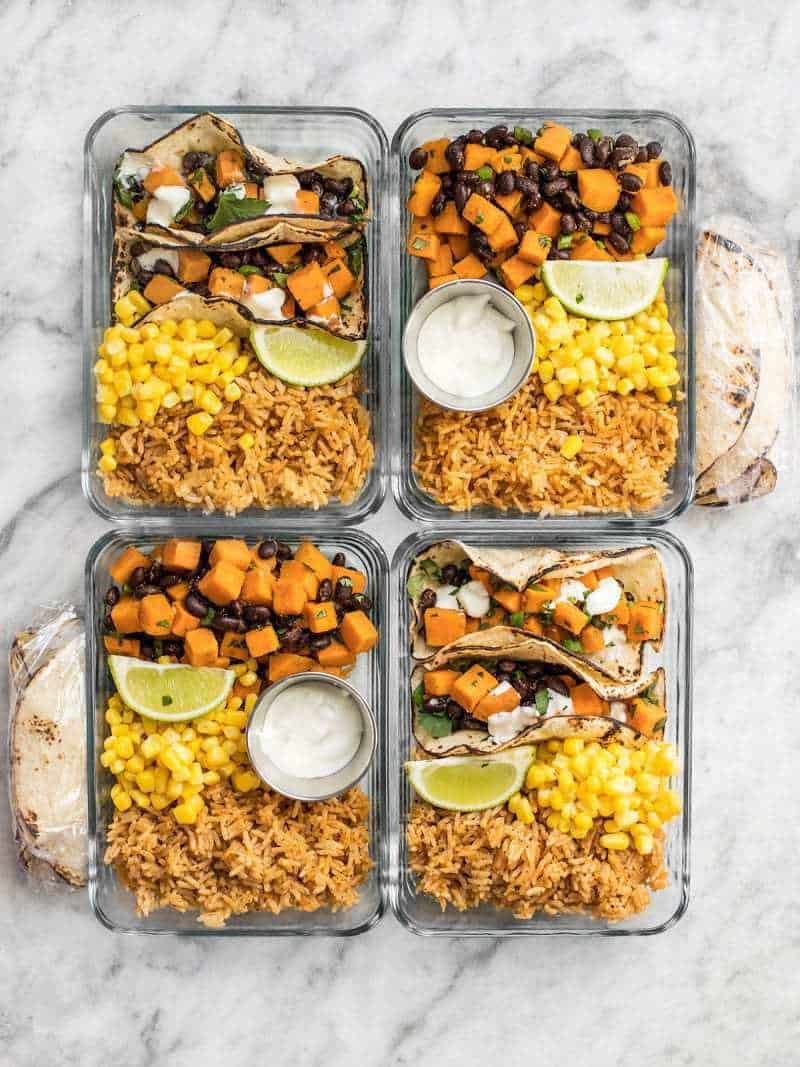 6. Mason jar salads
This type of meal is perfect for meal prep because it keeps the veggies and dressing totally separate so that nothing gets soggy, without requiring a bunch of different storage equipment. And obviously, the only way to eat them is cold.
At work, all you'll need is a plate or bowl to eat the salad on—definitely no microwave necessary.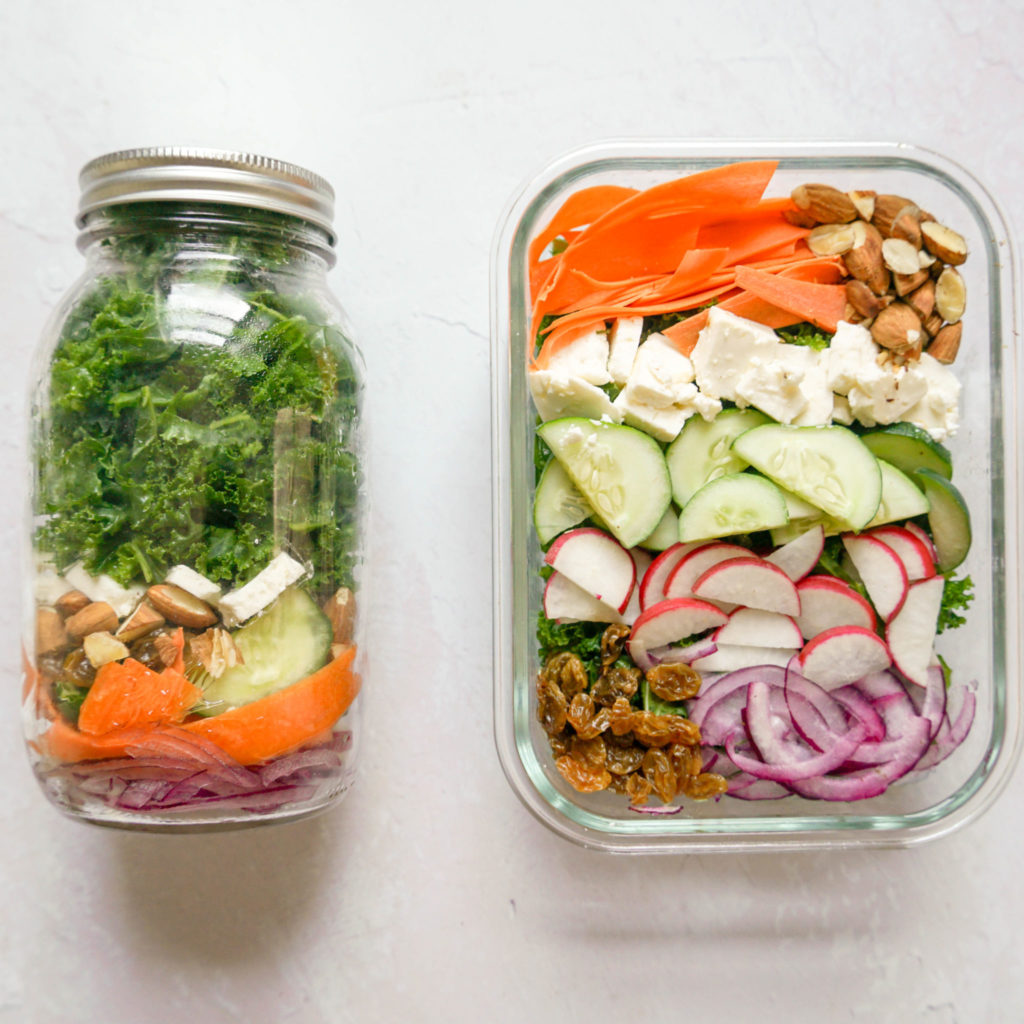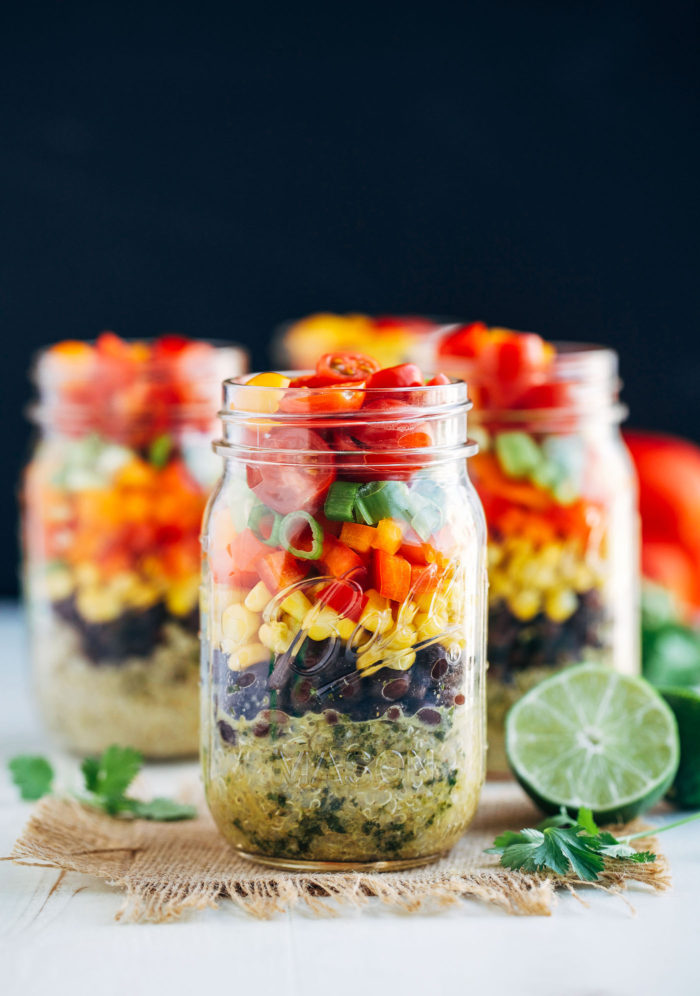 7. Cold noodles for Lunch
If you're anything like me, you're constantly craving Asian-inspired food—especially at work.
Cold noodles will scratch that itch and, obviously, you don't need a microwave to enjoy them. They're easy to prep and a great way to prevent yourself from ordering takeout instead. Cold noodles are also an ideal base for building a hearty, filling vegetarian or vegan meal. And you can opt for rice noodles if you're looking for a gluten-free option.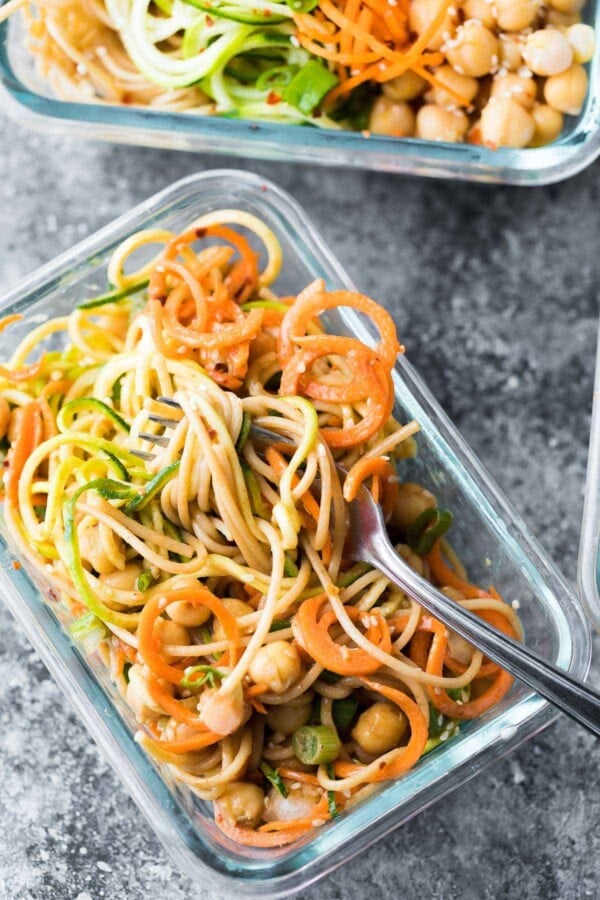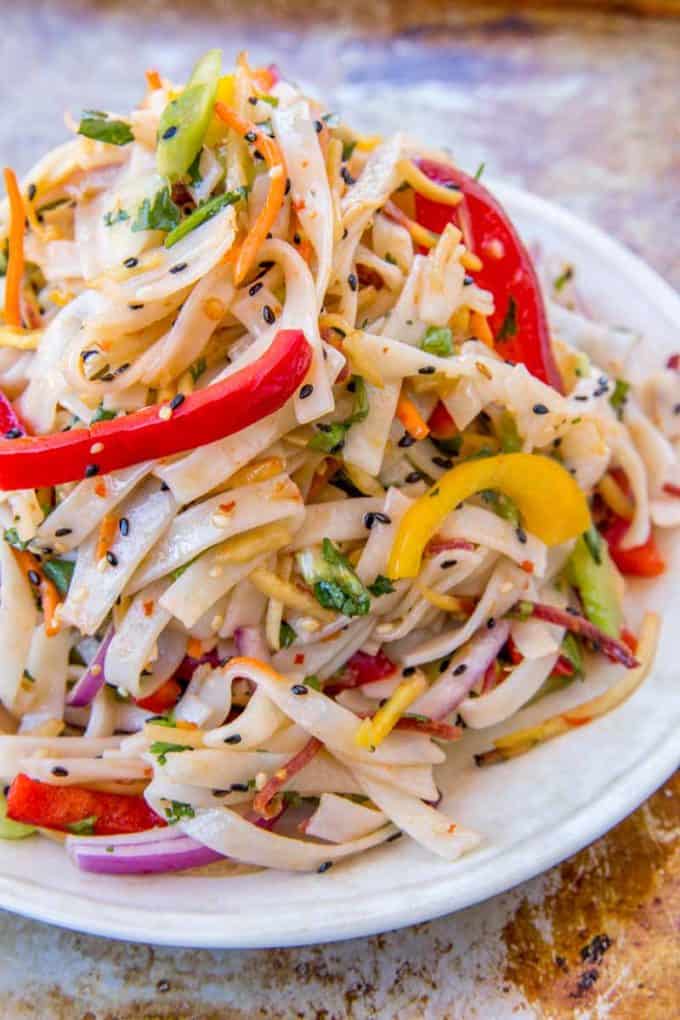 8. Pita pockets
There's no faster or easier way to make a lunch than by stuffing a pita full of veggies and proteins. It's way easier to wrap up than a tortilla, and, most of the time, there's no need to heat them up because they're better fresh!
Related: Meal Prep Sandwiches and Wraps
Again, the trick to keeping it from getting soggy is to keep the filling and the pita separate until the moment you're ready to eat.
Here are some of my favorite pita wraps.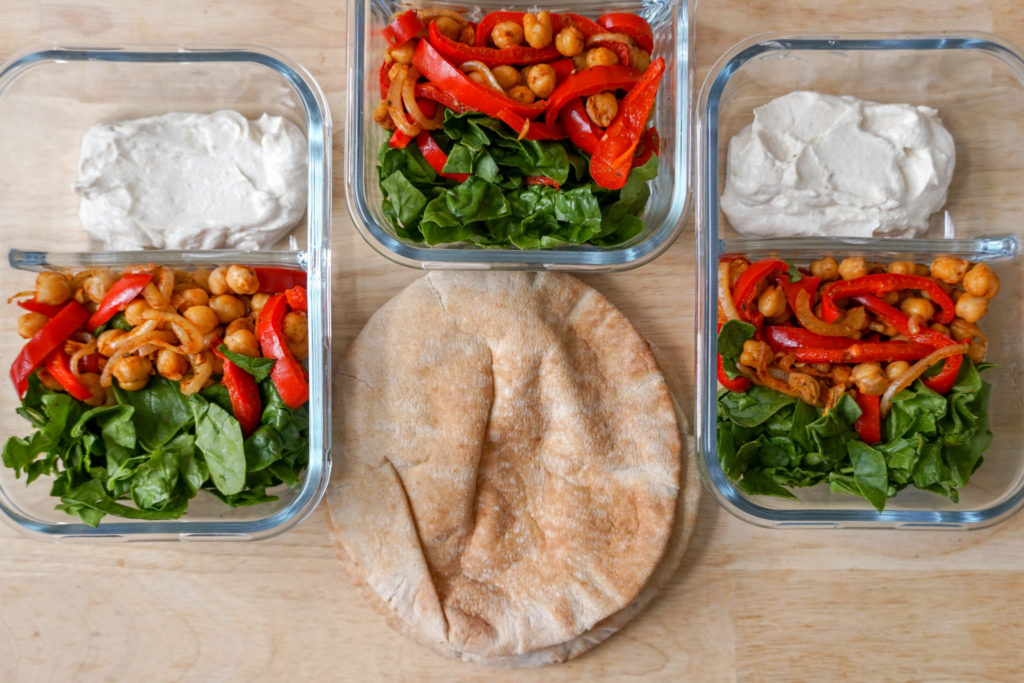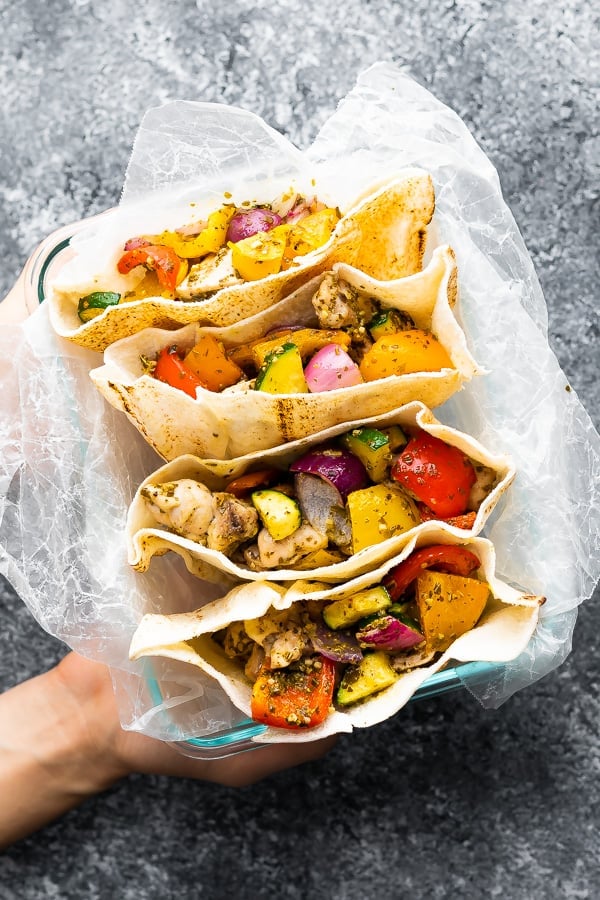 9. Cold proteins: deli meats, canned tuna, and hard-boiled eggs
While these aren't my favorites, I know from what people have told me how great they can be if you don't feel confident cooking with meat or don't have access to a full kitchen and need some kinda animal protein in your meals.
Canned tuna is perhaps most commonly used to make tuna patties, but I think it'd be a better addition to a poke-style grain bowl.
Hard-boiled eggs can be a great addition to just about anything, whether that's a salad, a sandwich, or even a soup. And they're ideal for grabbing on the go because they're already packed up in a protective shell! Maybe put them in a baggie to ensure they don't crack, though.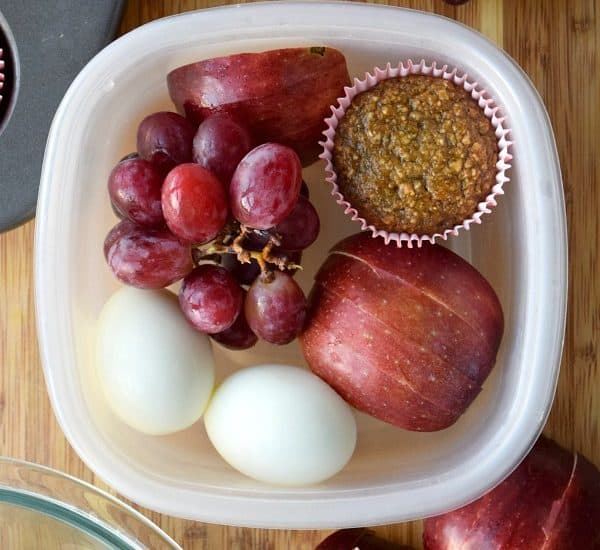 10. Sandwiches and Wraps, the OG Cold Lunch
Though you might think that sandwiches and wraps will get soggy if you pack them in advance, this can totally be avoided as long as you know what to do.
I simply toast the bread lightly before assembling, and this does a lot to combat any potential sogginess. However, any sandwich that you have to cook, like a grilled cheese, is not a good option for no-reheat meal prep because the residual heat will make it get soggy no matter what.
Another way to guarantee there's no sogginess—pack all the ingredients separately in a bento box and assemble your sandwich right before eating.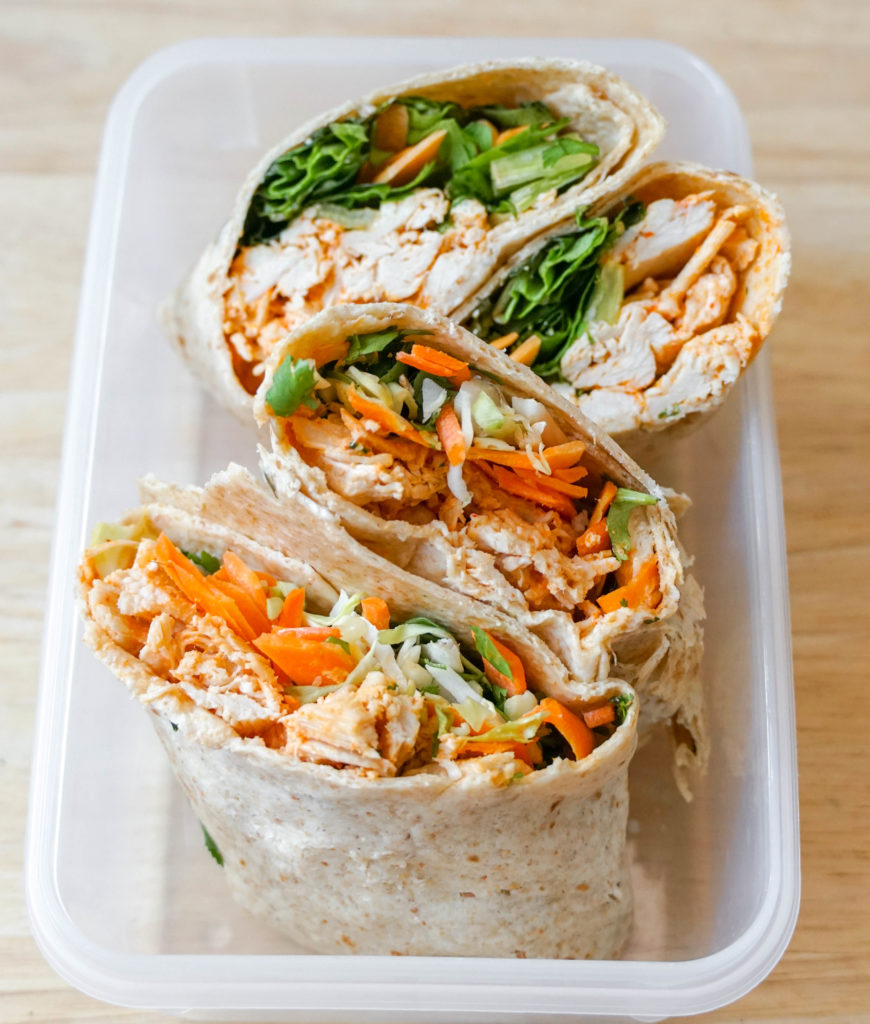 And if you want to make your own sandwich bread, check out this recipe!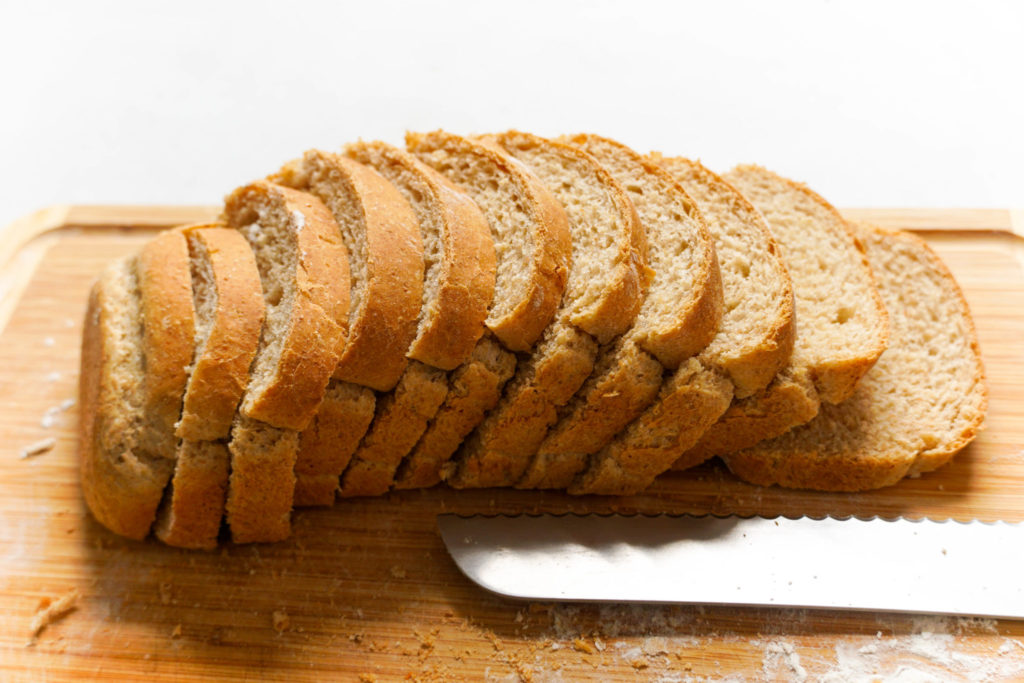 I hope this post gives you the inspiration you need to navigate the world of no-reheat meal prep.
Looking for more cold lunch ideas? These recipes are ideal for anyone without easy access to a microwave and they all cost less than $2 per serving!
Have any favorite no-reheat ideas of your own? Drop them below!
If you want to take your meal prep up a notch, join the Workweek Lunch Meal Prep Program with access to our meal planning tools, grocery list generator and more. Start a free trial today!