Dessert has finally made its way into my weekly meal prep. Living with a sweet guy who has an equally sweet tooth, I find myself whipping up weekly treats for us to share and it's been awesome.
Don't get me wrong. I love going out for ice cream, shakes, doughnuts and cookies. My partner and I often have shake dates at Ample Hills or Shake Shack (my fave)!
But nothing beats the instant gratification of wanting a homemade cookie on a random Tuesday night (well, every night really) and finding that they're already made and ready to eat!
Note that most of these recipes are NOT healthified. Meaning, they use real butter, sugar and in most cases actual all-purpose flour. Why? I've learned over time that these "healthified" desserts with weird flours, alternative oils and sugar replacements aren't super tasty, are difficult and expensive to make and don't even hold up well after a few days. Obviously, if you have allergies an have to use these replacements, that's a different story.
After baking with ingredients that have been demonized by the wellness industry (white flour, regular butter, white sugar), I can't go back to only using coconut oil and agave in desserts. It really makes a huge difference in flavor, taste and texture.
Now that we got that out of the way, here are the top 10 desserts I've made on repeat in the last few months. Some are more labor-intensive, some are a 5-minute ordeal. I hope you enjoy them!
This is the dessert I make when I have no energy to bake and/or no ingredients to bake with. Somehow, I always have bananas, nut butter, chia seeds and chocolate chips on hand to make raw banana splits with.
Is it the best dessert? Not really. But it gets the job done as a last resort, lazy homemade dessert option. You can top bananas with yogurt, actual ice cream, granola, nut butter, chocolate spread, berries, brown sugar… the list goes on and on.
Ever just want a really, really big cookie filled with nut butter? This (slightly healthified) recipe is for you. I haven't made this in awhile, which is why it ranked lower for me, but it's insanely popular on Instagram. The #RGECookieSkillet hashtag has over a thousand posts in it for a reason.
You need a cast iron skillet for this, but if you're feeling like a nutty, Insta-worthy cookie, go for it!
So far I've only made this once. Yes, I still tasted a little bit of avocado flavor, but didn't mind it! My parnter, on the other hand, wasn't into it. Avocado chocolate mousse is perfect for when you're craving something fancy-ish and simple, and you happen to have avocados on hand.
Pro tip: instead of refrigerating it for a few hours, pop it in the freezer for 15 minutes after making it to let it firm up before eating.
Blondies are basically when a brownie meets a cookie. They're buttery, chocolately and super satisfying. My mom makes amazing blondies, and when I asked her for the recipe, she said she just uses the one on the package of Nestle's chocolate chips. So here's that Nestle recipe my mom uses and has basically committed to memory.
Cookies, no matter what kind, are awesome for weekly dessert. You can freeze the extra dough, freeze baked cookies or just make the whole batch and eat 'em all week like we do.
Light and soft snickerdoodles are really simple, but require cream of tartar, which I didn't buy until I wanted to make snickerdoodles. Other than that, you probably have all of these ingredients in your kitchen already. You really can't go wrong with this classic cookie!
Apple crisp is perfect when you're in the mood for apple pie, but don't want to go through all that hard work. I made this on repeat for weeks in the winter, and plan on doing more crisp when berries come into season! The ingredients are so simple and it won't leave your kitchen looking like a tornado came through.
This easy dessert is great on its own, or with a heaping scoop of vanilla ice cream.
The mug cake is one of the best innovations in baking if you ask me. You get all the benefits of eating a muffin or small piece of cake… without any of the mess!
Seriously, this is perfect for when you're super tired, but you're craving something sweet. Mash up a banana, add a little bit of flour, baking soda and salt… and you're basically good to go!
You can easily customize mug cakes with nut butters, nuts, seeds, different flavored extracts and fruit.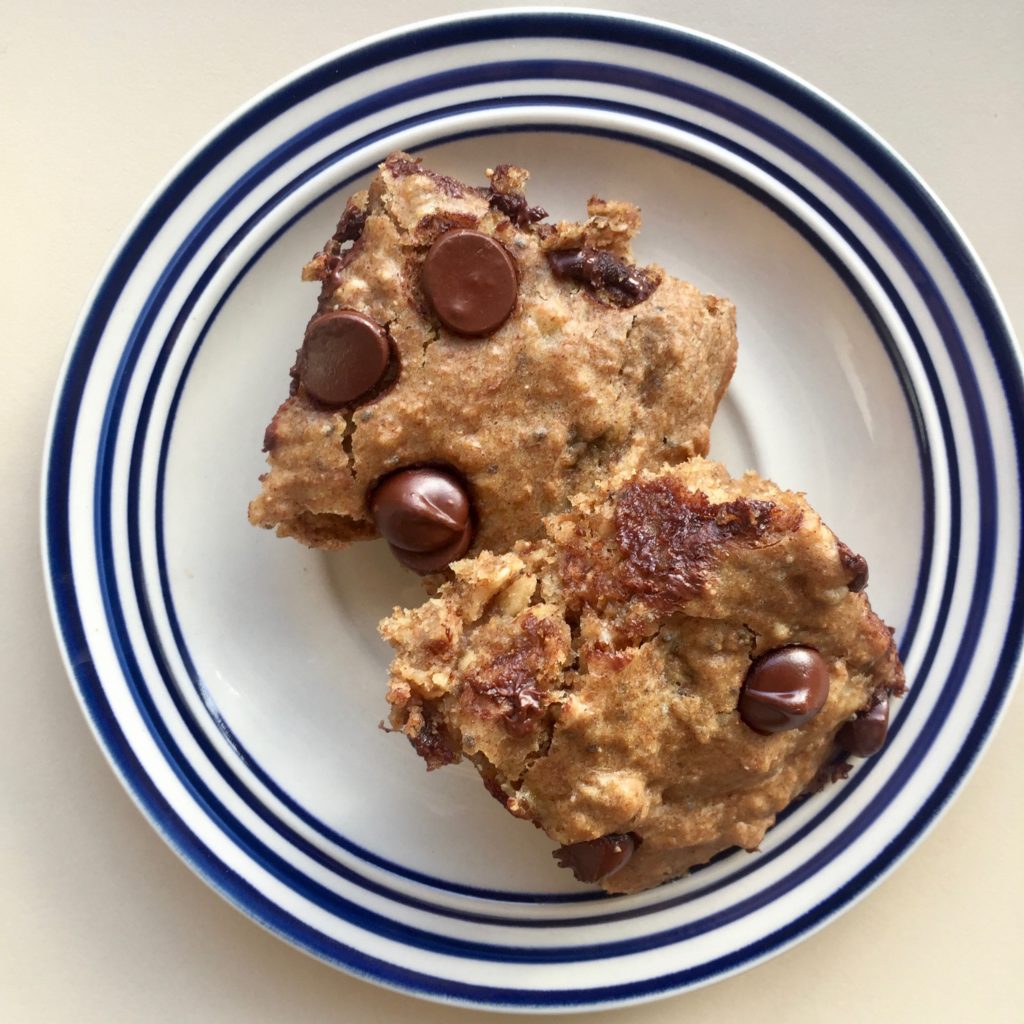 I have my own banana bread recipe (for members of the WWL Program only, pictured above) but I've made this recipe from Cookie And Kate several times.
Banana bread is one of my favorites because it can easily be a breakfast or snack, not just dessert! Also, you can turn them into muffins instead of bread. Plus, it's easy to make.
If you stopped reading after the word "oatmeal" just stick with me for a sec! These are not the same as oatmeal raisin cookies, which get a bad rap for some reason. (I love them!). But these cookies are so good because they have that oat-y texture AND melty chocolate chips. It's truly the best of both worlds.
Of course, if you want to replace chocolate chips with raisins (or just add both) you totally can.
At this point, I've made these cookies countless times. I love this recipe dearly (so does my partner). It's completely foolproof if you want the perfect homemade chocolate chip cookie. There's a reason why this is the top dessert on this list, and I hope you make them ASAP to taste for yourself!
---
Alright! Those are my top 10 favorite weeknight dessert prep recipes. I hope this has inspired you to add dessert into your meal prep, or just start whipping up homemade treats just because.
Thanks for reading!