Tofu is one of the best plant-based proteins out there, but finding easy tofu recipes to start out with can be difficult
For years, I never knew how to properly cook tofu, and would rarely ever order it when I ate out. I was all about the jackfruit, seitan, and beans, or truly anything besides tofu.
Maybe I let tofu's reputation for blandness color my judgment, or maybe it's just an intimidating ingredient to cook with. Probably both. But I faced my fears and I made a whole lot of tofu, and I learned how to make it rock my world.
Tips to crush these easy tofu recipes:
Tofu is basically a curd made from soy milk!
When cooking with tofu, it's best to start with firm or extra firm. In the quick video above, we'll show you how to drain the water out of it (without fancy equipment) which is a super important step!
So, without further ado: nine tofu recipes that are guaranteed to take your tofu to the next level.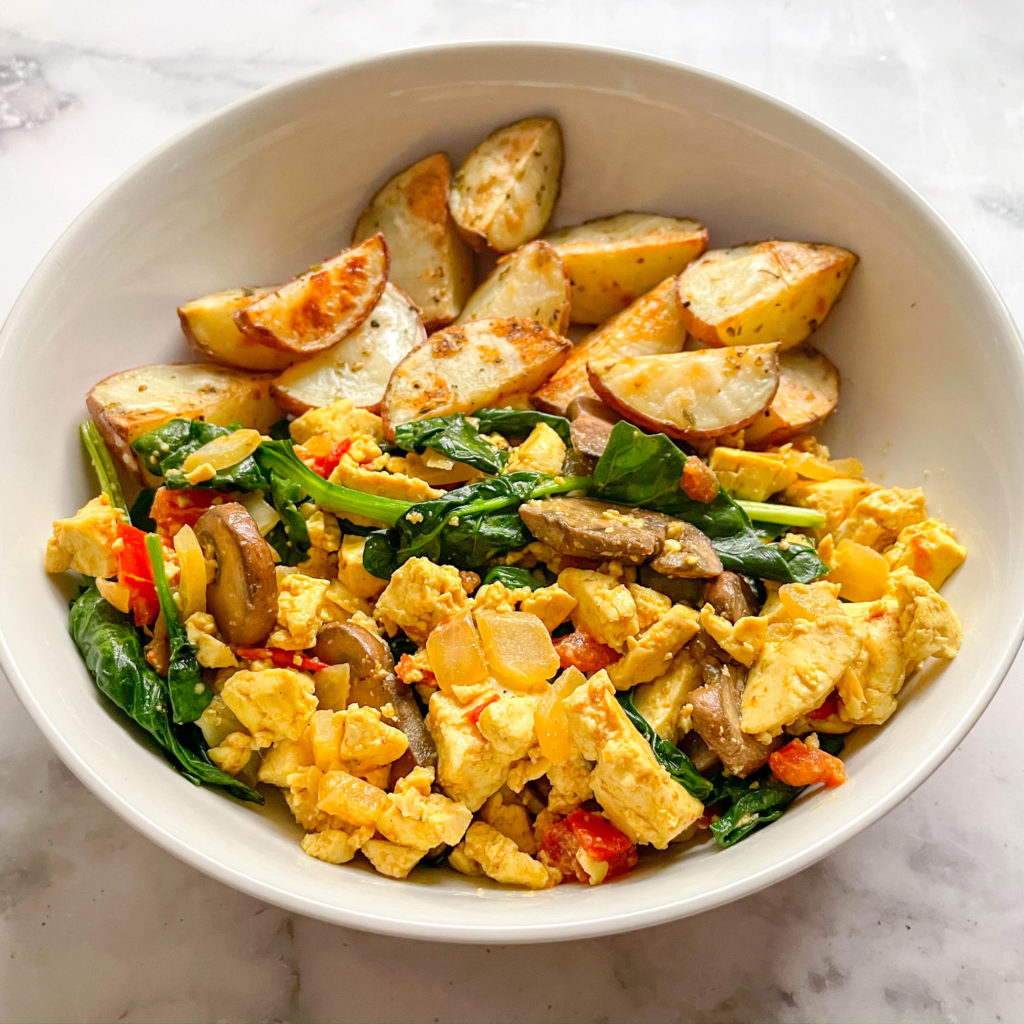 If you're vegan or simply don't eat eggs, tofu is one of the best substitutes to use in their place! The texture is really similar, and as you can see above, it can even take on the color of eggs! This is the perfect recipe to ease you into cooking with tofu because all you have to do is scramble it!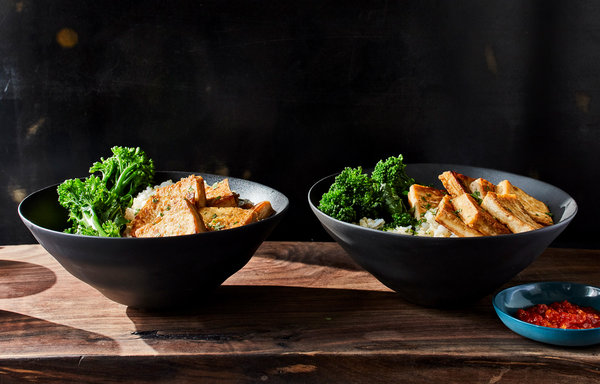 This recipe is by my personal queen, Samin Nosrat — or rather, adapted by Samin from her friend Mara's recipe. It's a really hearty, simple, and deeply delicious meal that I am certain will elevate your tofu, and am even more certain will become a go-to for me. It also meal preps impressively well; I found it just as delicious when reheated for lunch the next day as I did when it was fresh and steaming. Also, definitely read the companion article Samin wrote about this meal. Knowing the background story just made an already satisfying meal even more so.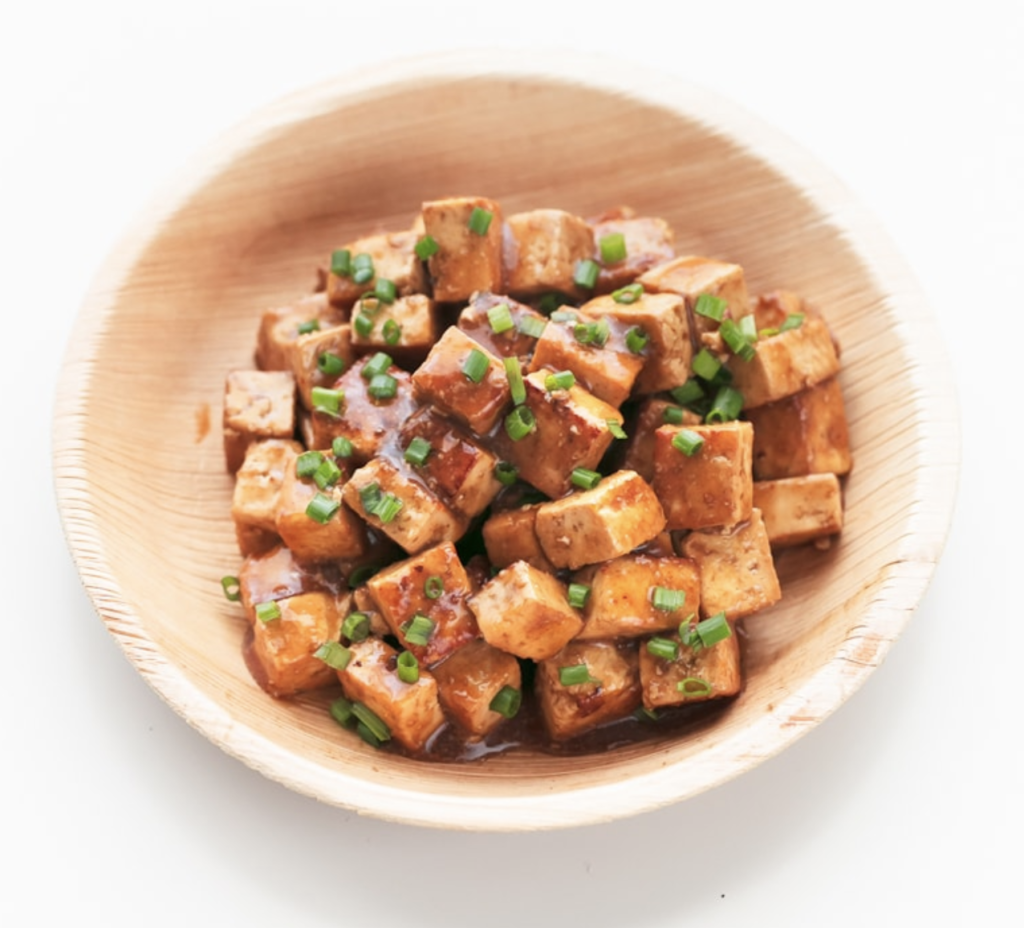 I love that this recipe is relatively simple and quick to make without compromising on flavor — I really liked it! It reheats really well, too, although for meal prep purposes, if you're going to use chives, chop those up and store them in a separate container to be sprinkled on post-microwave. It's versatile in that it can be the main event in a dish — I ate it over rice, for example — or a tasty supporting player in a salad, buddha bowl, sandwiches, etc.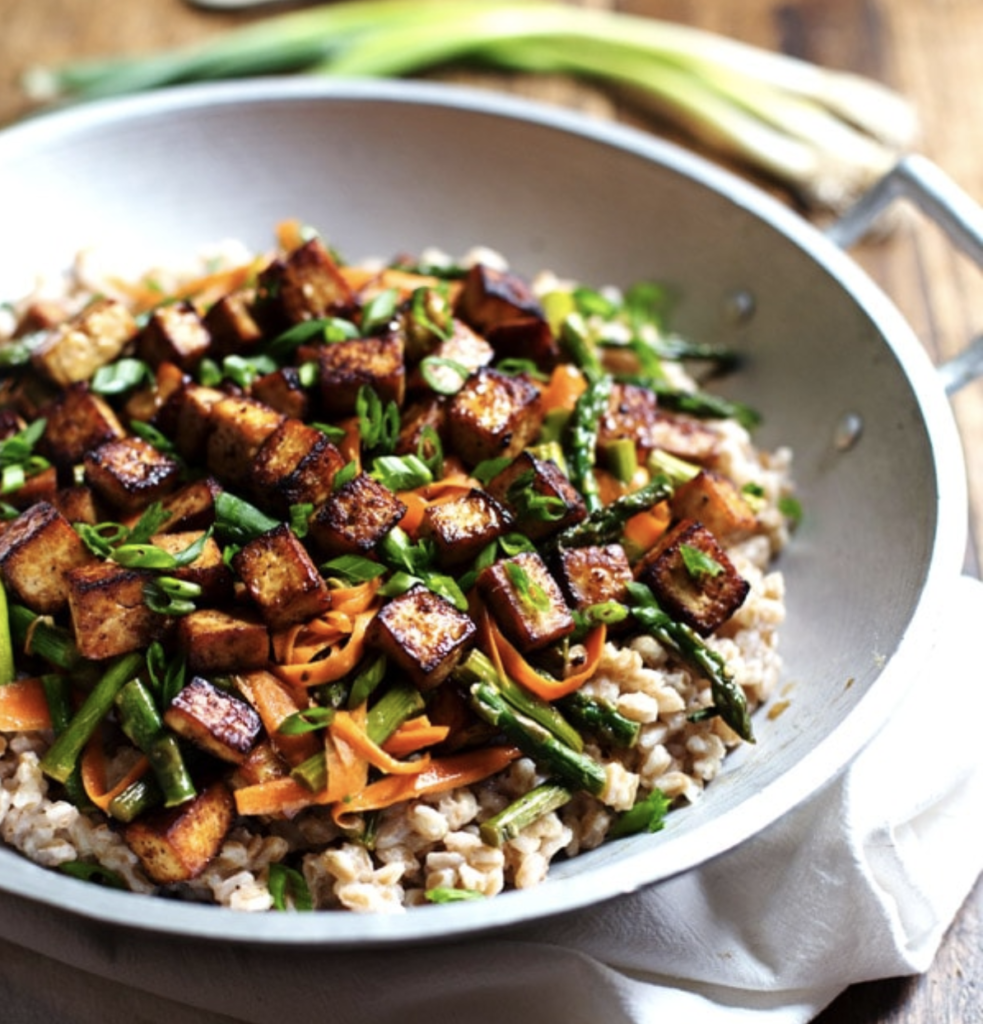 Oh my god. This will ABSOLUTELY elevate your tofu. I'm getting hungry just thinking about it. I think this recipe was the turning point for me, the one that made me genuinely love tofu. I mean, that texture! Incredible. I didn't have asparagus or carrots (unusual because carrots are maybe my favorite vegetable), so I used broccoli and sweet potato. Would recommend.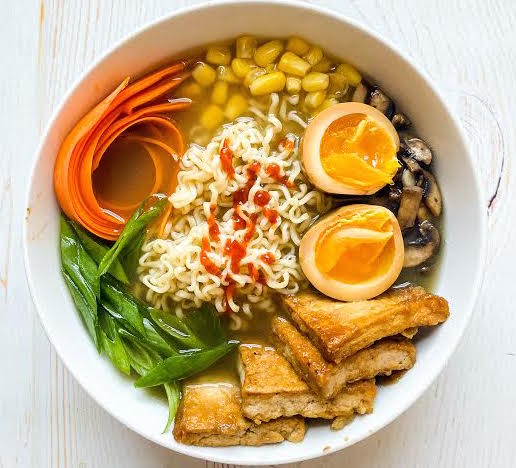 This veggie-packed ramen is super flavorful, and meal prep friendly! In this recipe, you'll be coating the tofu in cornstarch and soy sauce and cooking it in a skillet! When it's time to eat, the tofu will soak up some of that delicious homemade broth and ooze with flavor!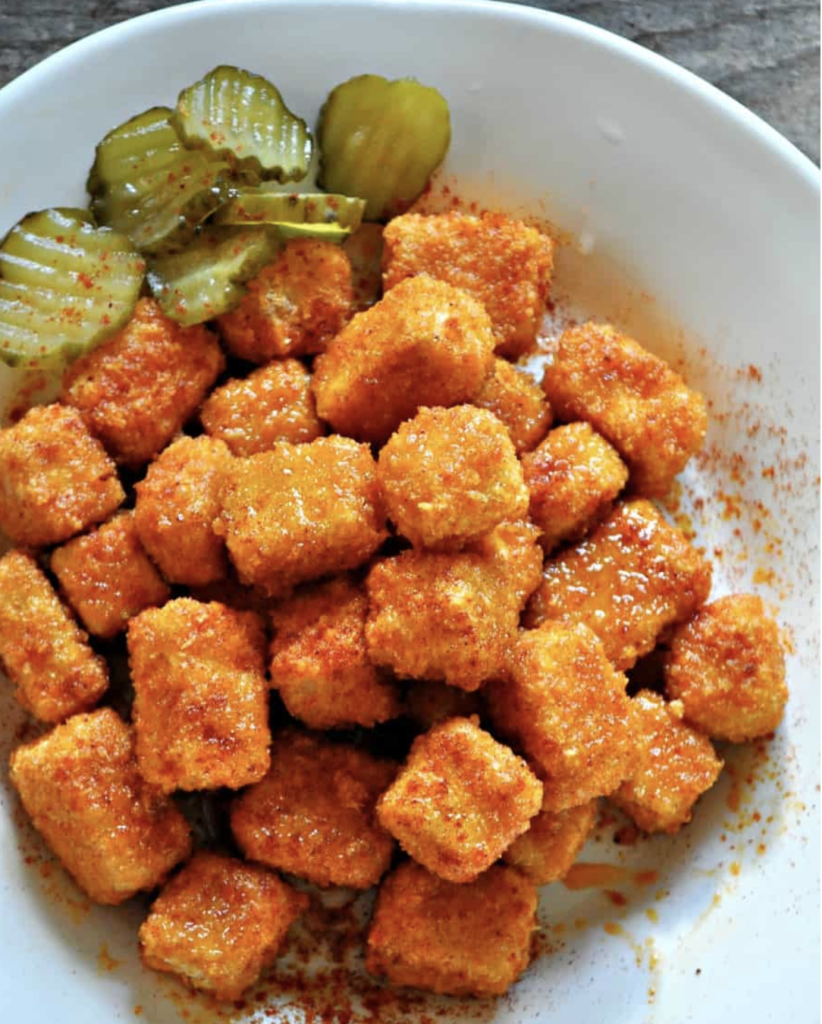 As a Nashvillian, I couldn't not try this recipe. It was definitely one of the more work-intensive ones. It's hard to get anything to stick to tofu, but I managed alright. And it definitely hit the spot, although I doubled the amount of hot sauce in the sauce mixture and also added cayenne powder. I'd recommend taste testing and judging it for yourself based on how much spice you can handle and what kind of hot sauce you have on hand (I had Cholula, which is a bit milder on the spectrum). It also meal prepped surprisingly well! It wasn't as crispy after being reheated in the microwave, of course, but it remained very good.
This was probably the most elaborate of this collection of tofu recipes, but it's also the most impressive-looking. I think so, anyway. One point of contention I have with the recipe: it's a pretty sizable piece of tofu, and the crust just doesn't do enough for me flavor-wise, although I found the texture delightful. I want to try it again, this time marinating the tofu first in something acidic, like a lemon juice or apple cider vinegar mixture. Coconut aminos from Trader Joe's would be good, too. I think this recipe is not ideal for meal prep, although it held up surprisingly well in the microwave. It's more like an impress-your-friends-without-trying-that-hard kind of dish. Perfect as a main dish for a holiday or if you're having vegetarian friends over for dinner.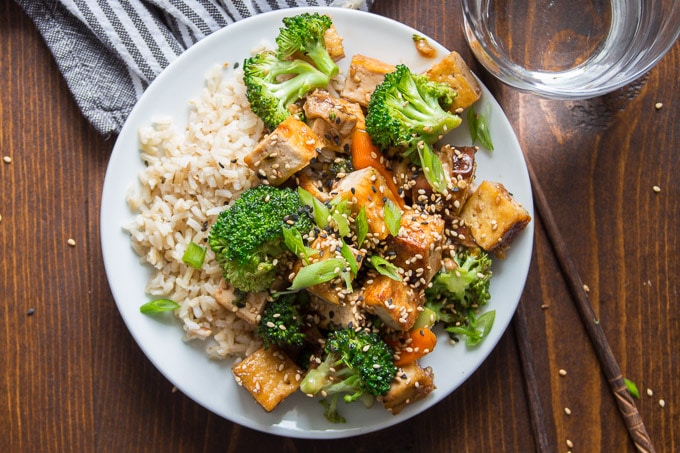 This was so delicious, so crispy, so magical. Seriously. The texture of the tofu was amazing, and the sauce was delicious. Truly, I have zero complaints. It reheats well, the sesame seeds were a perfect garnish, the consistency of the sauce was neither runny nor globby. 10/10.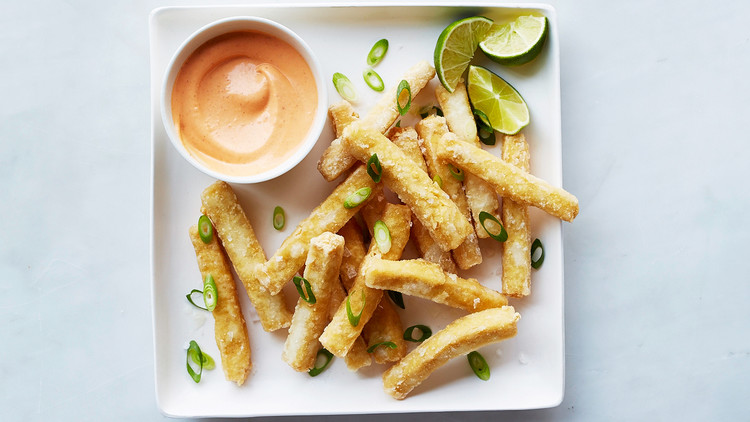 I was actually a little shocked by how much I loved this super-simple recipe. It's basically French fries, but tofu. I didn't have sriracha or mayonnaise on hand, so I just ate it with my preferred french fry condiment, mustard. And it was really good! All the satisfaction of biting into a crispy french fry, compounded by the satisfaction of a denser, more fulfilling (to me, anyway) texture. It was so quick to make, too — definitely the easiest and fastest one on this list, something you can throw together from a bare-bones fridge and pantry.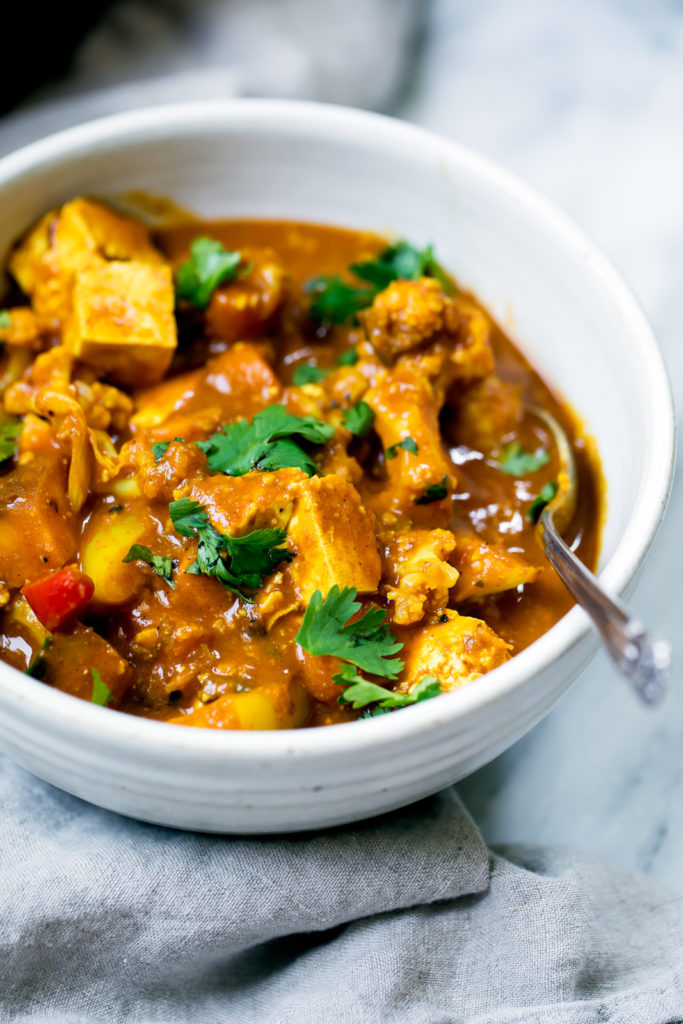 Curry is, in general, one of my favorite meals to meal prep: it's incredibly versatile — I can basically use any and every vegetable in my fridge — and, in part because of that, I can eat it multiple times a week while still feeling like I'm getting enough variety. Plus, the longer it sits, the better the flavor. For some reason, I've never used tofu in my curry before this experiment, but this particular recipe is certain to elevate your tofu — the flavors are subtle and layered, so it's a really enjoyable eating experience. A note: this recipe does seem to be sponsored by a specific brand of tofu, one that I'm sure is great, but I used my zero-waste tofu from Precycle to great success.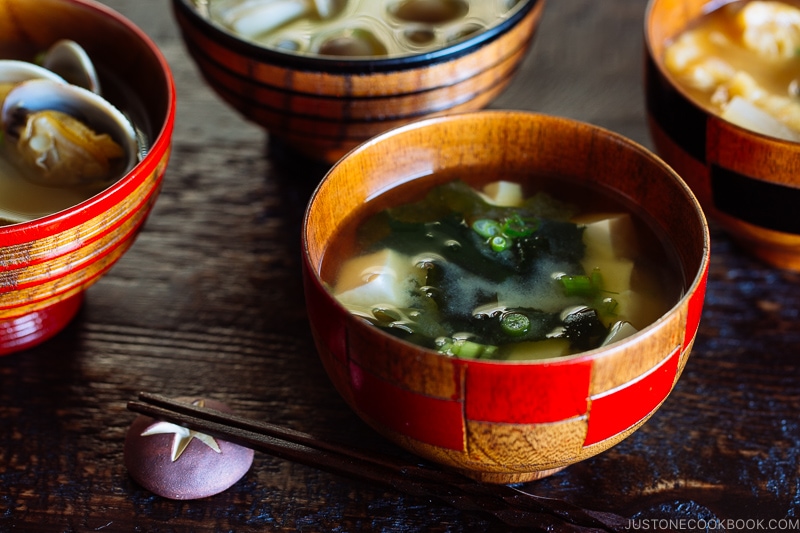 I couldn't make a list of tofu recipes without including the tofu dish I've always loved most: miso soup. It's one of the most comforting comfort foods of all time, and it's beautifully simple, although if you want to truly make it from scratch, it does require a significant amount of prep. What I love most about miso soup is how much flexibility it has, and this recipe gives a really comprehensive overview of the dish without being overly specific about the ingredients. I feel cozier just thinking about it.
Hope you try one of these tofu recipes! If you're new to cooking AND tofu, I recommend checking out Workweek Lunch's pineapple fried rice with tofu. It's an excellent introduction to tofu if you're not super confident in the kitchen.
Read next: The ultimate guide to plant-based proteins.
Feeling confident in your tofu skills? Why not try these tofu doughnuts next!