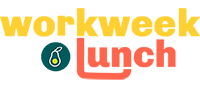 Everything you need for peace of mind around food for the week.
SIGN UP BELOW AND IMMEDIATELY GET ACCESS
TO THESE AWESOME FREE DOWNLOADS TO MAKE MEAL
PREP AND WEEKLY COOKING HAPPEN WITHOUT ALL THE STRESS!
Our Best Tried & True Meal Prep Recipes
Meal Planning Template
Our Updated Pantry & Freezer List
---
---
The WWL Program is the only meal plan service that's aligned with intuitive eating. We help you save time, money and energy while enjoying food freedom (not food restriction). We LOVE carbs! And we don't share calories on recipes.