Keeping date night fresh always requires a bit of time, energy, and creativity, but especially now that we're all mostly cooped up inside for the foreseeable future. Though you may not be able to do what you usually love, there are easy ways to adapt your usual date night ideas to the inside of your home.
That's where the creativity comes in. If you can't imagine Friday night without a trip to the movies, don't! Whipping up popcorn from scratch will make your whole house smell like the theater, and turning the lights down and the volume up will make it feel like you couldn't possibly be anywhere else. And that's just the tip of the indoor date night ideas iceberg!
While we encourage you and your partner to brainstorm some of your own date night ideas (that's kind of a date in its own right!), we've also thought of ten ideas to get you started, plus recipes to make that will heighten the experience of each. Easy and affordable for anyone to do, keep them in mind for the next time you need a romantic night "out."
1. Take a Google Maps stroll through your favorite city.
When you and your partner find yourself yearning for the exotic, consider turning your home into your desired vacation destination. Pick a city, sit down together, and use Google Maps view to digitally walk down the streets together.
That in itself is a fun activity, but you can easily take it to the next level by preparing local cuisine from wherever you've chosen and adding a few decorations to create an atmosphere. For example, if you're spending the day in "Paris" cook a bistro-style lunch of boeuf bourguignon, bread, and cheese, put on your best striped shirt, turn on some Carla Bruni, and maybe hang a few French flags around for good measure.
If a day in Paris sounds like exactly what you want, here's a recipe for a low-maintenance boeuf bourguignon to help you make it a reality without breaking a sweat.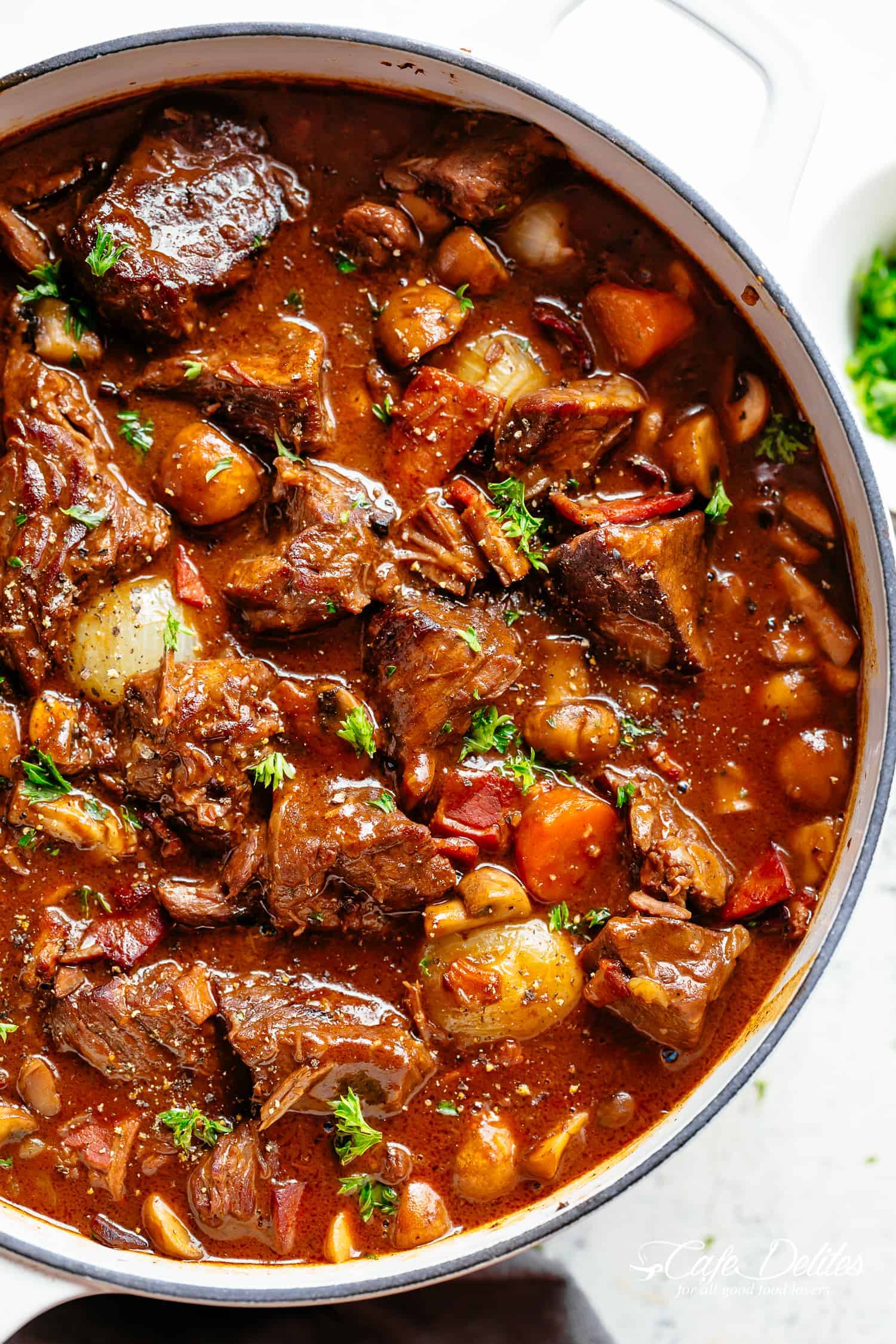 2. Bring the outside inside and have a floor picnic!
Craving for a picnic in the great outdoors with no one else around? That might not be a possibility right now, but you can easily recreate something similar in your living room. Set up a live stream of a beautiful park, lake, beach, forest, or wherever you prefer on your TV, clear the floor, lay down blankets, and get out your best picnic grub. Though not the real thing, it's a substitute that satisfies—and you don't need to worry about ants inside!
As for what to eat, the nice thing is that you can usually use whatever you already have in your fridge. Use the veggies in your crisper drawer to whip up a salad and any bread or cheese or meat to make sandwiches, that way you can use the money you didn't spend on a nice pack of beer or bottle of wine. Not sure what to make? This BLT will make you feel like you're outside soaking up the sun.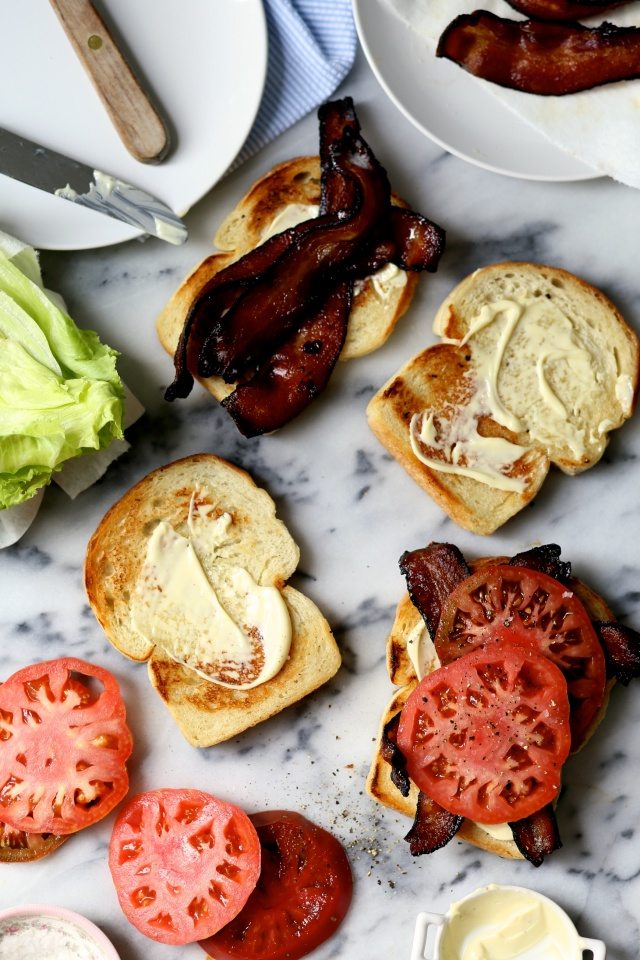 3. Spend an evening taking in art at an online gallery.
There are so many great activities you can do online now, including visiting the latest digital art exhibitions. Don't just sit on the couch and look at the art together, though. Take the opportunity to do it up in style, as if you were really going to the gallery. Dress to the nines, get a few bottles of nice wine, set out an array of cheeses, cured meats, and pickled veggies, stream art on all the screens you have—your TV, your tablet, and your computers—and set them up in different spots of your home so you actually have to walk around and look at them.
And be sure to set up your food as artfully as the masterpieces you're looking at. Take inspiration from a charcuterie board like this one when you're getting ready.
4. Or make your own art together.
There are few things sexier than making art together, even if neither of you is very good at it. Whether you choose to work on your own individual projects or one that's collaborative, a good time is practically guaranteed. Adding a few drinks to the mix is an easy way to take it from arts and crafts hour to that Patrick Swayze-levels of steaminess. Don't just drink anything, though. Opt for a cocktail like this classic, gin martini to really set the mood.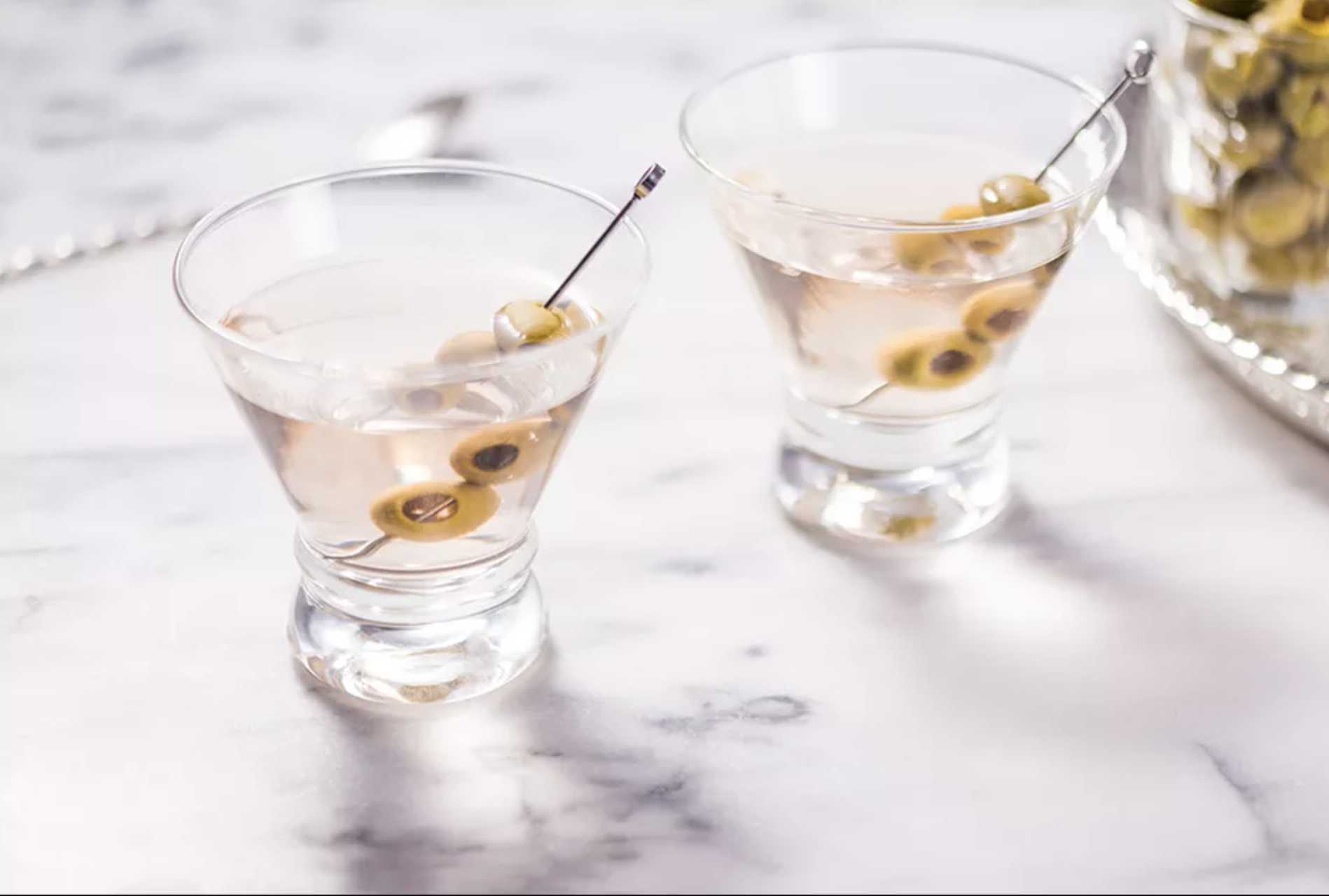 5. Go dancing at a virtual concert or club.
Digital dance clubs and concerts have become all the rage as of late, and for good reason. Often helmed by world-class musicians, they're the best way to bring the party right to your own house. Again, the best way to get the most out of it is to build an atmosphere, though it definitely doesn't take a lot to do it. Stock up on what you usually drink and snack on when your out on the town—think, pizza, peanuts, and maybe a bit of tequila. All the stuff you want when you're rocking the night.
If you'd prefer to make your own pizza, this recipe is an easy one to do yourself.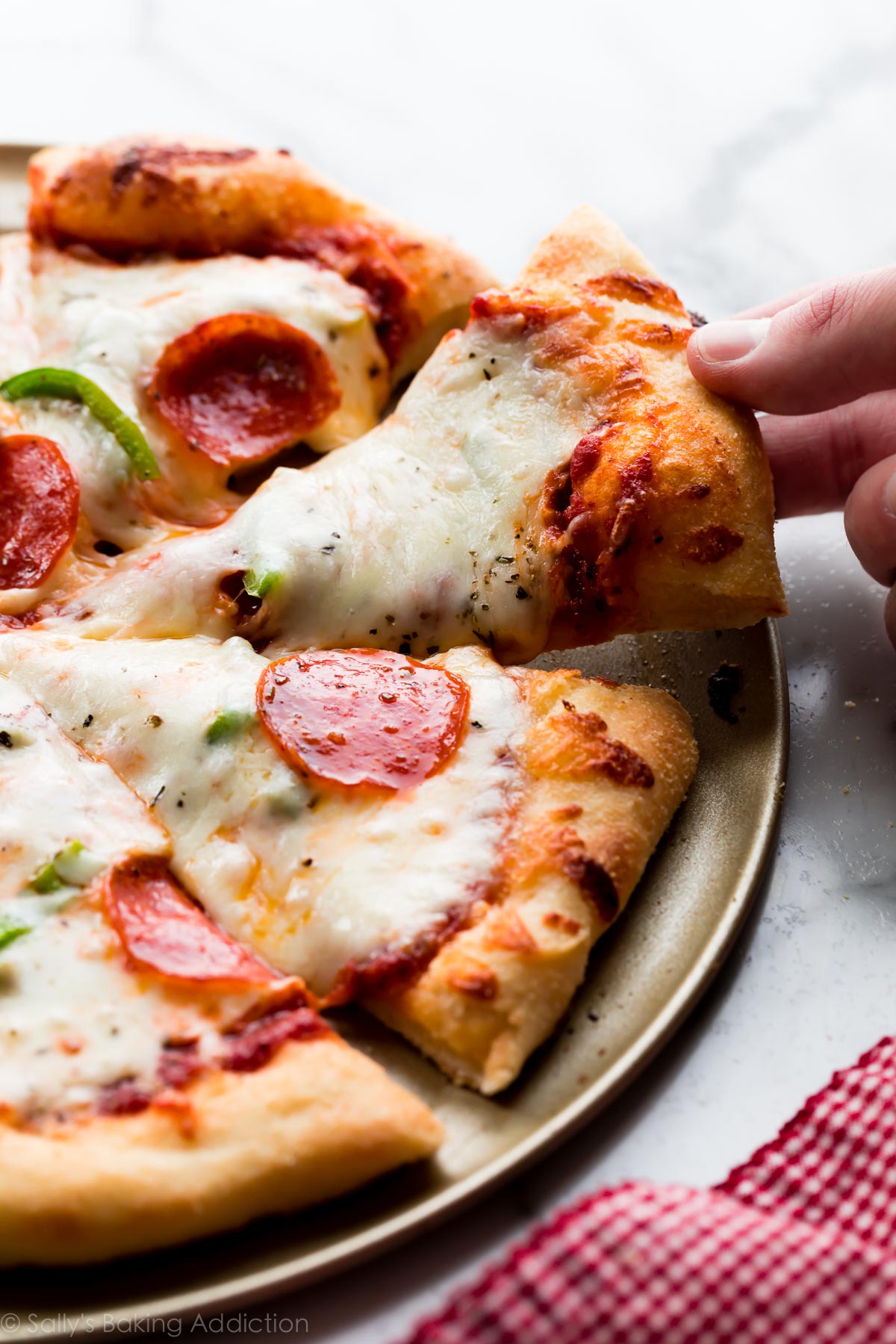 6. Have brunch at your very own diner.
There's nothing quite like sitting down in a diner booth to greasy food and so-so coffee—especially if you spent the last night dancing your heart out. While you may not be able to get the booth, you can still totally turn your own dining room into a diner. Put down a linoleum tablecloth, write up a quick, funny menu (extra points if you give your diner a name that makes your partner laugh), and cook up all the classics: bacon, eggs, pancakes, and plenty of free coffee refills. Cooking this together will definitely go faster, but it's a great feeling to surprise your partner with something as easy to prepare as this.
Of course, no diner experience is complete without a great side of hash browns. This recipe will deliver everything you're craving.
7. Indulge in a luxurious spa day at home.
This idea isn't new, but there's a reason its been around for so long—it's so easy to do. Take a long, hot bath together, or, if you don't have a bath, a steamy shower. Then, give each other massages, wear your coziest robes, put on face masks, and relax with a smoothie or an infused water in hand. And if you don't have any face masks but still want to do some kind of treatment, know that there are many homemade options you can whip up with things that are already in your pantry.
This homemade sugar scrub will leave you smelling fantastic and as soft as a baby.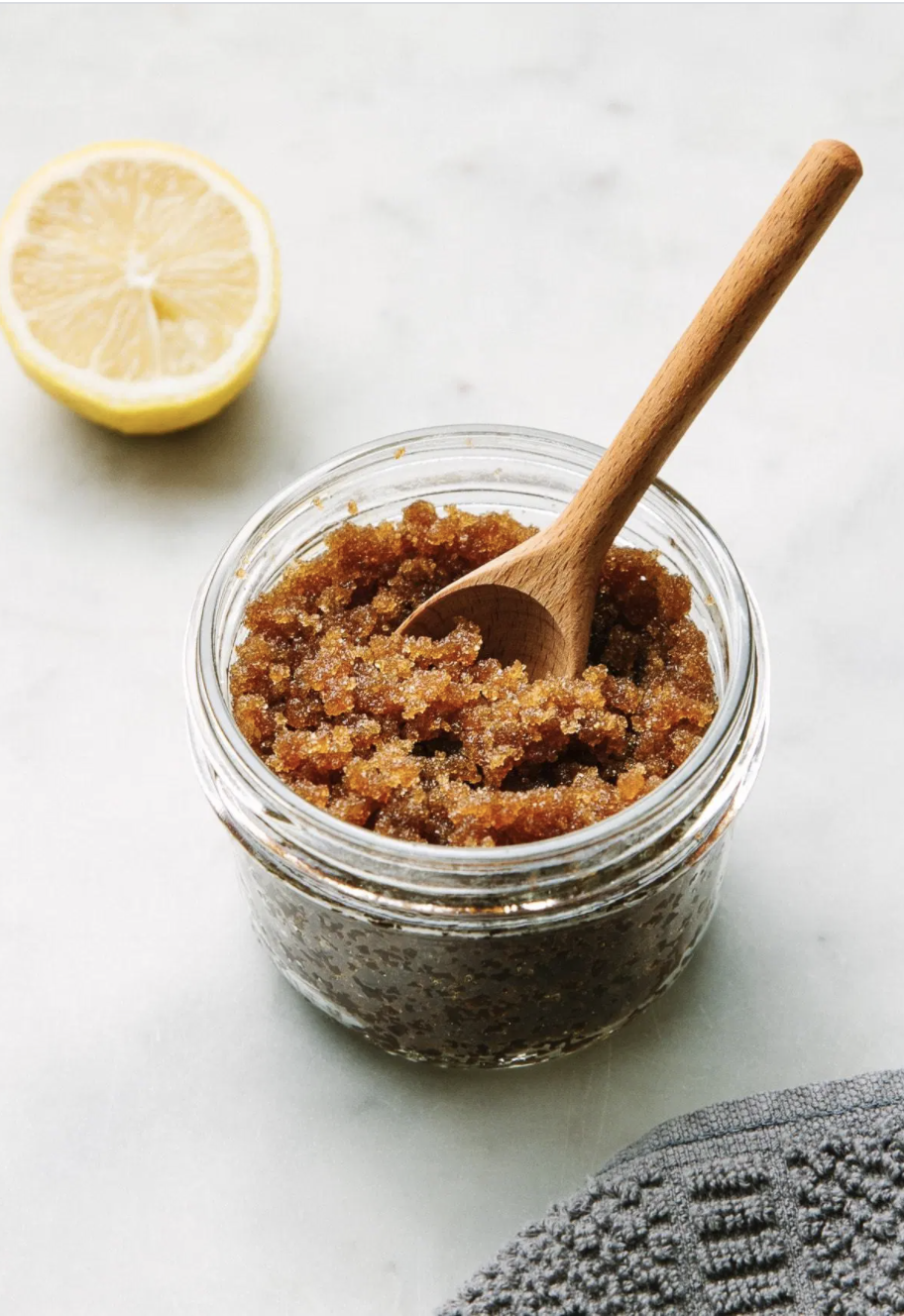 8. Get the cards out for game night.
Not just the cards though! Any game is fair game on game night—even sexy ones. Keep the night organized by creating a lineup of the games you plan to play. Start easy with a simple card game then switch to a board game when you need something a little more highbrow. Even consider throwing some video games into the mix! And make sure what you eat includes the typical game night fare, like chips and dip, nachos, chicken wings, and the like. This queso dip can be made ahead of time and is exactly what you want when you're kicking your partner's butt.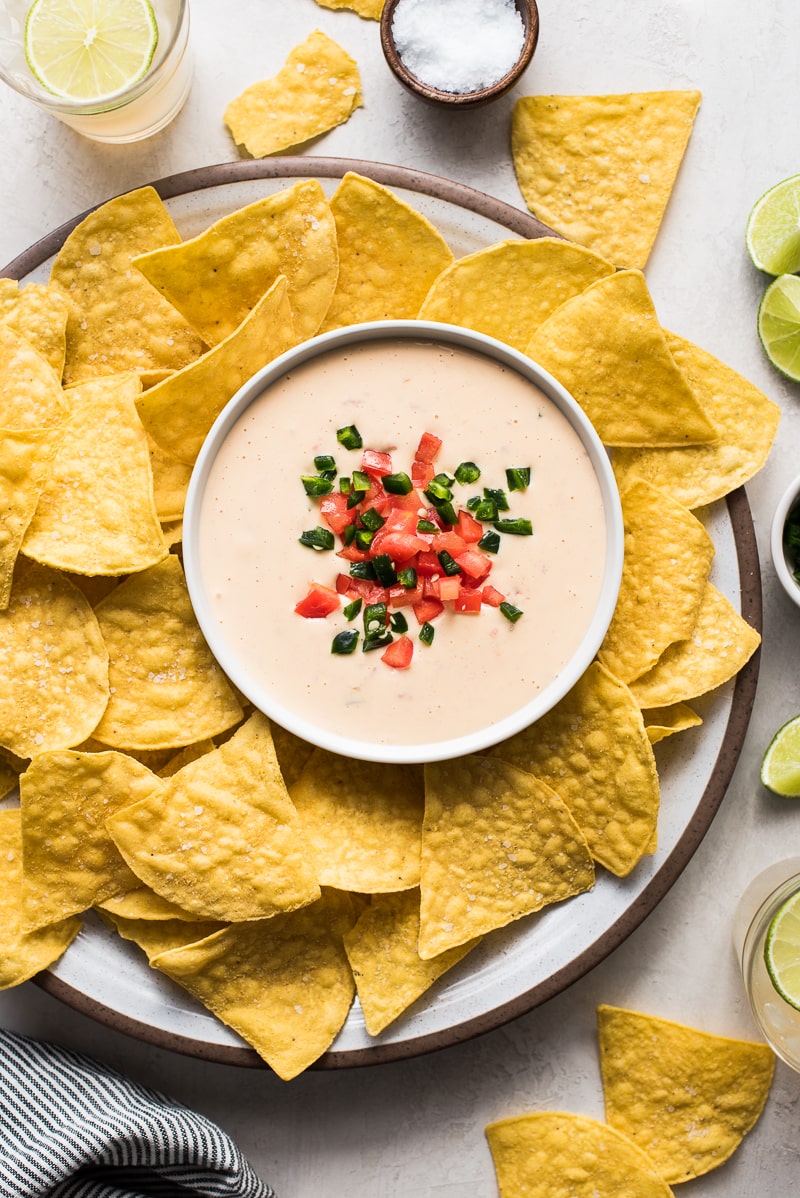 9. Go to the movies right on your own couch.
We already spend so much time on the couch watching TV, you're probably wondering how it's possible to make it feel any different. Again, it's all about the ambiance you create. Go the extra mile and make popcorn from scratch and get all movie candy you might not normally eat at home. Instead of just watching whatever is available on Netflix, spend a few extra bucks to rent something special—it's cheaper than two movie tickets, after all.
You can also totally kick things up a notch by making your own candy if you have the time and energy. This recipe for homemade Milk Duds is, frankly, better than the real thing.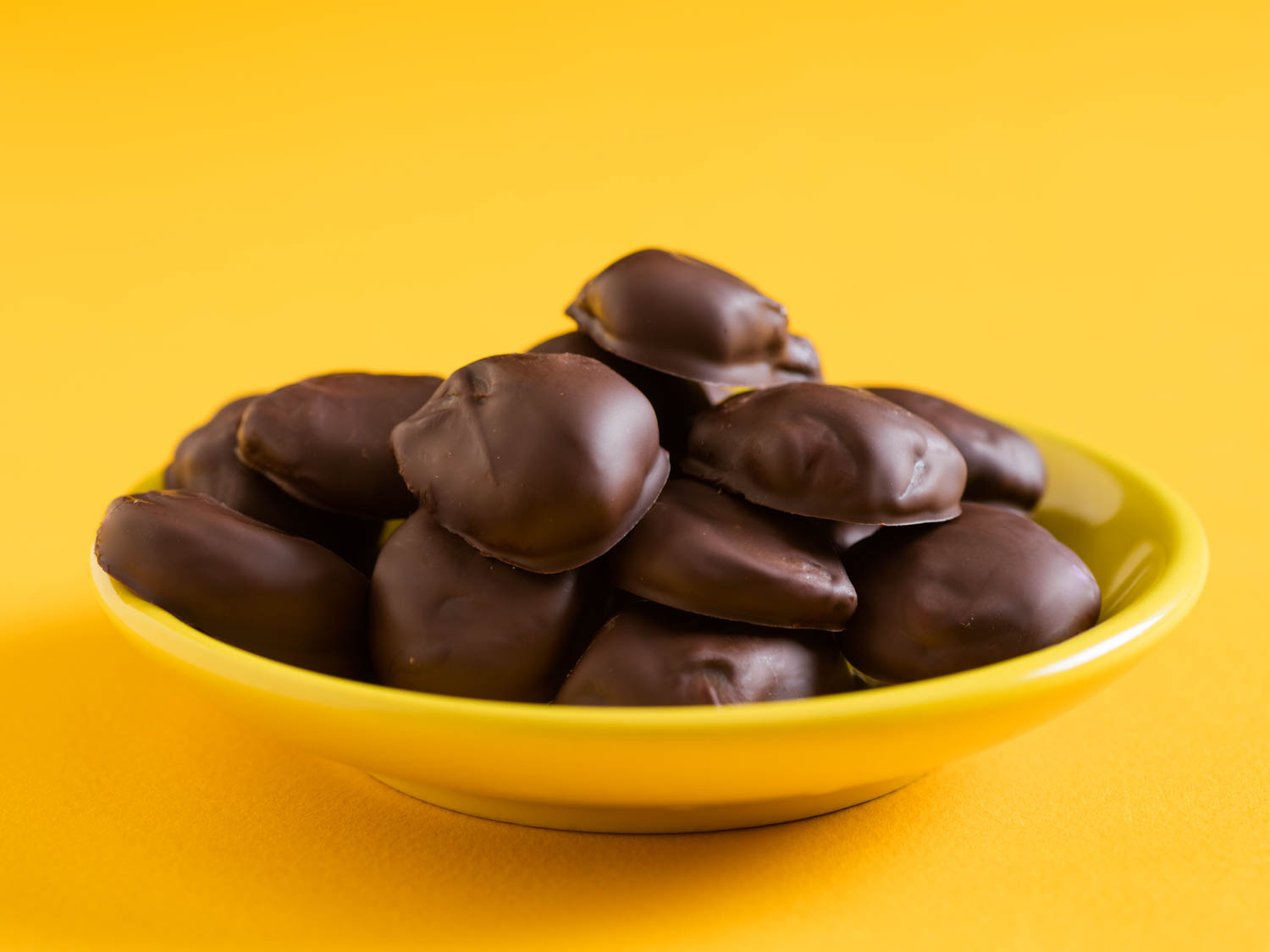 10. Camp out in your living room.
Even though you may not actually be able to spend a night under the stars, you can come pretty close to the real thing in your home. If you have a tent, and enough space, put it up and spend the night in it—just sleeping somewhere other than your bed will really make you feel like you've traveled. If not, build a tent with pillows and blankets—it's not as authentic but it is cozy. Display forest, mountain, beach, or desert landscapes on your TV, and play a nature soundtrack to accompany it so that it feels like you're really there. Then, roast marshmallows and hot dogs over your stovetop (or, if you're lucky, your fireplace), turn off the lights and set some candles, and tell each other campfire stories all night long.
If plain roasted marshmallows are too basic for you, try these decadent s'mores out instead.

I hope this inspires you to get creative with your date night ideas!  If you're looking for more fun date night ideas check out these fun no bake dessert ideas!
Want to see more ideas, helpful cooking tips and meal prep essentials from us? We can send them directly to your inbox if you sign up for our email list here. When you sign up, you'll immediately get our best free resources and guides!