When my partner brought up the idea of making cold brew coffee at home, I was reluctant.
I didn't want ANOTHER thing taking up precious real estate in the fridge, you know? I thought it would be a lot of work too. Despite my skepticism, we ordered a cold brew maker for $40 on Amazon.
That was the day our lives changed forever.
Let's back up. What is cold brew coffee?
Cold brew coffee isn't the same as iced coffee. Iced coffee is made by making HOT coffee, then chilling it. Cold brew is brewed cold right from the getgo, making it smoother and fresher-tasting. No hot water needed. Personally, I find it stronger than regular ice coffee, but that could just be me.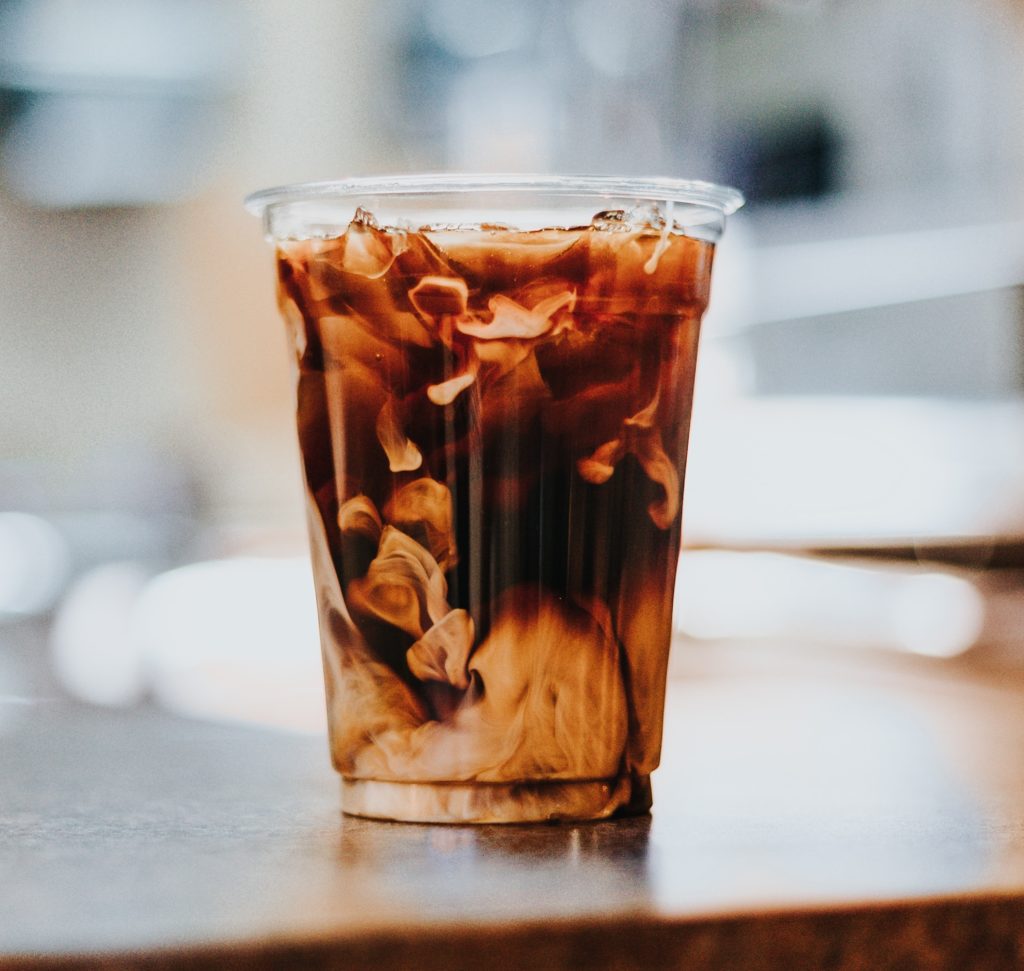 What's the big deal about making it at home exactly?
If you go to Starbucks, a grande (16 oz) cold brew will set you back $3.25. Tax will usually bring it to over $4. My partner used to go to our corner coffee shop where he spent a whopping $5.50 every day for a 16 oz cold brew.
That's $165 a month on coffee, which is almost double what we pay for our electricity bill. Ouch!
On top of the cost, there's the waste. If you don't have a habit of bringing your own tumbler or mug, every cold brew comes with a plastic cup, lid and straw. Not great for the environment!
By making it at home, we avoid all of the waste (for us, making cold brew coffee has been a plastic-free process!) AND we spend a fraction of the price.
Here's a breakdown of cost:
Our cold brew maker cost $45
One pound of coarse ground coffee cost $13
That one pound lasts us 3 weeks
So that means we now spend $4.33/week on coffee. Within 3 weeks, our new coffee habit more than paid for the cold brew maker thanks to the savings. Boom! (It's hard to calculate cost per cup because I drink smaller cups of coffee than my partner)
Oh, and how can I forget the best benefit of all: amazing coffee without leaving the apartment!
Making cold brew coffee has become part of our meal prep routine. Like batch cooking, making a big batch of coffee each week has saved us time, money and we've significantly reduced waste. We're sufficiently caffeinated at a low cost. The world is a teeny, tiny bit better for it. It's a win for everyone.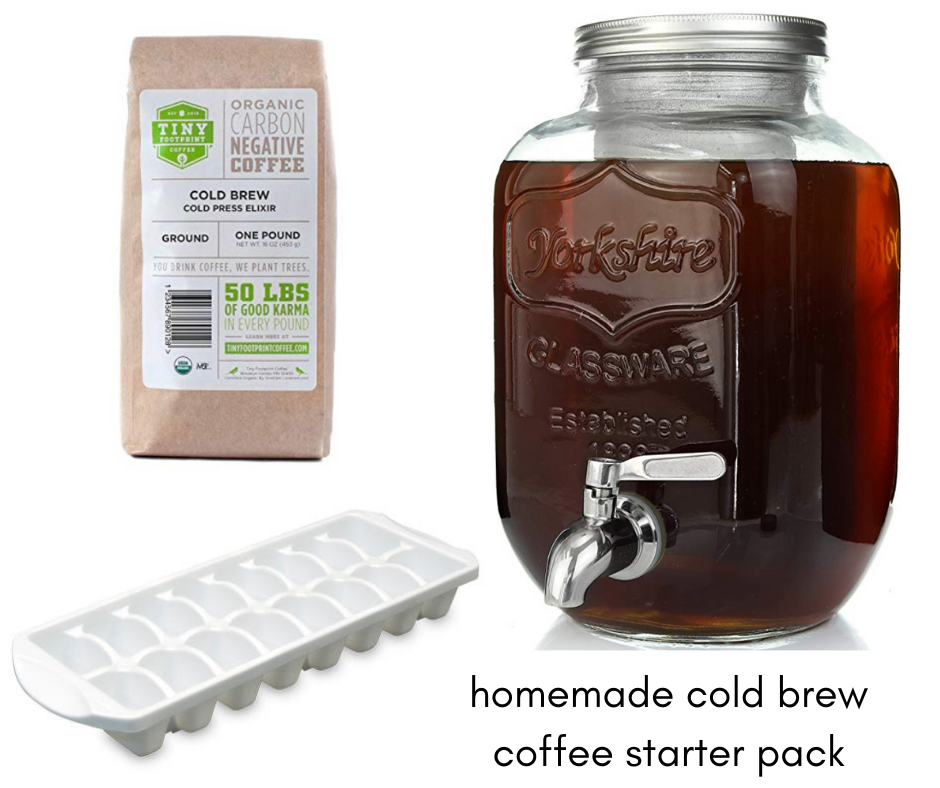 How to make your own big batch of cold brew at home
Equipment:
This cold brew maker, which comes with a filter
COARSE coffee grounds (do not use regular coffee grounds, it will be really bitter and gross). Note you can make your own coffee grounds if you buy beans and a coffee grinder. Here's the one I have and it's okay – I don't love it but it gets the job done.
Water (preferably filtered, we use a Brita)
A fridge big enough to hold the cold brew maker
OPTIONAL: An ice cube tray to make coffee ice with extra cold brew, so your coffee stays cold without getting diluted!
Ratio (recipe):
2 cups of coarse ground coffee
1 gallon (16 cups) filtered water
Instructions:
Add 2 cups of coarse ground coffee to the metal filter inside the cold brew coffee maker
pour water on top of the grounds, through the filter, until the coffee maker is full (16 cups total)
Place the brewing coffee in the fridge for 24 hours to brew, then enjoy with your favorite coffee fixings!
Here's my IGTV video where I walk you through my entire cold brew process. (3 minutes)
How long cold brew lasts:
This is partially personal preference. We have left ours in the fridge for two weeks and still really enjoyed it. I've heard some people who dislike the taste after three days. See what works for you! From what I know, two weeks is kind of the maximum amount of time you'd want to let it sit in your fridge.
You can always dump extra to make coffee ice (that's what we do) so nothing goes to waste.
I also get asked a lot about the filter. We leave it in the entire time while the jug sits in the fridge, but you can take it out after 24 hours if you want!
Don't have room for a giant mason jar in your fridge?
If you don't have a lot of space in your fridge but want to try it, I highly recommend making cold brew concentrate instead.
It's super easy — here's a recipe from Cookie And Kate!
Other ways to jazz it up if you're feeling adventurous:
Not a coffee drinker?
If this is totally not something you can/would do, I hope this story inspired you to look closer at your daily habits to see where you might easily be able to cut down on money/time spent and reduce waste. It's easier than you think.
We hope you found these budget-friendly tips helpful! If you're looking for more budgeting tips, click here to get my list of 12 ways to cut down your grocery bill on your next shopping trip!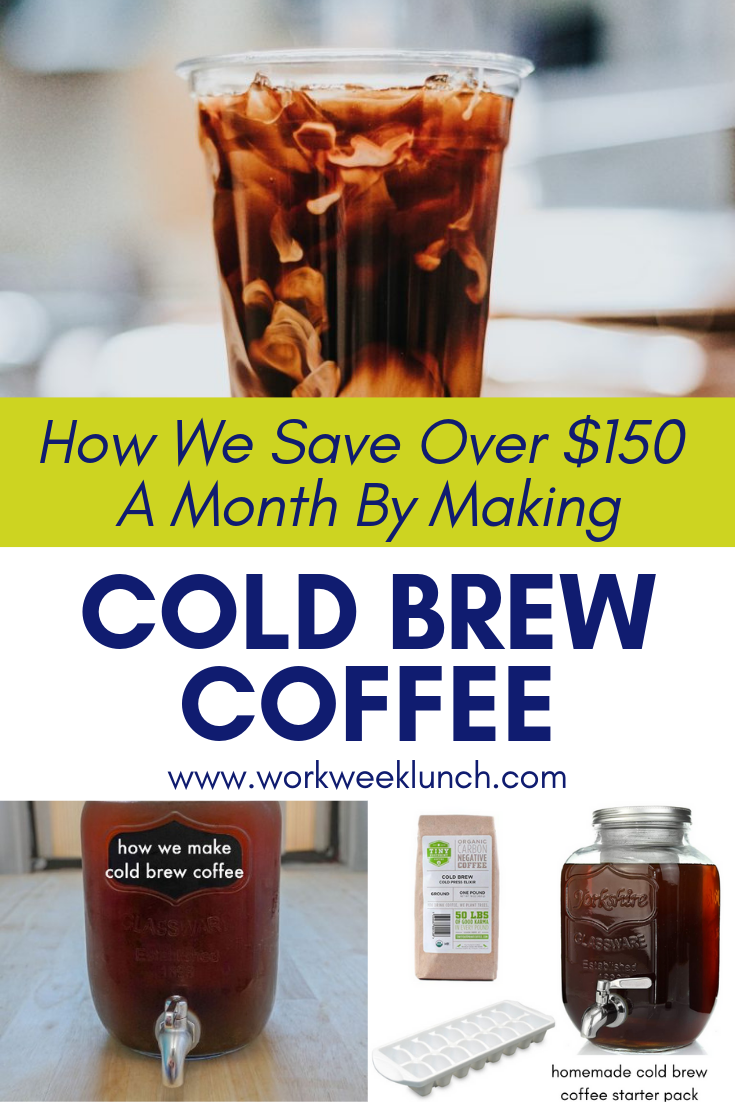 Read next: