By now we're all aware that jackfruit is an excellent vegan substitute thanks to its uncanny similarity to pulled pork. Sure, it may not have as much protein as its meaty counterpart, but the texture is spot on. Though there's no denying this is an excellent way to put the fruit to use, it can get boring if that's all you do with it. But because it is such a new thing to us here in the Western world, it's not automatically clear how to eat jackfruit.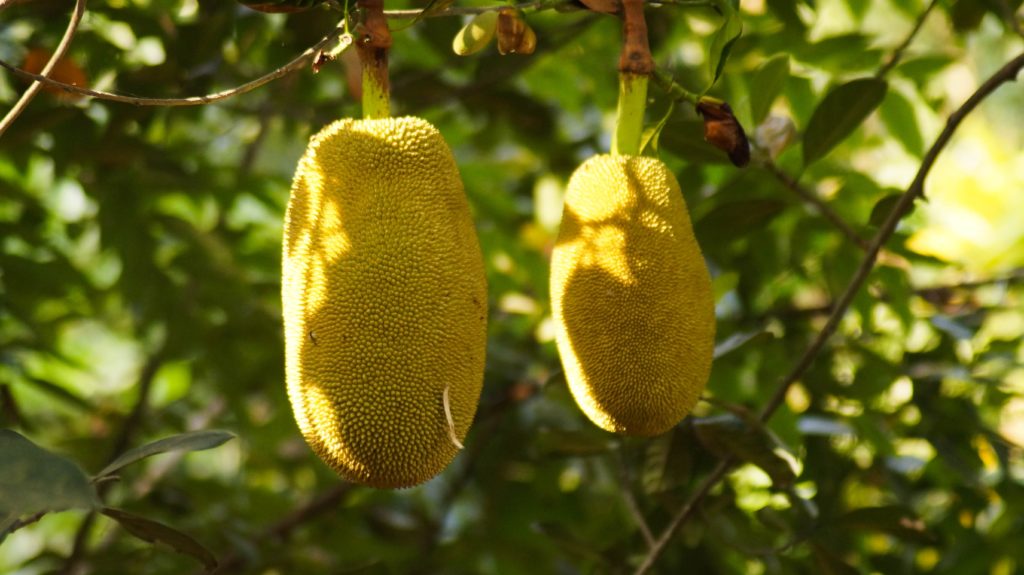 To start, take a look at the local cuisine where the fruit originates for inspiration. Traditionally, jackfruit is produced and eaten all over Southeast Asia, and cooked into everything from savory gaeng kanoon, a jackfruit soup from Thailand, to sweet chakka pradhaman, a jackfruit pudding from South India.
As jackfruit has grown in popularity all over the world, so have the ways that you can cook with it. There are two kinds of jackfruit commonly available: green or unripe jackfruit, which has a relatively mild flavor and is best when used in savory recipes; and yellow or ripe jackfruit, which is sticky and sweet and preferred for desserts.
For more basic information on how to clean and prepare it, check out our jackfruit 101.
With the spiky fruit now stateside, there's been more experimentation than ever. Recipes like jackfruit fried "chicken" and jackfruit upside down cake add a welcome flare to the classic American treats we've all become accustomed to eating.
These 10 recipes include a mix of the old and new, featuring options for whatever meal you're looking for. From pancakes to pot roast, there's sure to be something here that will catch your attention and show you just how versatile jackfruit can be.
Content Warning: we feature meal ideas based on the quality of the recipe alone, but sometimes these recipes are published on blogs dedicated to weight loss or restriction.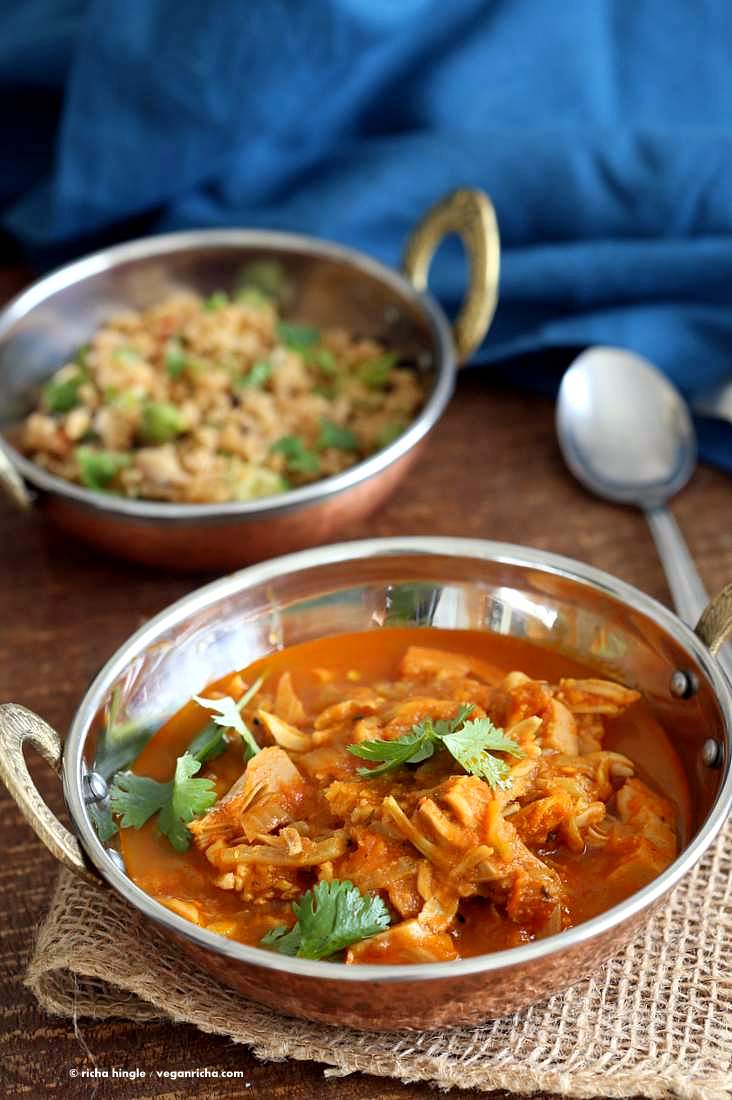 There's no easier way to use up a can of green jackfruit than in an easy curry like this. As long as you have the right assortment of spices (which you can learn all about stocking up on here), it's easy to whip up on a moment's notice—not to mention, a great way to use up the additional about-to-go-bad veggies in your crisper drawer. Get the recipe here.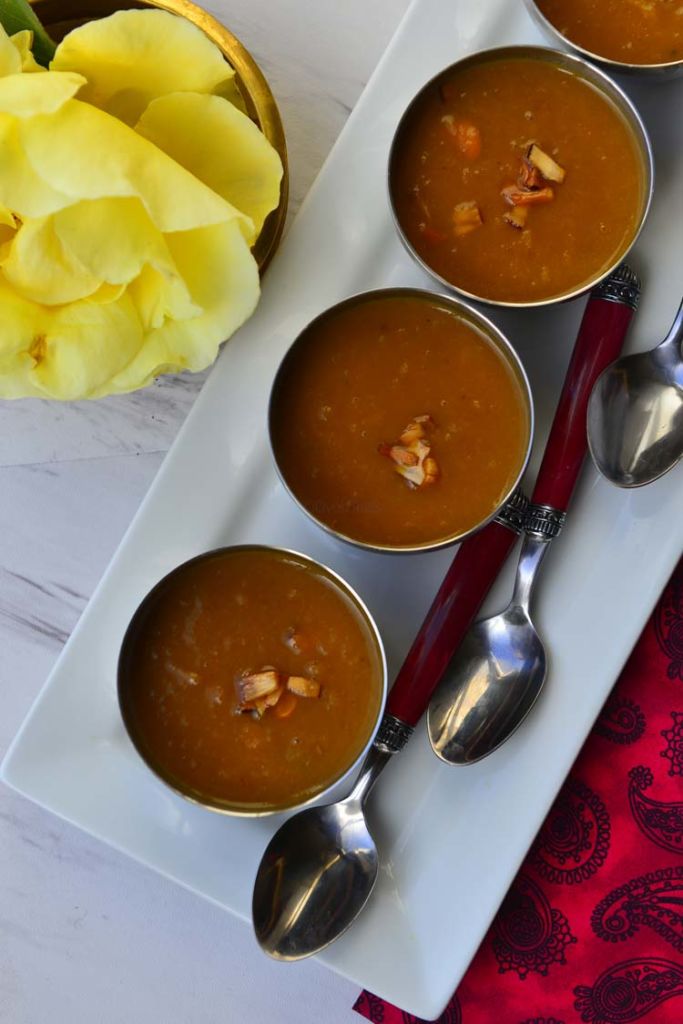 This sweet treat is a type of Indian pudding that's traditionally made with jaggery (raw cane sugar), coconut milk, and fruit like bananas or jackfruit. You'll need to use the sweetest jackfruit you can find to obtain the right flavor, so make sure what you're using is right (double check to make sure the can you're choosing is packed in syrup rather than brine, for example!). Get the recipe here.
What makes this jackfruit recipe especially interesting is the fact that you don't have to heat it up. It's ideal for meal prep because you can simply keep all the different components separate until you're ready to eat! That way the whole sandwich doesn't end up soggy and waterlogged. Get the recipe here.
This portable number is another that's great for preparing ahead of time. Feel free to even freeze a bunch in advance, just knowing that they'll a few minutes in the microwave when you're read to eat. No mangoes on hand? Feel free to use whatever tart fruit you do have, whether that be pineapple or citrus segments. Get the recipe here.
Want our tips for wrapping a burrito? Check out this video!
How To Wrap A Burrito Like A Pro (Daily Live #7)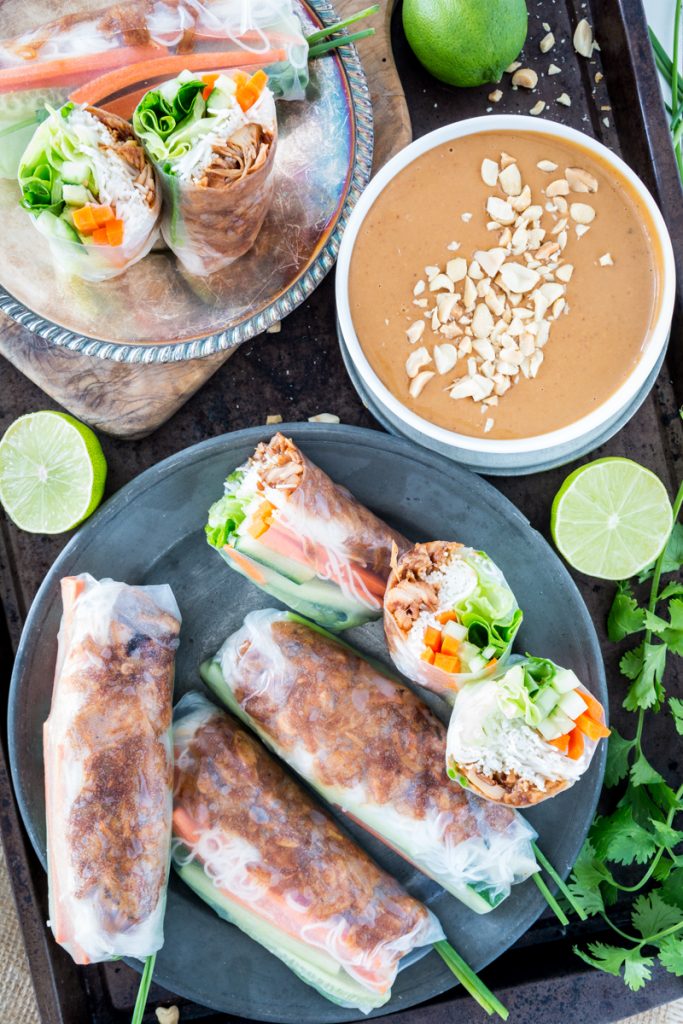 These refreshing summer rolls are a great way to make the most of both the can of jackfruit in your pantry and the seasonal farmers' market produce in your fridge. You can put together these rolls quickly if you have your mise en place. So take care to prepare the filling ahead of time so you can make one on a moment's notice. Get the recipe here.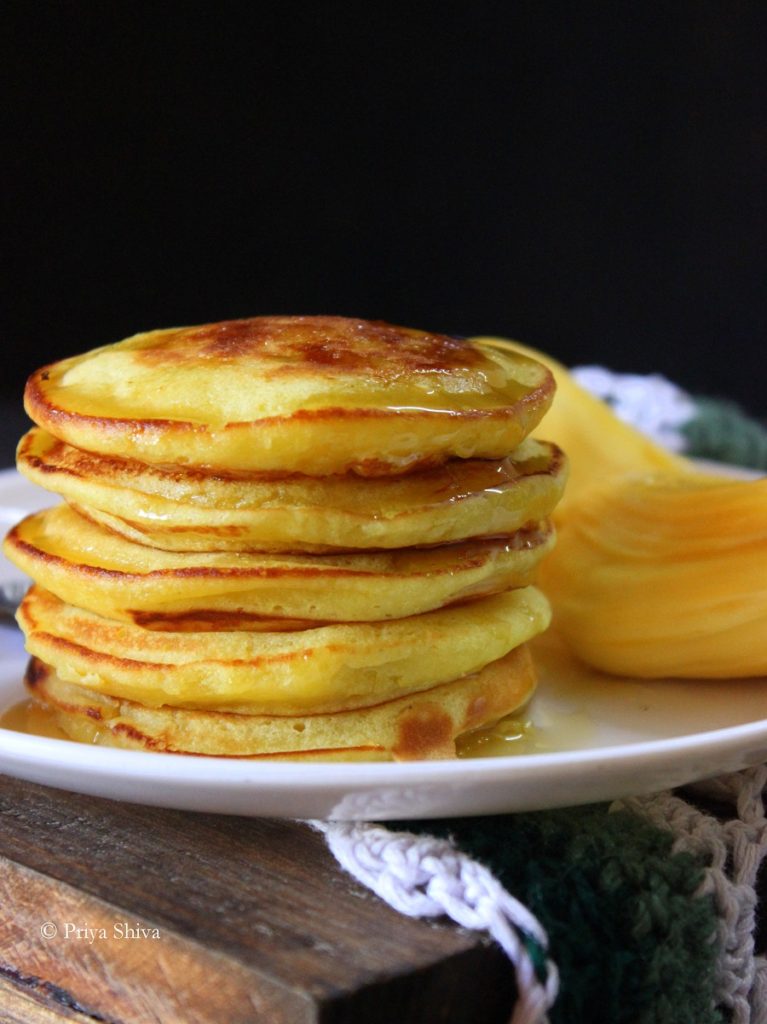 Bet you didn't know that you can also use jackfruit as an egg substitute! This recipe uses the fruit to create a similar consistency to eggs by blending it with cardamom and milk until it becomes a thick paste. The result is pancakes that taste almost exactly like you know them, but this time with a light, tropical flare. Get the recipe here.
The best part of being an adult is that you can have a piece of cake for breakfast whenever you want! This one is sticky, sweet, and uber-moist. It will hold up well for more than a week. Which means that if you make one and pack it up tightly, you're good to go on dessert (and breakfast) for quite awhile. Get the recipe here.
Whether you're hosting a party soon or not, this jackfruit-filled dip is a great one to have around for snacking purposes. Keep celery, carrots, cucumbers, and like on hand for all of your dunking needs. And if you don't think you'll be able to get through it in a week, pop it in the freezer. Get the recipe here.
The secret to what makes this jackfruit fried "chicken" so tender is that it gets soaked in a vegan, buttermilk alternative made with apple cider vinegar and the non-dairy milk of your choosing. Of course, if you're not vegan, feel free to sub in actual buttermilk. The end result will be just a bit more decadent. Get the recipe here.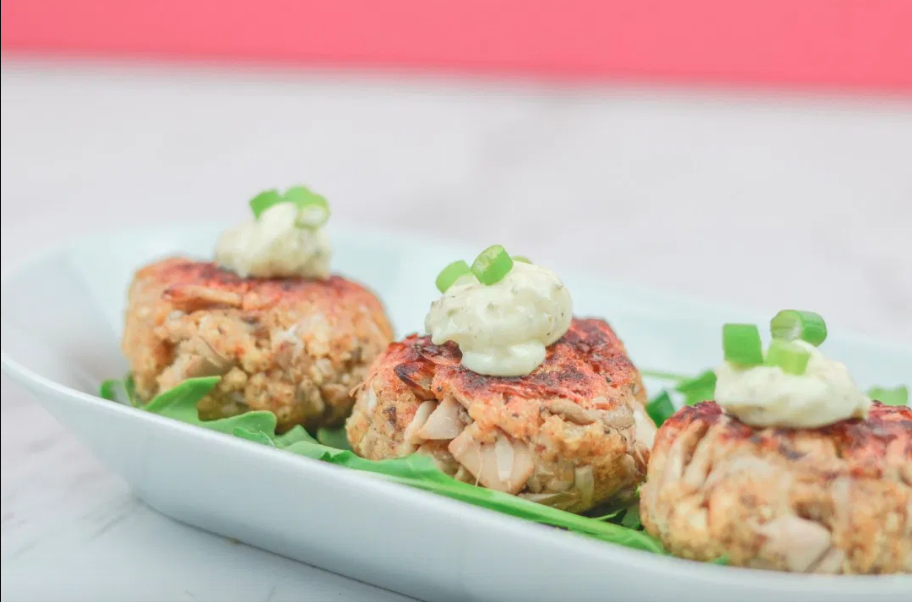 Unlike regular crab cakes, there's no need to worry that this jackfruit version will stick up your office or kitchen (though there's no guarantee on your breath). And you don't have to worry that they'll go bad quickly as shellfish is wont to do. In fact, they'll last for at least a week in your fridge and they don't need to be reheated, ideal for whatever your circumstances may be. Get the recipe here.
Looking for more recipes that don't need to be reheated? These cold lunches are just what you're looking for!
---
We hope you found these tips on how to eat jackfruit helpful! If you want posts like this delivered to your inbox, sign up for our email list here for exclusive cooking tips!