I have no desire to own an Instant Pot anytime soon. Here's why:
My kitchen is tiny and I barely have room for a toaster
I'm kind of a "purist" when it comes to cooking. I prefer to use the basic tools everyone who has a kitchen has available: regular pots, pans and bakeware. This makes my recipes a bit more accessible to a larger audience too.
Confession: If something gets a lot of hype, I'm immediately turned off by it. (Is anyone else like this??)
That being said, I get asked about Instant Pot/pressure cooker recipes daily. So today, I'm sharing recipes and ideas I would make if I had an Instant Pot. I hope these inspire you!
Oh and before we get into it, I chose recipes that can easily be made on the stove or include stovetop instructions, so if you're Instant Pot-less like me, you can still make them!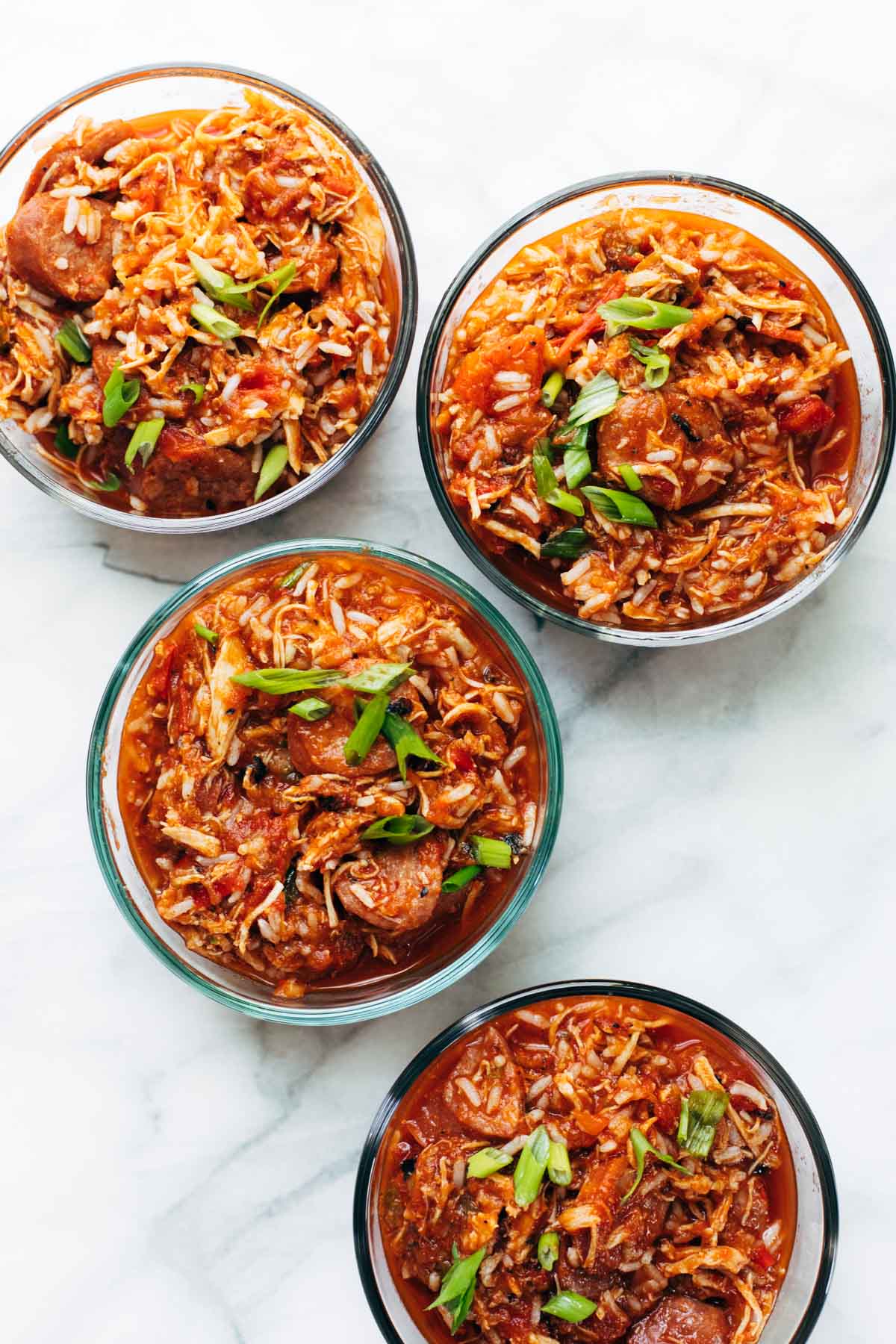 This 10-ingredient recipe looks so easy, satisfying and perfect for meal prep! It's also freezer-friendly (always a win). I think I could definitely recreate this on the stove, but it would probably take more than 8 minutes (which is apparently how long this meal needs in an Instant Pot).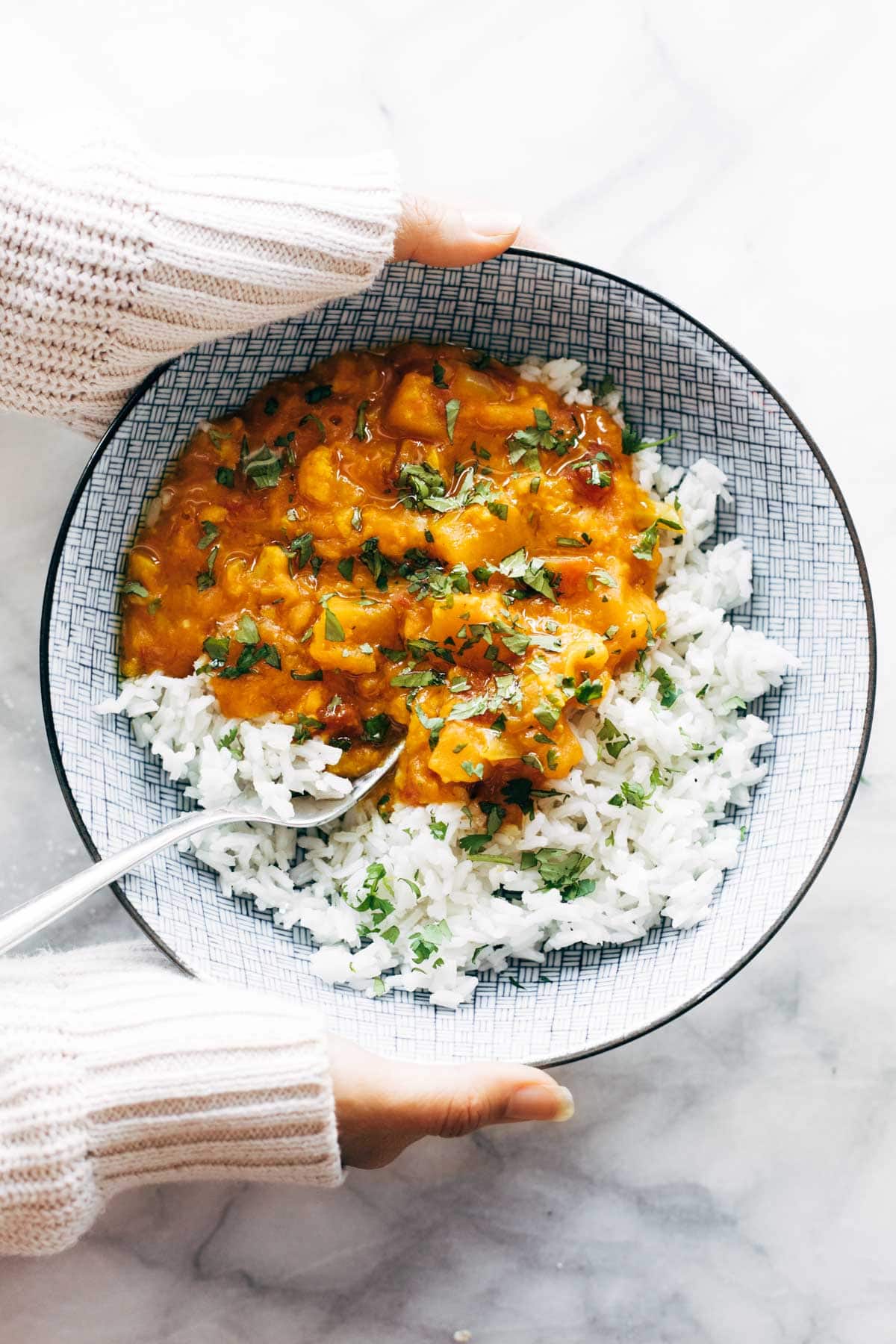 Here's an example of a meal you can 100% make on the stove, but it simply cooks faster (with tons of flavor) in an Instant Pot. Curries are one of my top meal prep-friendly meal templates, and this cauliflower, squash and lentil curry is right up my alley.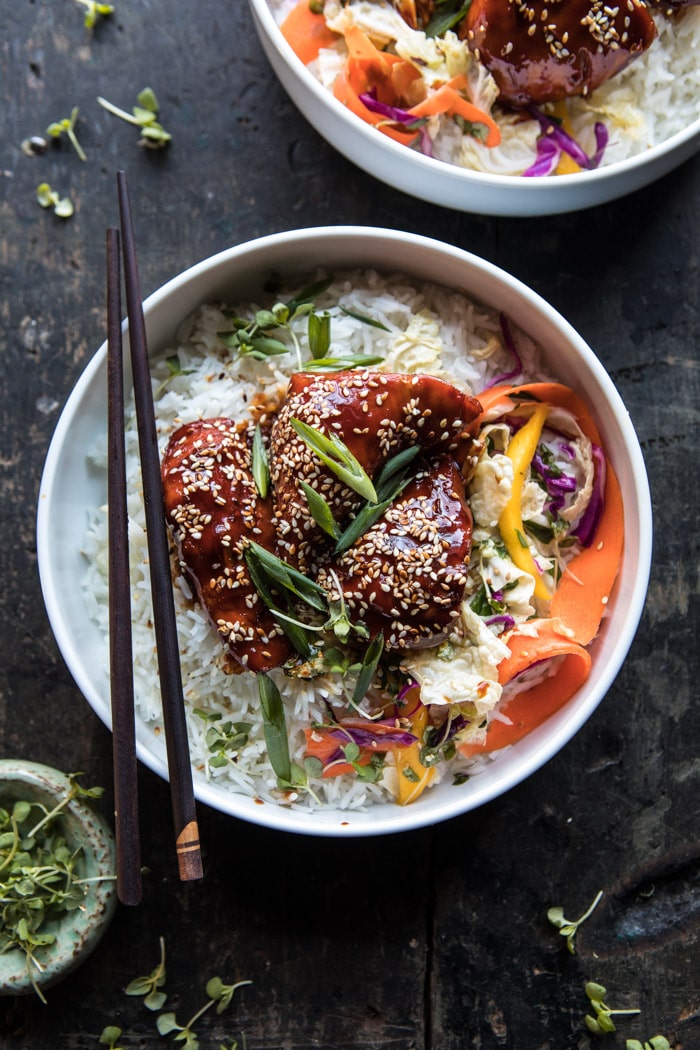 If you've been hanging out online with me for a while, you know I have a soft spot for all kinds of Asian food. This Sticky Korean Chicken looks incredible and it's made with a few simple ingredients (plus lots of yummy toppings like kimchi). If you wanted to make this on the stove, the directions would be really similar, but you'd cook (or at least sear) the chicken first, then add the sauce ingredients to thicken up to avoid essentially boiling the chicken.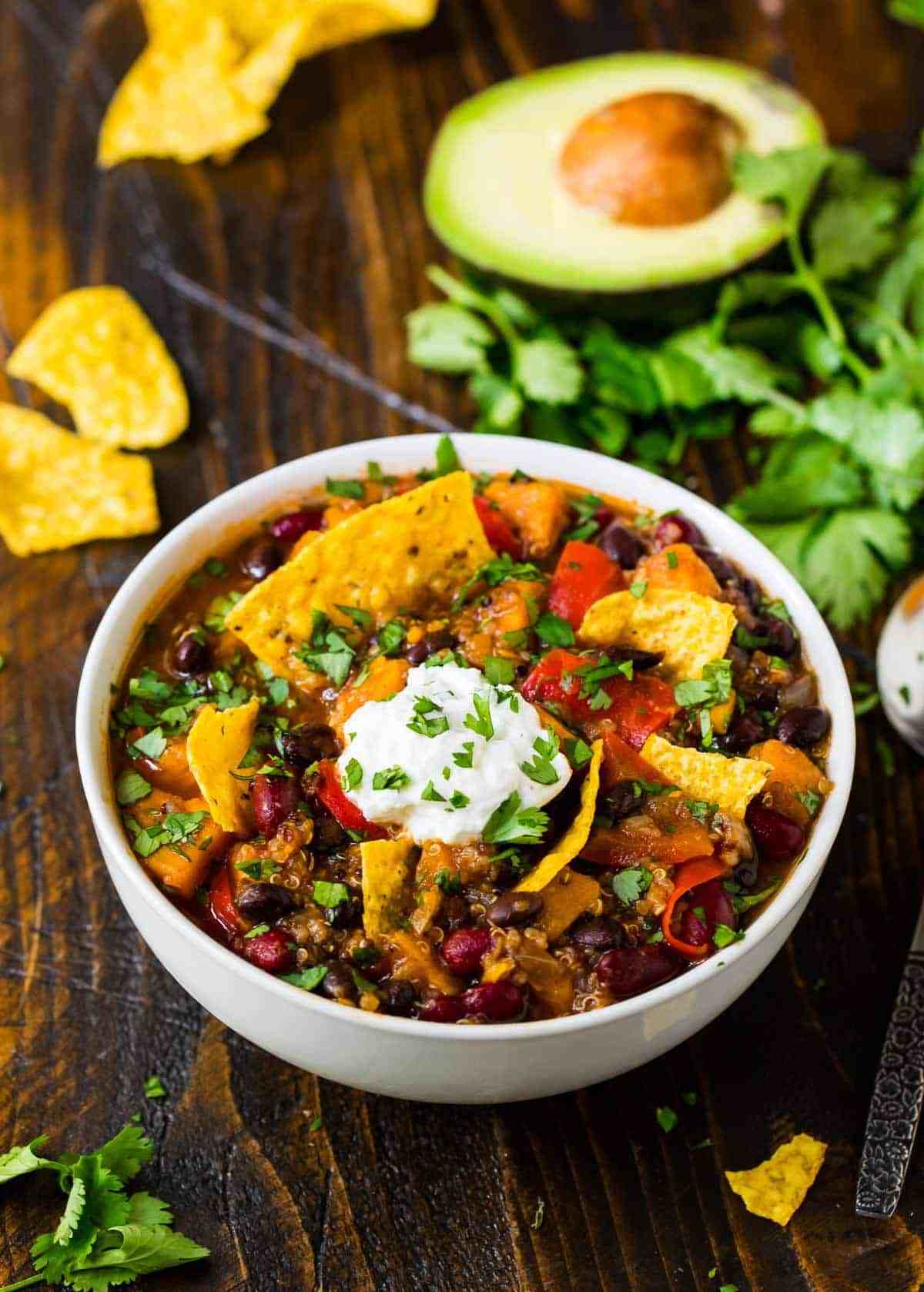 Would this list be complete without a chili recipe? Chili is definitely the first thing that comes to my mind when I think crockpot or Instant Pot. I love the ingredients in this plant-forward chili and it comes together in an Instant Pot in 20 minutes. Damn!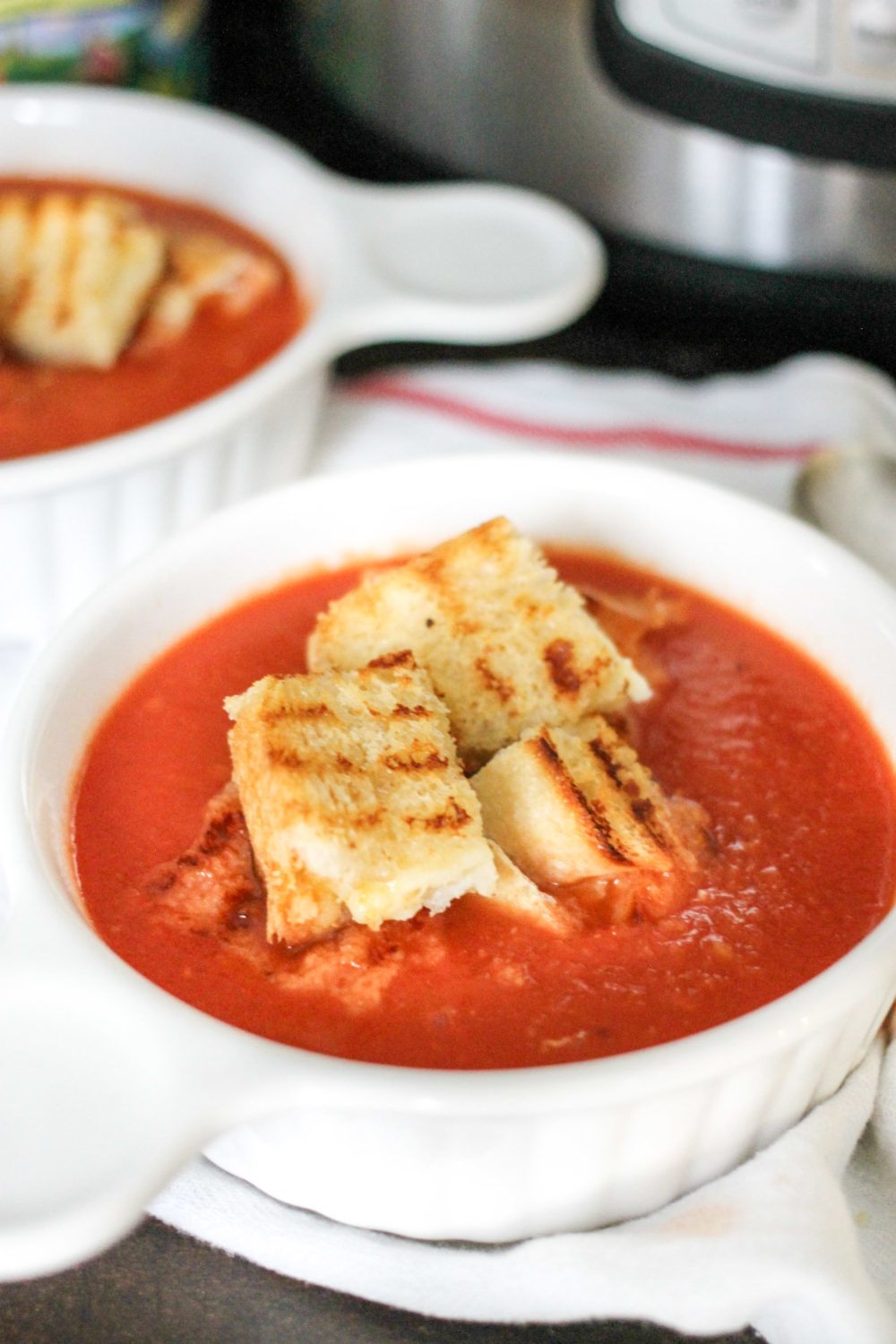 I'm very into this twist on a classic tomato soup! Roasted red peppers are delicious and you really can't go wrong with this tomato and pepper combo. This soup looks so easy to make in an Instant Pot, but also easy to adapt to the stove. Grilled cheese croutons (not made in the IP!) are a comforting and cozy touch.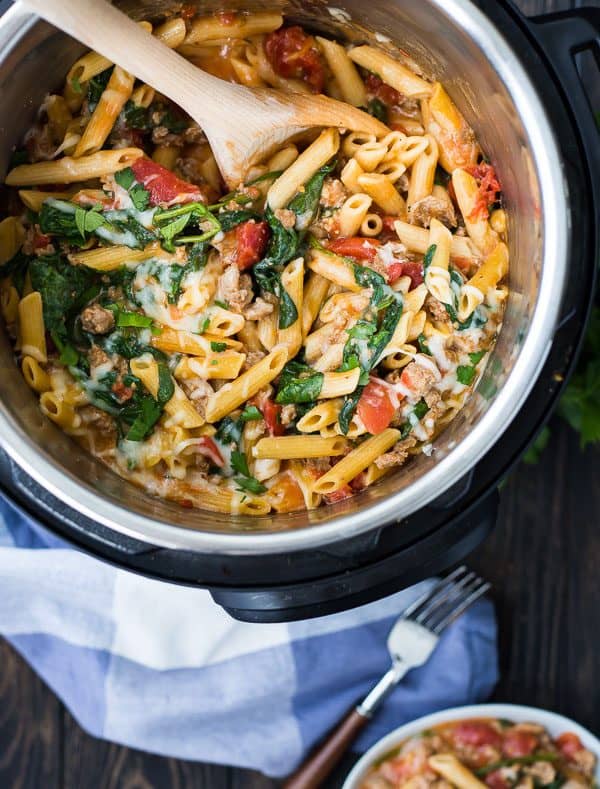 All you need is 11 ingredients, 15 minutes and an Instant Pot to make this simple pasta dish that's great for meal prep. Of course, it can easily be done in one pot on the stove too, but you'd have to get a little crafty. If there's one type of meal prep I could make every week, it would be this.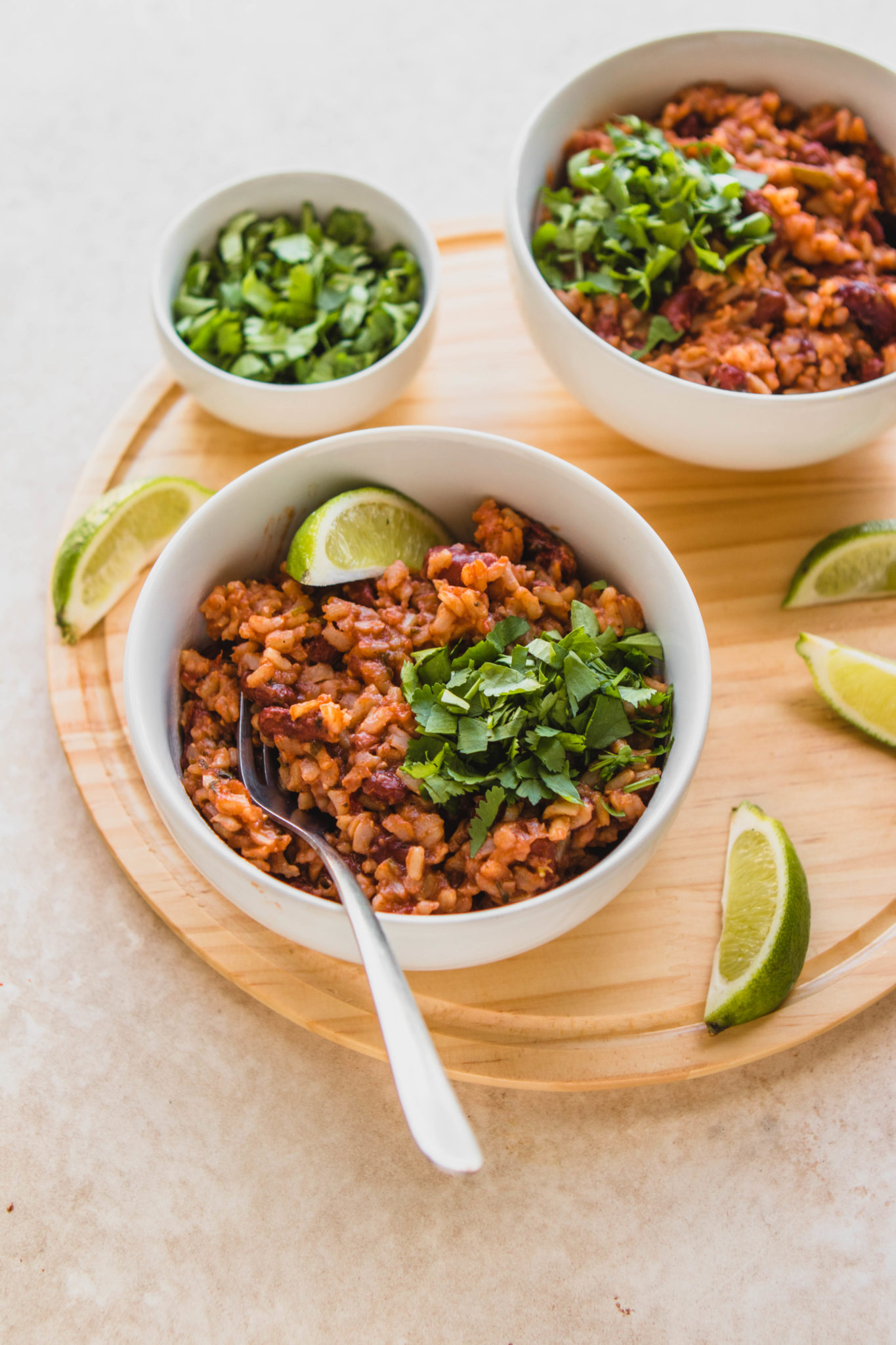 Gotta love a good, easy and cheap vegan meal like this! This rice and beans bowl is great to have on hand throughout the week as a foundation for other ingredients/proteins, it's also great on its own.
Stews are another Instant Pot staple if you ask me! Cooking beef in an IP is an easy and fast way to get that irresistible tender texture, but it can absolutely be done on the stove. This recipe is freezer friendly and perfect for the upcoming fall/winter season.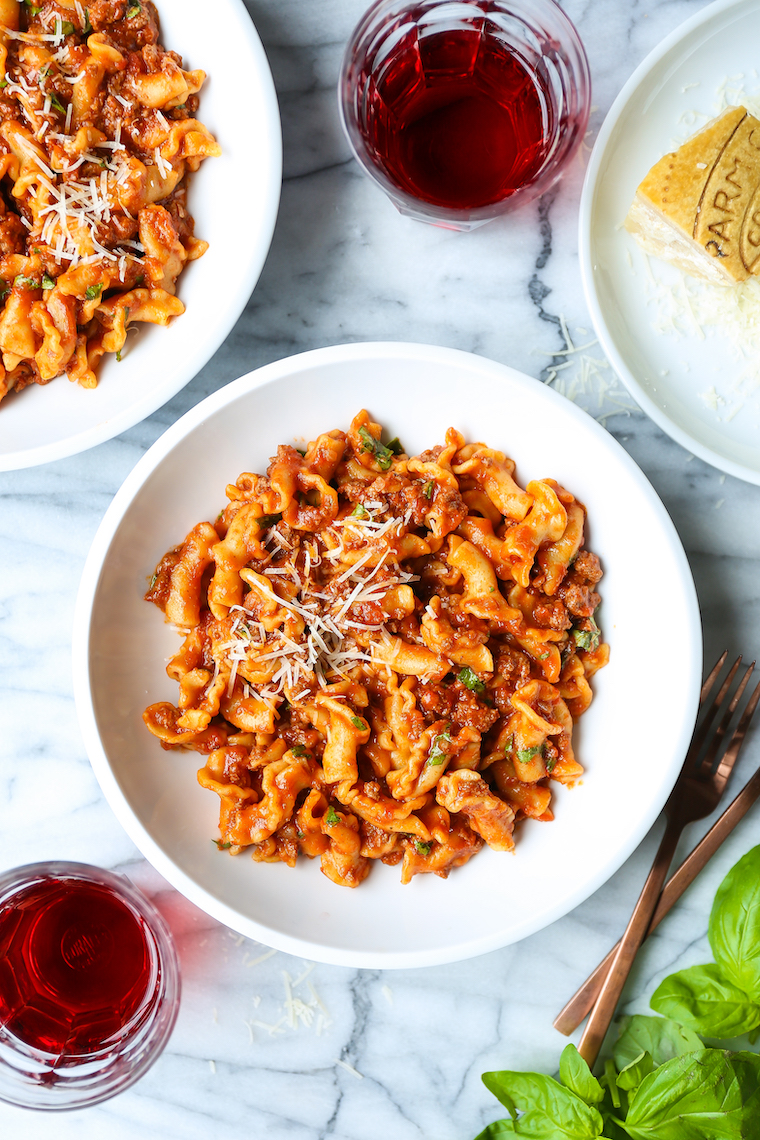 I have a similar recipe to this in the WWL Program (that uses simpler ingredients) but I love that you can make this delicious ground beef pasta in under 15 minutes in the Instant Pot. If you haven't meal prepped pasta yet, this is a great type of meal to start with.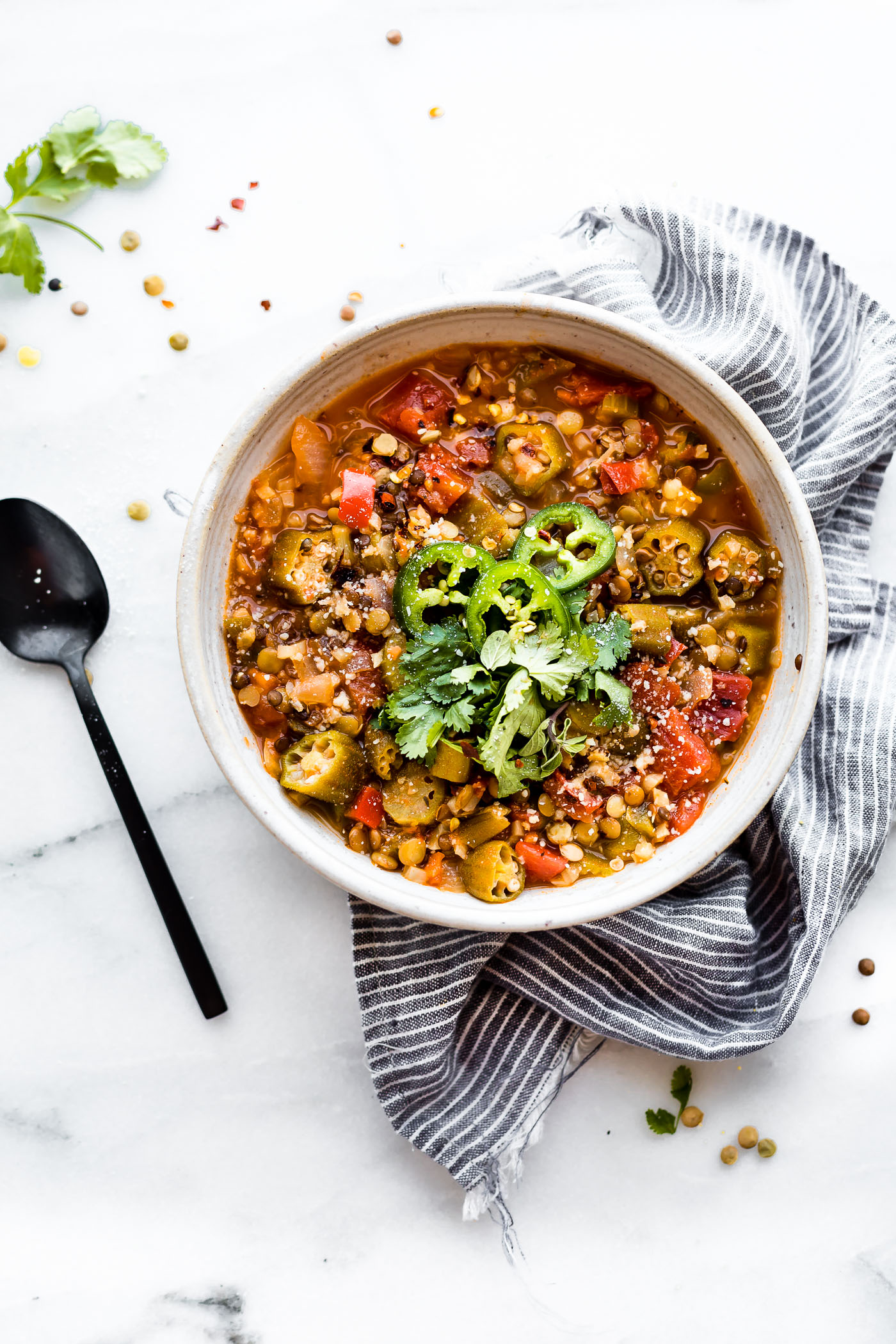 I've never made gumbo before, but this lentil gumbo looks easy and delicious. This recipe includes stovetop instructions too, and that method looks just as easy!
Which one of these looks best to you? Do you have an Instant Pot or no? Leave a comment!  And if you found this post helpful, go ahead and save it for next time!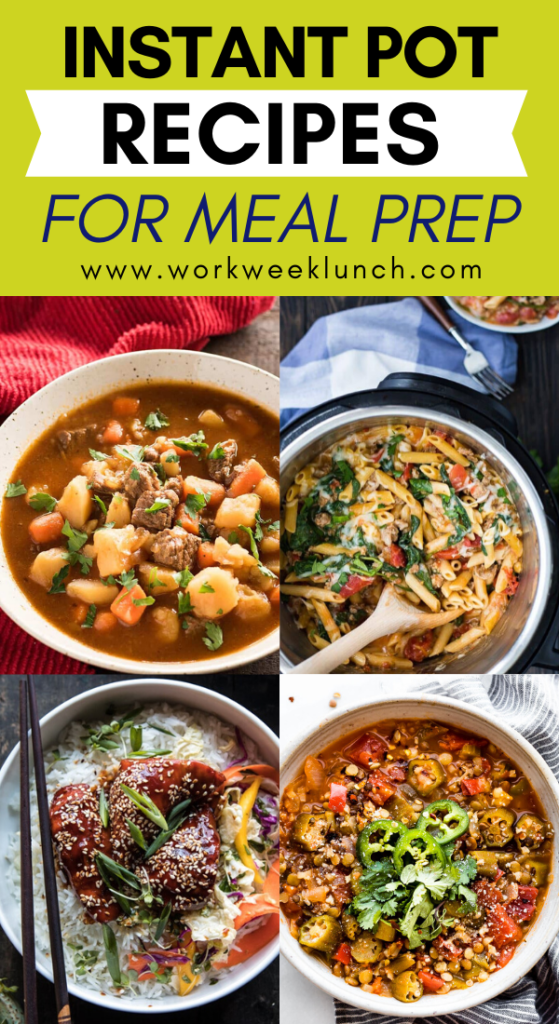 The great thing about IP recipes is they can pretty much all work for meal prep and many of these are freezer-friendly. Of course, the IP makes cooking go by a lot faster too.
Again, all of these meals can be made on the stove, but if you're interested in an Instant Pot, here's the size I'd recommend. Whether you have an IP or not, I hope these recipes inspire you to meal prep this week/weekend!
If you want tested meal prep recipes you can make with all the basic equipment, check out the WWL Program. For $7.99/mo, you can access all of my meal prep recipes, meal plans, pre-made grocery lists and more.