It's easy to see Instagram stories and Tiktoks about hot new kitchen tools and immediately run to Amazon to fill up your cart. But at the end of the day, are they worth it? Of course it depends on what you like to cook, but the short answer is usually no.
That's why we've compiled this list of kitchen tools and gadgets that ARE worth it and practically pay for themselves. If you're new to cooking, our minimalist kitchen essentials list would be a great place to start before diving into these other products. Some of these items may have a higher price point, but the point is you will use them constantly.
Make sure to tell us in the comments what your favorite kitchen gadget/ appliance is!
Kitchen tools that are worth it: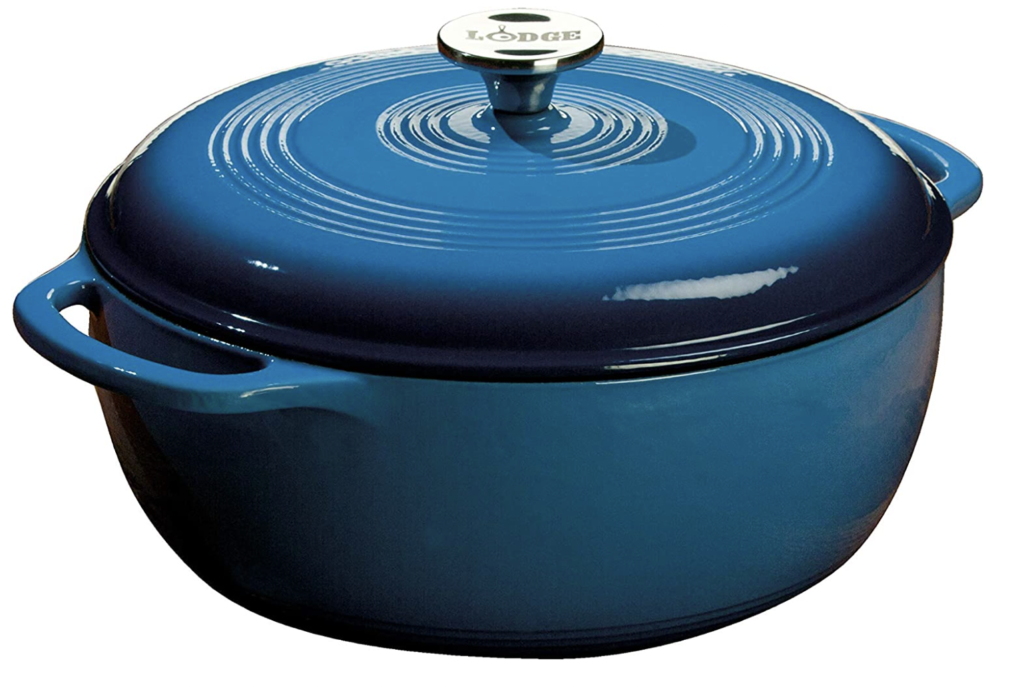 This Lodge dutch oven gets the job done just as well as Le Creuset, and it's much cheaper. I use mine for the majority of my stovetop cooking, plus it's gorgeous!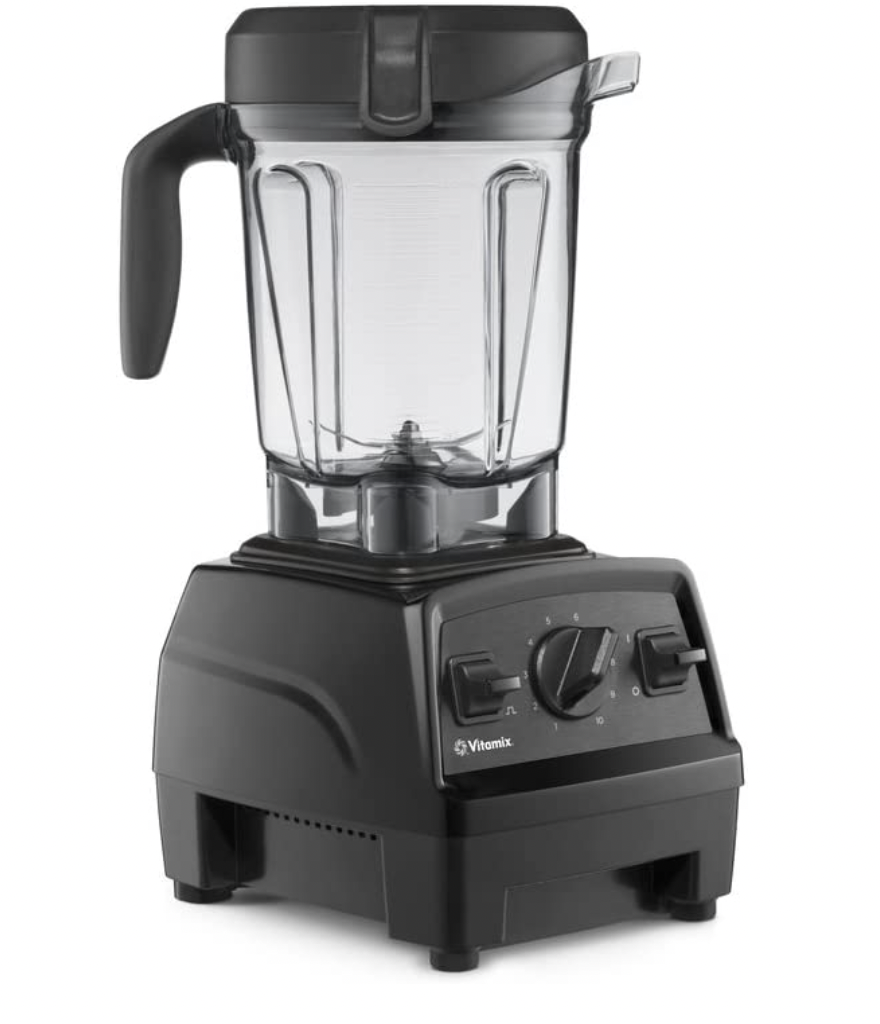 A Vitamix is definitely on the pricier side, but if you're like me and make a smoothie almost every day, it is absolutely worth it! You could also opt for a Ninja or any other quality blender. Keep in mind you can always use a good blender in place of a food processor, just make sure to get one with a steam valve.
We've all heard it before "you would be able to save more money if you just made your coffee at home!". While I don't believe all money problems can be solved with a coffee maker, it is one of those kitchen tools that 100% pays for itself. Feel free to grab some flavored creamer or an electric milk frother to take your homemade coffee to the next level.
These electric kettles come in handy way more than you may think! Stop putting your mugs in the microwave and burning your fingers when making tea. Plus, you can use it whenever you need hot/ boiling water. And if you're looking for a fancier option, this Fellow kettle is fantastic.
A good quality chef knife will outlast dozens of poorly made ones. It is probably the most important tool to have in your kitchen, no matter what level of home cook you are! This one from Nakano has been my favorite for years, and you can get 30% off with the code "WORKWEEK.LUNCH" at checkout.
You don't have to save waffles for the weekends! My favorite thing to do is make a big batch, freeze them, and enjoy them all week long. In my opinion, there is no better way to start the day. This All-clad waffle maker is worth it if you LOVE waffles like I do, but this Dash mini is also fantastic for everyday use.
The jury was out on the air fryer for a while, but I can say with confidence now, I love it! It is a fantastic way to do hands-off cooking and get great results every time. Salmon, crispy veggies, tofu, chicken, and pizza are just some of my favorite things to cook in the air fryer. If you have a small space, you can get a smaller version, which is definitely worth it at the low price. Keep in mind you can do everything in your oven that you can in an air fryer, however it is definitely more hands-off and less cleanup.
Smaller kitchen tools that make a big difference:
These reusable bags are ideal for everyday use and are even dishwasher-friendly. Store your snacks, washed fruit, pre-cut veggies, sandwiches/ wraps, and anything else you would typically throw in a Ziploc. They are great quality and good for the environment!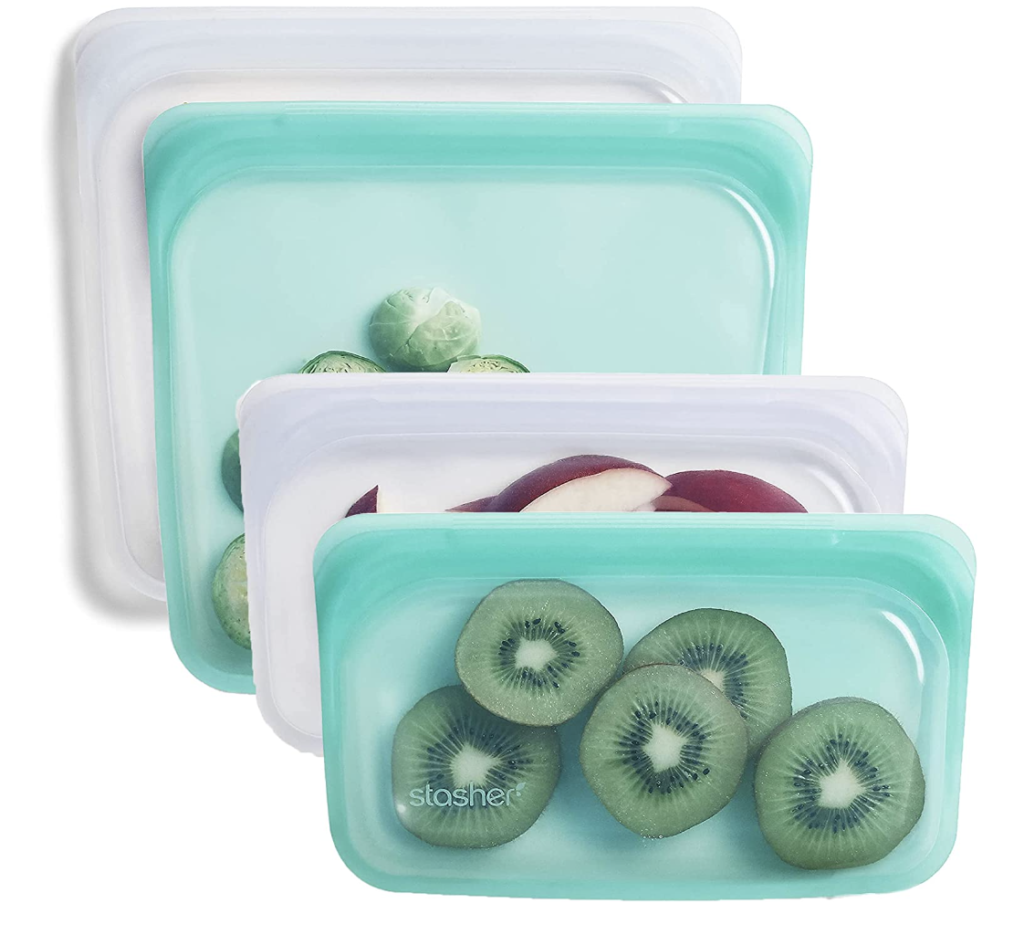 One of the best ways to take your recipes to the next level is by adding citrus! Make things easier on yourself and get the most out of your produce by using a good citrus juicer. Gone are the days when your hands will be smelling of lemon!
If you don't have a meat thermometer already, order this one right now. You will never have to cut into your chicken or steak again to see if it's cooked through! This is without a doubt one of the most important tools to have in your kitchen.
Stop fumbling around trying to get one spoon off the ring while halfway through a recipe! These magnetic measuring spoons nest together perfectly and easily come apart for hassle-free use. Plus, they have a narrow side to make sure they always fit into your jars.
Speaking of magnets, this magnetic knife bar makes organizing your kitchen a breeze. This way, you'll have all your knives in one place, ready to use, and not cluttering up your drawers. Plus, it looks pretty cool too.
Making your own salad dressing at home just got a lot easier with this OXO salad dressing shaker! It has measuring lines on the side to easily follow proportions and you can store it in your fridge! You'll save so much money with this kitchen tool vs buying premade dressing at the store.
This one may seem a little random, but if you love bagels do yourself a favor and get this asap. You'll use it more than you think, and no more slicing your fingers!
This will keep your pantry and cabinets super clean and organized. Use it for oils, spices, baking supplies, etc. Being able to see everything you have makes a huge difference so you don't accidentally double up on ingredients or forget what you have.
If you have a dimly lit kitchen or awkwardly placed lighting fixtures, these under-counter lighting strips are going to be your new best friends! Not only will you be able to see what you're doing better, but the pictures of your meals will also look 10x better.
What's your favorite kitchen tool you can't live without? Let us know in the comments!