There's no doubt that shopping for seasonal produce can be tricky.
As something that's often touted by world-class chefs and tastemakers alike, it can seem both costly and time-consuming to incorporate into your life. But actually the opposite is true. When a fruit or vegetable is in season, that means that it's both abundantly available and at its highest flavor potential—basically, cheap and delicious.
To be clear, you can find most produce all year long, but that doesn't mean what you're seeing at the supermarket is necessarily in season.
The watermelon you're buying during the winter has probably been shipped from a warmer climate thousands of miles away (probably not even in the country!). Not only is that a process that has negative consequences on the world as a whole, but it also has an effect on the quality of the product that ends up on your plate—as produce has way more time to deteriorate during a long journey—and the price of your food. All those international taxes really add up!
When you shop seasonal produce, though, you can rest assured that what you're eating is coming from somewhere nearby, way tastier than what you'd get out of season, and cheaper to boot. Think about the tomatoes you eat during the summer versus the ones you eat during the winter—there's just no comparison!
The best place to stock up on seasonal produce at any time of the year is always going to be at your local farmers market, where you can get to know your nearby producers and find out when they're harvesting so you can get first pick. Whatever you buy there is also far less likely to be wrapped in plastic than what you might get at the supermarket. Just be sure to bring your own bags (and boxes, for the more delicate items like berries and tomatoes).
If you don't live anywhere near a farmers market and don't feel like making a pilgrimage just to eat, you can also find seasonal produce at your local supermarket as long as you know what to look for.
In season products aren't always clearly marked at general grocery stores (though they often are at health food stores like Whole Foods Market and Trader Joe's), but if you know what to look for and when to look for it you'll be good to go.
Below, we've rounded up the produce you should keep an eye out for season by season in North America, so you don't have to do the research yourself. We've also included some tips that will help you make your haul last well beyond the season and save you even more money in the long run. From stocking up on berries in summer to make tons of jars of homemade jam, to freezing winter greens to enjoy whenever, they'll help you make the most of fruits and veggies at their best.
Note that this guide is for North America and may vary if you live other countries!
Winter Seasonal Produce
Fruit:
Citrus (grapefruit, oranges, mandarins, etc.)
Kiwi
Vegetables:
Brussels sprouts
Kale
Cabbage
Turnips
Parsnips
Radicchio
Chard
How to Make the Most of Your Haul
Turn citrus into jam, dry into wheels, or preserve with lots of salt for later use.
This guide from The House and Homestead will show you that there are tons of ways to continue eating citrus even when it's no longer in season.
Ideas include candying citrus peels for both sweet treats and gorgeous dessert decorations, whipping up a bunch of jars of tangy jam, and infusing it's fresh flavor into extracts and oils.
If you're looking for a simpler way to make your citrus last, simply chop it up and pack into a jar with lots of salt, then put it in the fridge to sit until it's fully preserved and ready to use in both sweet and savory dishes alike.
Freeze kiwi for future smoothies.
Yes, you can technically find kiwi fruit any time of the year but it's only actually in season in the US during winter, which is why you may have noticed that it's also cheaper around the same time. Stock up on it while it's discounted and freeze it for later using this guide from Can You Freeze This?
How To Freeze Fresh Produce Properly (Daily Live #5)
Turn your Brussels sprouts, cabbage, and radicchio into sauerkraut.
All three of these veggies are part of the same family known as Brassicaceae (broccoli, cauliflower, and kale are also members of this group).
They're bitter when raw but become acidic and full of healthy bacteria when preserved with lots of salt. You may be used to the garden-variety sauerkraut, but you can easily crank it up a notch and make your Brussels sprouts and radicchio last beyond their season by swapping them in for the common cabbage that's typically used.
This recipe from Pinch and Swirl is a great basic guide to making sauerkraut with just about any leafy green.
Pickle your turnips and parsnips.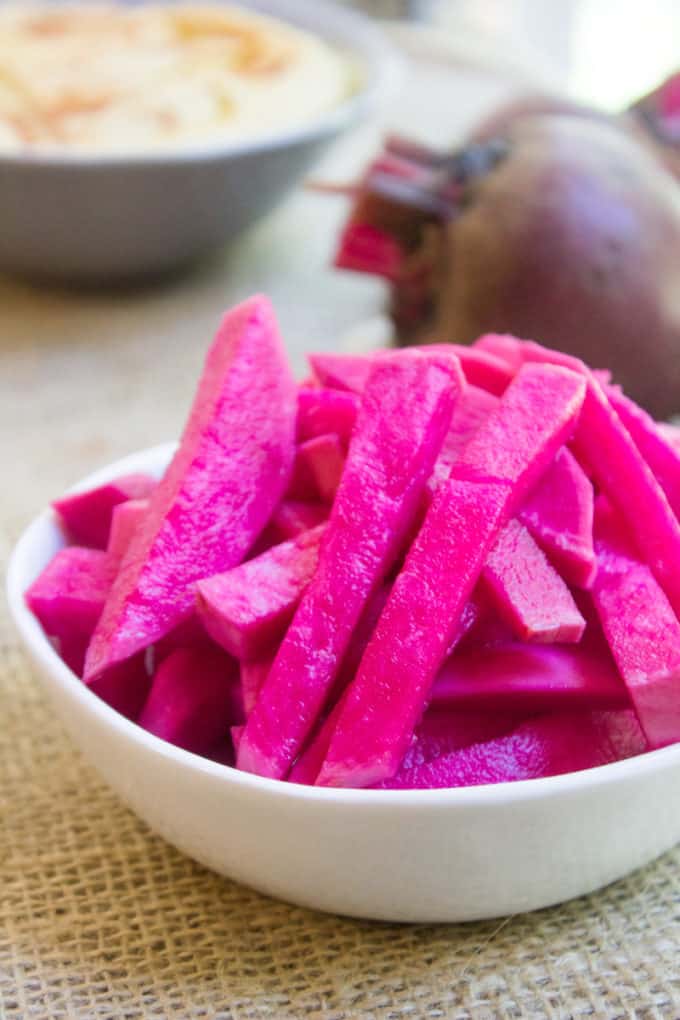 The nice thing about turnips and parsnips is that they'll last a long time if stored in a cool, dark place. But pickling them is a super simple way to make their shelf-life even longer. These bright pink pickled turnips from Dinner Then Dessert are crunchy, sour, and oh-so-satisfying—not to mention, super easy to make!
Spring Produce
Fruit:
Vegetables:
Artichokes
Peas
Asparagus
Leeks
Arugula
Radishes
How to Make the Most of Your Haul
Freeze (or dry) your strawberries to use later.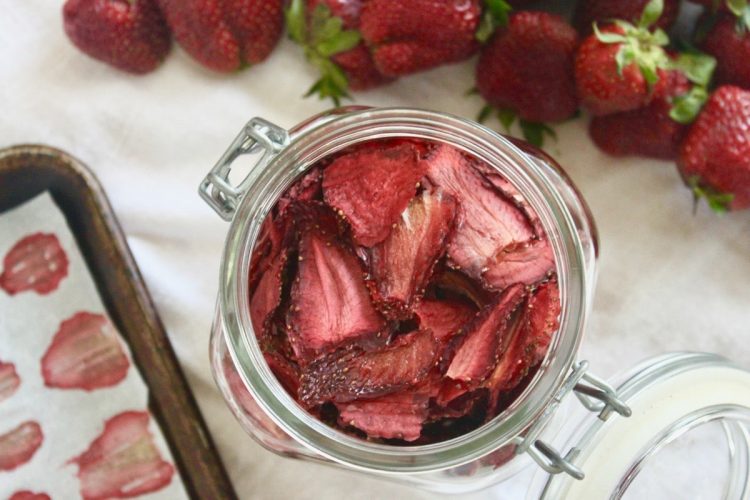 Freezing just about any fruit is actually an incredibly simple process, and a great way to cut your produce bill in half for the next year. If you're not sure how to do it, this basic guide from Pretty Bird Kitchen will tell you what you need to know, no matter what you're freezing.
But if your freezer is already packed to the brim with seasonal produce, consider drying what you have instead. These oven-dried strawberries from Feed Them Wisely are super easy to make (no dehydrator necessary) and are great both for snacking and cooking with.
Turn rhubarb into syrup for everything from cocktails to pancakes.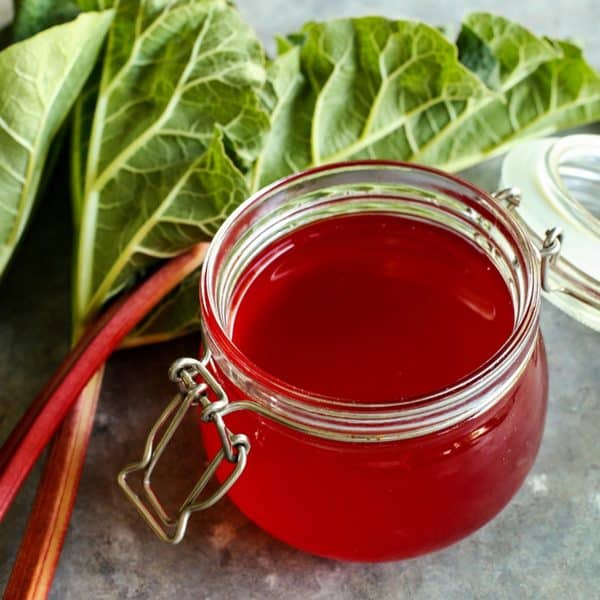 I don't know about you but during spring I always walk away from the farmers market with more rhubarb than I know what to do with. Instead baking it all into pie (or worse, just letting it go bad) reserve a few stalks to make this rhubarb syrup from A Farm Girl Dabbles.
Marinate artichoke hearts.
Artichokes aren't for everyone but for those who love them, it's impossible to ever have enough. Use what you can't eat all at once to make these flavor-packed, marinated artichoke hearts from Cook the Story. They're great for cooking with or simply eating straight from the jar.
Freeze peas, leeks, and arugula for later use.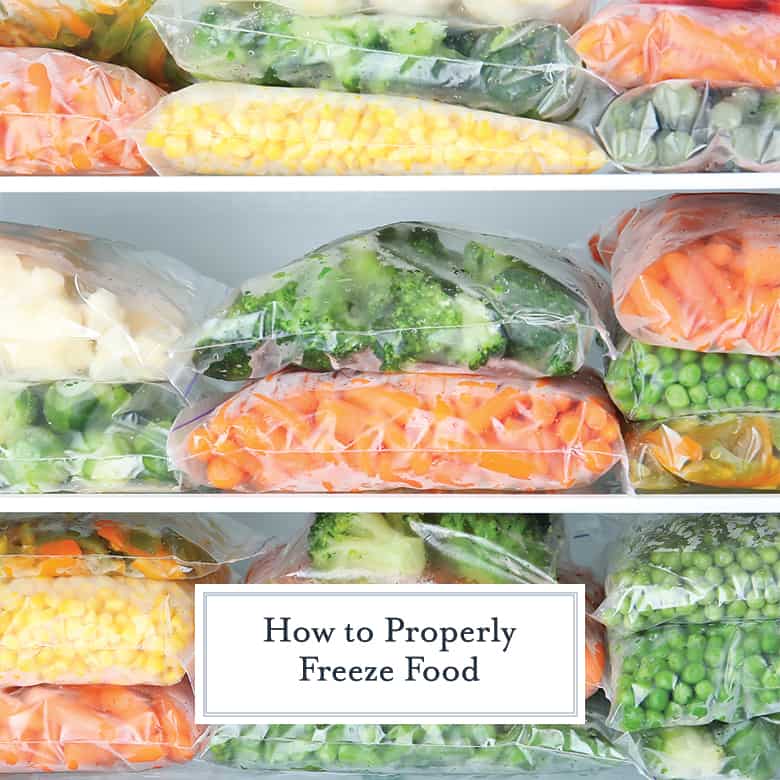 Just as it's easy to freeze just about any fruit it's also easy to do the same with just about any vegetable. The major difference is that it's essential to blanch veggies in hot water for a couple of minutes before freezing them, as this helps them retain both their color and texture even at freezing temperatures. Use this guide from Savory Experiments to ensure that nothing goes wrong, whatever veg you're trying to freeze.
Pickle radishes.
Radishes don't have a lot of flavor on their own but their porous, watery nature makes them ideal for pickling. We recommend making several jars of these spicy, pickled radishes from A Couple Cooks because once you start eating them, you just aren't going to want to stop.
Summer Seasonal Produce
Fruit:
Mangoes
Blackberries, blueberries, and raspberries
Stone fruit (peaches, apricots, plums, nectarines, and cherries)
Cantaloupe
Watermelon
Honeydew
Vegetables:
Tomatoes
Peppers
Cucumbers
Corn
Eggplant
Zucchini
Green beans
How to Make the Most of Your Haul
When you're not eating berries and stone fruit fresh, turn them into jam.
Making jam or jelly can definitely seem intimidating, but this 20-minute recipe from Foodie Crush proves that it doesn't have to be. Use this guide to turn your surplus of juicy summer fruits into enough preserves to last you until next season.
Turn melon into popsicles.
A quick blend and freeze is all it really takes to turn any kind of melon into refreshing, juicy popsicles. This recipe from Little Kitchen Big World uses both watermelon and cantaloupe, but you can just as easily use one type of melon (or three!) if you prefer.
Make homemade sun-dried tomatoes. (Or a bunch of marinara sauce!)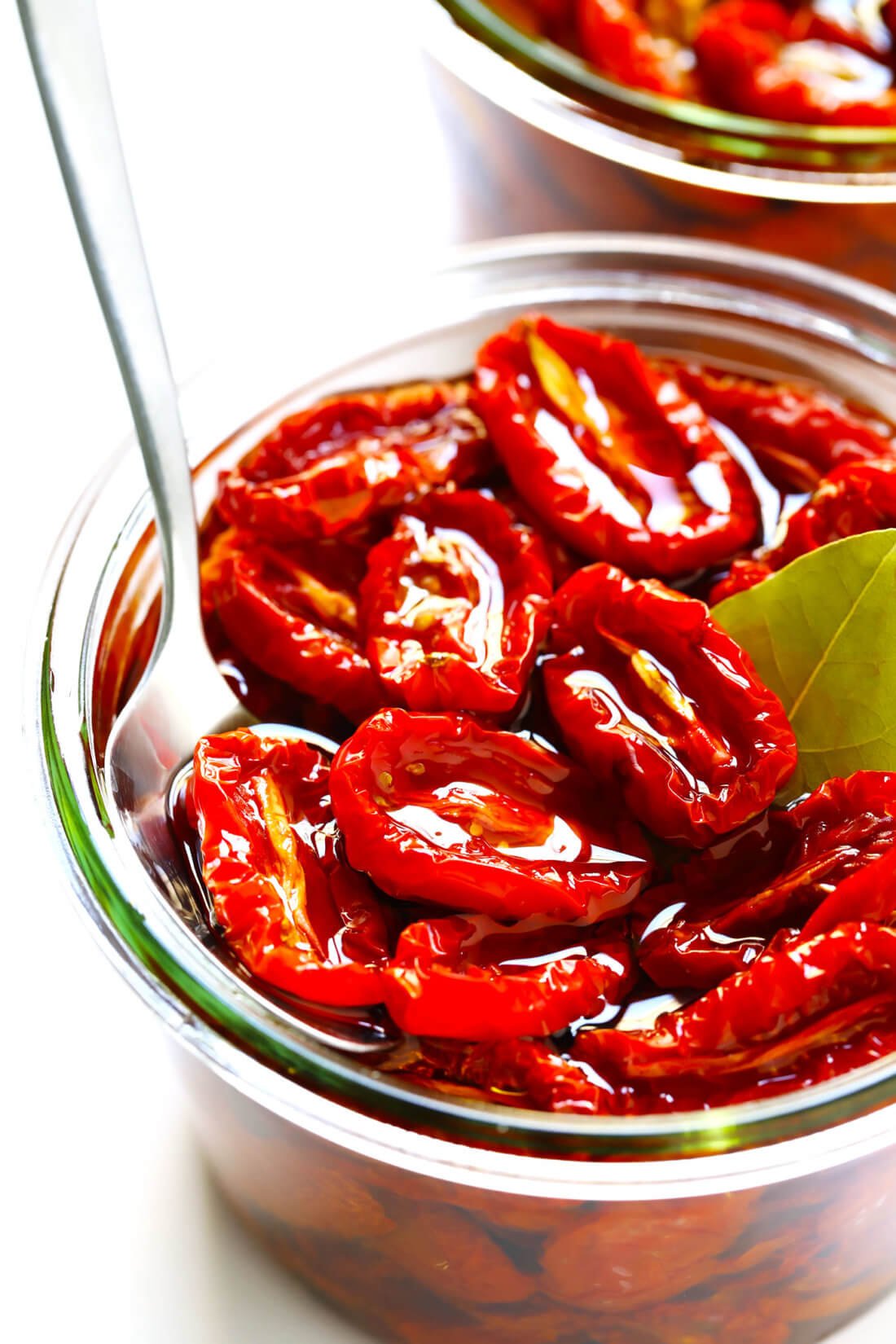 If you live in a place that doesn't get a lot of sun, don't fret! You can actually make these "sun-dried" tomatoes from Gimme Some Oven right in your oven. As tomatoes dry their flavor becomes more concentrated, which is why it's best to make these bad boys during the summer when tomatoes are more flavorful than any other time of the year. Alternatively you can whip up a big batch of your favorite marinara sauce and use these canning techniques from The Spruce Eats to ensure that it's safe to eat for months to come.
Turn peppers into hot sauce.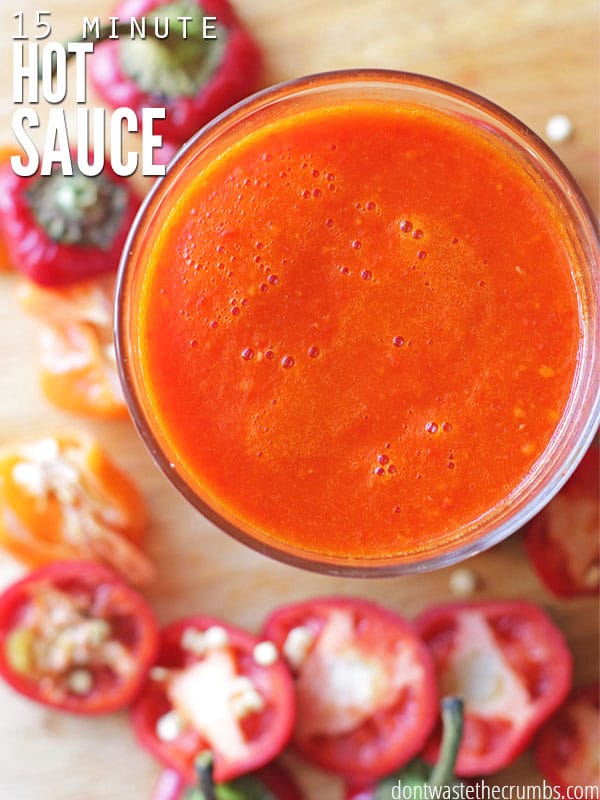 What better way to use up the surplus of peppers at the farmers market than in a fiery, homemade hot sauce? This recipe from Don't Waste the Crumbs simplifies the process into one that only takes 15-minutes from start to finish. Make a few jars and odds are you won't need to buy store-bought hot sauce for quite some time.
Dry eggplant and zucchini for quick and easy veggie chips.
These two summertime veggies are the perfect candidates for making craveable veggie chips. Use this recipe from Table for Two to turn either eggplant or zucchini into the perfect midday snack. Then store them in an airtight container so they'll last as long as possible.
Pickle cucumbers and green beans.
Pickling cucumbers is a no-brainer but have you ever considered doing the same with your summer green beans? If no, this recipe from Honey Bunch Hunts is begging you to reconsider. In general, pickling is a great option for extending the shelf life of produce that's only available seasonally. Whether it be corn, radishes, or something else. However, you will want to avoid pickling anything that has a high water content (like tomatoes or eggplant) as they'll likely become soggy over time.
Fall Produce
Fruit:
Apples
Pears
Pomegranates
Persimmons
Grapes
Cranberries
Figs
Quince
Vegetables:
Carrots
Cauliflower
Broccoli
Squash (butternut, acorn, pumpkins)
Mushrooms
Potatoes
Fennel
How to Make the Most of Your Haul
Make butter, jam, and sauce with your apples, pears, and quince.
If you've ever been apple picking you likely know just how hard it can be to make the most of your haul before it starts to go bad. When you notice your fruit starting to turn, whether it be pears, quince, or apples, chop it all up, throw it in a pot and turn it into jam, sauce, or butter. This recipe from Baking A Moment breaks down the basics to making apple butter which you can also use as a guideline to making butter with pears or quince.
Turn persimmons into chutney.
Freeze pomegranate seeds.
Fresh pomegranates are a pain in the butt to clean and de-seed. However, they'll give you way more seeds than you get in those store-bought bags in the freezer section. And if you're a big pom head (hello!) then freezing the seeds yourself might be just the route for you. This guide from Can You Freeze This will tell you everything you need to know to feel your icebox with the red, juicy fruit.
Dry seasonal mushrooms and then use them to infuse salt.
During the fall there are so many exciting and eccentric mushrooms available at the farmers market, from porcini to morels. Mushrooms won't last long fresh and they don't hold up well in the freezer. This is because they're so packed with moisture, so your best option is to dry them instead. Once you do, you can either store what you have in an airtight container to use in soups, pastas, and many other dishes. Simply soaking them in warm water for a few minutes will restore them to almost their original texture. Or, grind them up and use them to make this infused salt recipe from A Fork's Tale.
Need more money-saving tips? These meals cost less than $2 per serving to make!
We hope this seasonal produce shopping guide was helpful! With this in hand, you're one step closer to enjoying the most flavorful ingredients each season while also saving money.
Through the process of meal prepping and planning, the WWL Meal Prep Program helps all members become better cooks.  Learn more about starting a free trial here!