At Workweek Lunch, we get a lot of requests for no-reheat meals. We understand that when you're on the go without microwave access, it's essential that your food is just as tasty cold or room temperature as it would be hot. Beyond the right recipes, you also need the right meal plan-ready lunch box to keep your food fresh. Fortunately, there are so many great lunch boxes out there that can keep your food cold while being portable, affordable, and stylish. 
Check out our list below for our best lunch boxes, whether you need a bag for work, school, travel, or camping. 
If your top priority is keeping your food cold for longer, this is the lunch bag for you. You freeze the bag overnight, then pack your lunch the next morning. I would have loved this when I was still working in an office and fridge space was limited.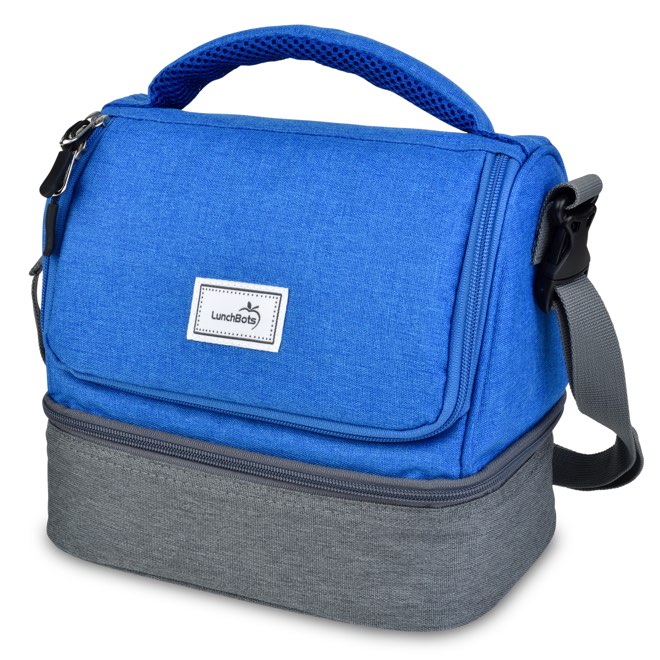 This one is for the bento lovers. It features two zippered sections: one on the bottom to fit a flat container, and the top where you can put a drink, thermos, or other snacks. You can also use this lunch box with the short handle or an adjusted shoulder strap.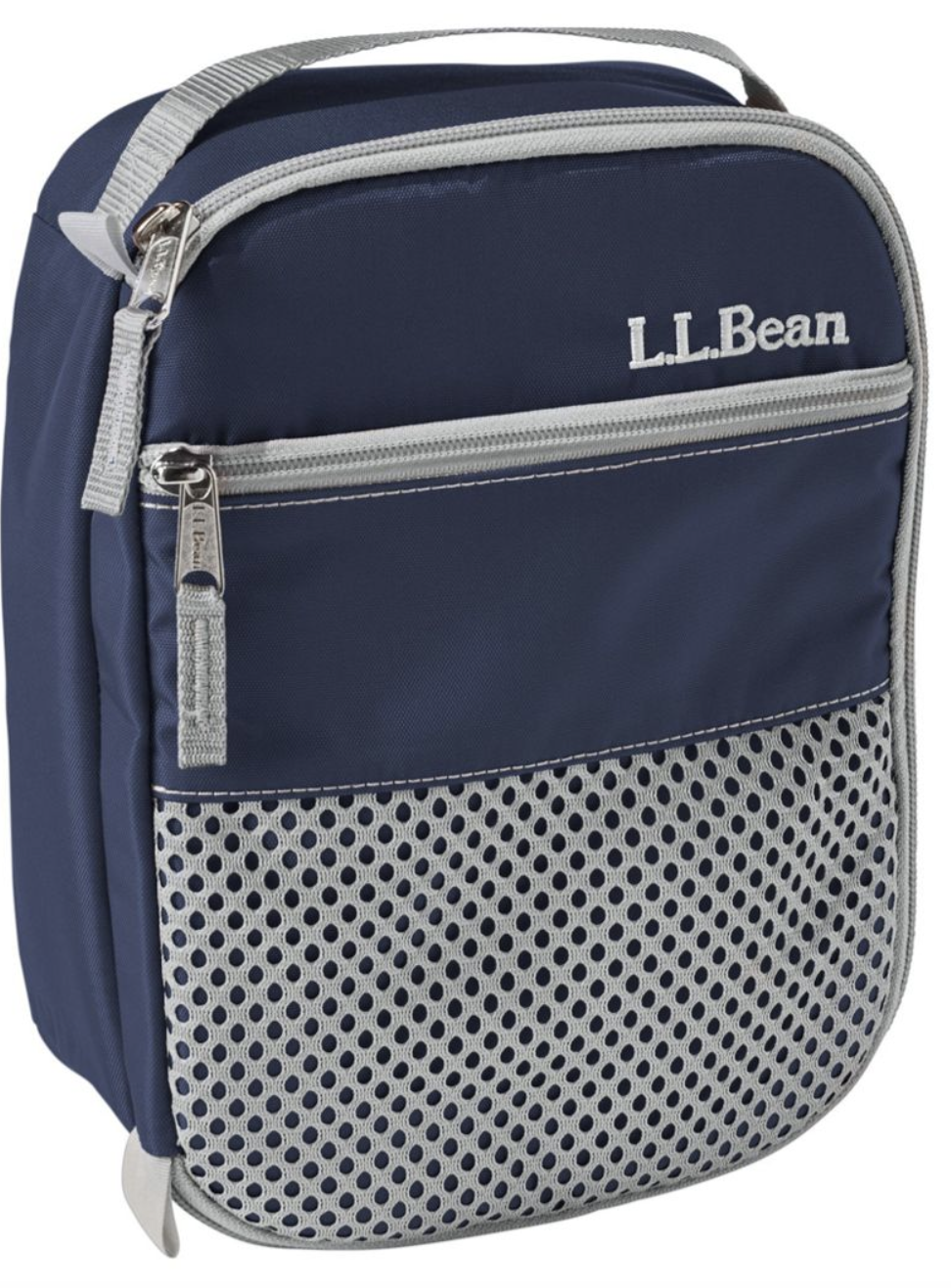 This is a solid lunch box for office workers and students. It's small enough to slip inside a backpack, but spacious enough for your lunch and snacks — perfect if you're fighting for fridge space. It also comes in a bunch of different colors and patterns so you can find one that's perfect for your style.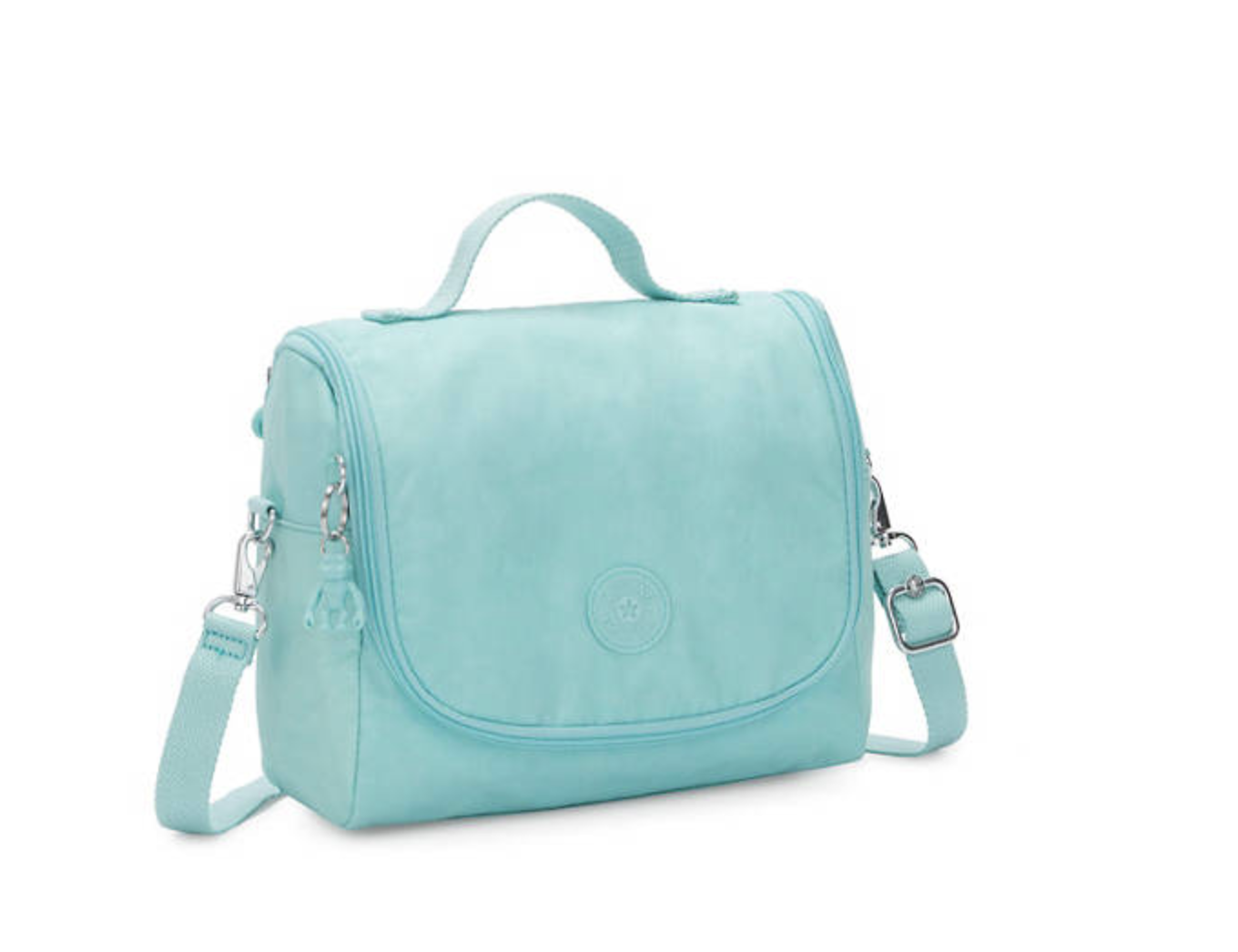 This bag is a great option if you're looking for something that doesn't look like others lunch boxes. It features an across the body strap, making it a great option if you're commuting or hiking (picnic time anyone?). It's a bit pricier than the others on this list, but according to the reviews, it lasts for years. 
I love that this set is so affordable while still being durable. It conveniently comes with both a small and large option, so you can choose based on what you want to pack. I think this would be super convenient for a road trip — one for the front seat and one for the back!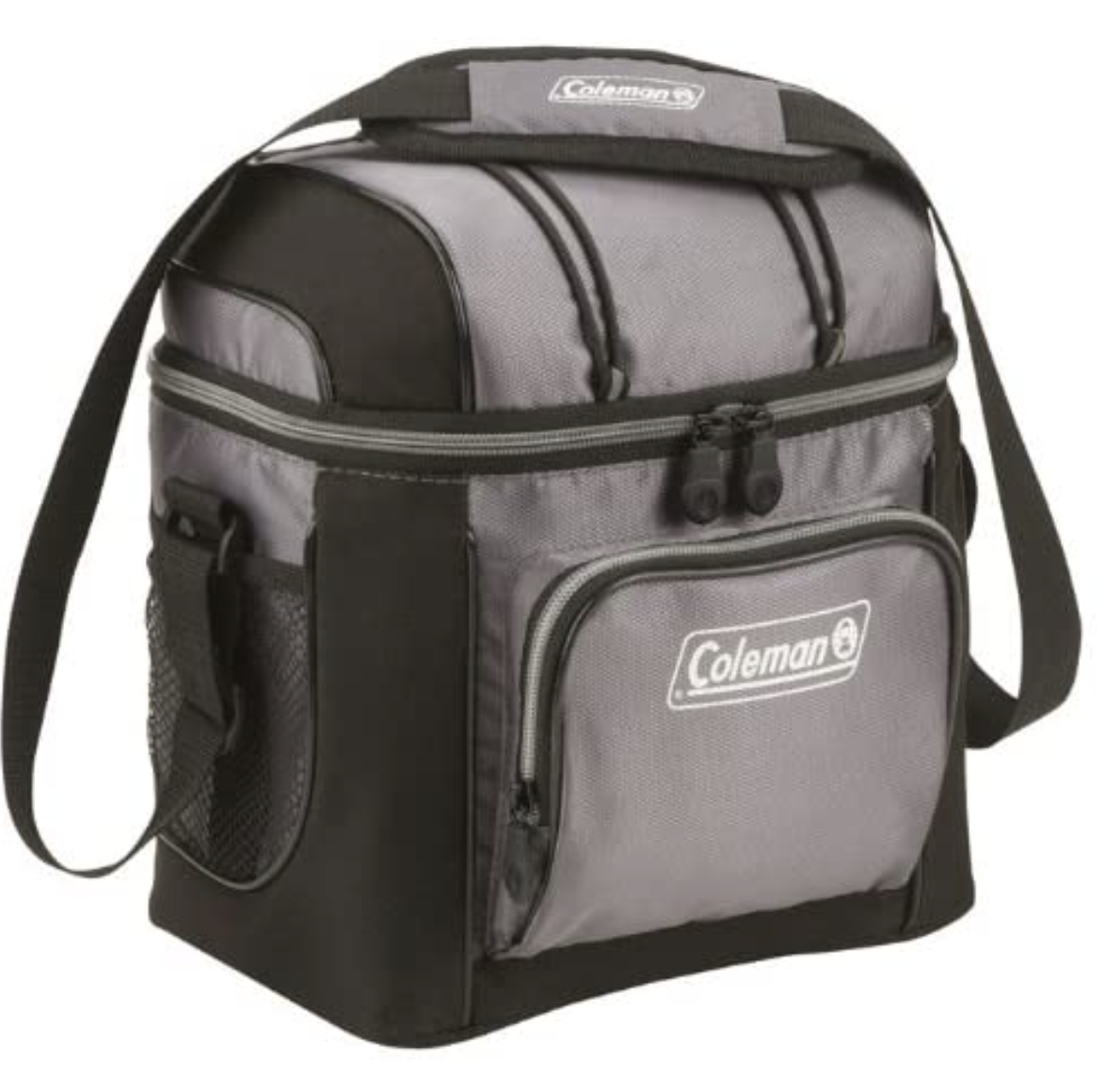 This is technically a cooler, not a lunch box, but is a great choice if you need something that is more sizable. This would be super helpful on a road trip or if you are packing lunch for more than one person. 
This is a really popular lunch bag. Reviewers love that it is super spacious, features a water bottle holder, and is very durable. Many reviews say it has lasted them for years! For that price point and longevity, this is the most cost-effective option on this list.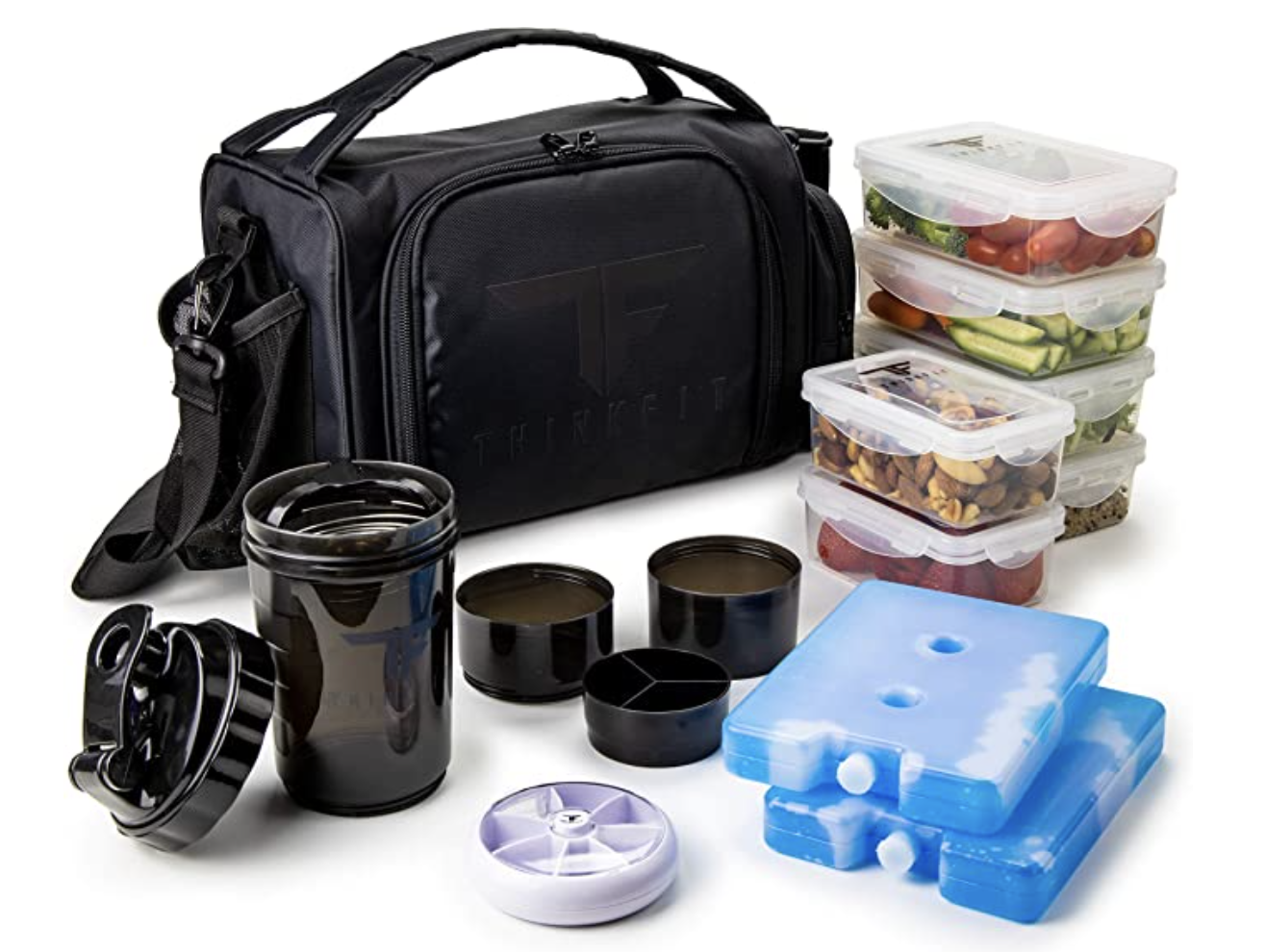 If you're in need of both meal prep containers and a bag to carry them in, this is a great deal. It includes six meal containers, a pill dispenser, shaker cup, and two ice packs, plus a large tote to carry them all. 
This lunch bag is nice and spacious, making it great for road trips and picnics. It comes in neutral colors if that is more your style than the more whimsical patterned lunch boxes that are popular today. I also like that it has a zippered storage pocket to make it easy to bring along any utensils as well.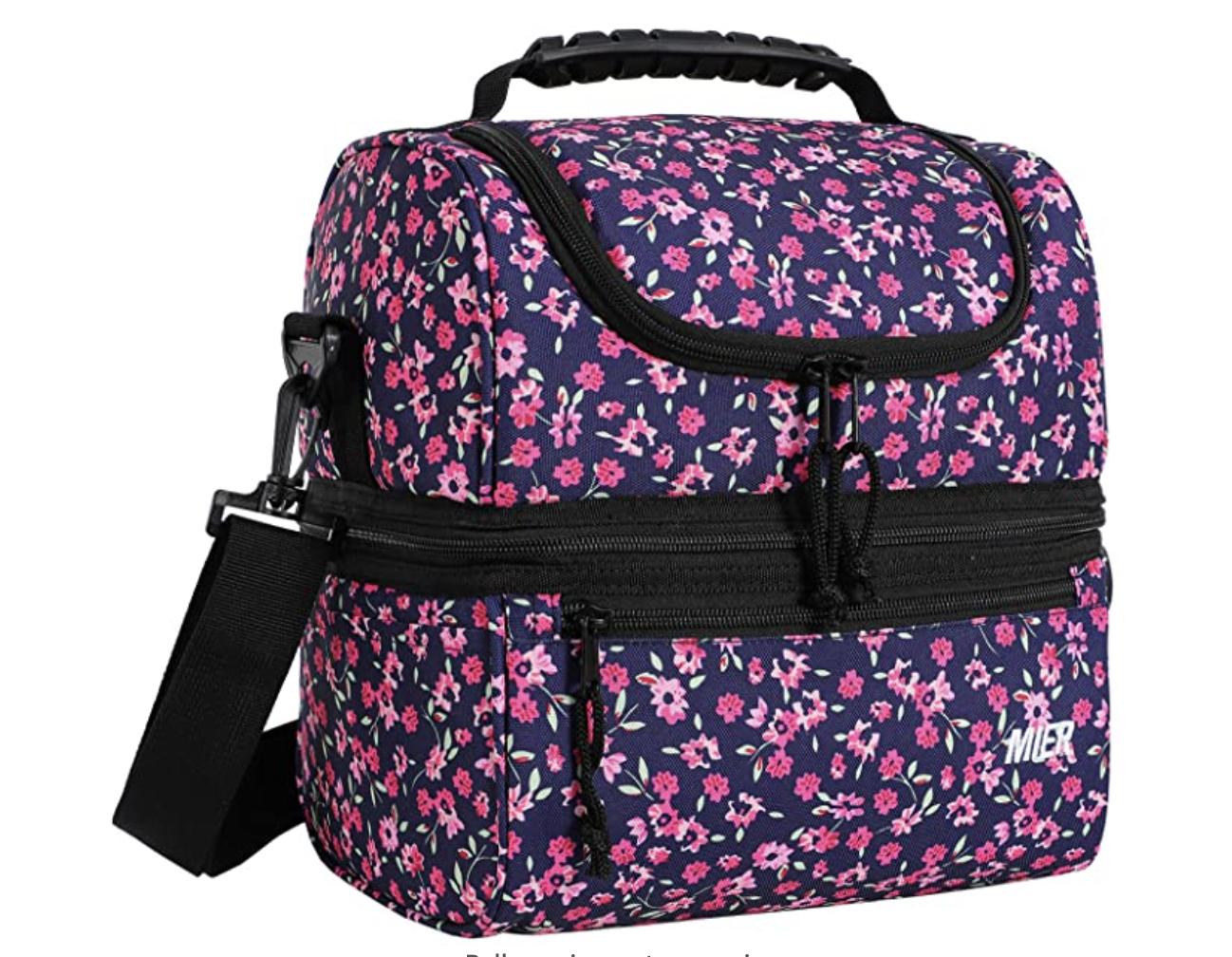 This lunch box is wildly popular — it has over 12,000 reviews with an average rating of 4.6 stars on Amazon! It's easy to see why when you check out the features. It has two zippered containers, making it deceptively spacious, and is revered for how well it keeps food cool. 
BUYING GUIDE
Of course, all of these lunch boxes don't just look great—they're functional and adaptable, too. As you browse the listings for the ideal lunch box for your meal prep, however, always put your needs first.
When you're buying your lunch box, think of how you'll prepare your meals and the kind of meals you'll have. As much as possible, choose one that can handle the number of containers you plan to bring and preserve the temperature of your food.
Size Matters
How many meals do you plan to have? A lunch box for meal prep containers of all sizes is a great idea—it'll fit anything you put into it. But if you only plan on bringing a small meal, that big lunch bag might just be too bulky to carry around.
And if you get one that's too small, you're limiting yourself to preparing smaller portions which may not be enough to last you through the day.
Portability
For example, you might be considering getting a two-piece lunch bag set. While they'd look great and also fit a lot of stuff into it, you might not be feeling up to carrying two lunch boxes and your backpack when you're running late for class.
Secondly, are you planning on hand-carrying your lunch box? If not, opt for one that has a handy strap that you can pull on along with your backpack, so you're not juggling lunch and a coffee cup.
Insulation
Some lunch bags are advertised as better for hot food, while others are better for keeping things cold. Choose the one that you feel you'd get more use out of. Otherwise, look for a bag that says it can do both.
Note that extra insulation also means the lunch bag is bulkier. You'll want to remember that when you think about stuffing that lunch box into a backpack already full of your term papers and textbooks.
We hope that these lunch boxes help you to eat well and save money when you're on the go. If you need something to prep for your new lunch box, check out our post about cheap no-reheat meals. The Workweek Lunch Meal Prep Program has many lunch-box friendly meals; try it out with a 7-day free trial today!