Maybe you've heard of ButcherBox, the meat subscription so many use and love, and are wondering… is it worth it?
In this post, I'm sharing my detailed ButcherBox review, including what we normally get, how much it costs and how it compares to other meat buying options.
This post is sponsored by ButcherBox, but you should know I used (and loved) the service for years before partnering with them. I still buy all my own boxes as well and am a regular customer.
ButcherBox also runs special deals for new members! Click here to see what the newest deal is.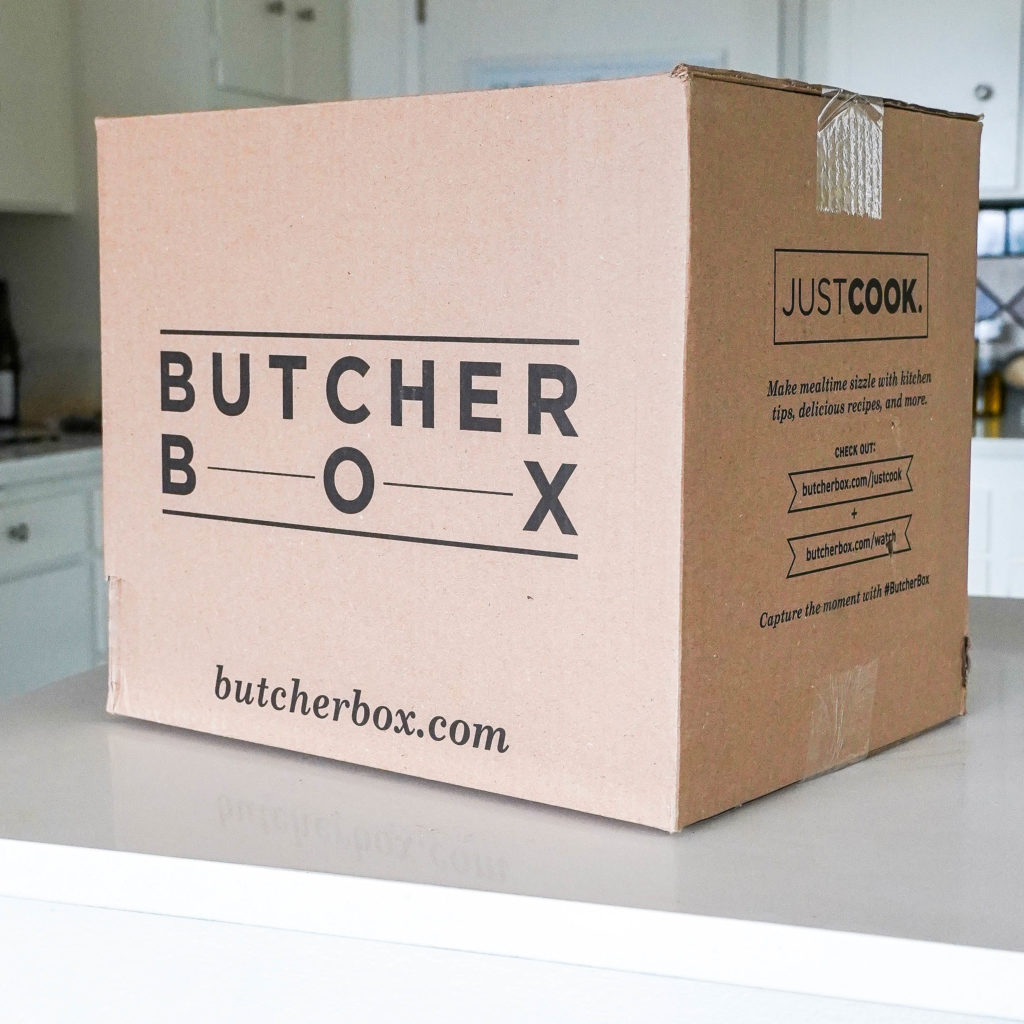 All about ButcherBox and Why We Use It
ButcherBox, came on my radar years ago when I really got into cooking and meal prep.
I remember seeing a post on Instagram about it and thought it was such a good idea right off the bat! Free-range organic chicken and grass-fed right to my door? Yes, please!
Why I signed up:
Even though I've incorporated meat into my diet all my life, buying meat has always intimidated me. I never wanted to stare at the options in the store for hours, with no idea what to get and getting in the way of other shoppers. I'd often feel lost and not super confident in my meat choices.
But since starting with ButcherBox a few years ago, I no longer feel that fear around buying meat. It's not something I have to worry about anymore every time I food shop.
I've used ButcherBox, which recently became a B Corp certified business, on and off for the past few years to get high-quality meat to store in the freezer and use in my meal preps and would absolutely recommend it to folks who eat meat regularly and feel the same stress when buying meat at the regular grocery store!
How ButcherBox works for us
There are a few different box options on ButcherBox! You can choose boxes based on meat types, like a beef-only box or a chicken and beef box. I always go for the custom box because we love to change it up and select the cuts of meat we need.
You can also choose the size of your box – we go for the smaller option because it's just two of us and we don't eat meat every day. But the big box would be perfect for a larger family!
The smaller custom box costs $149 with no add ons and it holds 9-14 pounds of meat. The larger size is $270 per box and it holds 18-26 pounds. Keep reading to learn more about my opinions on the cost-effectiveness of ButcherBox.
What do you order in your ButcherBox?
I always order a bunch of chicken breasts, chicken thighs, a whole chicken and ground beef. These are what we use most often!
Sometimes I'll add different cuts of steak (I love ButcherBox's stew beef and strip steaks) or different pork cuts (bacon, pork chops or ground pork). Depending on the month, ButcherBox offers fun add ons.
In our last box, we got this delicious BBQ pulled pork. We still talk about it all the time – it was that good!
You can add seafood, ground turkey and hot dogs depending on what's being offered as well. I love that each time I order a box, it can be a little different!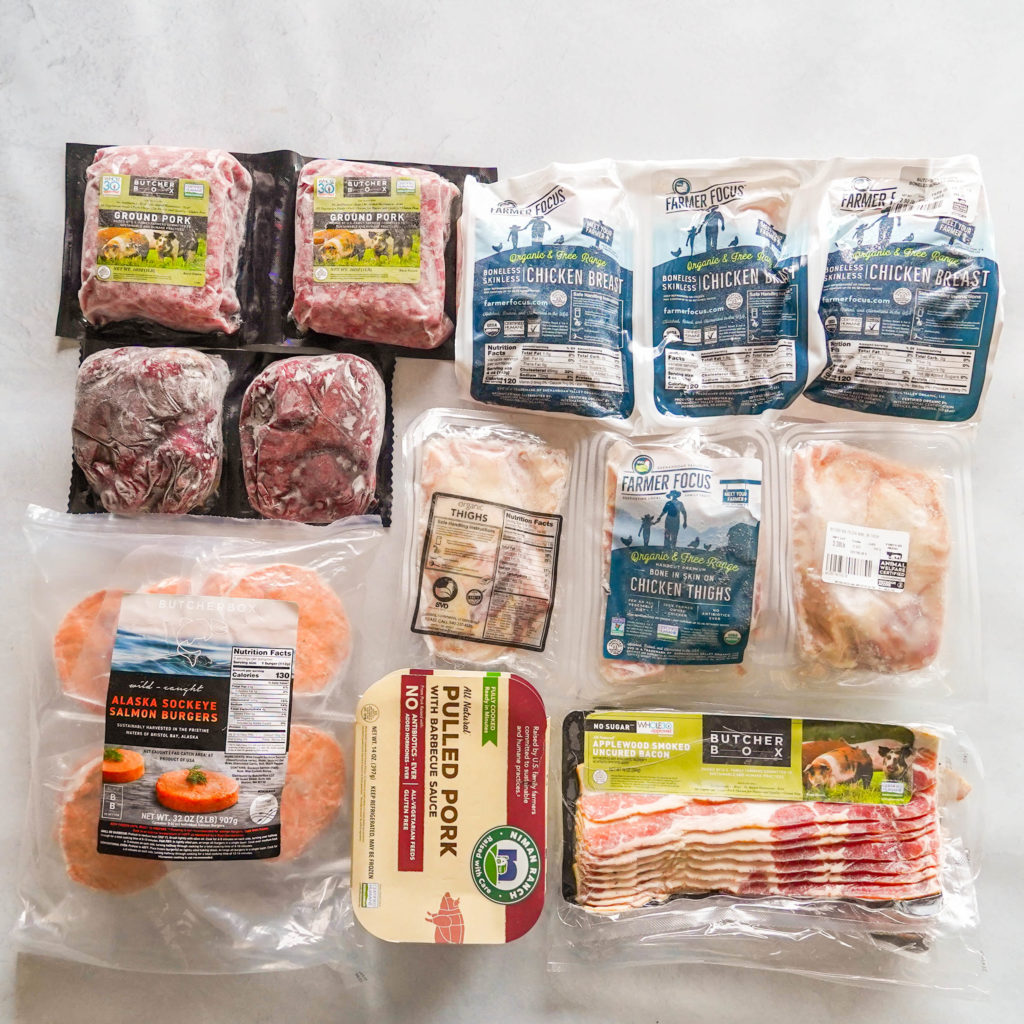 How often do you get a box?
We get a new ButcherBox every 3 months. We eat plant-based half of the time so it takes us a little longer to get through it all! You can get a box every four, six, or eight weeks, though. This totally depends on your preference and you can pause or cancel at any time with no penalties.
I love that we can control how often a box arrives at our door. With ButcherBox, you only pay for a box when it's ordered – you don't pay a monthly base membership fee on top of the boxes like other subscriptions. They'll also give you a heads up before your box comes so you can change what's in it or the timing.
Wondering about the packaging? The meat usually comes in a package that's 100% made with recycled materials and can be recycled, according to the ButcherBox website. I find it pretty easy to deal with!
Where does the meat come from?
ButcherBox sources its beef from Australia. Their beef is humanely raised,grass-fed and grass-finished, and free from added hormones and antibiotics.
The chicken and pork come from the US. ButcherBox raises Heritage-breed hogs sustainably and humanely. Their chickens are free-range and organic as well.
If you want to get seafood from ButcherBox, know that it's sourced from North America (Alaska, Maine, and Gorges Bank).
Having worked with ButcherBox for over a year now, it's clear they care not only about the quality of the meat, but the way the animals are raised as well. It's hard to get this level of transparency when standing in front of the refrigerated meat section in a grocery store!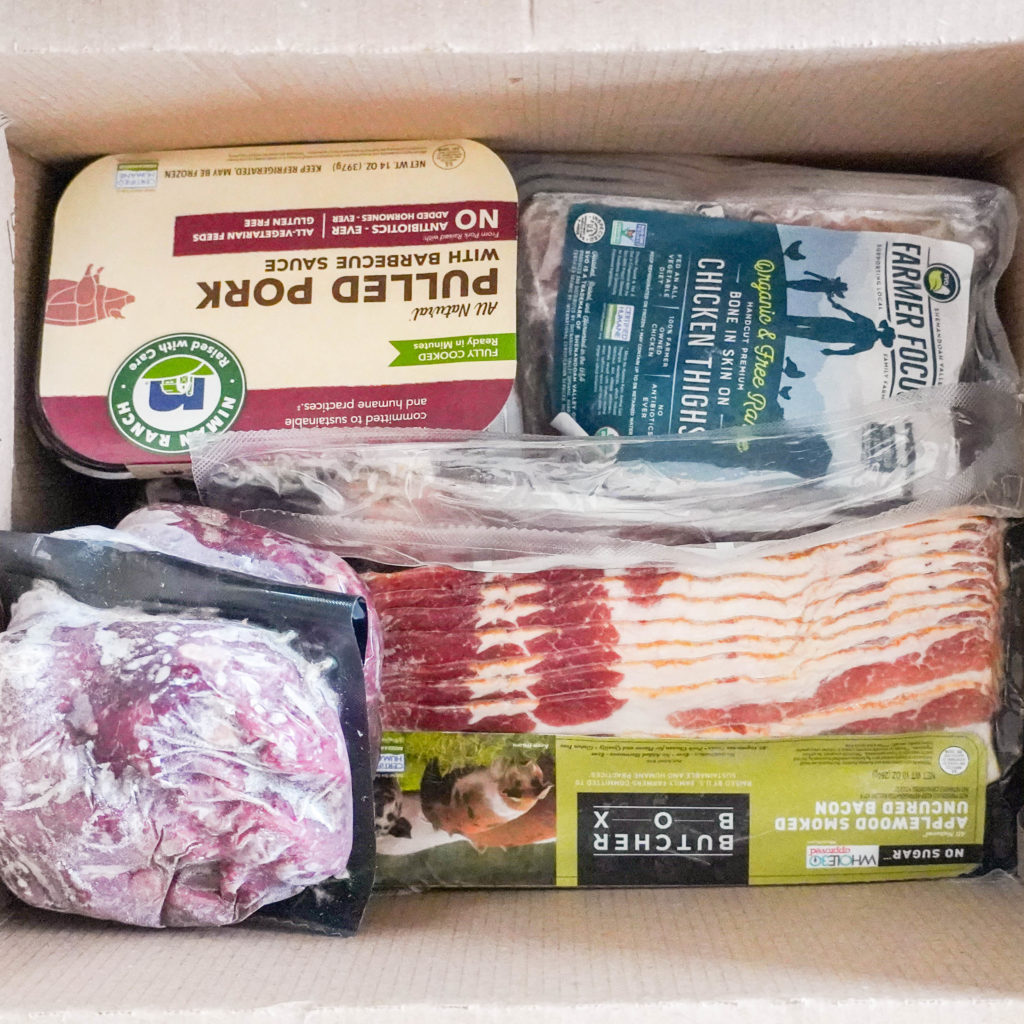 How much does it cost?
While there are many different options for buying meat, I've found ButcherBox to be worth the price for the quality and convenience.
We love that we can buy quality meat in one go, from one trusted source, and freeze it all to use in meal prep! When it comes to cost, we have to consider the time cost as well. Could we search our neighborhood for the best meat deals and try to spend as little as possible? Yes. But I'd rather not spend time doing that.
Buying cuts of chicken, beef and pork every week at the regular grocery store can really add up. I'd rather spend more upfront and keep a stash in my freezer. This also makes it easier to put a meal together without going grocery shopping, thanks to having a stocked freezer and pantry.
As I mentioned before, we get a classic small custom box that costs $149. We choose six cuts to add to the box, which usually gives our family around 30 portions of meat. That comes to about $5 per serving of meat in a box! Not bad.
One box usually lasts us about 3 months, if not longer. Thanks to ButcherBox, we rarely buy beef and chicken at the grocery store, which helps us save in the long run.
Since we're not buying a box every month, we break it down to $50/month in our food budget for meat.
ButcherBox Vs The Grocery Store
At the grocery store, you can buy meat in bulk too and save, but the packaging doesn't lend itself well to being frozen for a long time. There's a lot of air in the meat packages at the grocery store, which means more freezer burn.
ButcherBox's meat is all vacuum sealed, so no air gets inside. The meat lasts a lot longer in the freezer that way!
ButcherBox Vs Costco
I found Costco's packaging to be better for buying meat in bulk since it's vacuum-sealed as well, but the chicken packages are a little too big for what we like to use in one recipe. For chicken at Costco especially, their packages usually have two pounds while we only need one pound between the two of us most of the time. You can't freeze, thaw, and re-freeze meat, so this packaging matters!
Costco sells solid ground beef and turkey too, but the quality and taste of ButcherBox's meat is noticeably better here in my opinion.
Everyone has different needs, and it's great we have so many options for buying meat, but ButcherBox has made the most sense for my family so far.
Click here to try it out and get a special offer on your first box! 
7 Recipes we love using ButcherBox meat
20-Minute Swiss Chard Pasta
Chicken Noodle Soup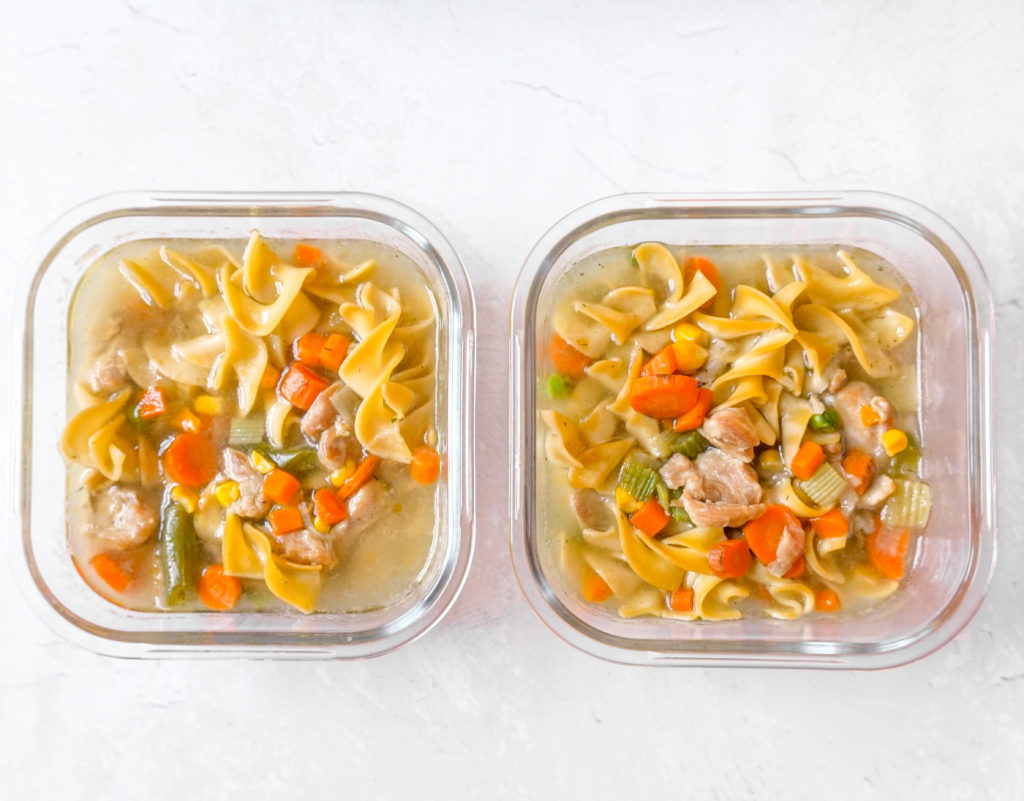 Jalapeno Cheddar Bacon Waffles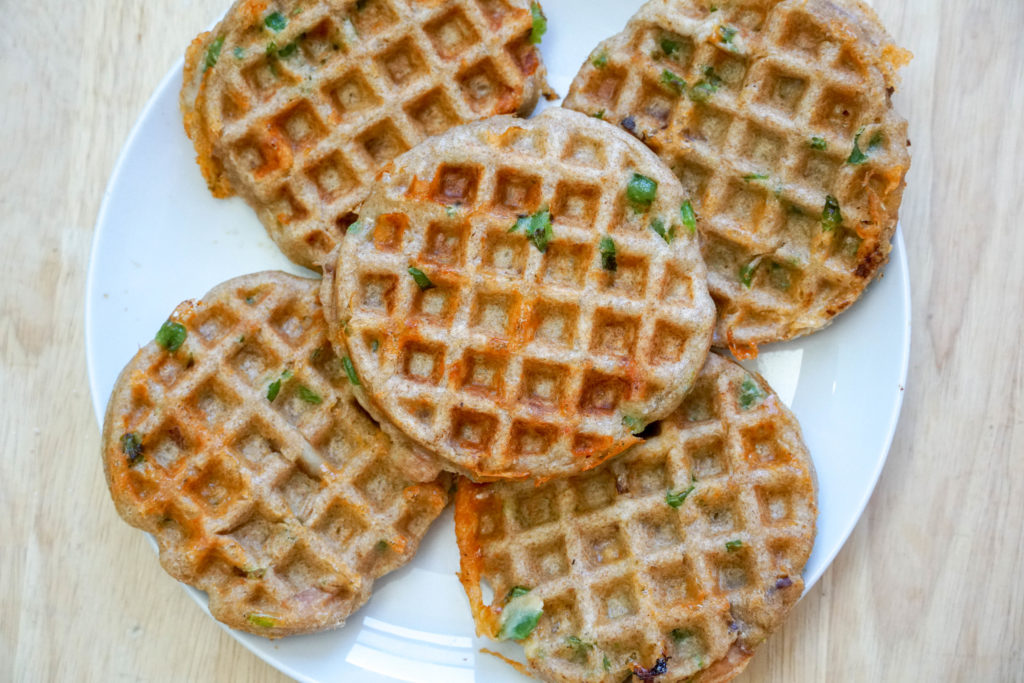 Beef Banh Mi Bowls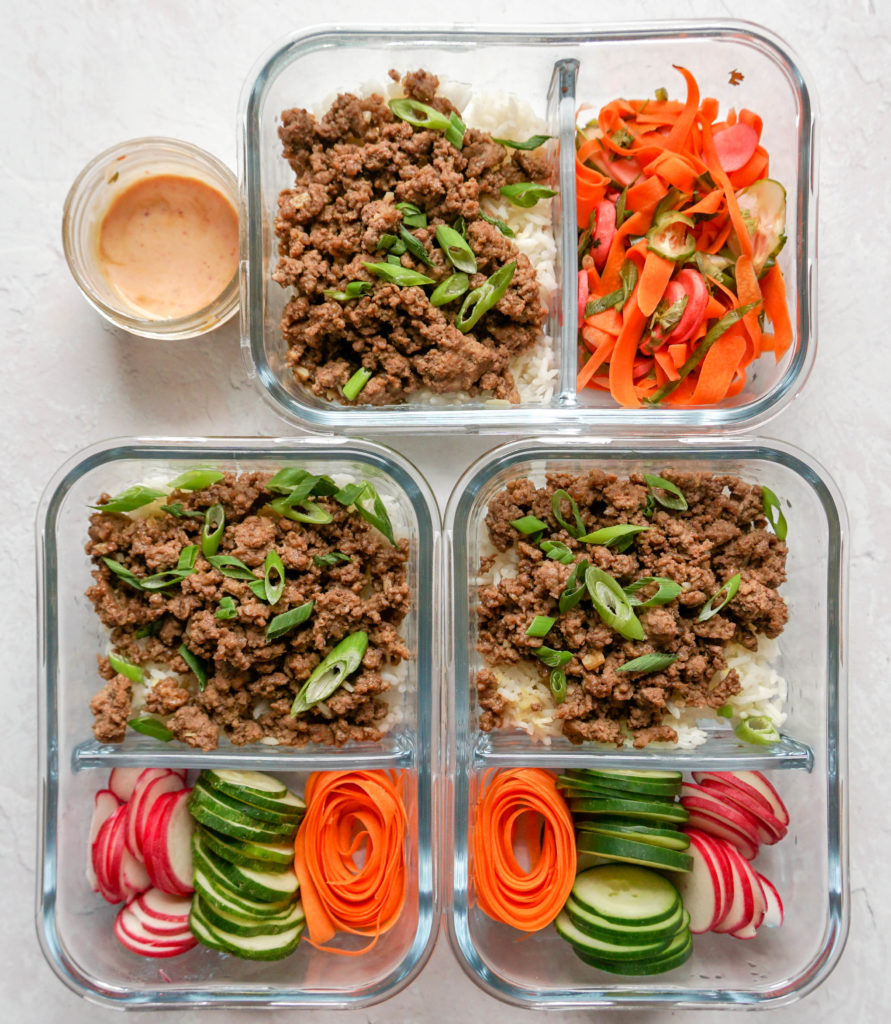 Orange Baked Chicken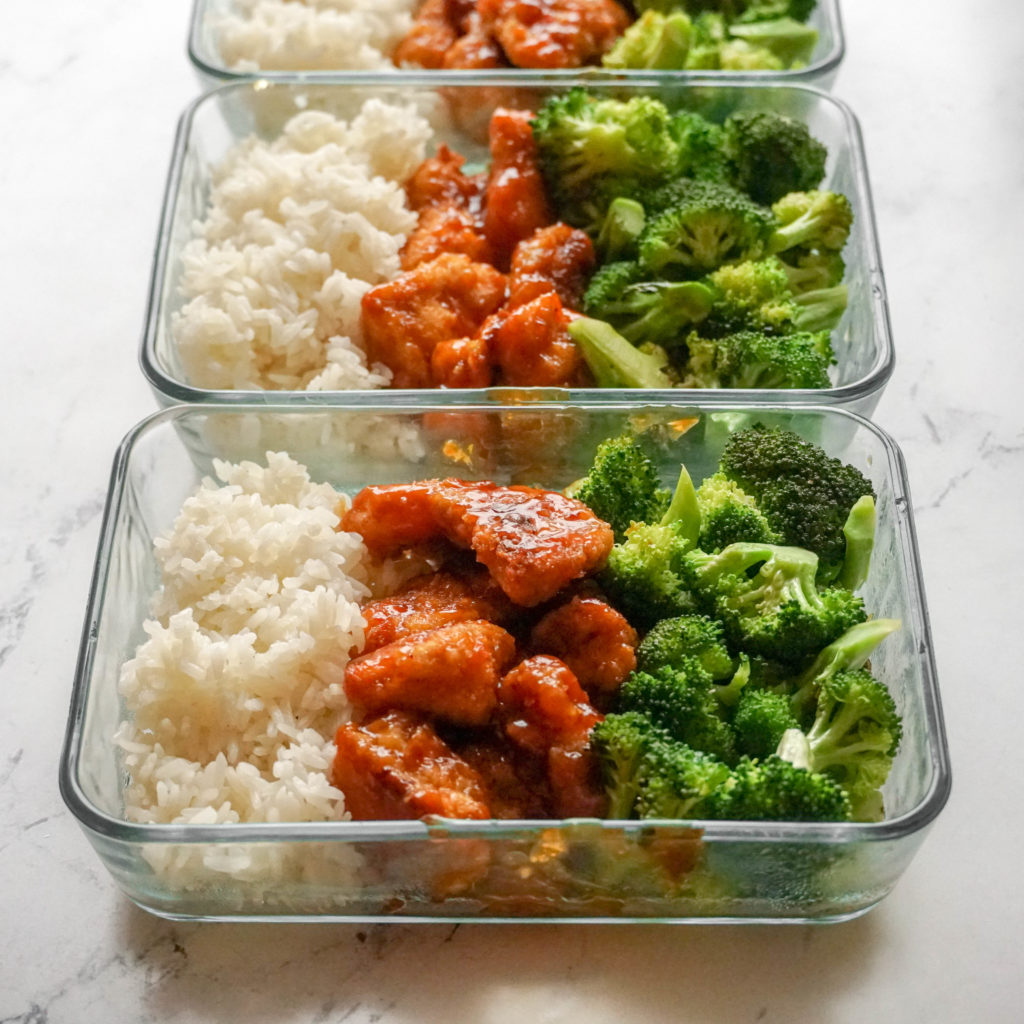 Basil Lime Peach Chicken Salad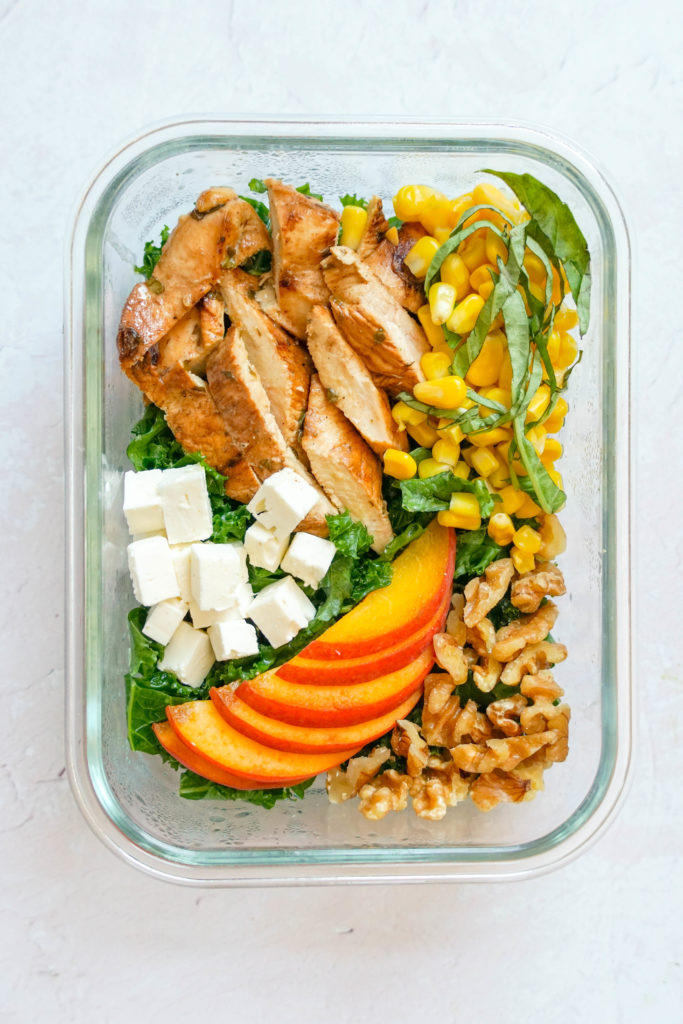 Steak Fajitas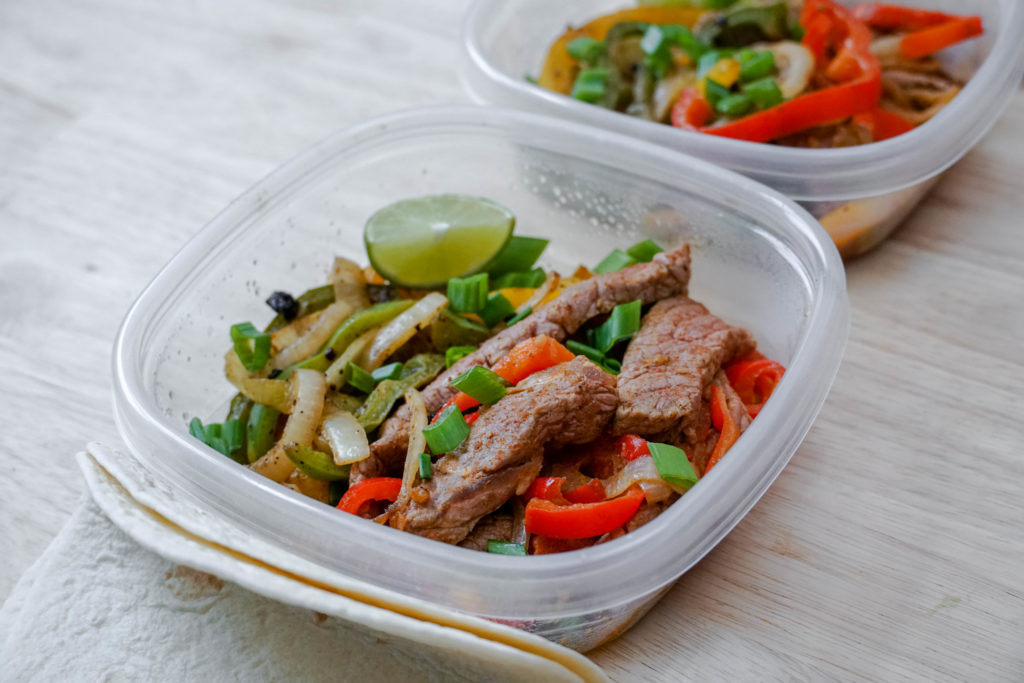 The Bottom Line
If you find yourself constantly buying meat at the grocery store and want to take thinking about meat off your mental plate, ButcherBox is a great idea.
Since you can control how often a box comes, it's not like you have to get meat every month! Being able to choose the meat in your box each time you get one allows for so much flexibility and control.
It's worth every penny if you ask me, and I'd still say the same even if ButcherBox hadn't sponsored this post as a long time member of their subscription.