Whether you're sick, stuck at home or you just feel like staying in, keeping some easy pantry meals in your back pocket is a lifesaver.
In this post, we're going to break down not only what foods to keep in your pantry for easy meals, but how to store them and most importantly: easy meals to make for breakfast, lunch and dinner!
When you think "pantry meals" you probably think boring rice and beans or pasta with some marinara. While there's a time and place for basic meals, we want to keep it interesting and enjoyable! That's where keeping diverse and versatile pantry items come in. My goal for you, after reading this post, is that you can always feed yourself even if you haven't gone grocery shopping in weeks.
Good pantry items are shelf-stable (or fridge/freezer stable), easy to cook with and versatile enough to turn into different meals. For example, beans can be paired with rice, pasta, used in casseroles, quesadillas, tacos, burritos, scrambles and blended into sauces and dips. Beans on their own can be boring, yes, but with the help of meal templates and ideas below, you'll find many uses for them and other common pantry items.
When in doubt: google it. There are thousands of creative ideas online to spark some inspiration for those times you're staring into your cabinet, wondering what you can do with forgotten canned artichokes or a random can of refried beans.
To keep in mind: you don't need *everything* on this list. Think about what YOU like to make and your dietary needs/preferences. This is a great place to start though!
Food Staples: What To Keep Stocked For Easy Pantry Meals
*Before you go shopping specifically for pantry staples, always take inventory of what you already have! I call this a "pantry treasure hunt."
In The Cupboard (Or Wherever You Can Fit Stuff)
Dry goods: pasta, noodles, rice, quinoa, farro, couscous and all your favorite grains can be kept for months in the pantry. They do best in airtight containers.
Canned goods: black beans, chickpeas, white beans, pinto beans, canned lentils, tomatoes, coconut milk and canned veggies will never let you down. Canned chicken and fish make great easy proteins too.
Oils and vinegar: my go-to oils are olive, coconut, avocado and vegetable. Red/white wine vinegar and balsamic vinegar will make cooking a lot easier.
Baking ingredients: flour, sugar, baking soda, vanilla, oats and butter come in handy for breakfasts, snacks and desserts!
Spices: cumin, paprika, oregano, cinnamon, curry powder and onion powder are my essentials
Produce: potatoes, onion, garlic and squash can live in a cool dark place for up to months
Misc: breadcrumbs, chicken/veg stock, protein powder, nutritional yeast and cornstarch are all good things to have on hand.
In The Fridge
Dairy: eggs, hard cheeses like cheddar and parmesan and butter
Sauces: ketchup, mustard, tahini, BBQ sauce, soy sauce, curry paste, miso paste, mayo, pesto and marinara
Produce: apples, citrus fruits, kale, broccoli and green beans have a pretty good shelflife in the fridge
Misc: bread, tofu, tempeh, chocolate chips, nuts (they both keep better in the fridge)
In The Freezer
Protein: any animal proteins you like, fish, tofu and tempeh can be frozen
Veggies: broccoli, corn, peas, cauliflower and spinach are my picks, but there are many great options for frozen veggies!
Fruit: berries, banana and mango are my favorite fruits to freeze (but there are many more options) for smoothies and baking
Cooking ingredients and meal components: bread, stock, cooked grains, sauces and herbs can all be frozen for cooking!
Pantry And Freezer Storage Tips
Having the right ingredients will only get you so far if you don't know the proper storage methods! Pantry storage is pretty straightforward: airtight containers work the best.
Here are containers that are similar to the ones I have! Storing dry pantry goods in airtight containers will make your ingredients last longer and protect them from bug infestations (a real thing!).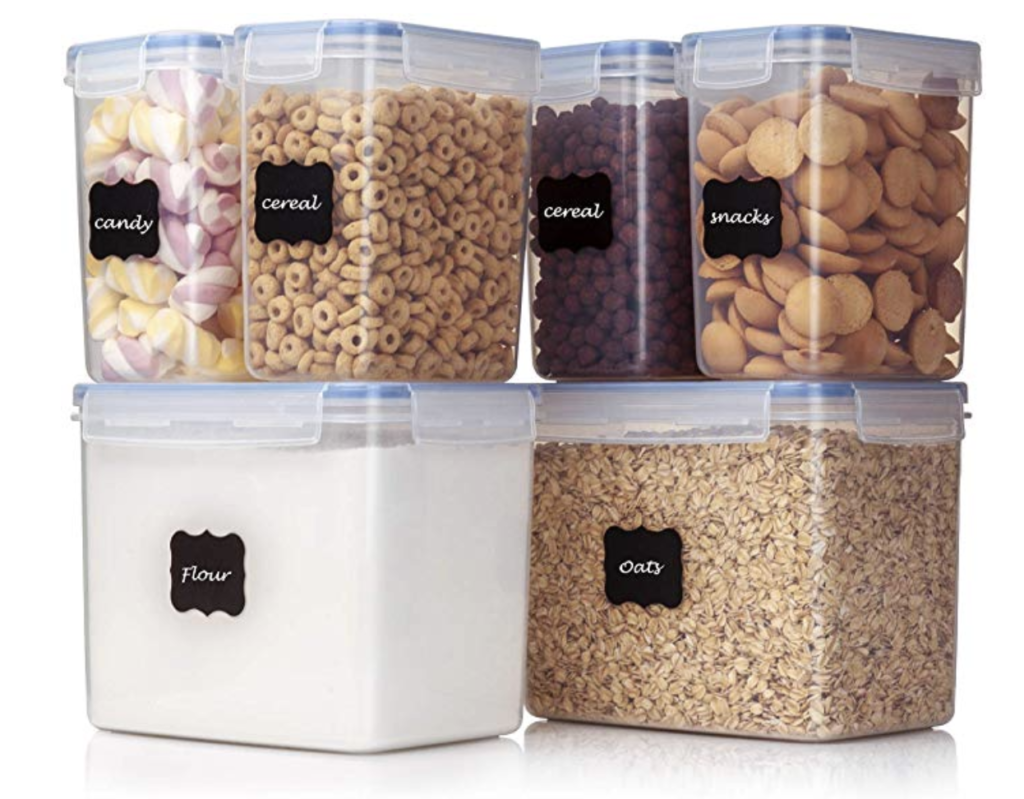 But you can totally make your own pantry storage by using jars and plastic containers from leftover ingredients. Mason jars, Talenti containers and anything with a top that screws on will do! Old plastic meal prep containers work well too.
The other benefit to this is that you can actually see everything in your pantry and it will feel more organized.
Small Kitchen Pantry Organization (Daily Live #3)
For storing food and ingredients in the freezer, the key is keeping as much air out of the containers and storage methods as possible. There are a few ways you can do this.
Souper Cubes are one of my favorite new products and they're perfect for freezing meals, extra sauces and veggies. It's easy to store food in them, or fit them neatly into zip loc bags. I've found that the cubes also fit perfectly in some of my meal prep containers!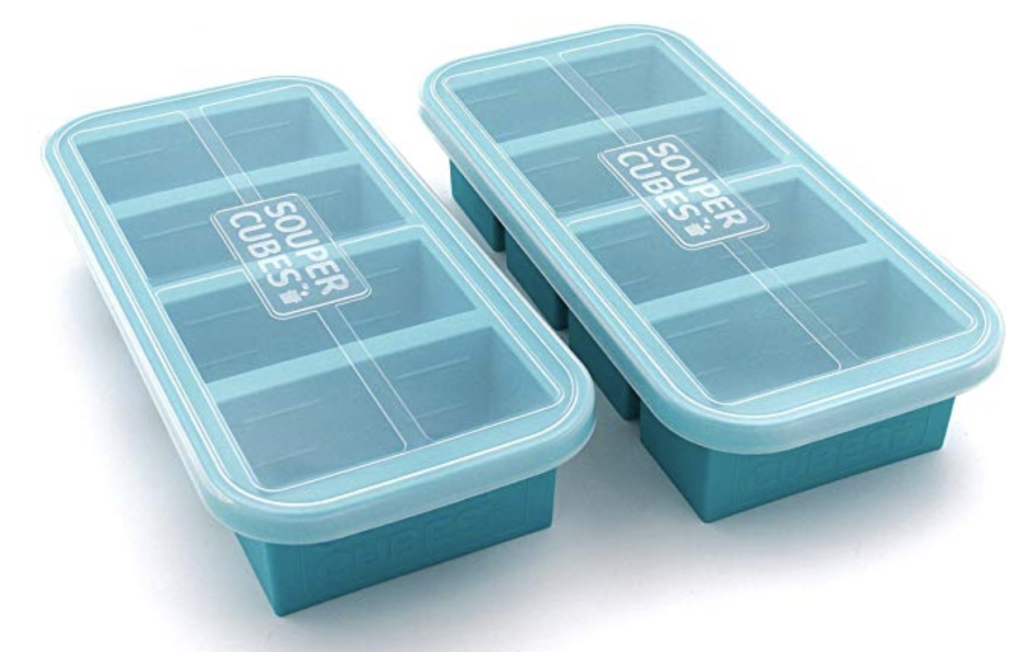 The most ideal way to freeze food would be to use a vacuum sealer like this. I don't have one and think they take up quite a lot of space, but it's definitely something worth looking into if you plan on using your freezer more for stashing ingredients and meals. It will keep your food safe from freezer burn.
But if you don't want to get one of these, you can fake a vacuum seal for free at home. All you need is a big bowl of water and some zip loc bags! This method works really well for me when I freeze meat and fish in smaller portions.
How to Seal Foods Air-Free Without a Vacuum Sealer
11 Easy Pantry Breakfast Ideas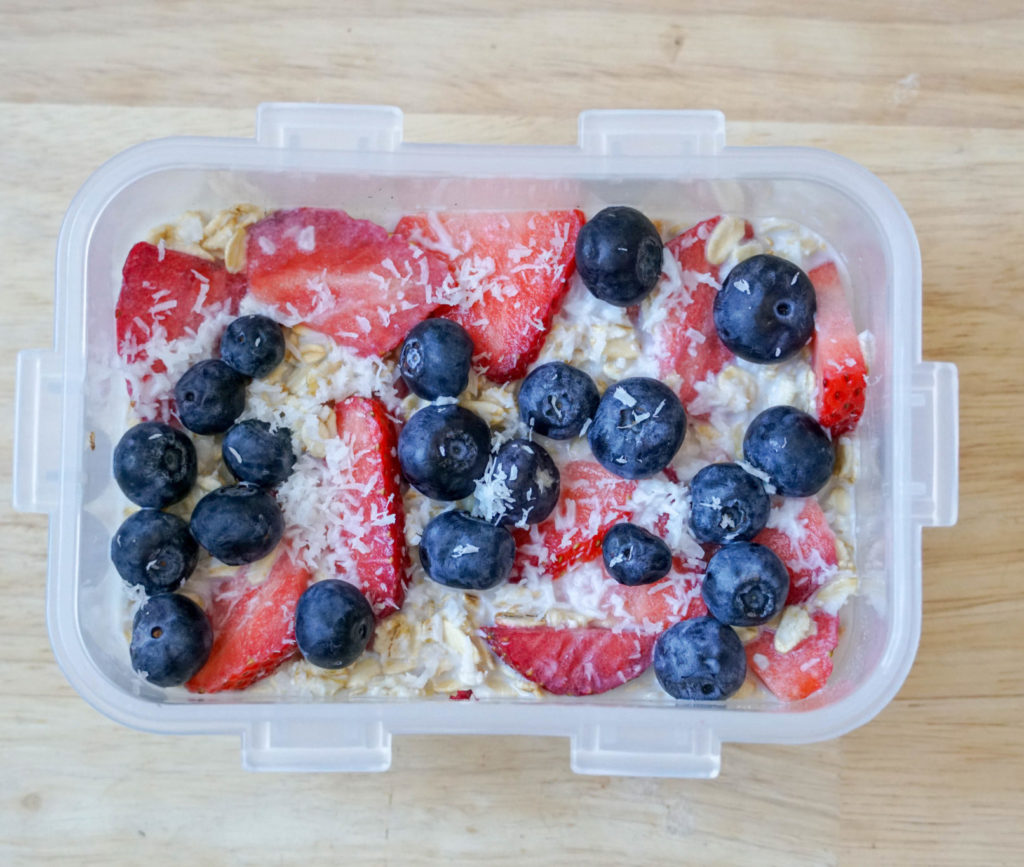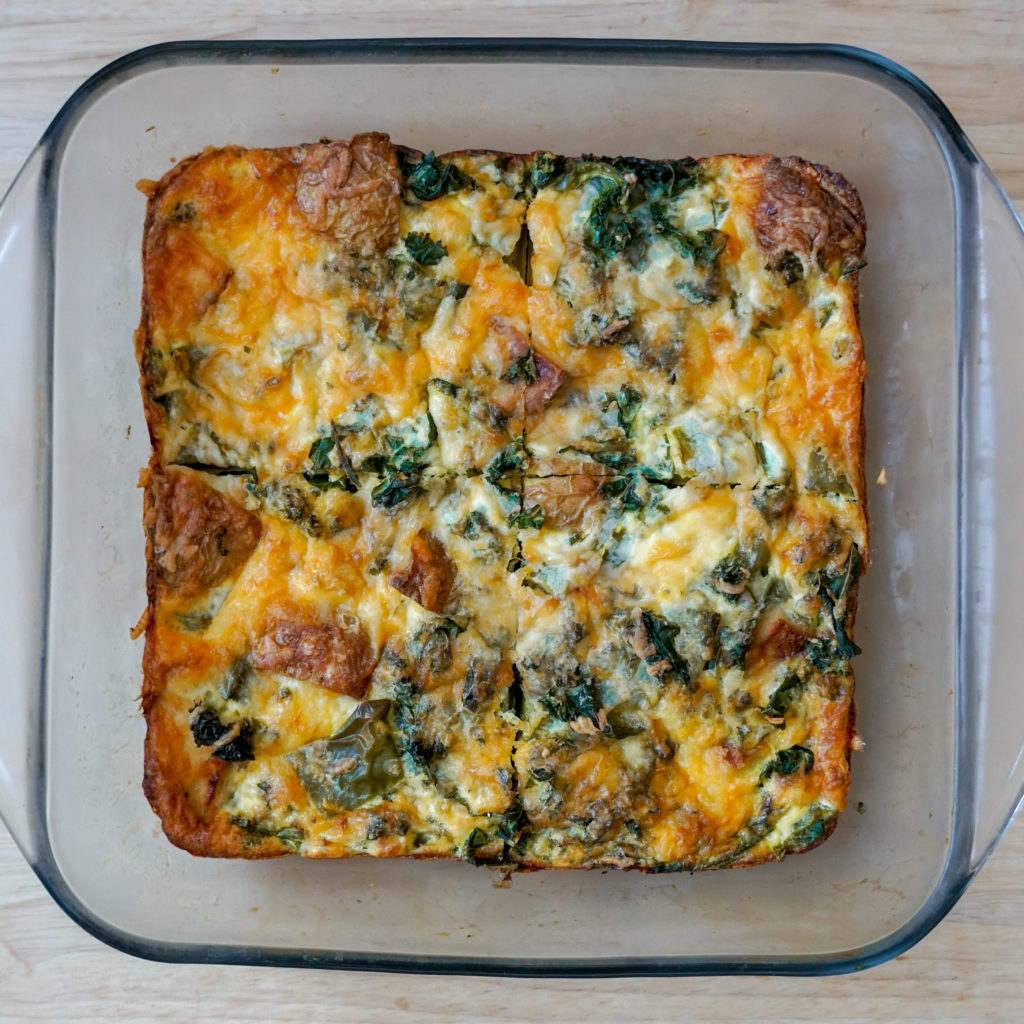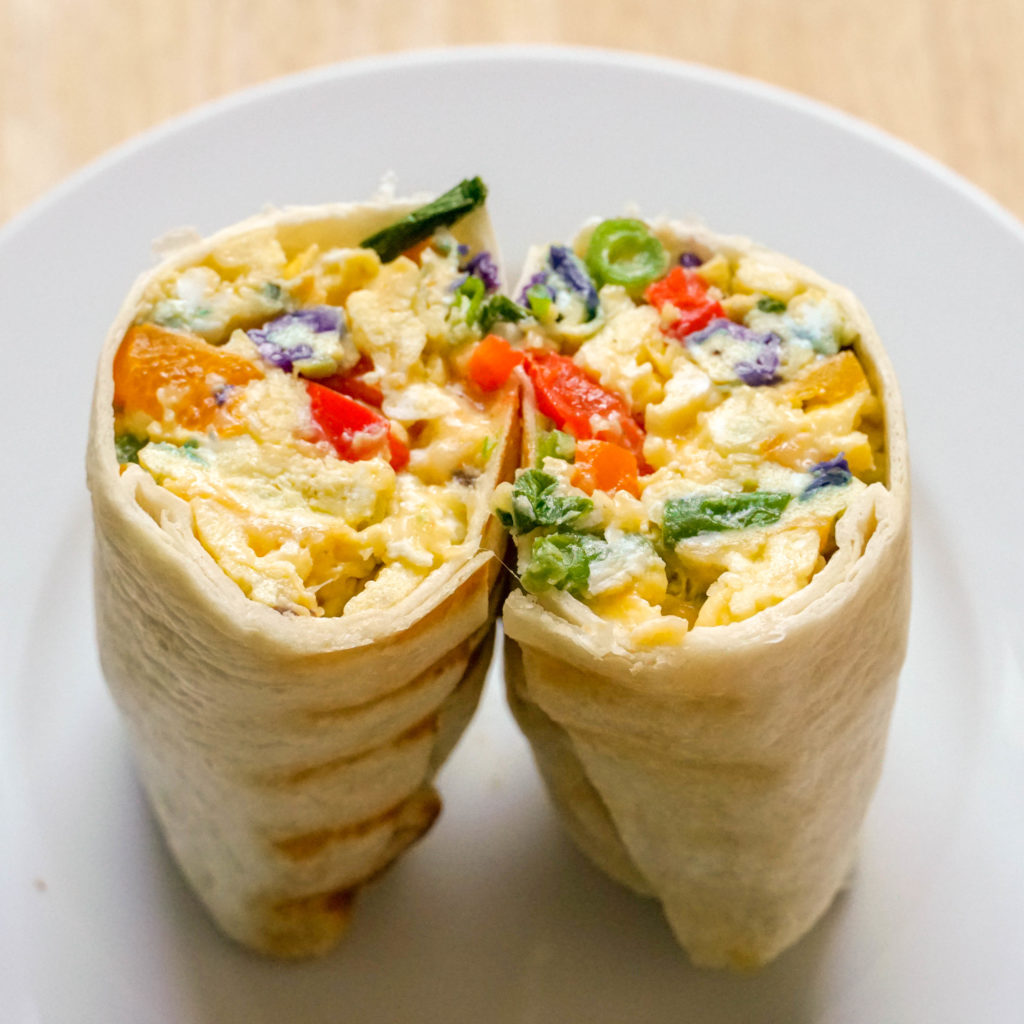 11 Cheap Pantry Lunch Ideas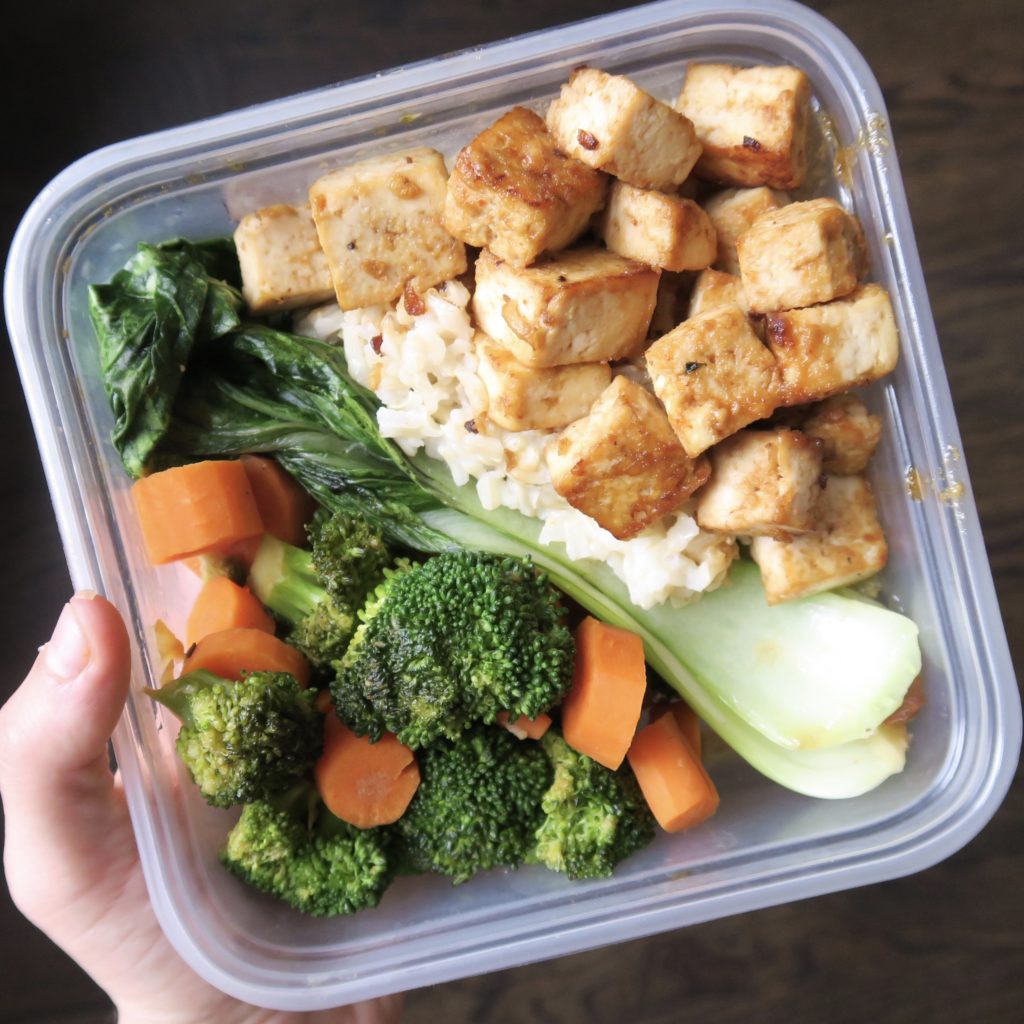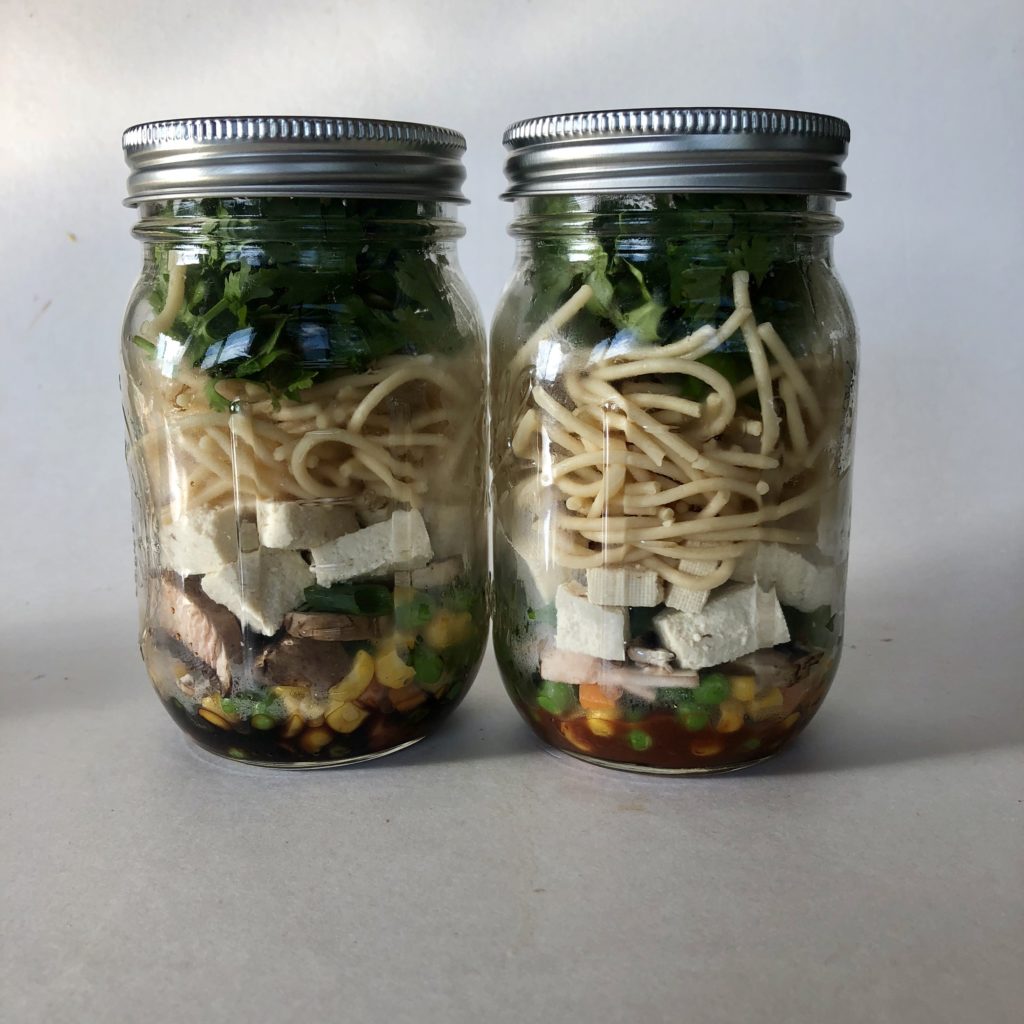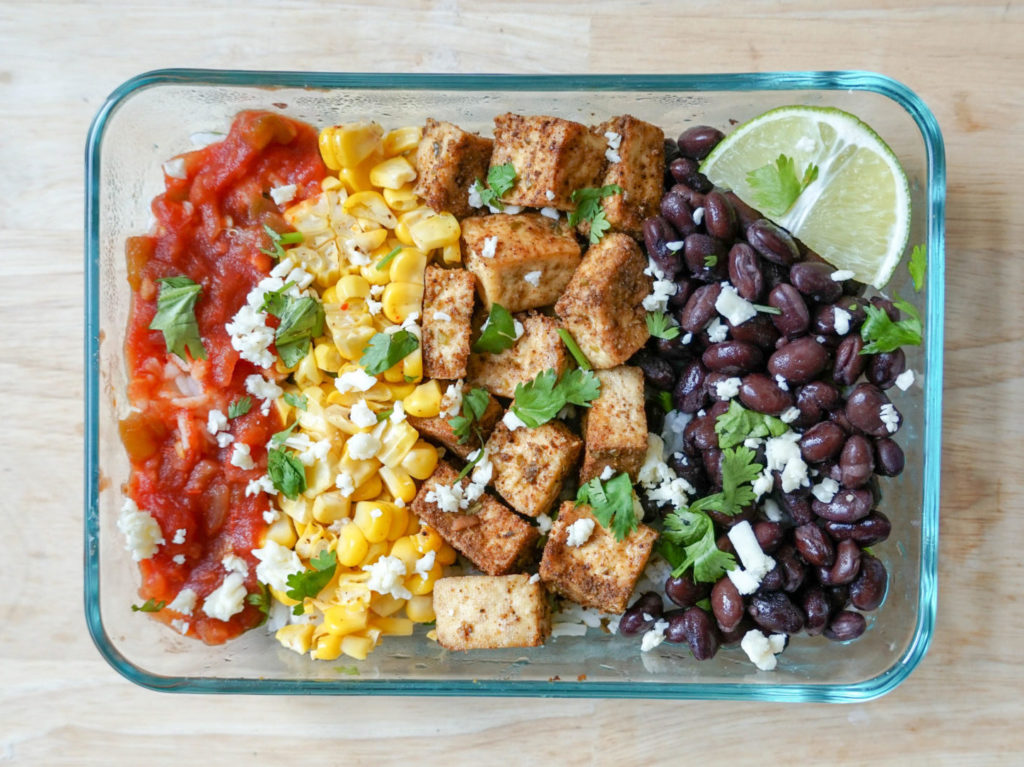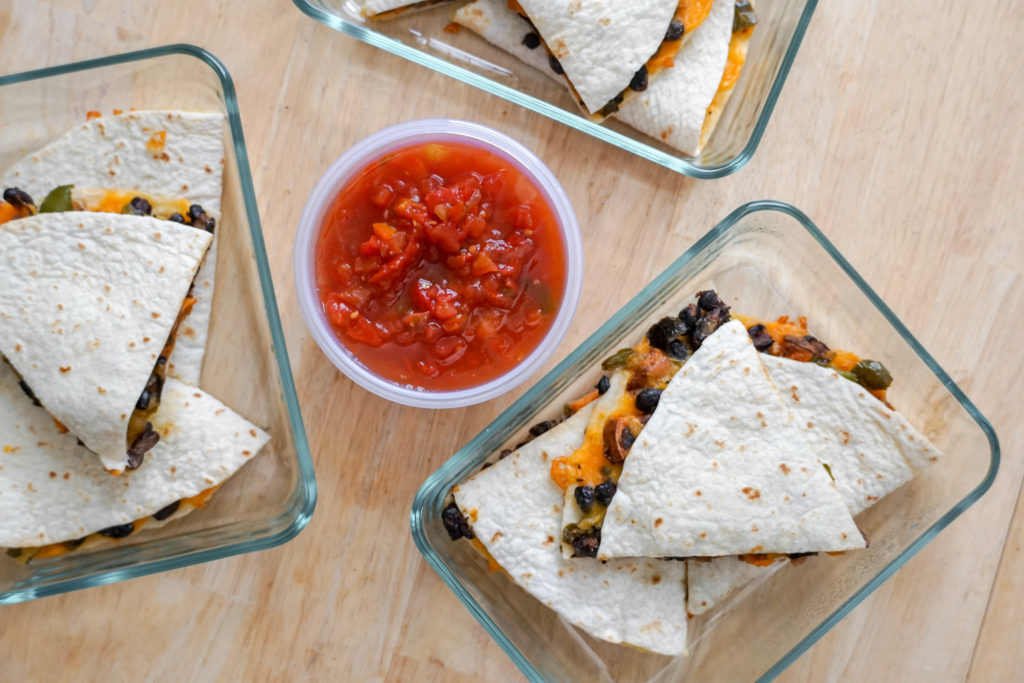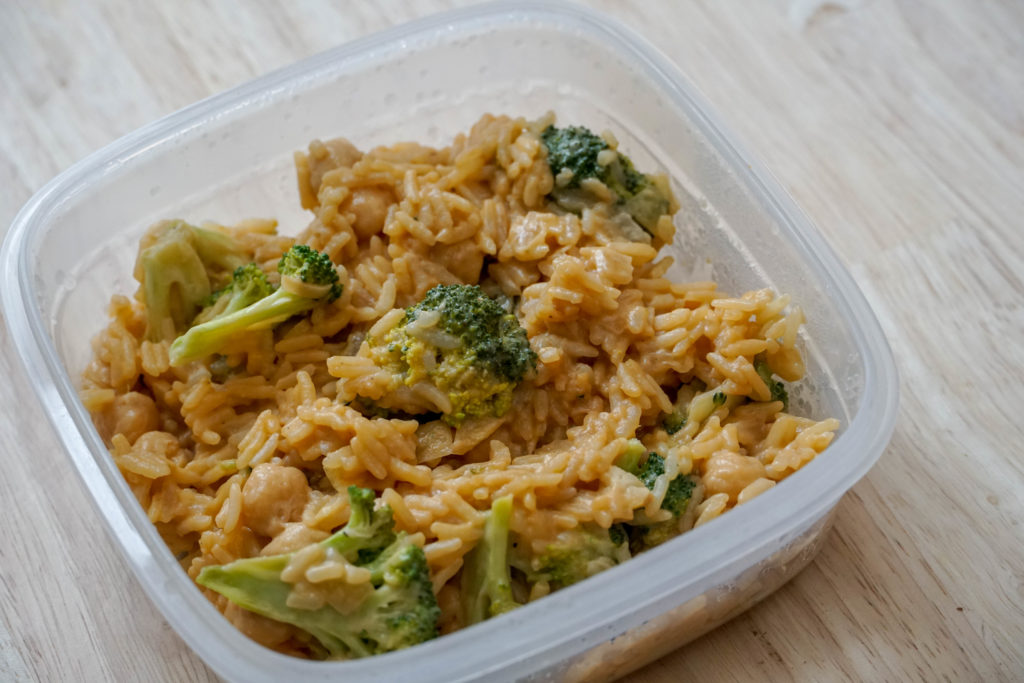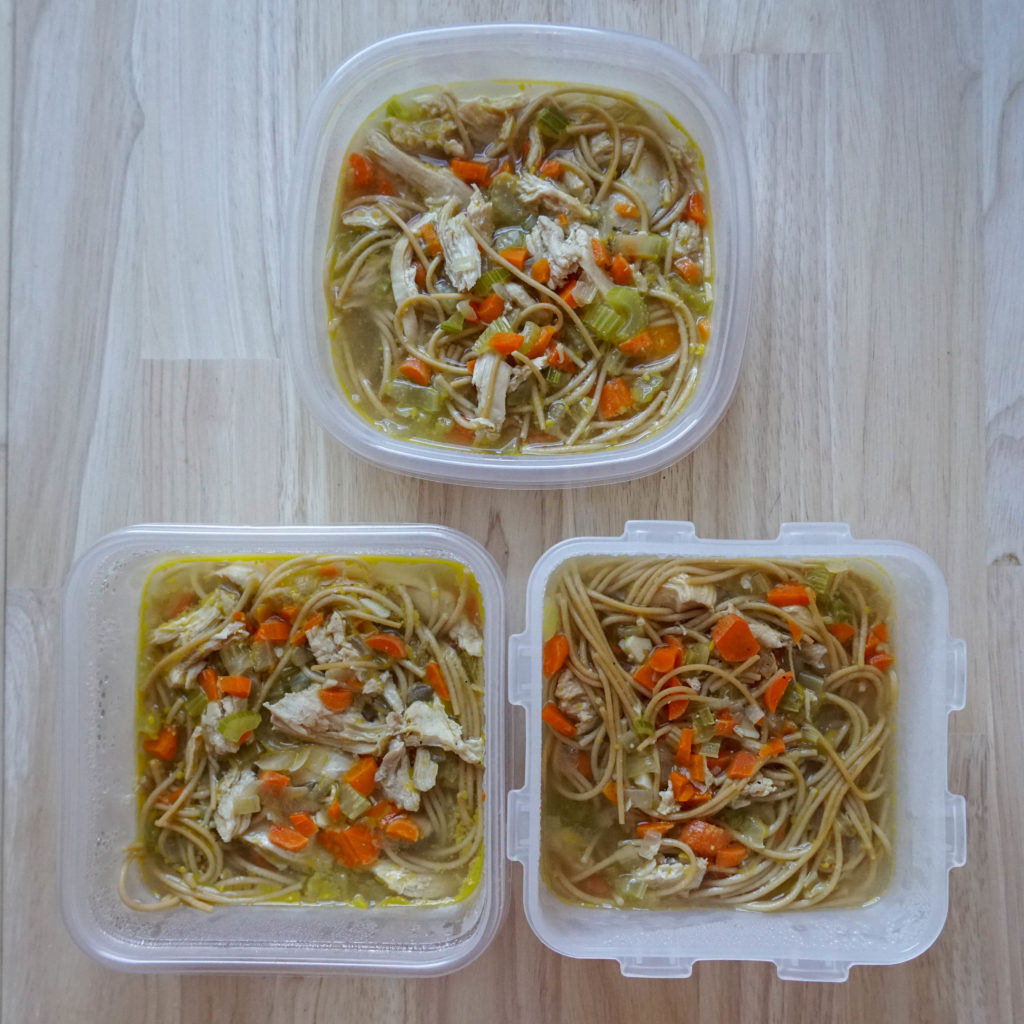 A Classic Peanut Butter Jelly Sandwich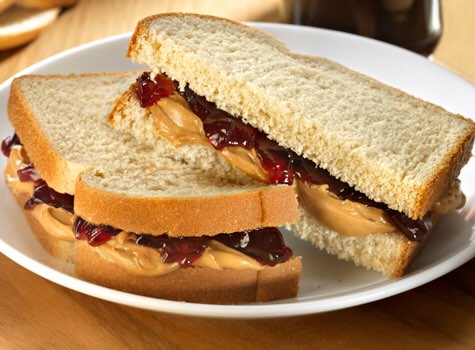 11 Quick Pantry Dinner Ideas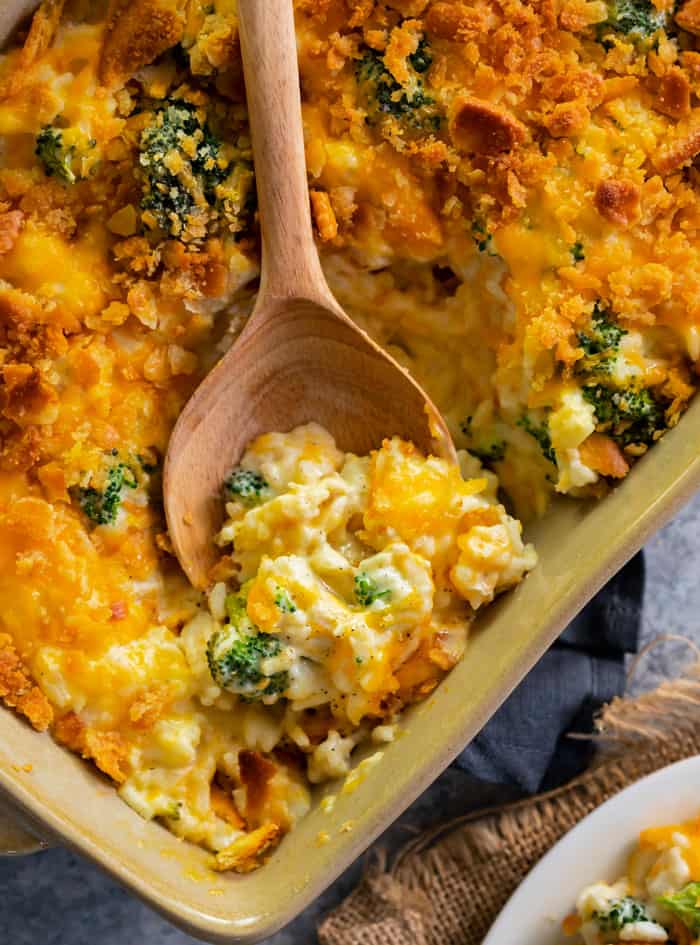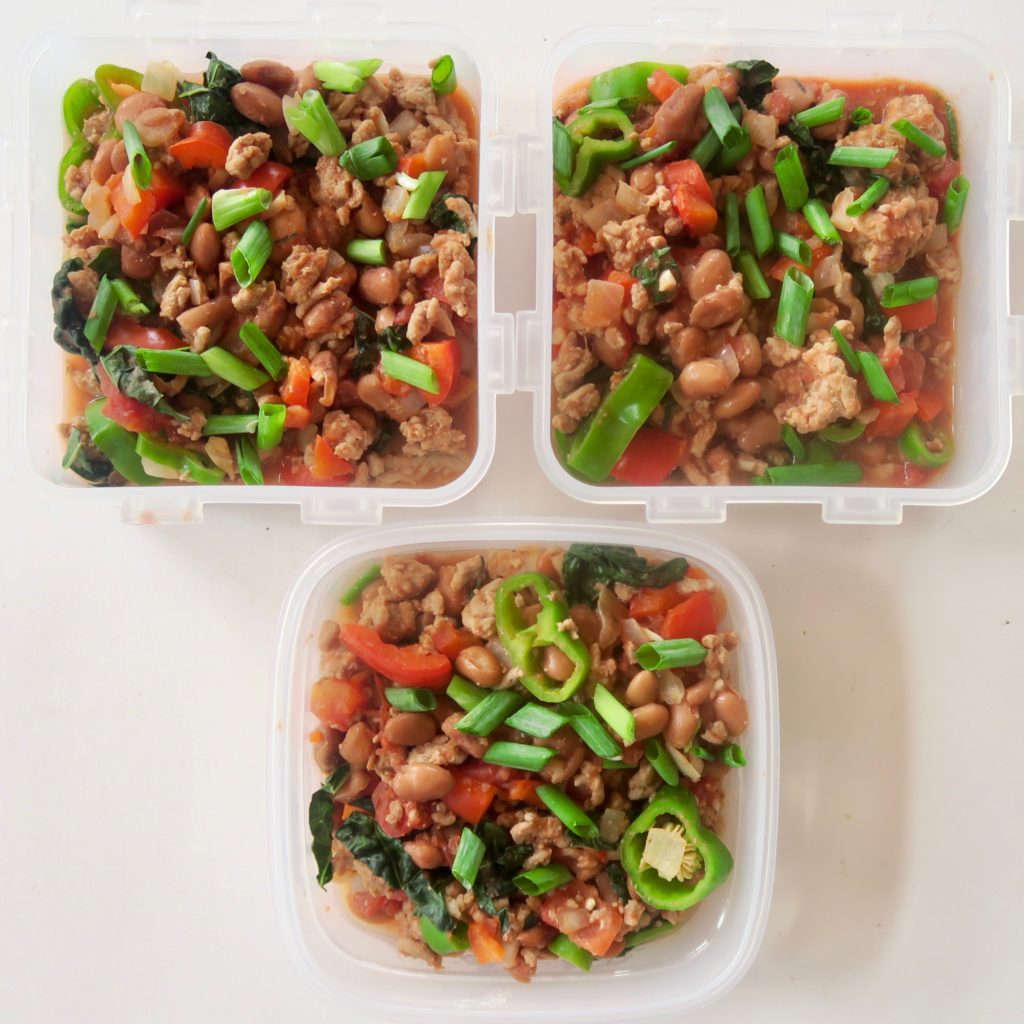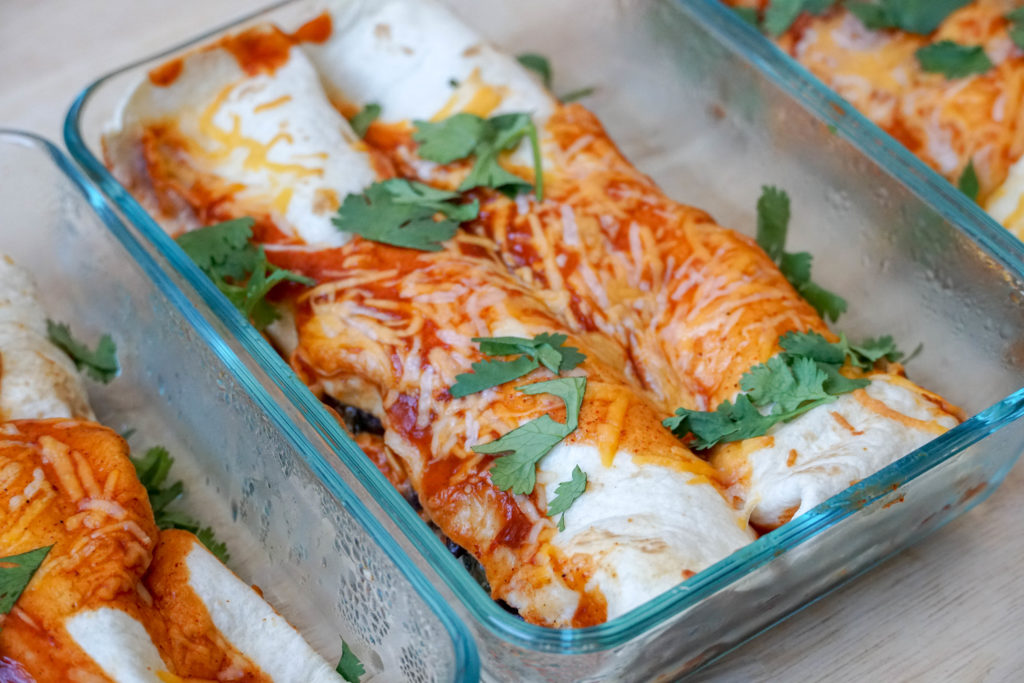 Thinking Outside The (Pasta) Box For Pantry Meals
Pantry meals don't have to be boring or lack nutrition. But it's also important to keep in mind that not every meal has to have a protein or vegetable to be complete.
When we find ourselves in a situation where we have to rely heavily on pantry meals, it's very important to move away from this rigid thinking around what a "good" or "healthy" meal is. Your body will be okay if it doesn't have protein and/or vegetables at every meal. Trust that your body will figure it out!
When it comes to using up rice, beans and other common pantry ingredients in creative ways, I recommend looking to other cuisines for inspiration! Most of the time, we are most creative within limits — like being stuck cooking only from your pantry.