If you've been anywhere near Instagram lately, you've probably seen dalgona coffee.
The Korean whipped coffee took the internet by storm earlier this year, its photogenic layers flooding my feed around April. It looks like this: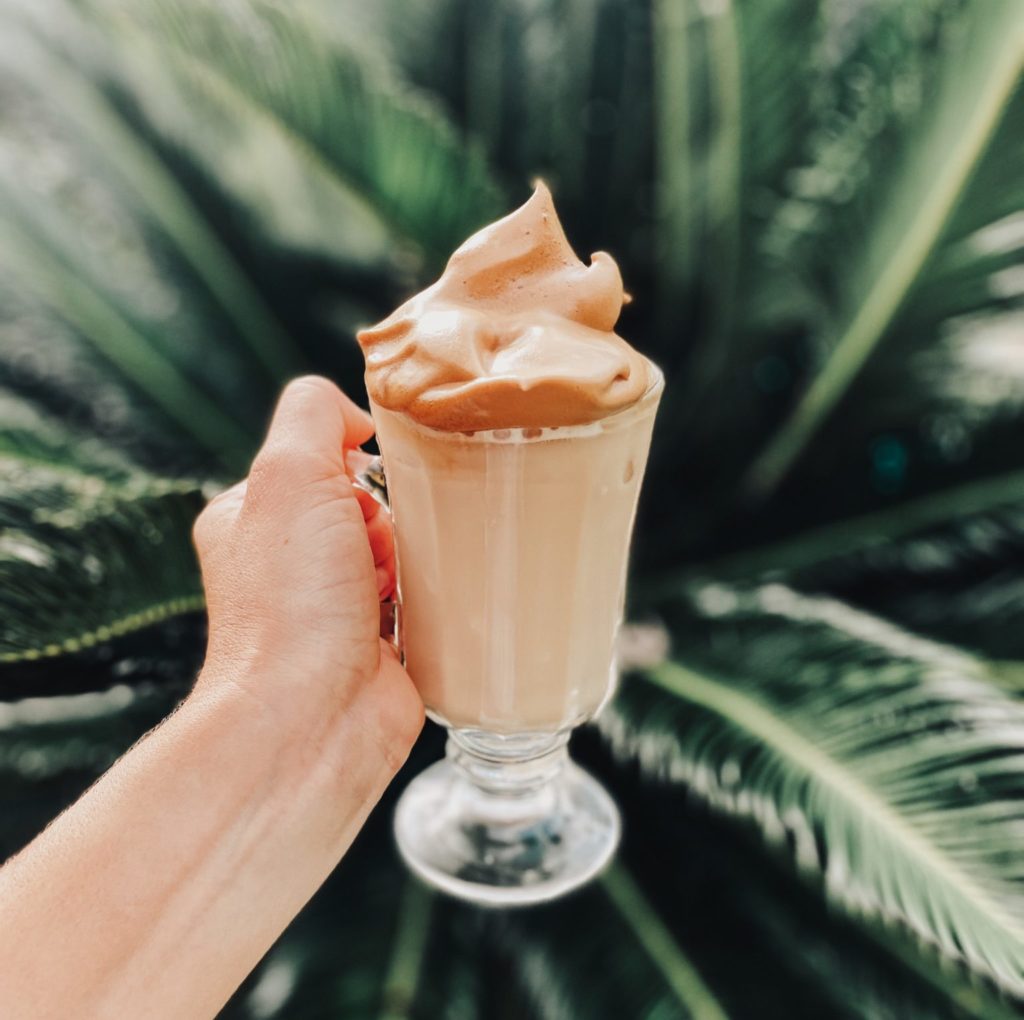 There are a plethora of recipes out there, but the one from My Korean Kitchen is spot on, and shares a little history, like how it's named after a Korean caramelized sugar candy.
After trying it for myself I was able to confirm it's both delicious and dangerously caffeinated. However, I was left with a jar of instant coffee taking up valuable space in my tiny cupboards, and no clue how to use it up.
After a little research and some tasty experiments, I found a few creative ways to use it up. Whether you love coffee-flavored dishes, or, like me, find yourself struggling to use up a jar of instant coffee, you'll get a kick out of these eight energizing instant coffee recipes.
If you' don't have instant coffee yet, here's what we recommend
By far, the best brand of instant coffee you can buy is definitely Nescafe according to the internet. The people have spoken and this is the most reliable instant coffee out there.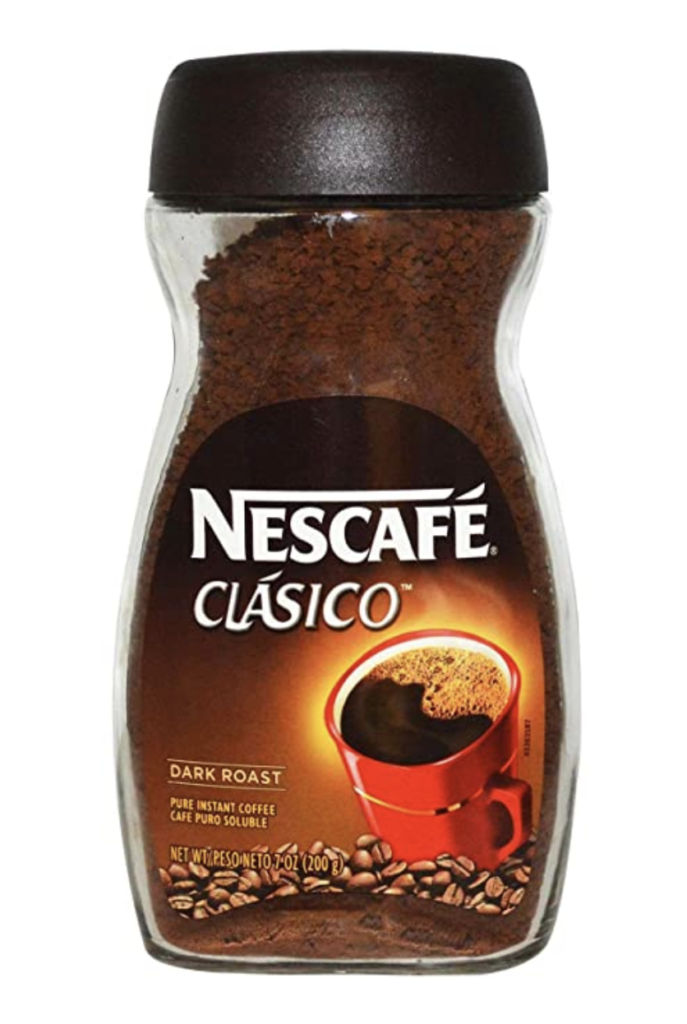 And now, for the recipes!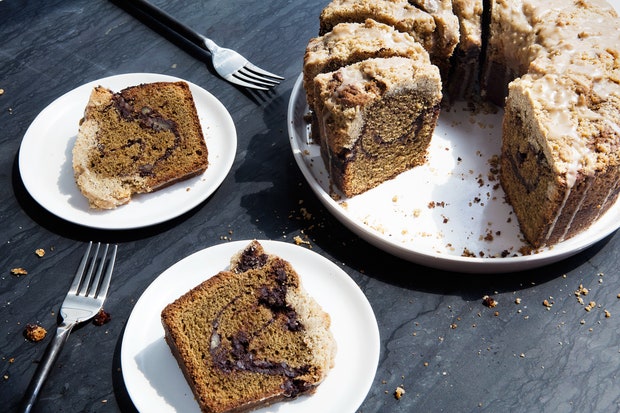 While coffee cake is traditionally meant to be enjoyed with coffee, some bakers have started putting coffee right in the cake for a new take on a classic. The results? This cake tastes like coffee smells.
You'll need a cake pan for this recipe! Here's our recommendation.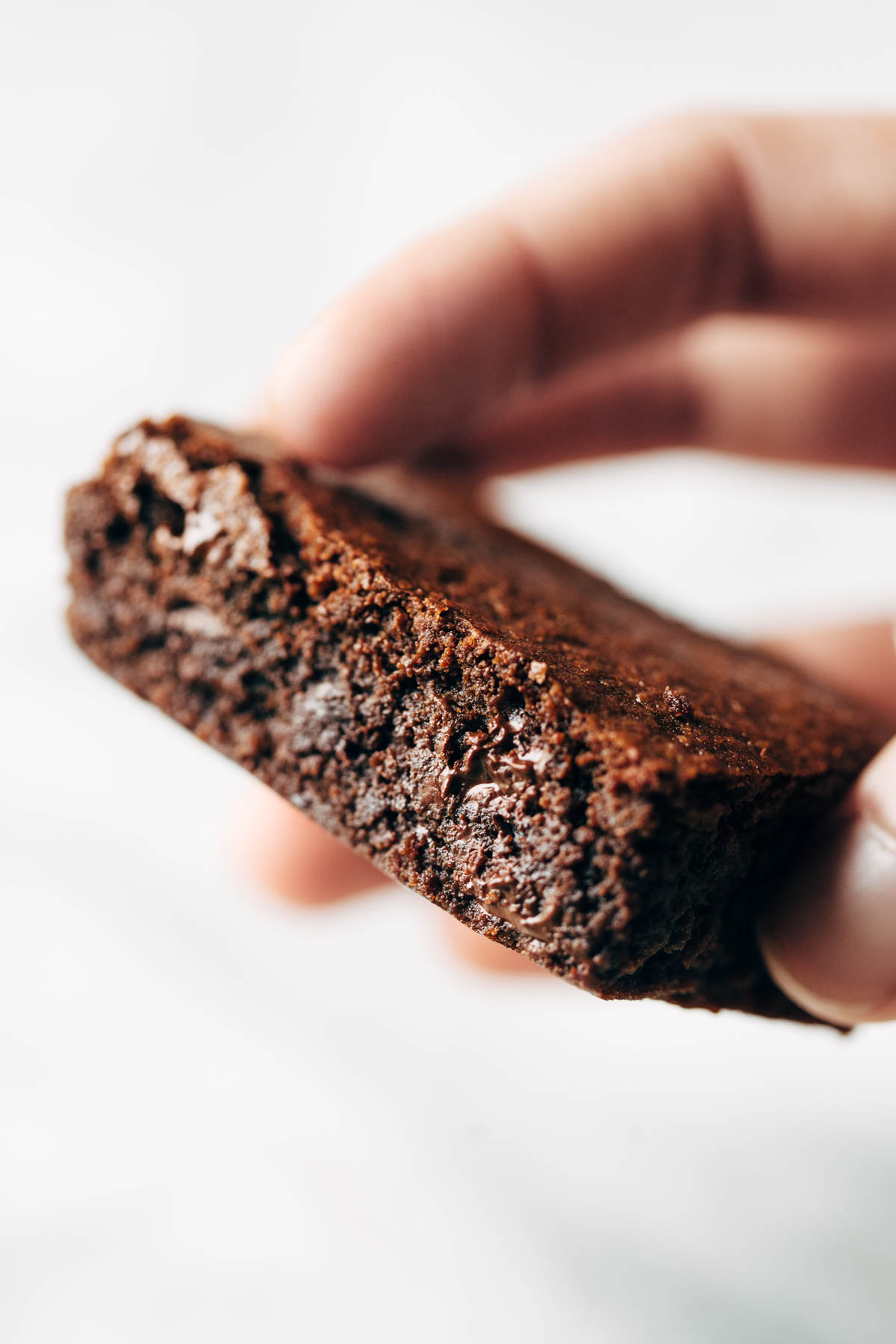 Coffee and chocolate are a classic pairing, and for good reason: The bitterness in coffee perfectly complements sweet, rich chocolate. The coffee in these brownies amplifies their chocolatey-ness without overpowering it. 
You'll need a 9×13 baking dish to make this! Here's our recommendation.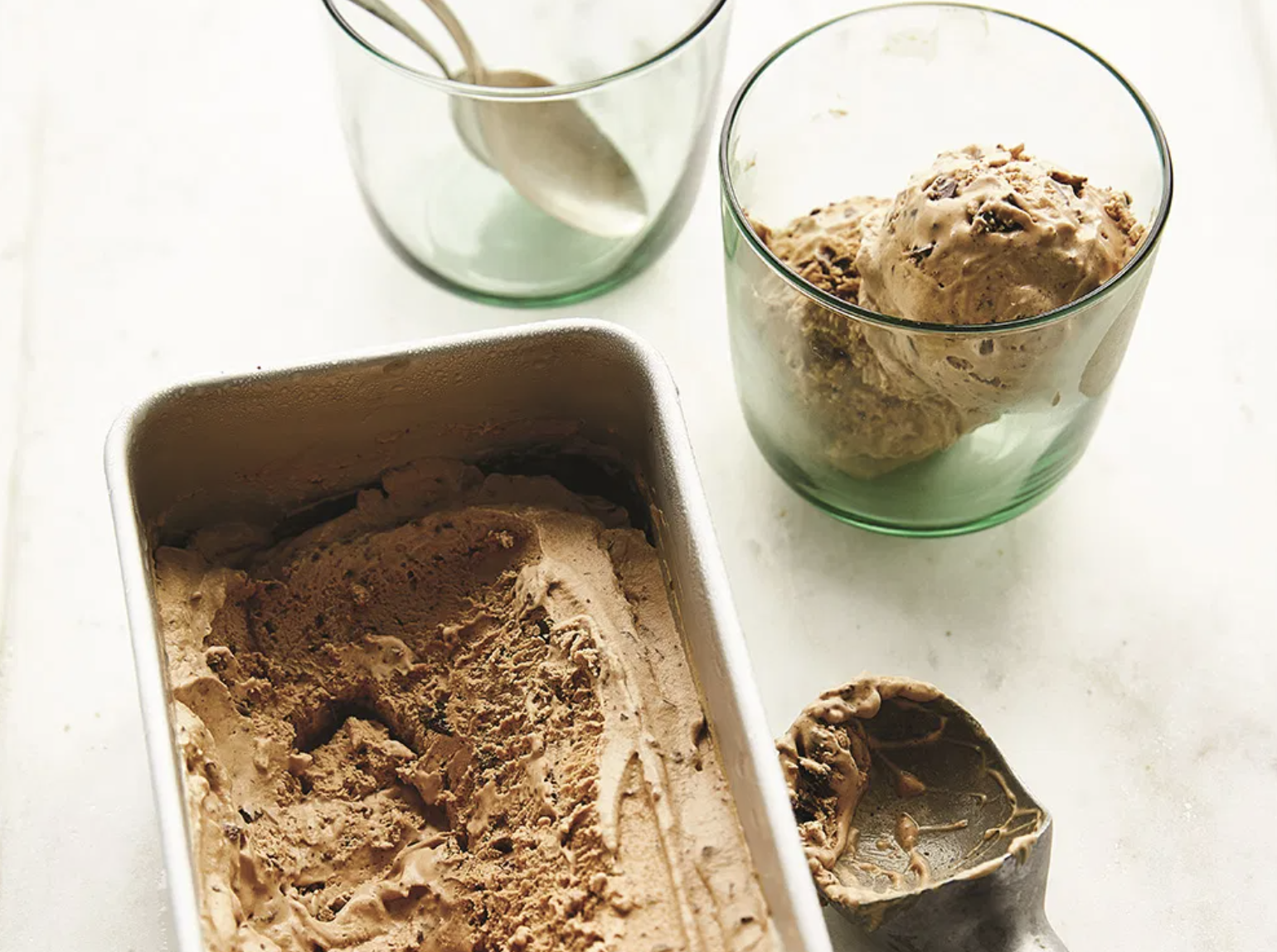 Vietnamese coffee—strong brewed coffee served on ice, usually with sweetened condensed milk—is perfectly suited for turning into ice cream. Andrea Nguyen's recipe is a tribute to an ice cream parlor she visited in Ho Chi Minh City, and bonus, it doesn't require an ice cream maker.
We recommend a handheld mixer like this to make this no-churn ice cream!
These candied nuts make the perfect hostess gift or after-dinner snack. The slight bitterness from the coffee is counteracted by the crunchy, sugary coating. This recipe can easily be adapted to use other nuts—or even seeds—if walnuts aren't your cup of tea (or coffee?) 
Here's our favorite sheet pan – you'll need one for this recipe!
If you're looking for something more on the savory side, you're in luck. This coffee rub mixes instant coffee with a handful of dried herbs and spices for an aromatic blend you can use on anything from brisket to chicken to tofu.
Here are our favorite mixing bowls – you'll need one for this recipe!
Instant coffee lends itself well to barbecue sauce, too. This sweet and tangy sauce gets a little kick from both brewed coffee and instant coffee granules. It's perfect for pulled pork (or jackfruit if you're looking for a plant-based option!)
We recommend a saucepan like this to make the sauce!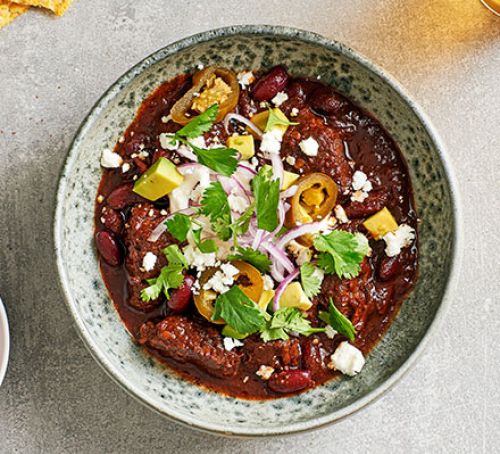 Adding a little chocolate to chili is a trick I've known about for a while, but coffee in chili? This was new to me, but actually makes a lot of sense. The coffee helps tenderize the meat and adds an even deeper flavor to this go-to meal.
Here are our favorite casserole dish– you'll need one for this recipe!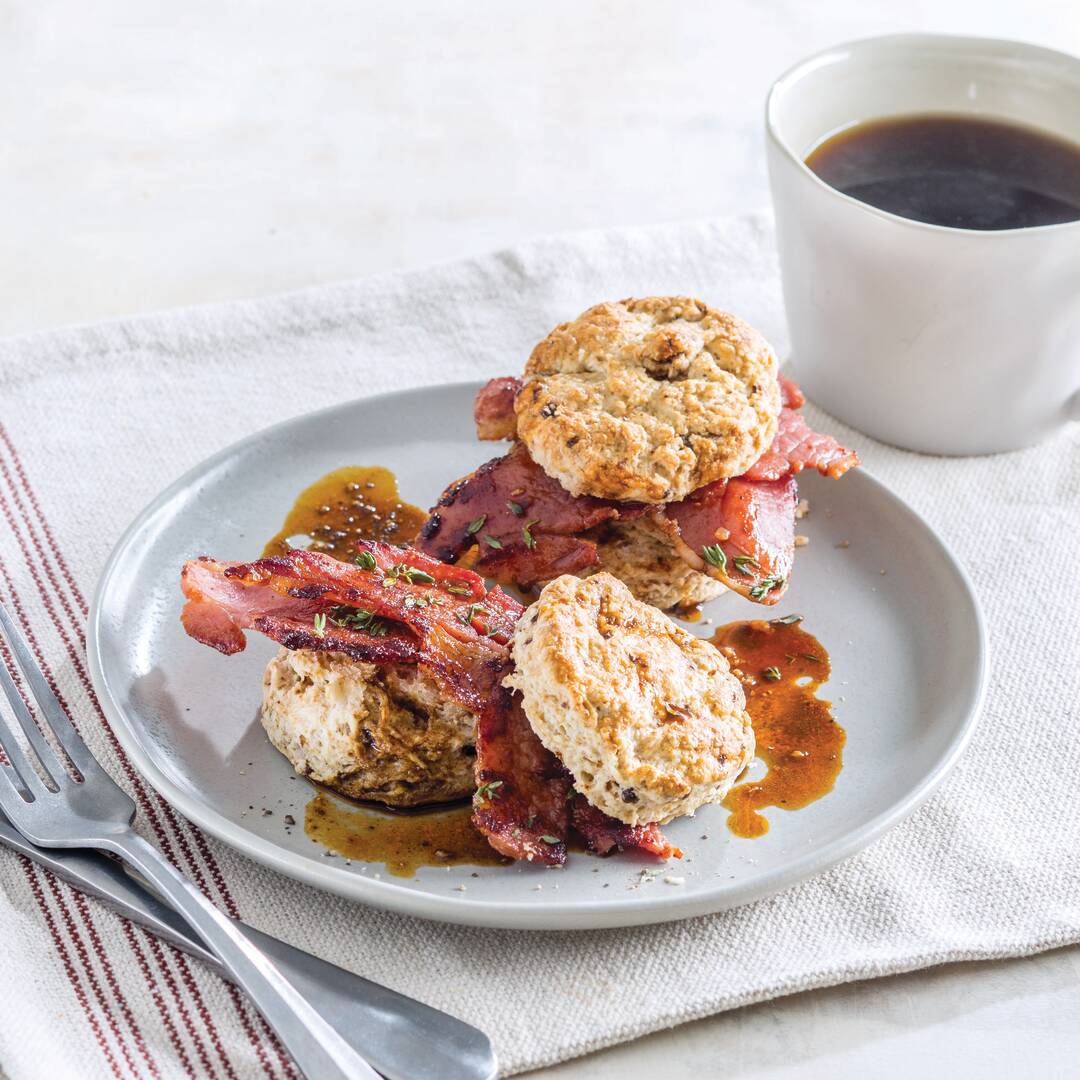 Finally, a Southern recipe that uses coffee in not one, but two of its components: the gravy and the biscuits. While the gravy calls for brewed black coffee, from what I hear using reconstituted instant coffee is perfectly acceptable.
You'll need a cast iron pan for this recipe! Here's our recommendation. 
If you're looking for even more instant coffee recipes, Workweek Lunch has a few that use—or can be adapted to use—instant coffee, like these Mocha Banana Muffins and this Banana Coffee "Mocha" Smoothie! 
If you like the sound of those, find more details about WWL membership, and gain access to the full WWL recipe collection, here.