When I moved into my first apartment after college, my mom and I made one epic trip to Ikea to pick up life essentials. I'm talking about a bed frame, a nightstand, some shelves, and of course, kitchen equipment. And man, do I wish I had a kitchen equipment list like this when we did our major equipment haul!
You don't really start to accumulate kitchen equipment until you've graduated college. Up until then, you're probably using what you brought from home and your college roommate's pots and pans. When you're finally on your own, though, you have to start somewhere, but even the most basic list of kitchen essentials is still dauntingly long.
To start, here's a quick kitchen equipment list that will help you get started:
Cutlery (knives, forks, spoons)
A few glasses/cups
A few plates (we currently only have 6 plates for 2 people)
One eight-inch chef's knife (more on that later)
A medium-sized pot and 10-inch pan
A spatula
A large stirring spoon
Oven mitts
A glass baking dish
A metal baking sheet
A colander
A can opener
You can do a lot with just that kitchen equipment list, but most people tend to accumulate more than the bare minimum of equipment over time. This is what I want you to avoid!
After all, it's hard not to when there are a plethora of random kitchen tools just a click away, and they're all pretty tempting. Have you been inside a Williams Sonoma? Just the sight of all the pasta machines and coffee accessories will have you dreaming of becoming that person that makes lattes and pasta from scratch. But, if we're being honest, you probably won't. Because, despite my best intentions, I've only used my milk frother twice in the last 2 years.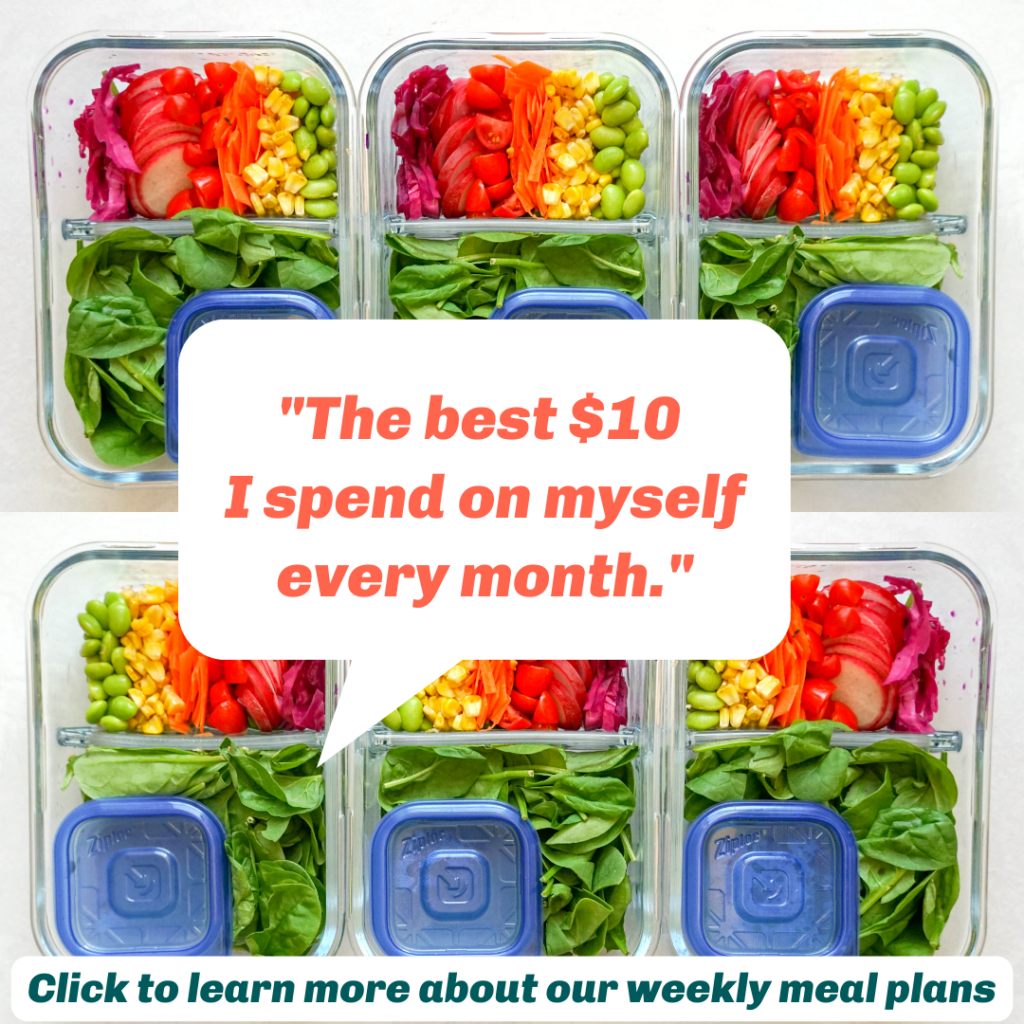 That doesn't mean you should never splurge on kitchen equipment—just wait until you get more serious about cooking.
As you start cooking more and more you'll find that certain basic kitchen tools are actually way too basic for your needs. Anything that does just one thing is never going to be worth the purchase (looking at you, garlic press!), so keep your money for something that will be (like a quality chef's knife).
Because spending more on high-quality kitchen equipment will most certainly make your life easier. Think about how long it takes to cut anything with a dull knife, and just how frustrating that can be. Sure, it may not have cost much money, but it will cost you time and energy in the end.
Instead of making the same mistakes as I and so many others have made, use this guide to know what's necessary and what's not right from the jump.
Here's a list of kitchen equipment you should definitely invest in no matter the size of your kitchen.
You only really need ONE knife in your kitchen for cooking and that's an eight-inch chef's knife. Ideally, a sharp one that's easy to hold.
After that, it's worth looking into a paring knife and a serrated knife for basic cooking needs in a minimalist kitchen. Here's the breakdown:
a chef's knife is for most slicing and chopping
a serrated knife is for cutting up tomatoes and bread
a paring knife is for slicing smaller soft produce like strawberries or an apple
You can get this one from Nakano for 30% off with the code WORKWEEK.LUNCH at checkout!
You can also order this Misen knife on Amazon which is similar!
As much as I love Ikea, I don't recommend their knives. They go dull after just a few uses, and you can find way better options at a marginally higher price.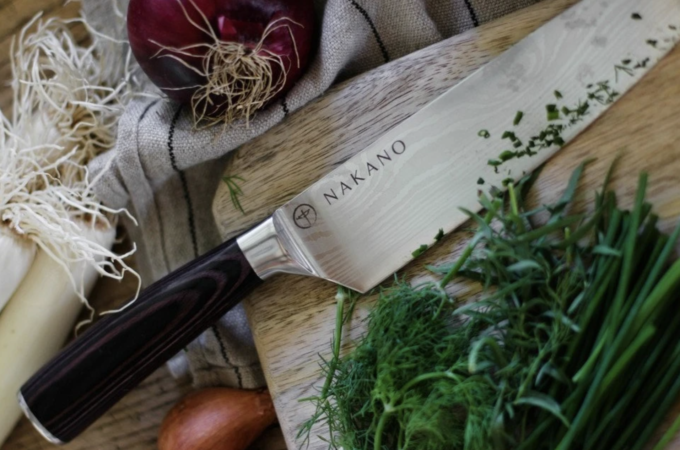 In order to keep your knives in top shape, you need a knife sharpener! You only need to use a whetstone like this a few times per year, and this one by Nakano is super easy to master.
You can also hone your knives (using the long steel rod) weekly, or even daily if you prefer that method.
Here is a video with tips on how to use a whetstone!
If you are interested in the Nakano Whetstone, you can use the code TALIA for 10% off at checkout!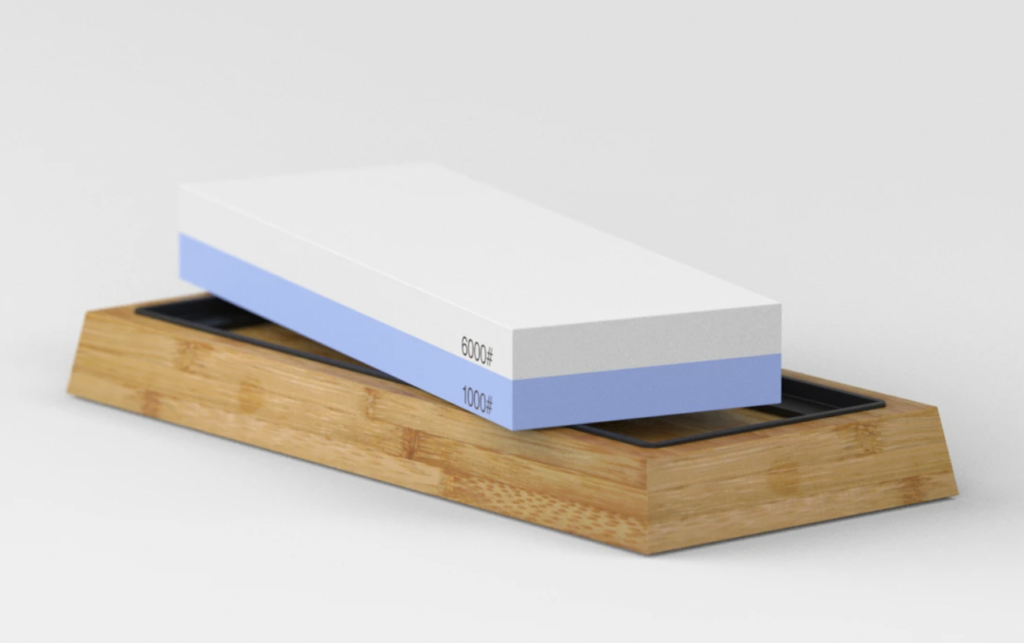 3. A few good pots and pans of different sizes
Keyword: FEW. A three-quart and six-quart pot will get you very far in a small kitchen, especially if you're cooking for one or two.
A 3-quart pot will be great for things like oatmeal, boiling eggs, quick sauces and small batches of rice. The larger pot will come in handy for cooking pasta, larger portions of grains, chilis, soups, stews and for popping popcorn! I bought a 10-quart pot and still haven't used it, so I don't think you need to go bigger!
In terms of pans, I recommend a 5.5-quart stainless steel pan and a 10-inch nonstick skillet.
Having a nonstick pan is important for cooking eggs, fish, tofu and other proteins — especially if you're a beginner. But don't spend too much on it because the coating won't last forever.
On the other hand, definitely invest in a stainless steel pan because those can last decades. Mine is going on five years old and it's in amazing shape! Stainless steel can be intimidating at first, but it's important to learn how to use as a home cook.
I made the mistake of picking up my first set of pans from Ikea. Since I cook a lot, they only lasted six months. Don't be like me: Spend a little extra on pans that will actually last and you'll actually save more money in the long run. Make sure to get three of each in different sizes for your different needs—think, small, medium, and large. as long as they're different sizes, should be enough.
Product links for my favorite pots and pans for your kitchen equipment list:
---
Food processors are very versatile. They're great for making pesto, hummus, cauliflower rice, and even ice cream! (Forget the ice cream maker, seriously.) You don't need a big one either!
I have an adorable one like this that holds three cups.
It's under $40 and worth every penny because it's Cuisinart (duh).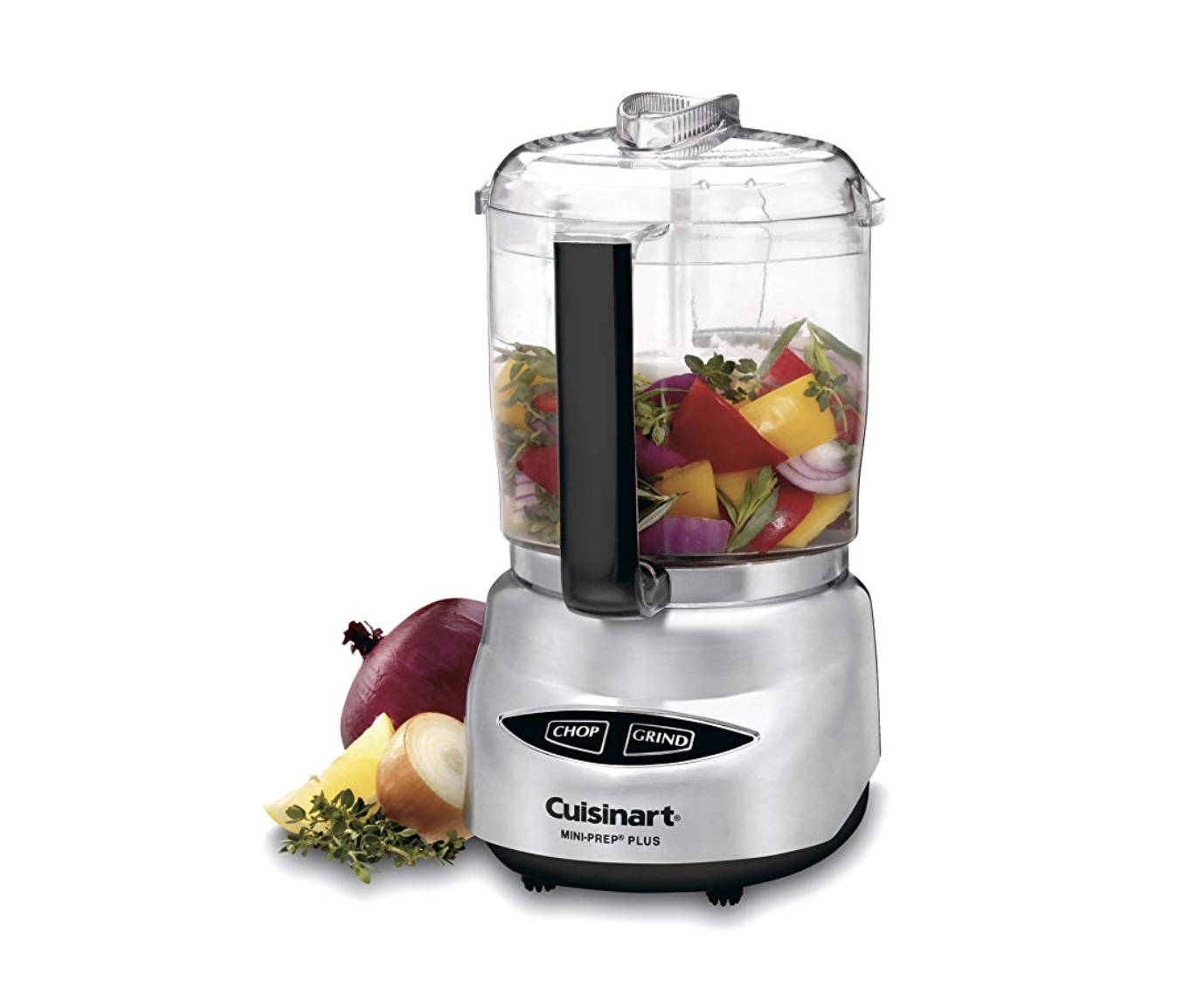 People are crazy loyal to their favorite blender brands, but it really doesn't matter which one you have as long as you have one. The Magic Bullet worked for me for a few years, until I started blending soups. Then it was useless, which is why I recommend getting one that allows steam to escape (without any mess). At the end of the day, you just need something that will let you make everything from soup to sauce to pancake batter, and beyond, like the Ninja blender I have (pictured below)!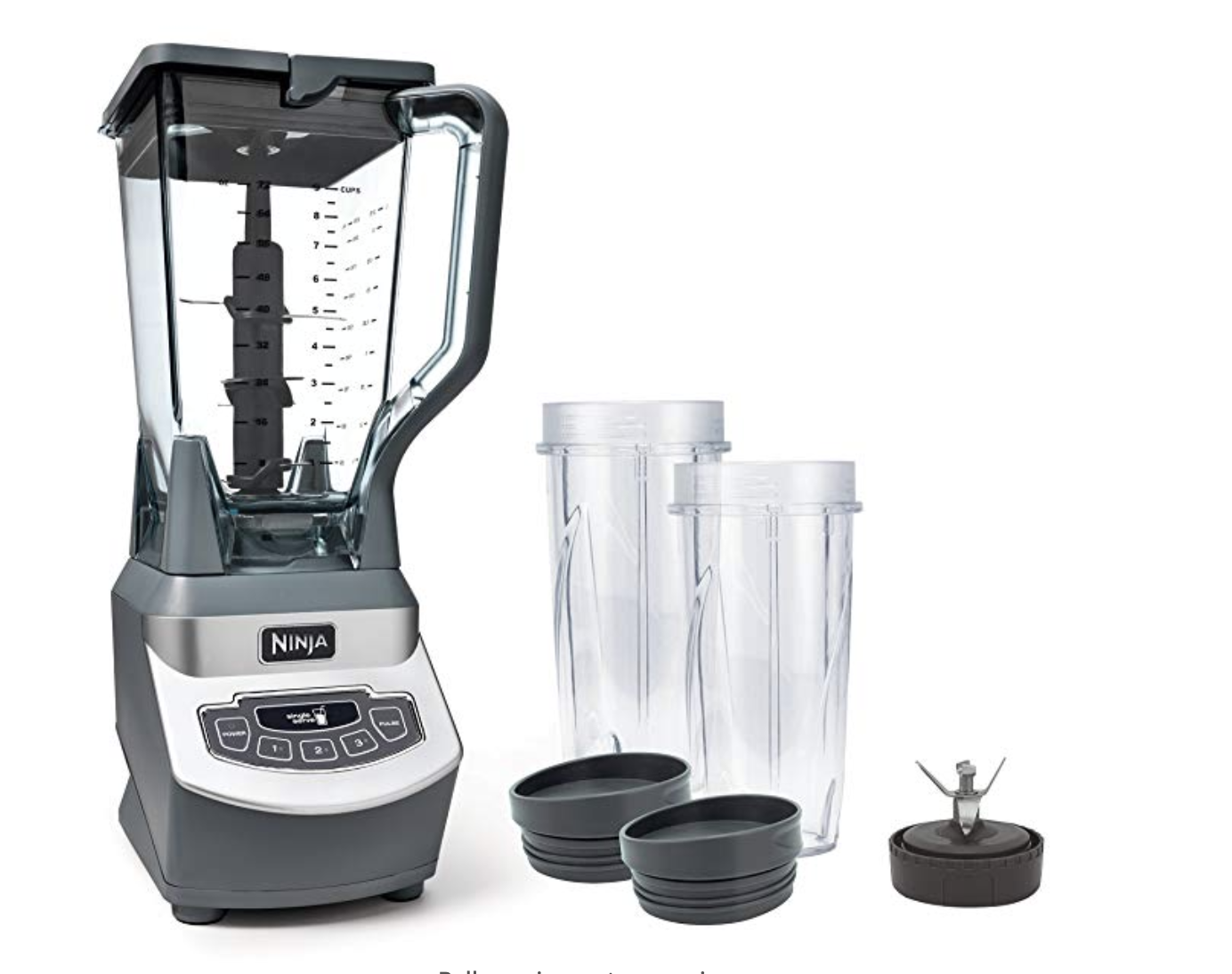 ---
Personally, I only use measuring cups and spoons when following a recipe—a rare occurrence in my kitchen.
Though I eyeball almost everything when I cook, these tools come in seriously handy when I'm trying out a new dish and I'm not sure how it's going to taste or when I'm baking something that's more finicky, like bread or cake. And they're usually pretty cheap, so there's no excuse not to invest in them.
Here's a set
that costs only $7.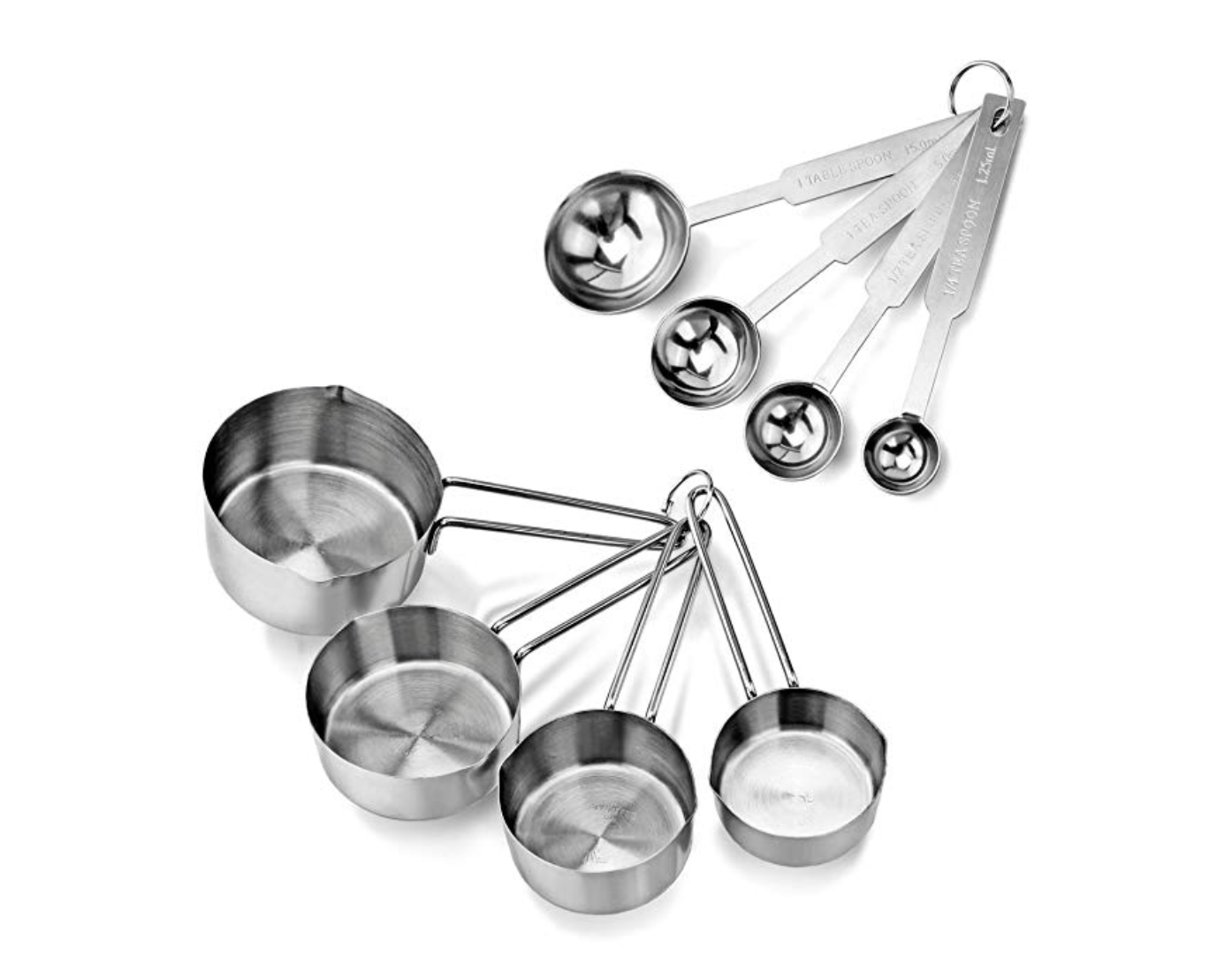 ---
I made the mistake of buying two plastic cutting boards at Ikea that only lasted a year. No joke—they broke in half.
It's good to have two to three cutting boards so that you can assign them to different purposes. Anyone who's chopped garlic knows how the flavor and smell can cling, but if you have a cutting board specifically designated for the task, you won't have to worry that your fruit or bread will unintentionally acquire a garlicky aftertaste.
For your kitchen, I recommend plastic and bamboo cutting boards of different sizes!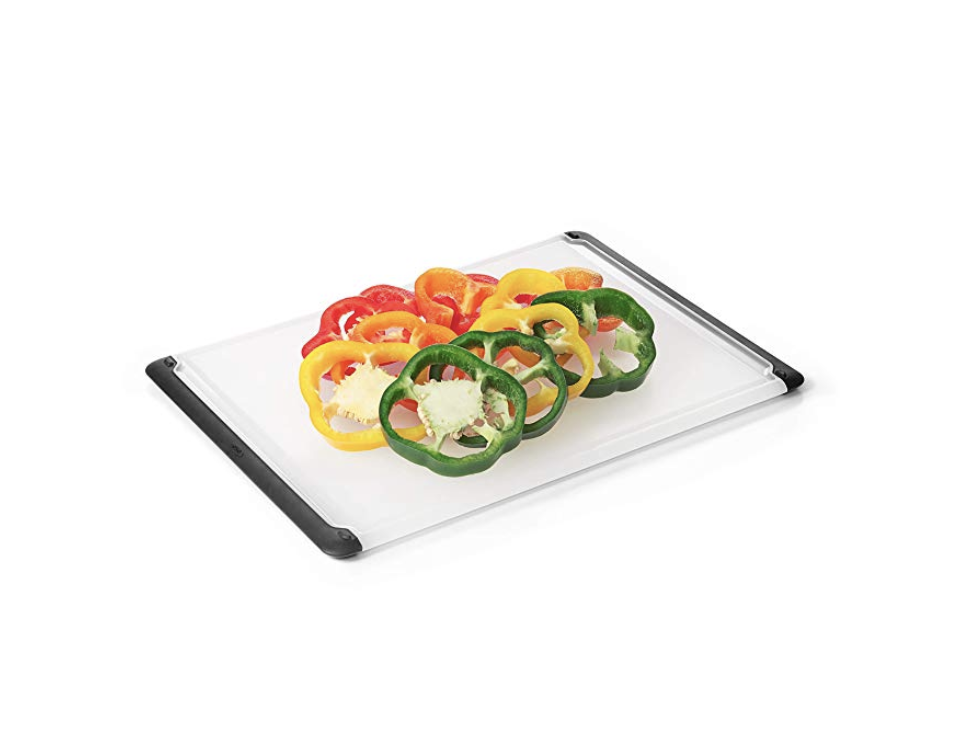 This kitchen equipment list would be incomplete without food storage containers. While you can get cheap ones in the supermarket for $5, I would invest in higher quality ones, like all of the containers listed in my post here.
Whatever your preference, whether glass or plastic, there are plenty of high-quality options out there to choose from.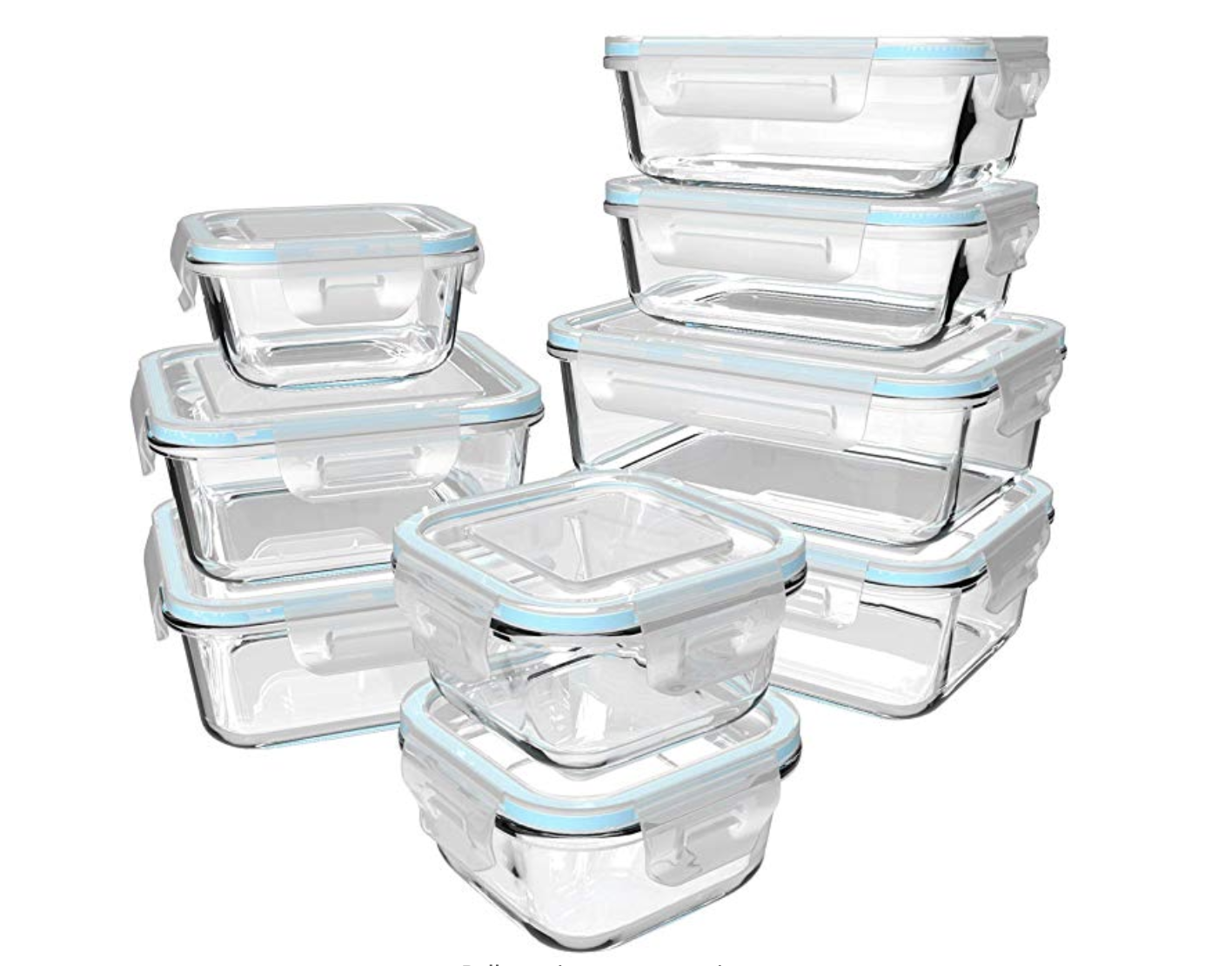 I've barely scratched the surface of kitchen equipment here, but there are a few more items that could be essential or useless depending on your lifestyle and cooking needs.
9. A baking sheet and baking dish
Sheet pan meals are essential to basic home cooking and a baking dish is necessary for all your pasta bakes, mac and cheese and favorite casseroles. This is where Ikea did actually come through! I've had my Ikea baking dishes for five years now, and while they're not in amazing shape, they still work just fine.
One baking sheet and one baking dish are enough for a minimalist kitchen. Here's what I recommend:
10. Stainless steel or glass mixing bowls
This kitchen equipment list wouldn't be complete without bowls! You won't actually realize just how important mixing bowls are until you start cooking—well, try to anyway. You'll quickly discover that all of your normal bowls are not big enough for what you need them to do, whether that's tossing a salad or whipping up a batter for cookies. Large and medium-sized mixing bowls are the best tools for these jobs if you want to avoid unnecessary splatter and spills. Luckily there are many affordable options, and there's really not much of a difference in quality between the stainless steel and glass varieties. What you choose comes down to your preference.
11. A minimal amount of cooking utensils
I know plastic isn't ideal, but good silicone cooking utensils can last! They're easy to use and clean and I love the ones I have. The key is finding a set that doesn't include a zillion pieces! I don't know about you, but there's a limit on how many cooking utensils I can stuff in a drawer. Here's a minimal set I can recommend.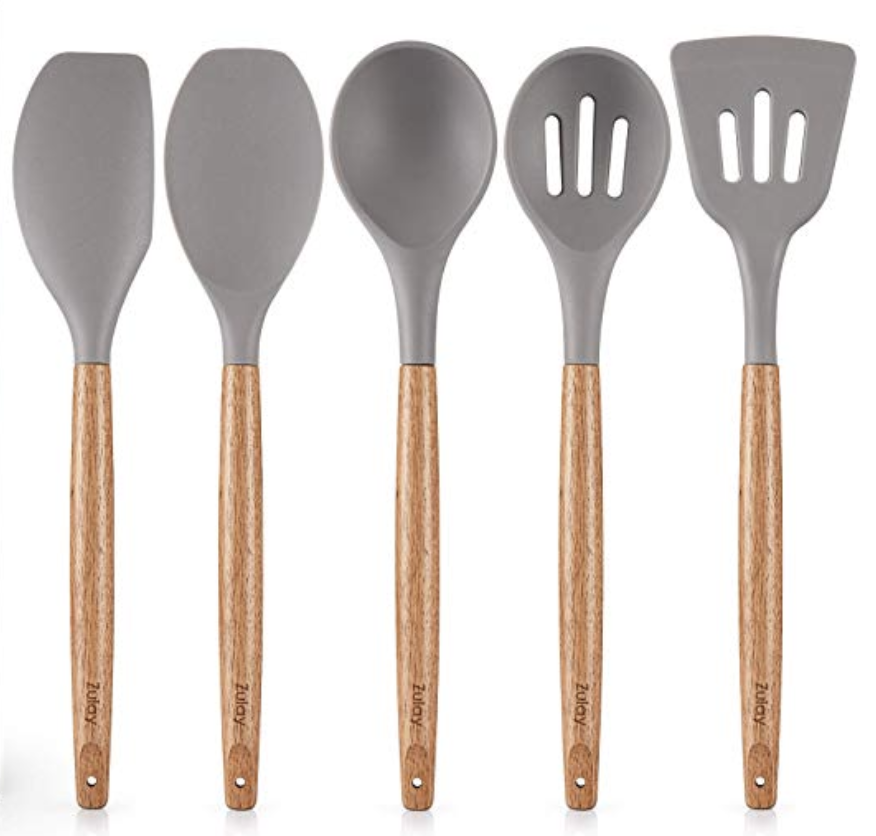 ---
Kitchen equipment list: tools you might need, depending on what you like cooking.
If you're a salad lover, this will definitely come in handy. If your salad greens are still wet (even a little bit) when you try to dress them, the dressing will never fully stick. Don't swing for the cheapest option you find, though, because I've had a lot of people tell me that they can break really easily. This collapsible version won't take up a ton of your cabinet space and, according to reviews, will last you a long time. And it costs less than $15!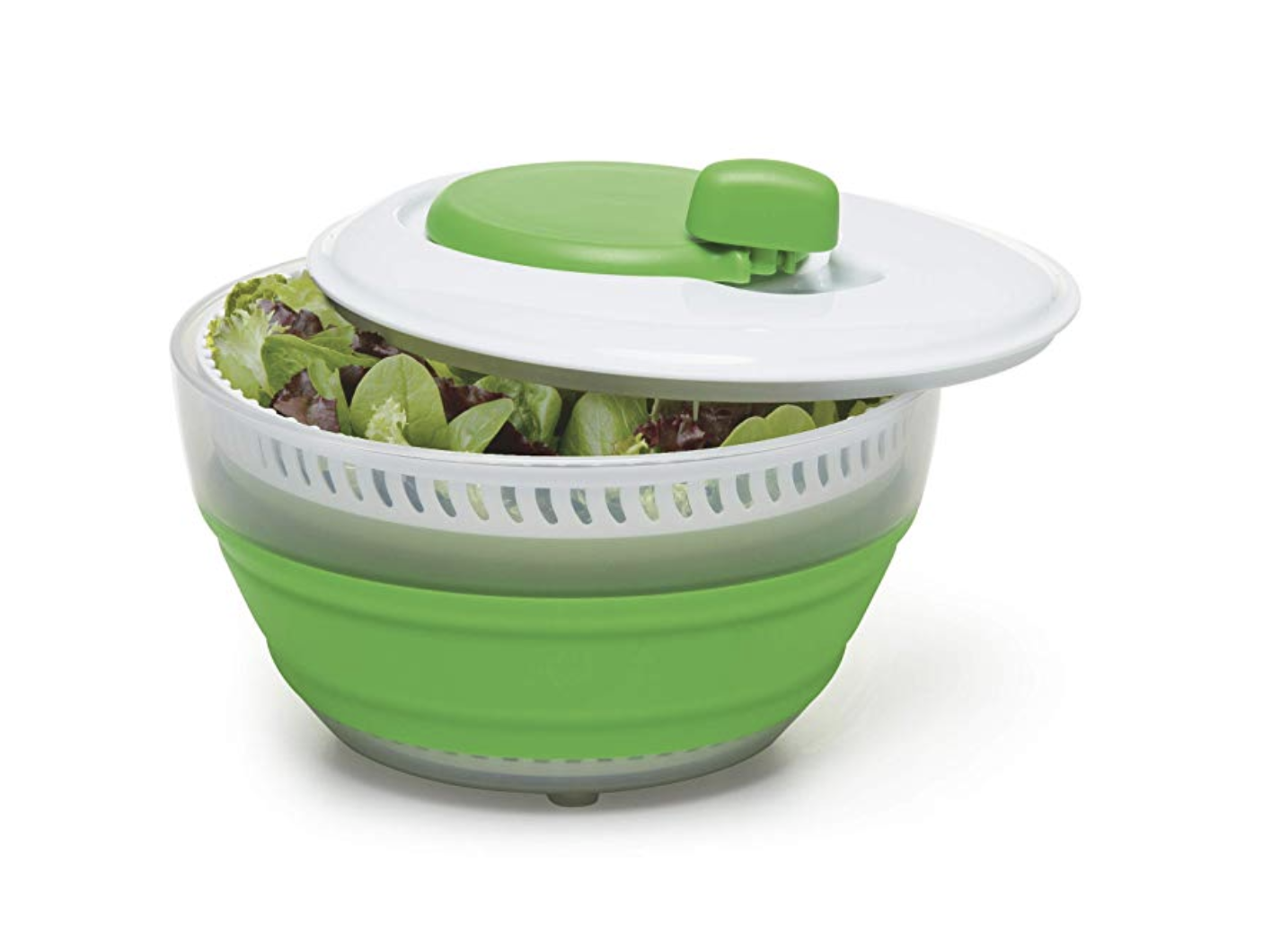 There's really no better tool for guaranteeing you get a perfect sear on your meat. However, if you don't cook meat a lot, then you don't necessarily need this, because it's pretty heavy and difficult to maintain.
Some would put this at the top of their essential kitchen equipment list, I don't own one and so far haven't hit any culinary roadblocks without it. It's your call.
Some love to use a slow cooker to prep meals in bulk because they can just turn it on and let it do its thing. It'll also cook food while you're at work or out running errands, that way dinner is already ready to go when you get home.
But a lot of people have told me that, though they love the promise of a slow-cooker, they never actually use the ones they have. I didn't grow up with one, so I'm not as keen on using them, but they definitely seem convenient.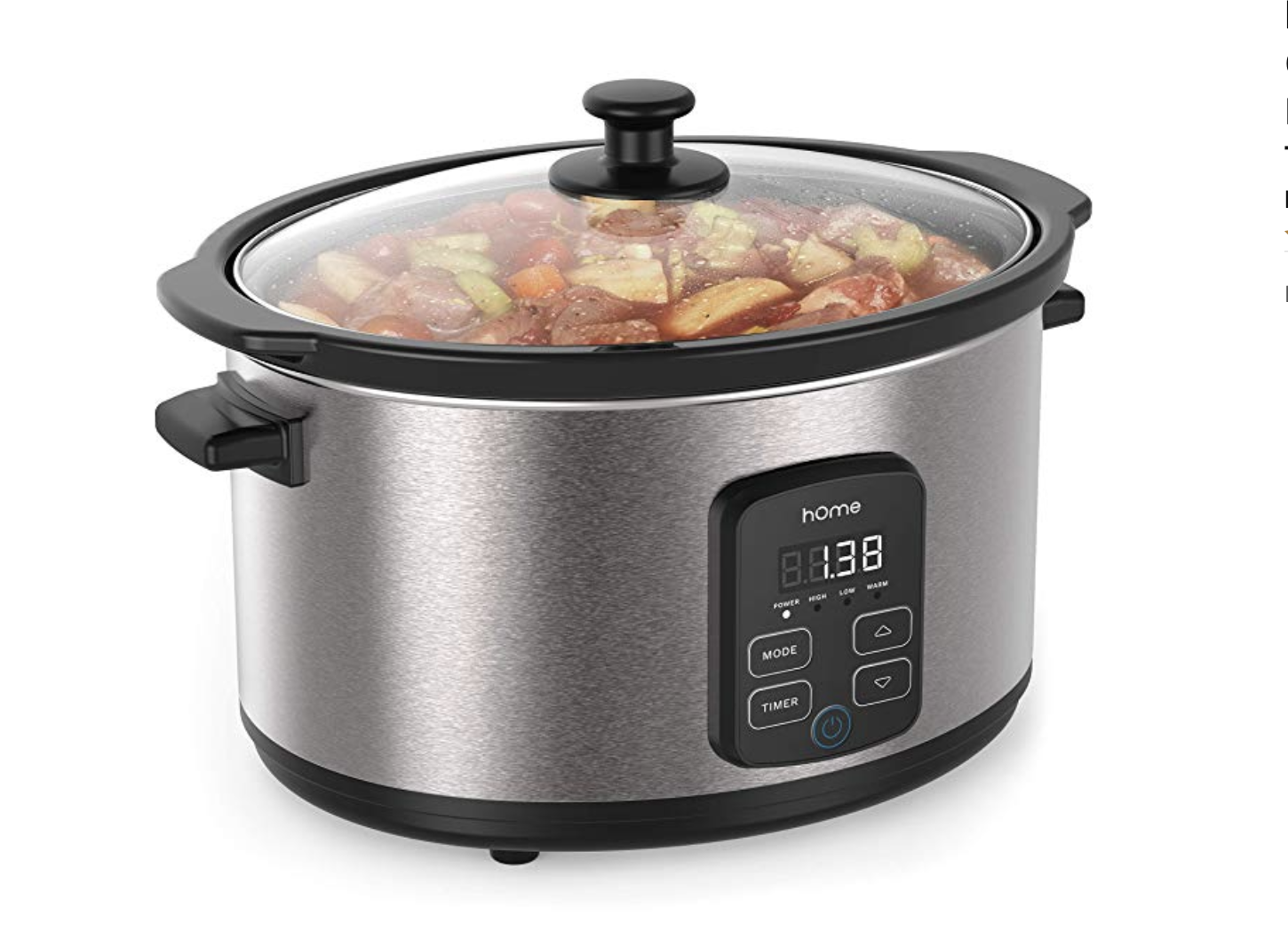 Food scales are a great purchase if you're a bread baker (hello) or if you're relying on recipes that use the metric system. They're also great for dividing your meals into exact portions if that's something you're trying to do. It's basically impossible to guarantee your portions are the size you want them to be otherwise.
Though I have and use both of these tools at the moment, I know that it is possible to survive without them which is why they're not on the essential kitchen equipment list. While a microwave may make the process of reheating leftovers super fast and simple, you can also totally do it with a pan and a stovetop, or a baking sheet and your oven. And you can toast bread in a pan or in your oven, too!
---
Kitchen equipment list: waht you definitely don't need.
A Bread maker
When I asked some of my blogging buddies about what kitchen tools they never use, bread makers were at the top of the list.
Look how bulky they are.
Not to mention, the cheapest bread maker I could find on Amazon was $50, which is a lot to spend on something that really won't help you that much. What's wrong with store-bought bread or picking up fresh bread at a local bakery anyway?
If you want to make your own bread, all you need is an oven, a baking stone, and pizza peel (giant spatula) and you're set.
Here's the basic method I use to bake homemade bread without any machines.
A Veggie Spiralizer
Spiralizers are a Pinterest favorite, but I'm not buying it. Literally. Yes, making zucchini pasta is cool. It's a nice way to incorporate more veggies into your day-to-day life if you get bored of pasta, I guess. But after talking to a few people, many told me that their spiralizer sits unused collecting dust.
And you actually don't even need this tool to "spiralize" vegetables. With your quality chefs knife, you can easily cut anything into long, thin strips. And anyone who owns a KitchenAid stand mixer can simply buy the spiralizing attachment for that instead. Unless you're a zucchini noodle fiend, there's really no reason to invest in this.
A Food Dehydrator
My friend had a food dehydrator in college and it took up so much space she had to leave it on the floor. She used it to make dried mango, banana, and apple slices, but you can easily do the same thing with your oven by simply setting it to a very low temperature (no higher than 200 degrees F) and letting your chosen ingredient bake for hours until it's totally dried out.
Like this person who totally admitted she could make apple chips in the oven:
Electric can opener
Why not just use a normal one?
Ice cream maker
Unless you're passionate about making homemade ice cream, you don't really need one of these. Making ice cream from scratch really isn't cheaper than simply picking up a pint of your favorite flavor at the supermarket. And there are plenty of great no-churn ice cream recipes that rely on food processors and blenders to get the job done instead.
While I own a gorgeous red KitchenAid stand mixer, it lives at my dad's place, because he actually has the space for it in his normal-sized kitchen.
Instead, I keep a small hand mixer at my place for all of my baking needs. It's perfect because it doesn't take up a ton of space, and it's easier to clean and cheaper than a KitchenAid. Of course, if you're a huge baker, make the investment. It'll enable you to do so much more than you could before, and it'll last forever.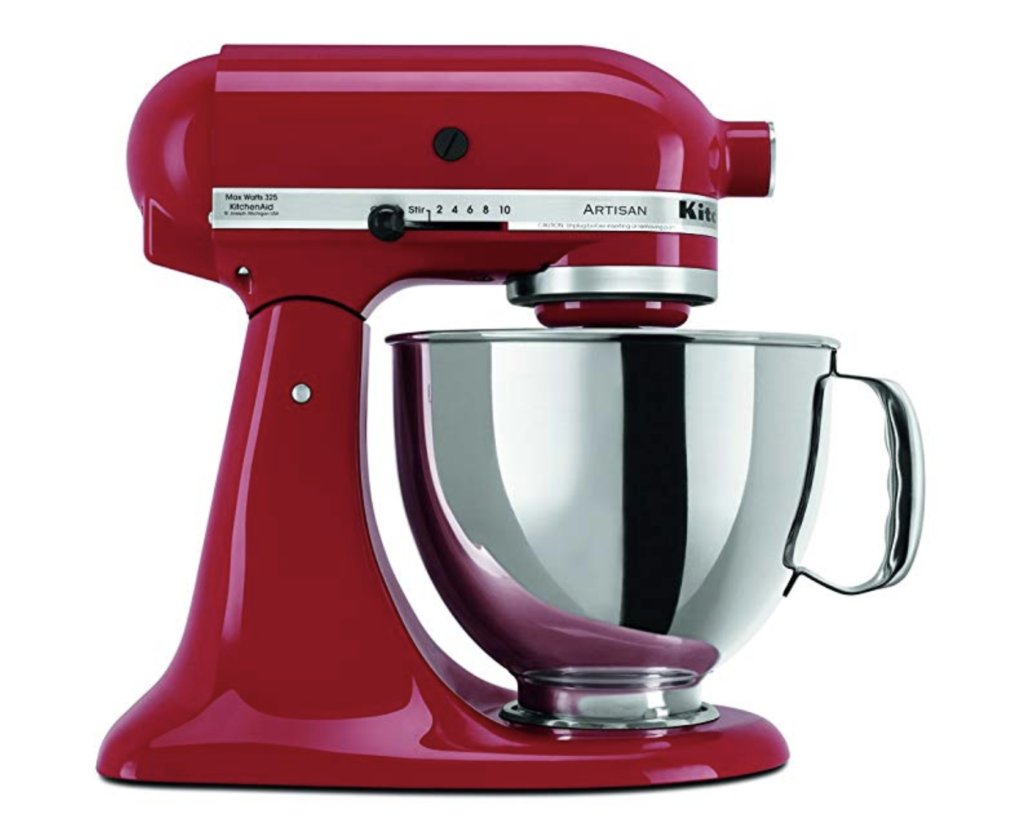 You can make all of these things in a normal pan! No need for a bulky novelty item.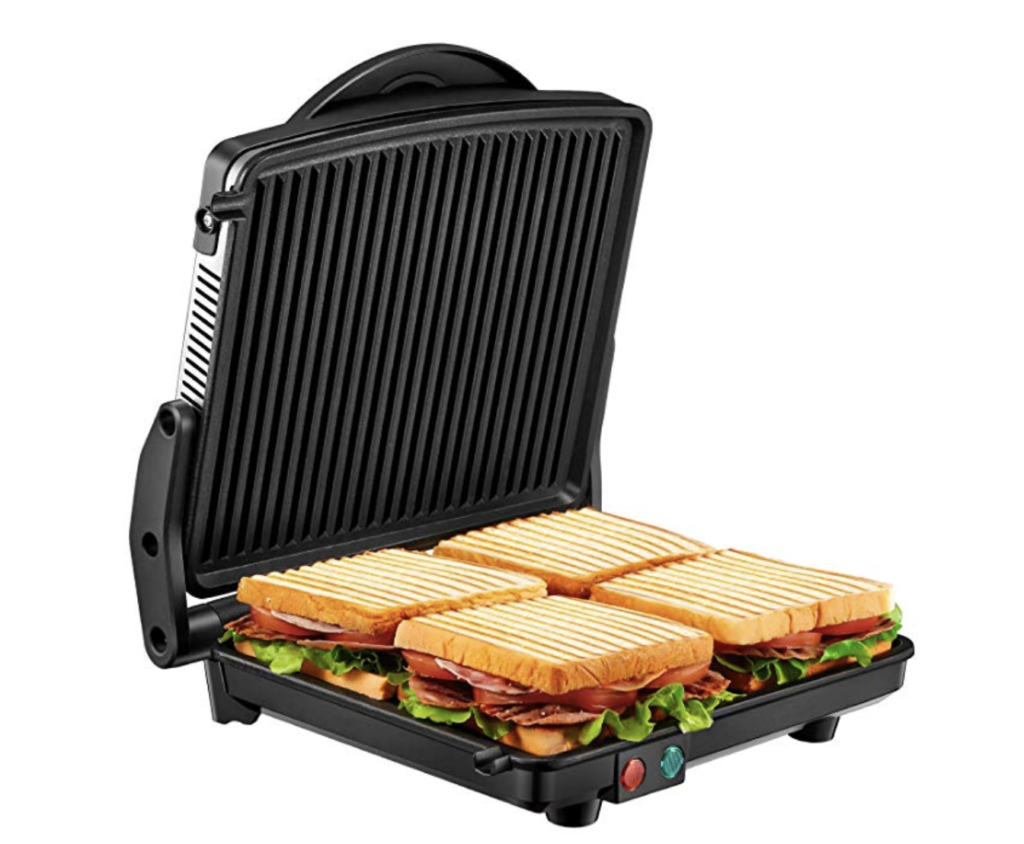 Popcorn maker
These are totally useless. We can make popcorn in a pot on the stove super easily! Here's my recipe. See? No fancy equipment needed.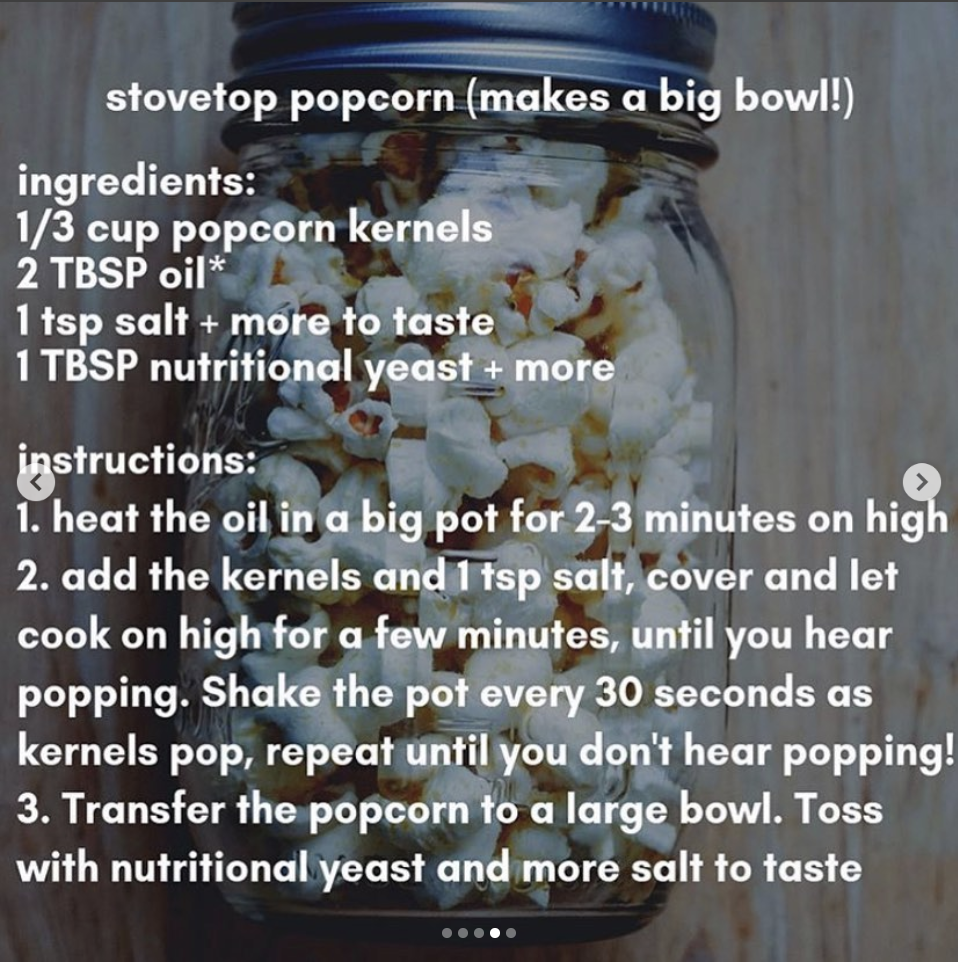 Mortar and pestle
I've used a mortar and pestle just once in my life, and that was while making a curry from scratch at a cooking class in Thailand. Even though the dish tasted great, crushing up all the spices to make a paste was time-consuming and labor-intensive, and I couldn't see myself doing it regularly at home.
If you don't like complicated recipes with lots of ingredients and steps, skip the mortar and pestle and just go for premixed spices and pastes. And maybe consider checking out our simple AF recipes!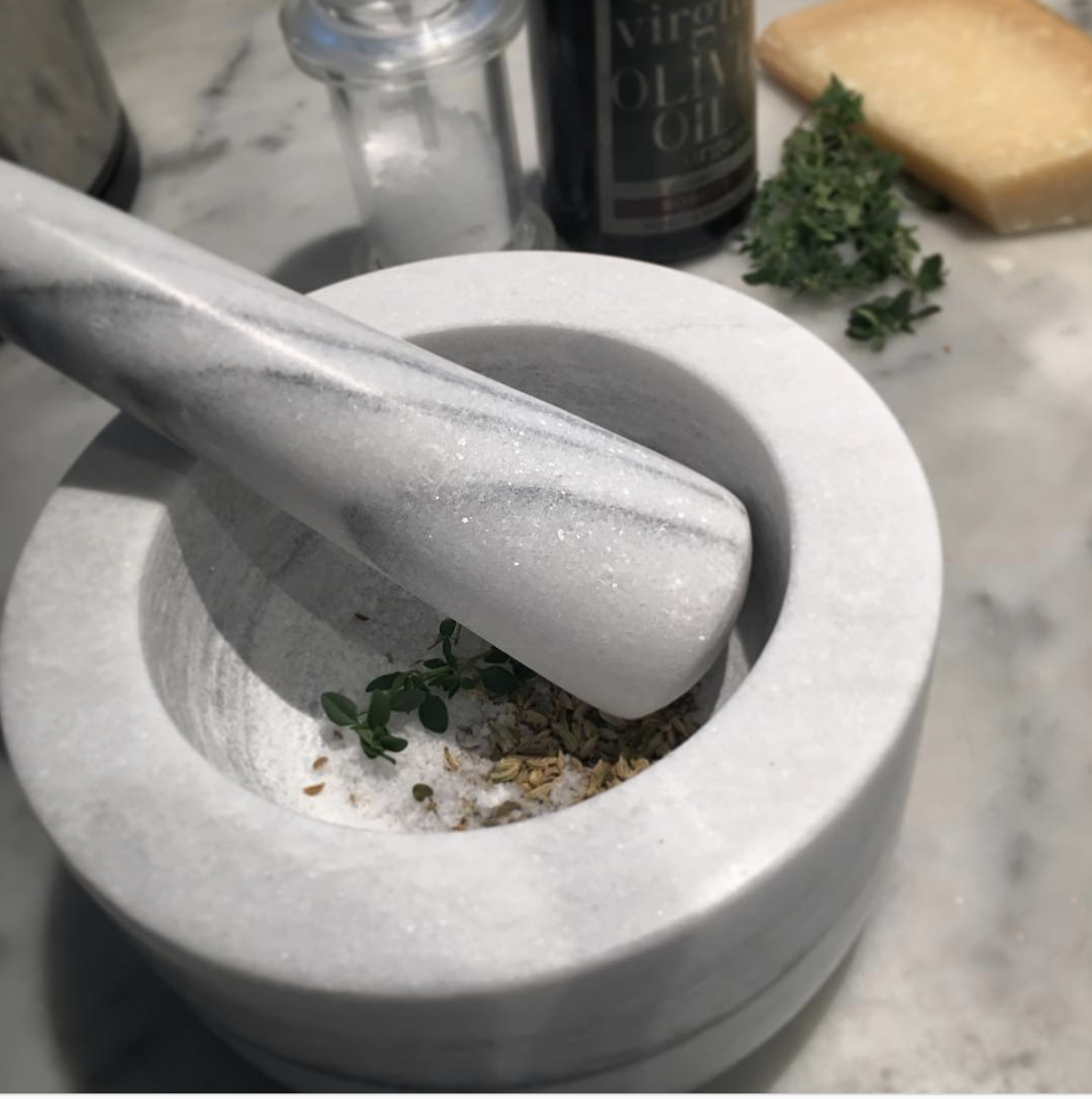 A Juicer
True story: my grandpa got my grandma a juicer and it was the biggest waste of time. We'd juice tons of carrots and apples and end up with maybe 1/2 a cup of juice (and 6x as much "waste" from the juicer). We all concluded it was better to just buy juices from the store!
When it comes to novelty kitchen equipment, do your best to resist the temptation. And if someone gifts you an appliance you'll never use, sell it or re-gift it. Otherwise, it's just going to take up space!
A Garlic Crusher
As I said before, you can just use a knife to chop garlic! No need to spring for another tool that will just take up space.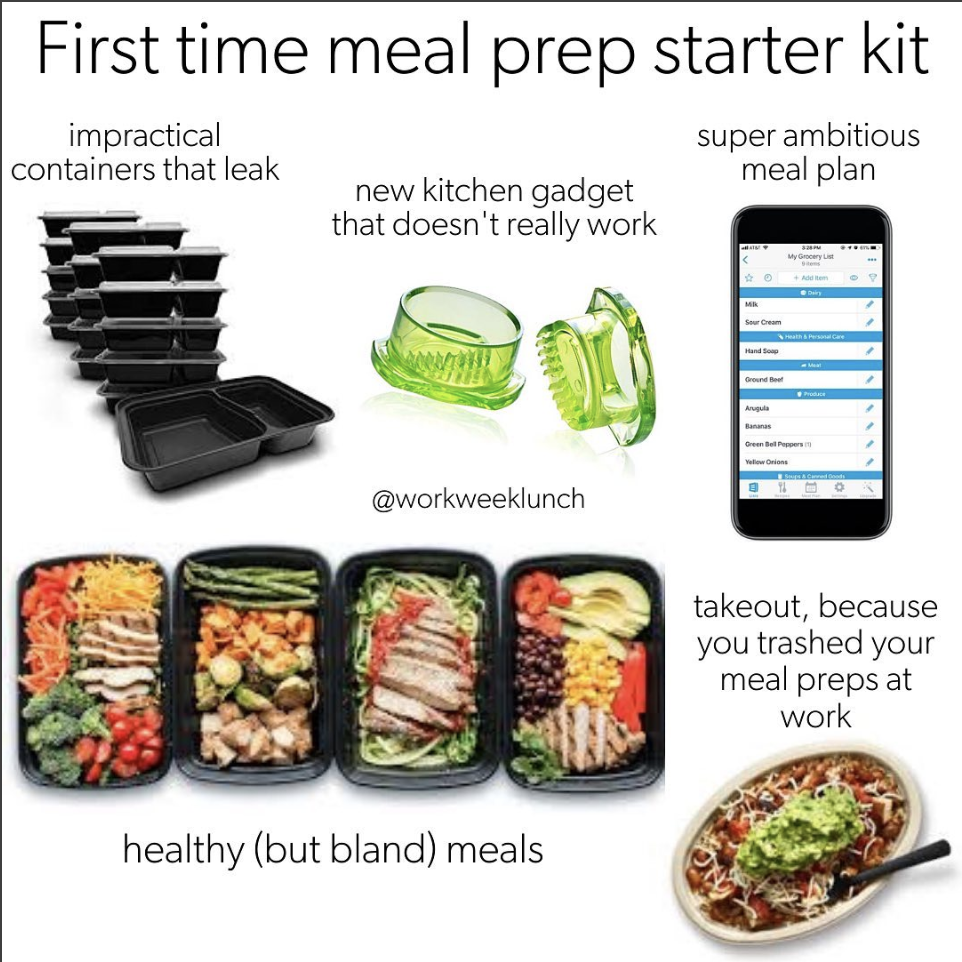 ---
---
What do you think? Did I miss any of the essential kitchen equipment? Comment below!