When I moved into my first apartment, I spent about $80 per week on groceries and felt like I didn't have enough food to get through the week. So where was all that money going? That's when I combed through my receipts for answers. Since then, I got my grocery budget down to $40 per week – half of what it used to be – by making some simple changes to my grocery list. Grocery shopping on a budget doesn't have to be a headache! 
Quick pro tips for grocery shopping on a budget
How To Save Money On Food (Easy & Realistic!) + Food Budget Q&A
Track your spending with an app like Mint or You Need A Budget to make sure you stay within your budget
Buy bulk when you can, and if you have the space to store everything in your home! Here are our Costco recommendations.
Always make your grocery list before you go shopping. Better yet, plug your grocery list into an online food shopping site like Instacart to better calculate how much your food will actually cost.
Explore more plant-based protein options to save money on food
Plant-based proteins like beans, tofu, tempeh, and lentils are excellent swaps for more expensive meat products on your grocery list. Beef is $2-4 per serving, while canned beans are $0.18-$0.50 per serving, so switching from beef to beans a few nights per week saved me some serious cash. Beans are a versatile, protein-rich addition to tacos, soups, curries, and pasta.
With the Workweek Lunch meal prep program you get access to 400+ meal prep recipes with vegan/vegetarian and omnivore versions of each plan.
Don't be afraid to buy frozen and canned vegetables
One of my biggest struggles with eating vegetables isn't the taste – it's the waste! I used to buy fresh produce every week and let it go bad. Frozen and canned vegetables are a cheaper, shelf-stable way to incorporate vegetables into meals. Frozen and canned vegetables have a bad rap, but they are equally as nutritious as their fresh counterparts. Vegetables I constantly used to let spoil, like spinach and peppers, are some of my go-to frozen buys now. 
Once you understand proper freezing methods, you can use your freezer to reduce waste, diversify your meals, and save time and money. Check out this post for our 5 freezer friendly meal tips.
Look for fresh vegetables that have a longer shelf life
Potatoes, onions, and hard squashes can last 1-2 months if stored in a cool, dark environment, and carrots and celery last between one to three weeks in the refrigerator. Their long shelf-life makes these veggies a good option for bulk-buying. In my grocery store, a 3lb bag of yellow onions is $1.39, while loose onions are $0.99/lb – that's $1.58 in grocery budget savings!
Here are my tips for using up your greens before they go bad.
Skip the brand names
Brand names are enticing, but their products are usually similar to, if not the same as, the generic brand's products. Store-brand beans at my grocery store are $0.54 per can, while the brand name costs $1.09 – the little things add up here when you're trying to decrease your grocery budget!
Make your own snacks
Although pre-packaged snacks are convenient, making my own snacks helps me stay on budget. Simple swaps like buying popcorn kernels rather than pre-popped corn, baking muffins, or making my own snack boxes are some of the ways that I cut down on my snack spending. When you're grocery shopping on a budget, it's always a smart move to make what you can from scratch. 
How To Meal Prep Snacks For The Week
Stop buying food you're not going to eat
I know this sounds obvious, but we all do it. I probably have a bag of lettuce rotting in my refrigerator as I write this. One of the best ways to save money on groceries is just being honest with yourself. Yes, carts full of kale and rice cakes look pretty in pictures, but will you really eat that stuff once you get it home? It's better to spend your hard-earned money on food you actually want to eat, not what you think you should eat.
How To Reduce Waste In The Kitchen
Here are some of my favorite budget-friendly recipes that use some of the swaps I mentioned above.
Tofu can be daunting for those who have never cooked it at home before. This recipe shows you how to make easy, crispy tofu that could make any omnivore happy. The veggies in this dish are also great candidates for a fresh to frozen swap.
Homemade Snack Packs
I love pre-packaged fruit, nuts, and cheese boxes, but they can be pretty pricey. To save some cash, I started making them at home with honey roasted peanuts, dried cranberries, and cheddar cheese. They're delicious and only $0.45 per serving!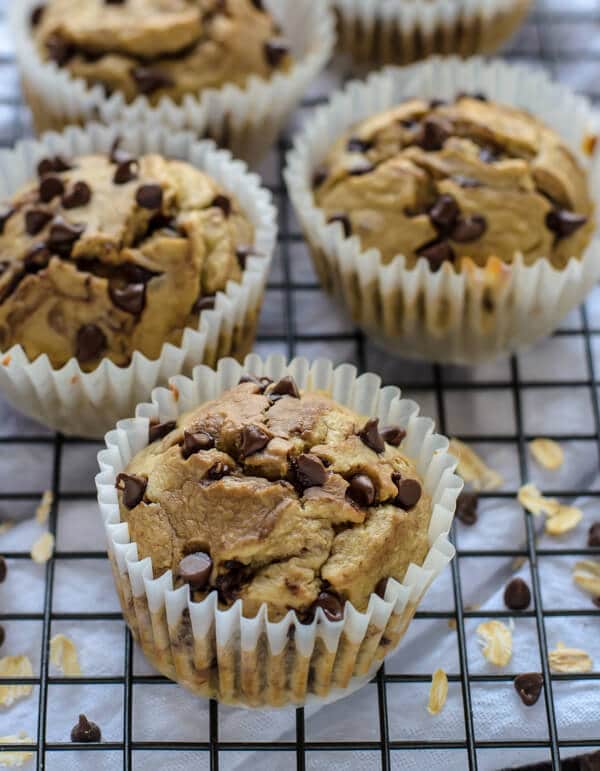 Baking can be messy and time-consuming, but this muffin recipe only uses one piece of equipment – the blender! You could add chocolate chips, nuts, or dried fruit to these muffins if you wanted to get creative.
This dish is nicknamed "pizza beans" in my house, and it's a delicious way to get some plant-based protein in your diet. To make it even better, this dish is only $0.88 per serving.
We can help you make grocery shopping on a budget even easier
We hope you found these budget-friendly tips helpful! If you're looking for more budgeting tips, click here to get my list of 12 ways to cut down your grocery bill on your next shopping trip!