Finding delicious vegan protein sources can be intimidating at first, but it doesn't have to be! In this post, we will walk you through various types of plant-based proteins and all the tasty meals you can make with them.
If you're a vegan or vegetarian, you've probably heard this line before:
"Okay, but how do you get enough protein???"
A zinger (that hits a little too close to home) goes: no one cares how much protein you eat… until they find out that you're vegetarian or vegan. TOO REAL. Contrary to popular belief (and sassy commentary), there are a vast number of vegan protein sources that are healthy, accessible, and protein-packed.
Below, we're breaking down the top vegan protein sources and ideas for how to use them. Let's dive in!
By the way, if you want access to easy vegan and vegetarian meal prep recipes, join the WWL Meal Prep Program! Every recipe in our library (over 600) can be made vegan or vegetarian.
Vegan Protein Options for Delicious, Meat-Free Meals
SOY: Tofu, Tempeh and Edamame
Tofu, tempeh, and edamame are all made from soy, but they're far from the same thing.
What is tofu?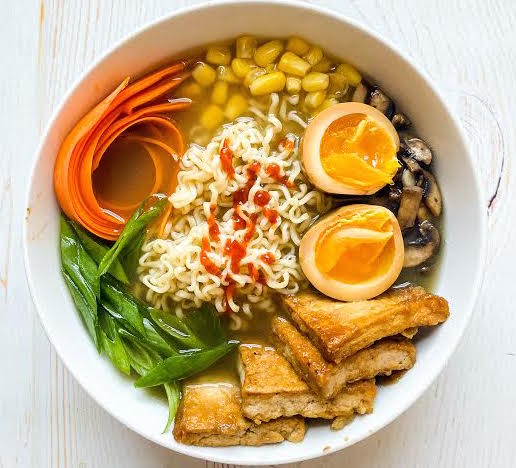 Tofu is made from white soybeans that are mashed together to create a spongy protein source that eagerly soaks up any marinade or sauce. Tofu comes in a variety of firmnesses, from extra firm all the way to silken (or very soft tofu).
Choosing the appropriate firmness typically comes down to how you're planning to cook the tofu – firm and extra firm tofu are good for stir frys, baking, scrambling (in place of eggs), in curries, and in soups. Basically, any recipe where you want the tofu to hold its shape. Soft tofu (usually referred to as regular tofu and silken tofu) is good for thickening dishes and to use in smoothies for an extra dose of protein.
You can find tofu in the dairy or produce aisle of most grocery stores (refrigerated, never frozen).
Related: 25 Easy Meal Prep Lunches For Beginner Home Cooks
How do I meal prep with tofu?
Cooking with firm or extra firm tofu requires a touch of extra effort up-front, but it makes your finished product amazing. Because tofu is stored in water and is so absorbent, you'll want to press that excess water out before attempting to marinate or cook with it. Check out Talia's video below for her fool-proof, no-extra-kitchen-gadgets-needed method of pressing tofu:
How to make crispy, tasty tofu
Once you've pressed all the moisture out, proceed with your recipe! Your tofu is now ready for marinades, sauces, soups, stir frys, and scrambles.
If you try it to press soft tofu, you'll likely end up with a mess because it's already pretty much liquid. Just open the package and throw it into your soup or stew for thickening (a great sub for heavy cream or coconut milk) or into a smoothie.
One 14 oz package of tofu equals roughly 3-4 servings of protein, so you may need more than one package to get you through meal prep!
Try these delicious tofu recipes!
What is tempeh?
Tempeh is made from soybeans, which are soaked, fermented, and pressed together into a block. Tempeh comes in only one firmness, but there are many varieties available, including tempeh that's pressed with flaxseeds, whole grains, and vegetables, in addition to plain tempeh. Flavored varieties are also available, which are pre-marinated.
Tempeh is typically found near the tofu in the dairy or produce sections, alongside other refrigerated meat alternatives (like tofu, tempeh should never be frozen).
How do I meal prep with tempeh?
Tempeh comes in only one firmness and is more firm than extra firm tofu, so it cannot be used for scrambling or in smoothies. Like tofu, tempeh is very receptive to marinades, like this BBQ tempeh marinade.
One 8 oz package of tempeh is around 2-3 servings of protein, so plan accordingly.
Try our favorite plant-based BBQ buffet meal prep with tempeh!
What is edamame?
Edamame is green soybeans, which are typically found still in their protective (and inedible) pod. Edamame can be found in the frozen vegetable section or in the produce section of Asian and specialty grocery stores.
How do I meal prep with edamame?
Cooking edamame entails steaming the beans until heated through. Frozen edamame often comes in a bag that can be microwaved for a quick steaming. Fresh edamame can be boiled (with shells on) for 3-5 minutes. Let cool slightly.
Once cooked and cooled, break open the tough shell to get to the small green soybeans inside and discard the shell, or use it for veggie stock.
Edamame is a great addition to stir frys, curries, soups, or just as a snack with lots of salt.
PULSES: beans and lentils
Pulses and legumes are super filling because they are packed with both carbs and protein! They're also very sturdy, making them a great option for a variety of dishes both hot and cold.
How do I meal prep with beans?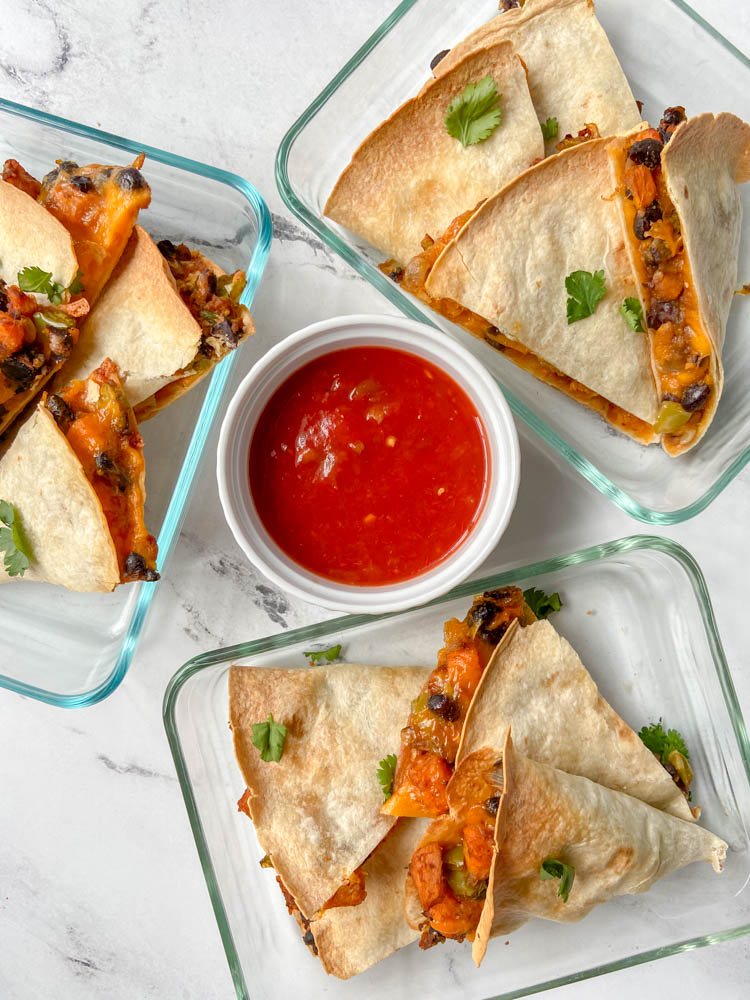 Beans come in two versions: dried and in a bag or pre-cooked and in a can. Dried beans take hours to soak and cook, so we opt for canned beans to keep things simple. Buying dried beans is cheaper, so weigh out the cost vs. time savings based on your own budget and lifestyle. If you have the time, go for it! Here's everything you need to know about cooking beans.
There are many varieties of beans and legumes, including pinto beans, black beans, kidney beans, garbanzo beans (chickpeas), and white beans (great northern beans). Canned beans are already cooked, so they can be eaten cold in your meals or sauteed for a few minutes with spices and a little oil to add flavor.
A great introduction to beans? Our delicious sweet potato and black bean quesadillas. This Workweek Lunch staple has been a favorite among members for years because it is super easy to make and incredibly tasty. Beans can also be mashed to make your own burgers too, like with these veggie burgers made from white beans or these Chipotle Black Bean Burgers.
Related: Meal Prep Containers 101
How do I meal prep with lentils?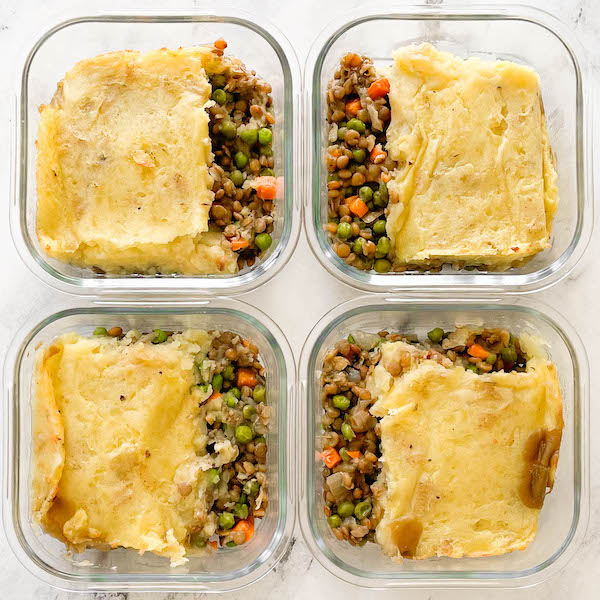 Similar to beans, you can buy lentils dry in a bag or cooked in the refrigerated or frozen section. The difference between the two is in their cook time: dry lentils cook quickly, in only 20 by boiling them. You'll pay more for pre-cooked lentils, but they can save you some time. If you aren't in a time crunch, opt for dry lentils to save a buck.
You'll find lentils in five different colors: brown, green, black, red, and yellow. Brown, green, and black are firm when cooked and are great in stews, salads, burgers, "meat" balls, and in any dish where you want the lentil to hold its shape. Red and yellow lentils are much softer when cooked and are ideal in soups, stews, and curries, adding some thickening power in addition to fiber and protein.
Add lentils to soups, salads, bowls, or give this Vegan Shepherd's Pie a try.
QUINOA, NUTS, & SEEDS
How do I meal prep with quinoa?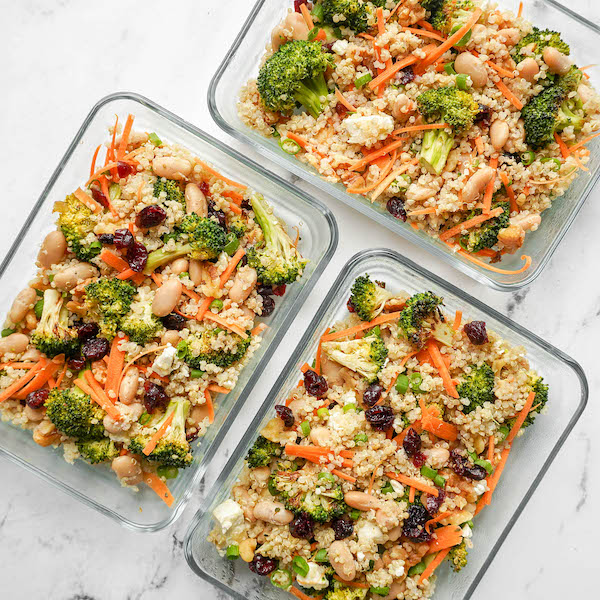 Quinoa has been buzzy the last few years, with good reason: one cup of quinoa packs over 8 grams of plant-based protein!
Quinoa can be expensive if you buy brand names but is available from the most generic grocery stores and bulk brands. It cooks quickly on the stove and can be used in pretty much any dish, including cold salads or bowls, in soups, as a base for a stir fry.
Try out quinoa in this Quinoa Power Bowl – it combines quinoa with delicious roasted veggies.
Related: Intro To Intuitive Eating & How Meal Prep Can Help You Do It
How do I meal prep with nuts and seeds
?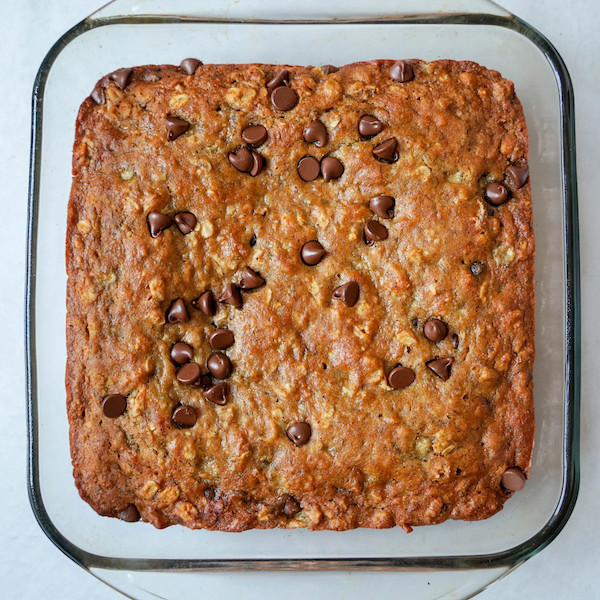 Nuts and seeds are a beneficial source of protein, carbs, and fats, making them a filling addition to any meal. The loaded vegan banana bread featured above is full of them!
There are many, many nuts and seeds to choose from and countless ways to incorporate them into your meal preps. Some of our favorite combos include cashews added to Asian stir frys, walnuts in zucchini bread, and pumpkin seeds sprinkled on a salad. Nuts and seeds are also delicious on their own as a filling snack.
Nuts and seeds also make a great base for homemade bars and energy bites. Cashews, walnuts, and pumpkin seeds are all good options for bases.
Related: Meal Planning For Beginners (Meal Plan Template Inside!)
VEGGIE BURGERS, VEGGIE "MEATS," & SEITAN
We all have those days where cooking is just not happening. Enter – pre-made veggies burgers! Pre-packaged veggie sausage and burgers are amazing to have on hand for quick vegan protein. We recommend trying different veggie "meats" until you find one that fits your dietary needs (and tastes good!).
How do I meal prep with seitan?
Seitan is made of gluten and is soy-free. You can find it near the tofu and tempeh in most grocery stores. Seitan has a hearty, earthy flavor and is easy to crumble, so it works well in anything that you'd use ground meat for such as chilis, burgers, and "meat" sauces. We recommend adding some sauce to the seitan to flavor it. Try this recipe – seitan subs perfect for the chicken in the Chicken and Roasted Veggies dish!
---
Plant-based proteins are an easy, versatile option for everyone, whether or not you're a meat-eater. Incorporating some vegan protein sources, or even entirely vegan meals, into your diet can help beat meal-prep boredom by forcing you to explore different recipes, styles of cooking, taste profiles, and more.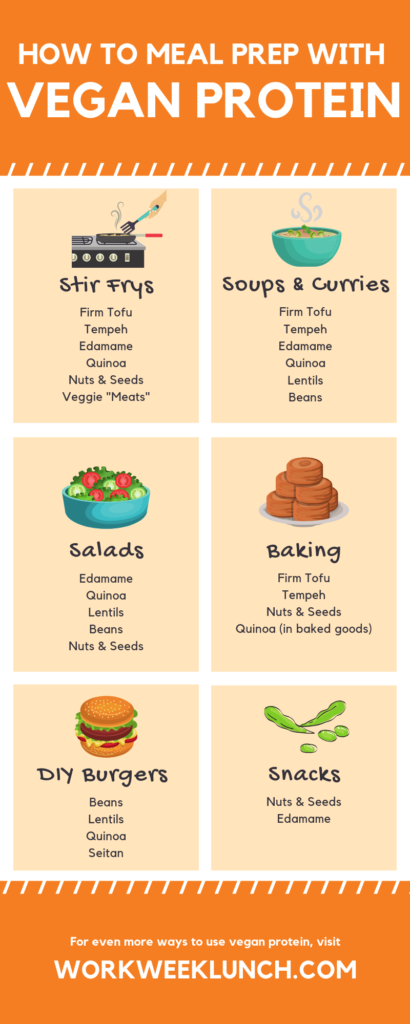 Did we miss any of your favorite vegan protein sources? Let us know in the comments or over on Instagram!