Everyone knows that the best part of camping is the food. Making it, though? That's another thing entirely. While we all enjoy leisurely roasting hot dogs over a campfire, going through the effort to prepare all the other sides you need to feel full (because hot dogs are never enough) can be a drag—especially after a long day exploring the wilderness.
Luckily, a lot of camping dishes are easier made at home beforehand than while you're actually out there roughing it. Think coleslaw, pasta salad, and baked potatoes. Things that won't go bad easily and are hearty enough to keep you satisfied through the long days and nights.
Before you stick a tray of mac and cheese in your trunk and hit the road, though, consider bringing a few other tools to lessen your load and ensure your food lasts longer. Here are some essentials to take with you on your next trip to make sure your make ahead camping meals last:
Below, we've rounded up 10 excellent make ahead camping meals. From vegan options like mayo-free coleslaw and chickpea salad sandwiches to beef stuffed empanadas, there's something here that will satisfy everyone.
Pasta salad just gets better the longer it sits. With more time to soak up all the fresh and zesty flavors, it's really one of my favorite make ahead camping meals. The nice thing about this recipe from The Hungry Hutch is that it retains a bit of crunch even after a few days thanks to crispy celery.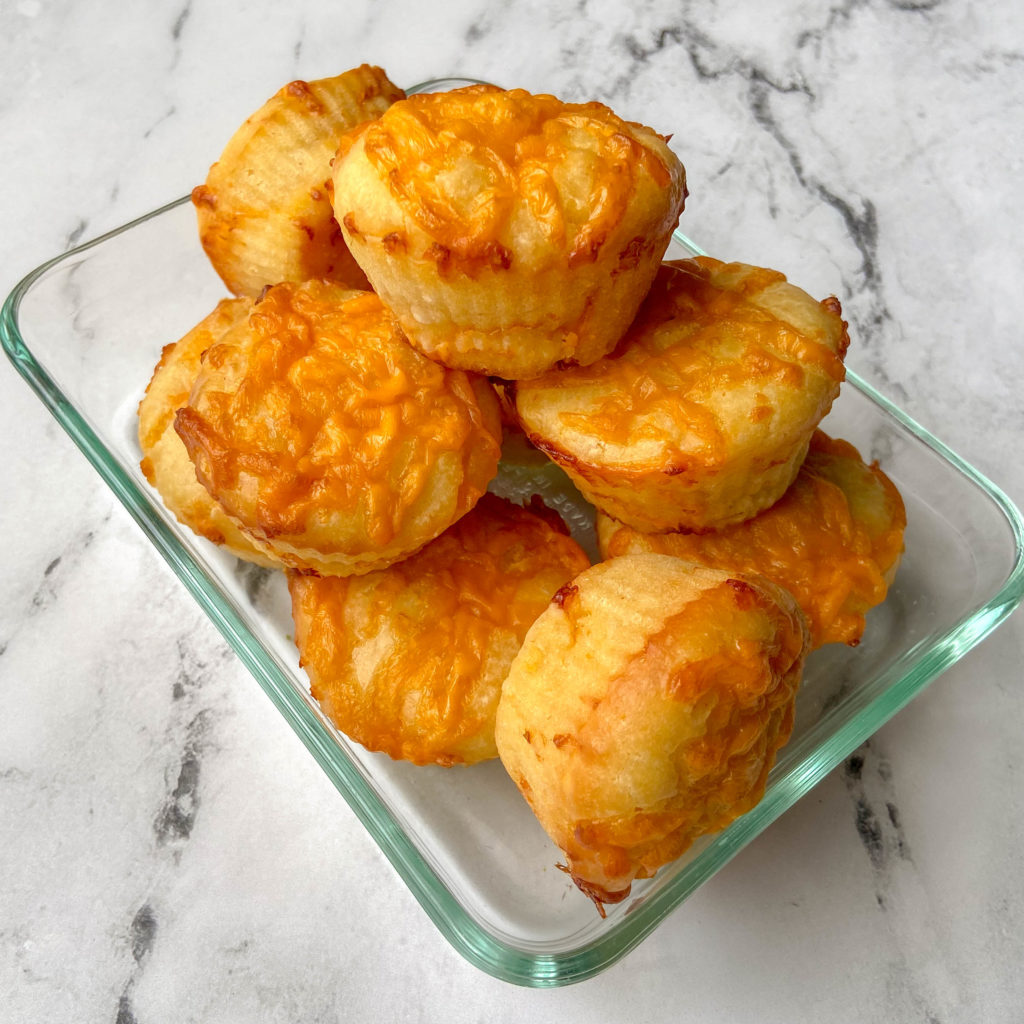 Muffins are the perfect camping breakfast/snack because you can eat them at room temperature, or wrap them in a bit of foil and heat them up over hot coals. These savory muffins with cheddar cheese are delicious, but if you are looking for something sweet, try these easy banana chocolate chip muffins!
Not only is this coleslaw from Foodie Crush totally vegan, it's less likely to go bad as it's mayo-filled counterpart. As it sits it begins to take on a tangy, sauerkraut-like flavor. It's great in whatever you might be eating around the campfire, whether that's on top of hot dogs or alongside grilled fish.
Try to freeze this recipe from Lauren's Latest for a full 24 hours before you depart—that'll guarantee it stays good until you're ready to eat it. And when you're ready to heat it, each serving needs just 8 to 10 minutes over hot coals.
Potato salad is another side dish that was built to last and ideal for bringing on your next camping trip. This recipe from Dash of Jazz adds a simple twist to the classic by using balsamic vinegar to give the whole thing a bright, tangy flavor—like the supermarket deli section potato salad we all know and love!
Chili is another one of my favorite make ahead camping meals. It's a great camping side because it goes with practically everything. Hot dogs? Check. Burgers? Why not! And since your main might be meat, consider opting for a vegetarian chili to pair it with, like this one from Minimalist Baker.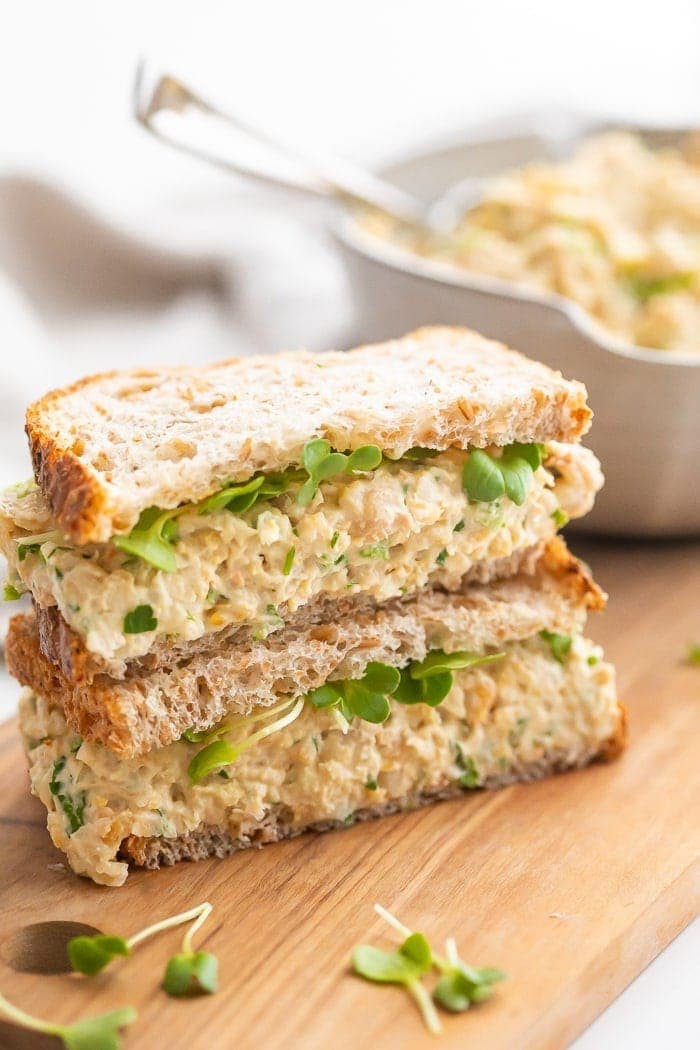 Even though this chickpea salad sandwich from 40 Aprons is totally vegan, you'd honestly never guess that it wasn't chicken salad just from tasting. Bonus: It lasts a bit longer since there's no meat or dairy in it!
Baked beans are old news. Mix it up by bringing along these bright and colorful marinated beans instead. This recipe from How Sweet Eats is all fresh flavors—basil, tomato, cheese, and plenty of olive oil. It's also best eaten on toasted bread, so be sure to bring a loaf to toast over the fire.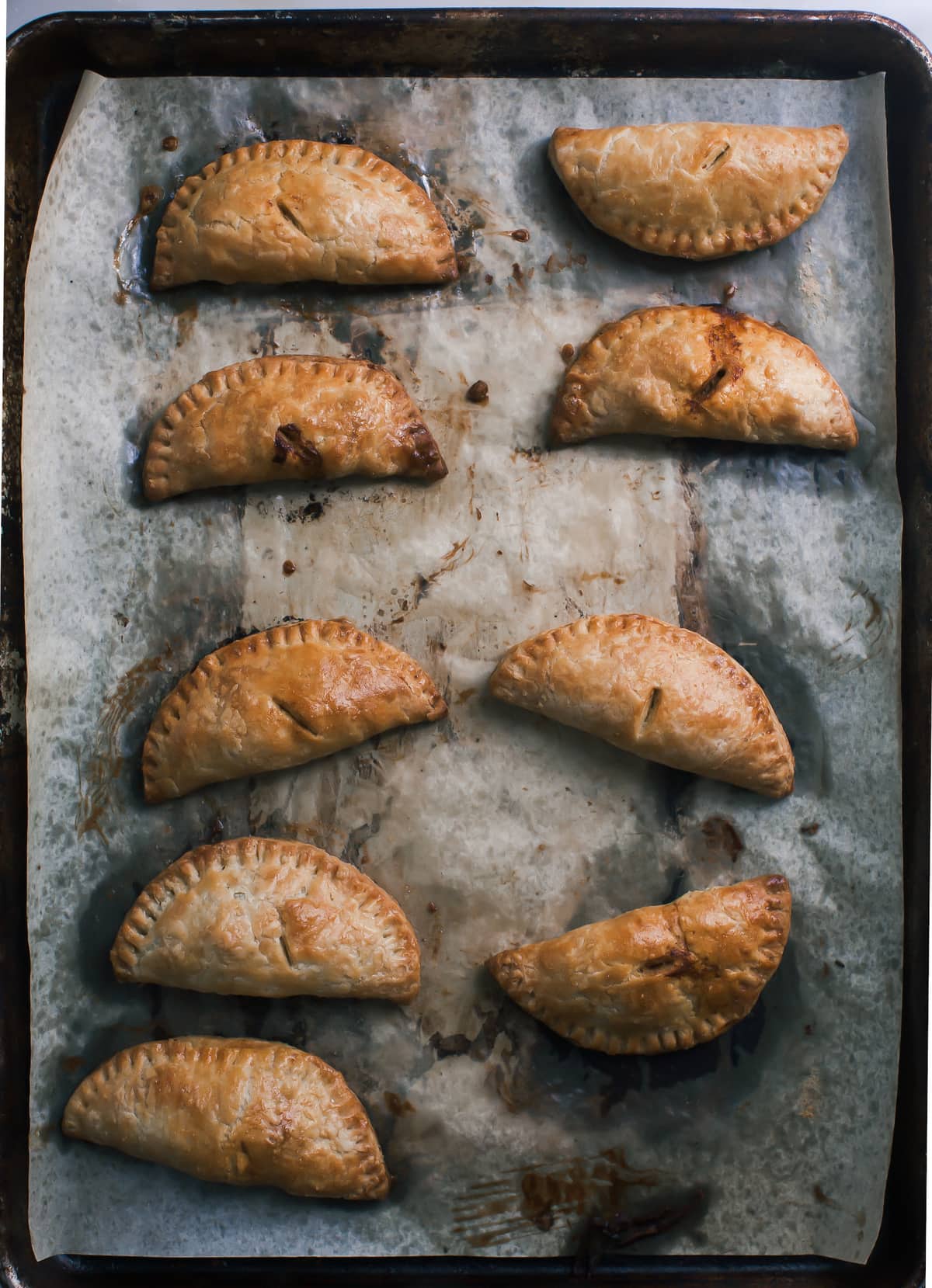 These little protein pockets from A Cozy Kitchen are great whether you're eating them as a side or as a snack. And the filling can be anything. This recipe uses beef, but you can just as easily swap in something vegan or vegetarian instead. Pro tip: They come in really handy when you're hangry.
In the mood to go on a trip? If you can't leave home, explore the world with one of these 8 international recipes.