One of my favorite things about meal prepping is how much I can reduce waste and reuse packaging. I used to let fresh vegetables sit in my fridge for days and days to spoil. I would find very questionable fruit hidden in a drawer that I had long forgotten. Since meal prepping regularly, I can now say that I throw out a lot less food! This is because I plan for my ingredients and (mostly) stick with it.
I've cut down on actual food waste, but what about all of that food packaging? The idea of the plastic bags I brought home ending up on the beach makes my heart hurt. I began to explore my options to reuse packaging and preventing this from happening. Recycling is of course, an excellent answer to reduce waste. However, finding ways to repurpose extra packaging is an even better way.
This post will explore a few ways to reduce waste and reuse packaging from everyday grocery staples.
How to Reduce Waste by Repurposing Packaging
Reducing waste starts at the grocery store. Think about what items you often buy, and if you are up for it, challenge yourself to make it from scratch!
I used to buy a dessert every time I went to the store, but now I try out a new recipe and bake cookies, pies, and cupcakes from scratch instead! It is so rewarding to swap out a common purchase like dessert, dressings, sauces, even oat milk, with something you can make at home.
How To Make Hummus At Home With 4 Ingredients
Next time you are shopping for your favorite pantry staples, select items packaged in bulk or materials that can be recycled to prevent bringing in unnecessary waste.
If you can find a store with a refillable bulk section, even better! That way, you can measure out the exact amount of dry goods needed to refill your jars and containers at home. In addition to bulk goods, choose items packaged in reusable materials (think glass jars, aluminum cans, sturdy plastic containers) so that they can be repurposed once you are done using them.
Glass Jars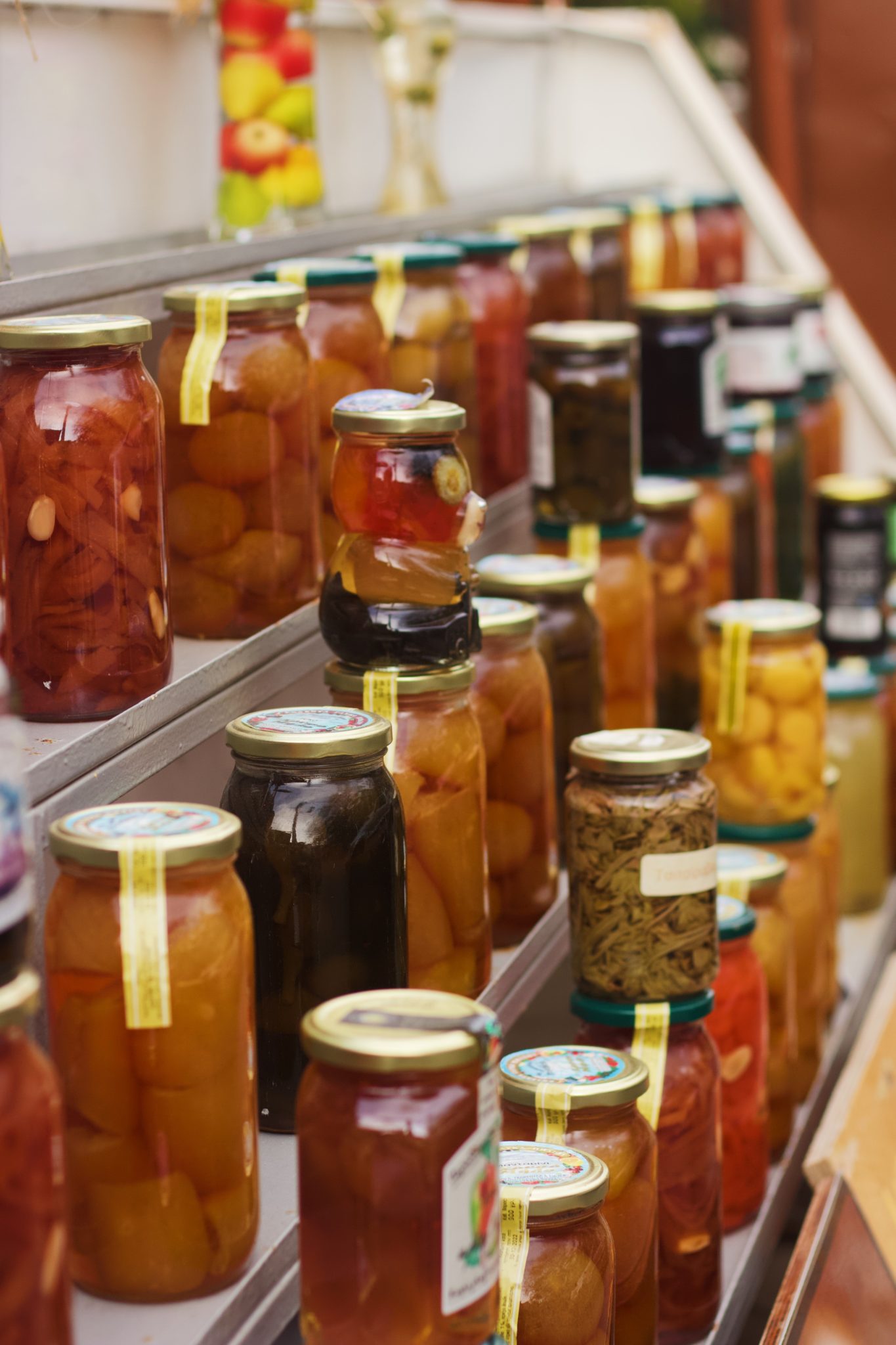 Peanut butter, pickles, jam, mayo…Some of my favorite staples are often stored in glass jars!
Glass is an endlessly recyclable resource, and it also happens to be one of the best to reuse. A good glass jar can provide you with so many more uses. Instead of buying mason jars, you can use the jar from your favorite peanut butter to store your overnight oats (Even better if there's still some peanut butter left at the bottom of the jar). Larger glass jars would be perfect for storing dry pantry goods like nuts, chia seeds, dried fruit, and so much more.
If you're reusing a jar with a strong smell, like pickles, soak the jar overnight with some baking soda to remove the smell and prep the jar to hold whatever you like. Boom, "new" versatile container!
I store my jars that are not currently in use in a cabinet, and the lids in a drawer with my utensils. Once you start repurposing jars, it's good to note how many you already have before saving a new one so you don't end up with an overcrowded cabinet of jars that won't get used!
Egg Cartons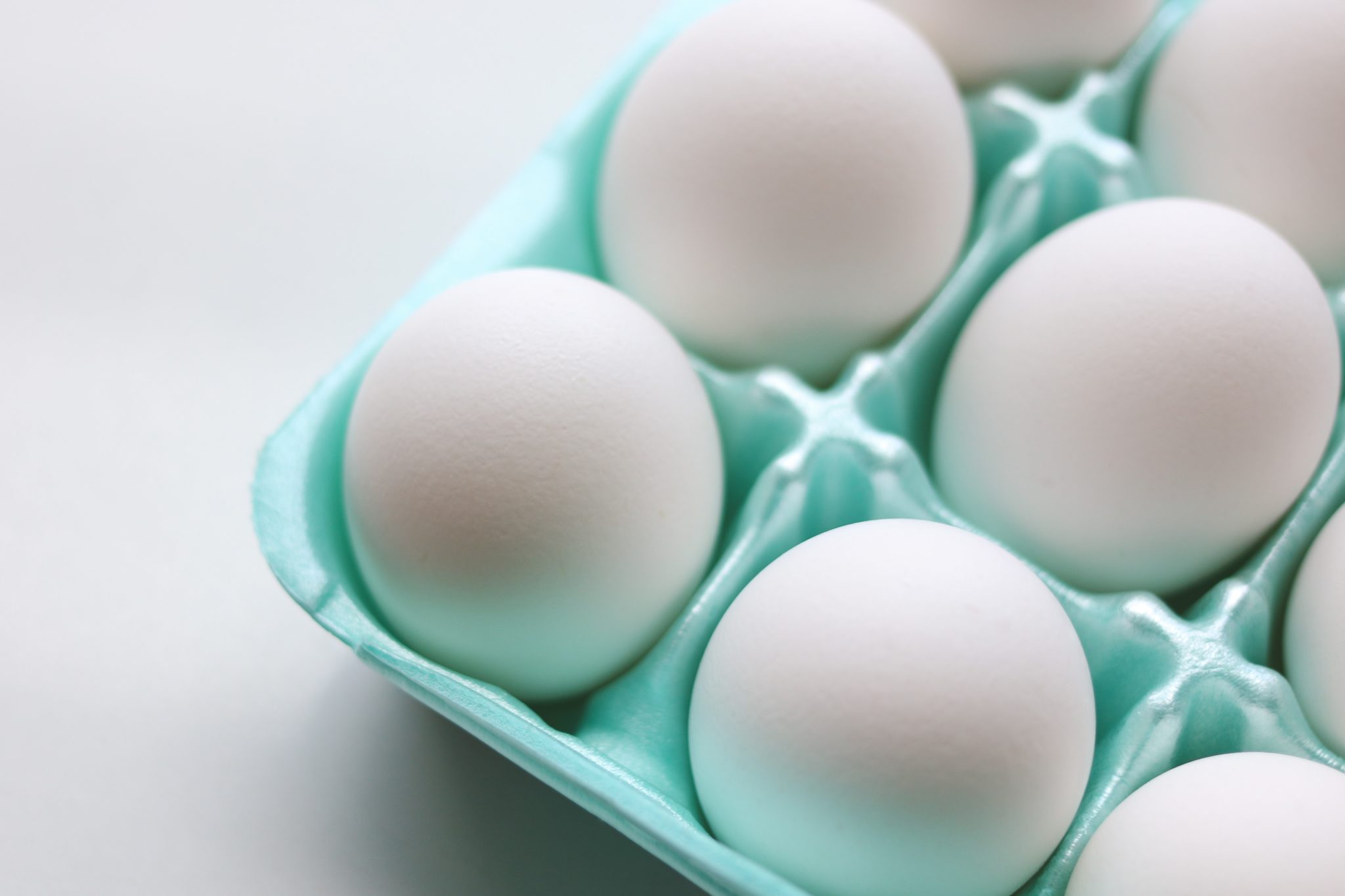 The small sections of an egg carton make the perfect spot to start a mini herb garden! Choose whichever seeds you would like to grow and plant a few in their own individual crate.
When the seed starts to sprout, you don't even have to remove the plant from the crate because you can cut the carton and plant directly into the ground or a pot. You could also use this to propagate small pieces of a plant to make a new plant. Your family will be so impressed when you took the sad dried cacti clippings and started a new baby plant with it!
Aluminum Cans
I cook with many beans and canned tomatoes. They are such versatile and affordable ingredients, but I am left with a lot of cans to recycle. Like our previously mentioned egg cartons, cans also make for a great plant receptacle.
Transfer your sprouted herbs from the egg cartons to a can and have a small herb garden right in your kitchen. In addition to plant cans, you could also keep a can near the stove while you cook and use it to store old grease instead of pouring it down the drain.
Plastic Bags
The least recyclable item on our list. It pains me to throw away plastic bags the most, so try to get another use out of it if you can. Think bread bags, produce bags, snack bags, and more!
As mentioned above, the best way would be to make some of these commonly purchased items instead of buying them in the first place, but that's not always possible, and that is okay! These bags can add up quickly, but there are definitely creative ways to use them before trashing.
My favorite way is to save veggie scraps or meat pieces and put in the freezer for a future delicious homemade stock. Keep a few bags in your car to collect any garbage that ends up there. If you have a pet, these will come in super handy when you have to clean up after them, and you won't have to buy other pet baggies as much! Double win.
Reducing plastic and paper can seem daunting and expensive. Check out this post on five ways to a more sustainable kitchen!
Yogurt / Cottage Cheese / Talenti Containers
Think of any sturdy plastic container with a lid that comes into your home as now being a perfect travel receptacle. Before I upgraded to glass meal prep containers, I would use a sizable yogurt container to store my leftovers, and it worked great!
It may not be the most ~aesthetic~, but in a pinch, a leftover plastic container works perfectly fine to store food. Another good way to use these containers is to share the love. Send your friends and family home with a container of delicious food you made, plus you won't worry about getting the container back because it is not one of your nice meal prep ones. I also like to store work snacks like popcorn and nuts because they travel easily.
I hope this list of everyday items that are thrown out and/or recycled inspires you!
Before you toss your items, think about how you could get even just one more use out of that jar, can, or bag, and just how rewarding it will feel about repurposing something you would have otherwise thrown away.
As important as it is to repurpose items before recycling, sometimes that is not possible. It is essential to check with your city's regulations to find the proper way to recycle items (check that they are clean and dry) and what can and cannot be recycled. The average resident in my city throws away around 5lbs of trash per day!
By making these small, simple changes and following the recycling guidelines in your city, you can drastically reduce waste and reduce your carbon footprint.