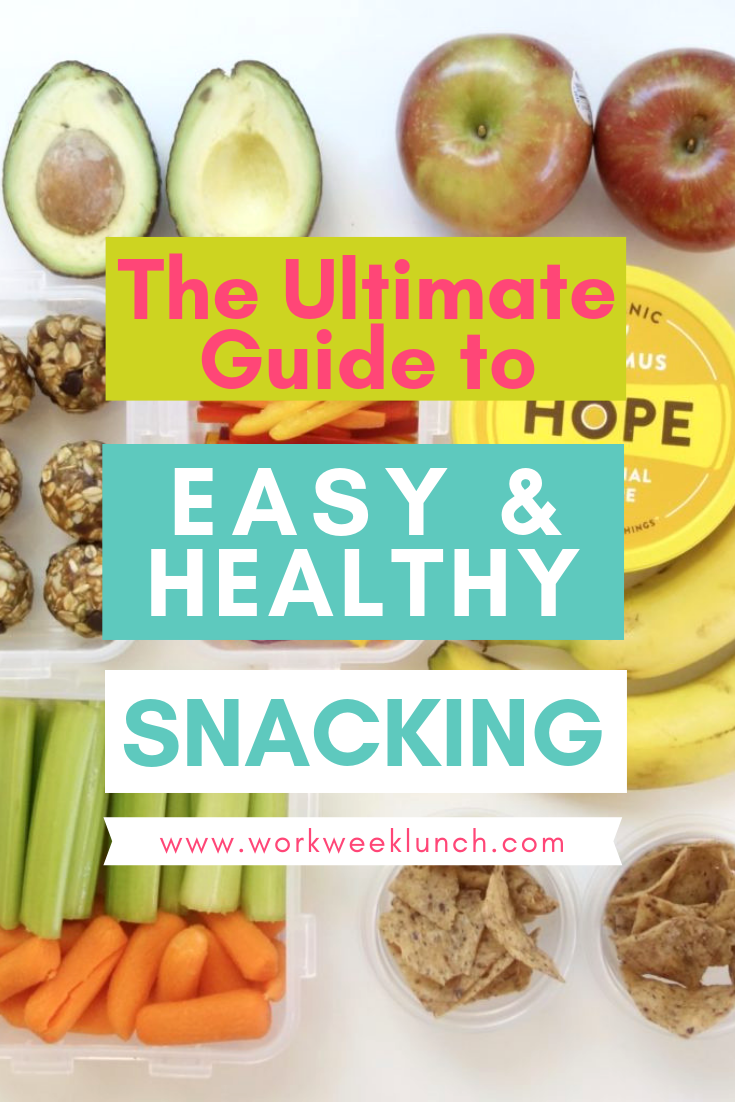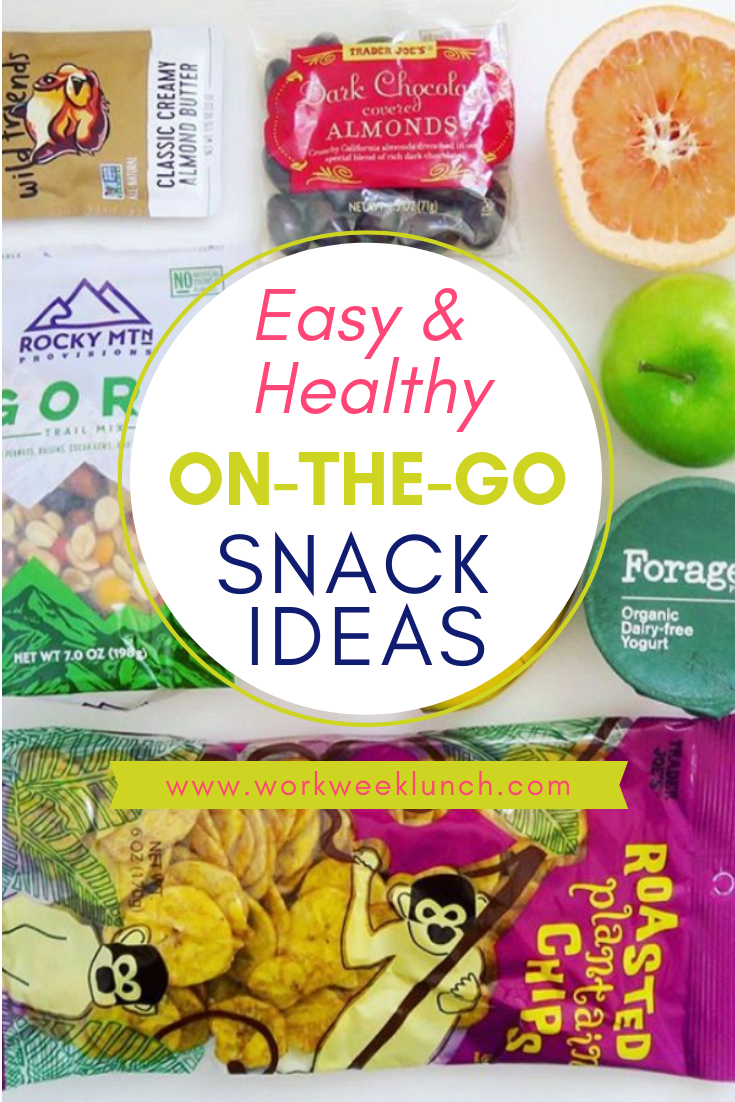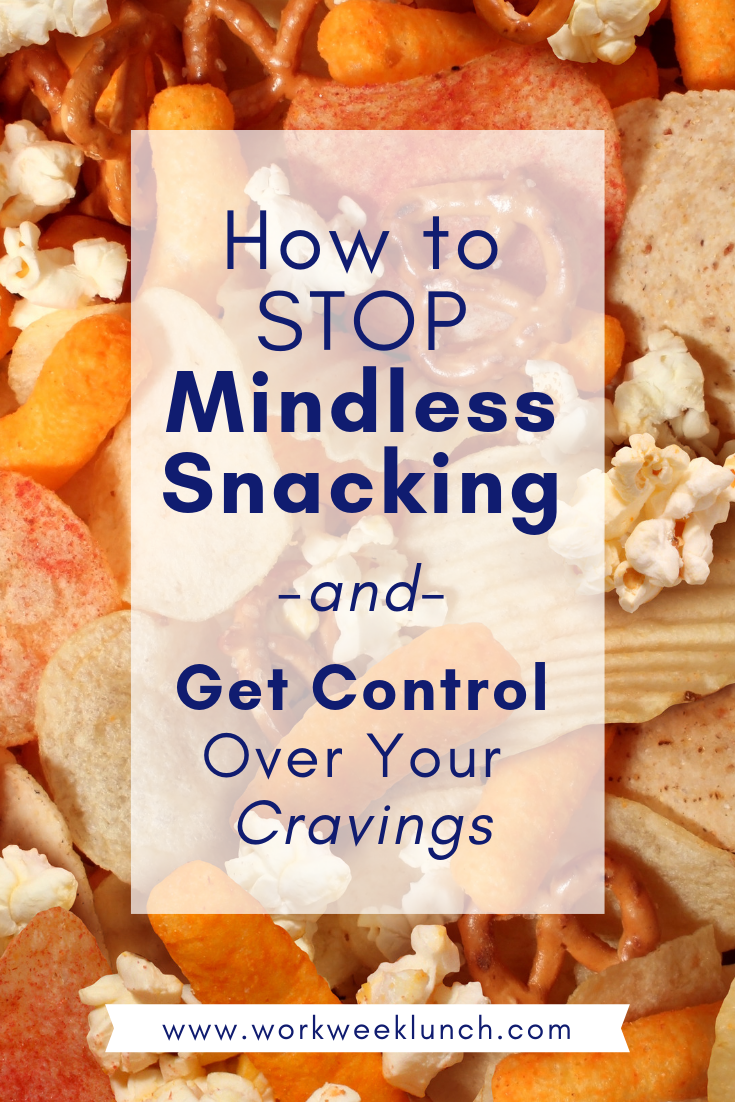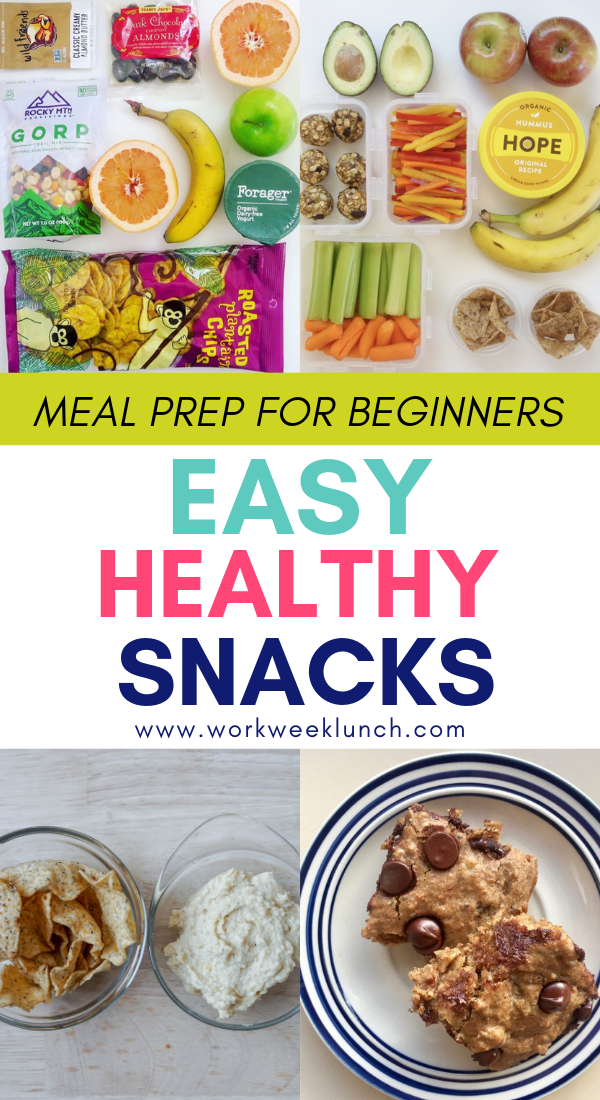 The work snack dilemma we've all experienced
It's 2 P.M. and you're starting to feel hungry again. But you don't have any snacks on hand so you reach for whatever's nearest—usually snacks from the vending machine (which is hardly ever what we're really craving to satisfy hunger in the moment).
Healthy, satisfying lunches and snacks can be hard to find. The most available options are usually greasy fast food. The better options are in more expensive restaurants. We might not even have the time to go out for food.
I used to get so hungry between meals at work, but have no idea what to eat (and no time to leave the office). So I'd raid the office kitchen. My options were power bars (the kind with the weird texture), Cheerios and candy from my boss' desk. None were really what I wanted, but I ate them anyway. I was stuck with options I didn't want because I wasn't wise enough to pack what I did want ahead of time. I don't want that to be you!
Having your favorite snacks waiting for you in the office fridge or at your desk is a great way to keep yourself feeling happy and energizedd during the day. Nothing will lift your mood faster than a bite of exactly what you're craving.
Your meal prep snack strategy can help you feel more energetic throughout the day
If you've ever thought to yourself, "how am I still hungry if I just ate?" I feel you. But actually, it's totally normal to need to eat every few hours, because our bodies use energy even when we're just sitting at our desks. Your brain needs food, too!
Healthy snacking is a great way to give yourself a quick boost without having to go to the effort of sitting down to an entire meal. Ideally, though, these should be snacks that you actually enjoy, not random stuff from your office that you're settling for.
Being as thoughtful about your snacks as you are about your meal preps can help you maintain an even level of energy throughout the day that makes being at work less of a drag.
Below is a full list of our favorite meal prep snacks. Write down your favorite ideas and add them to your grocery list for your next grocery haul.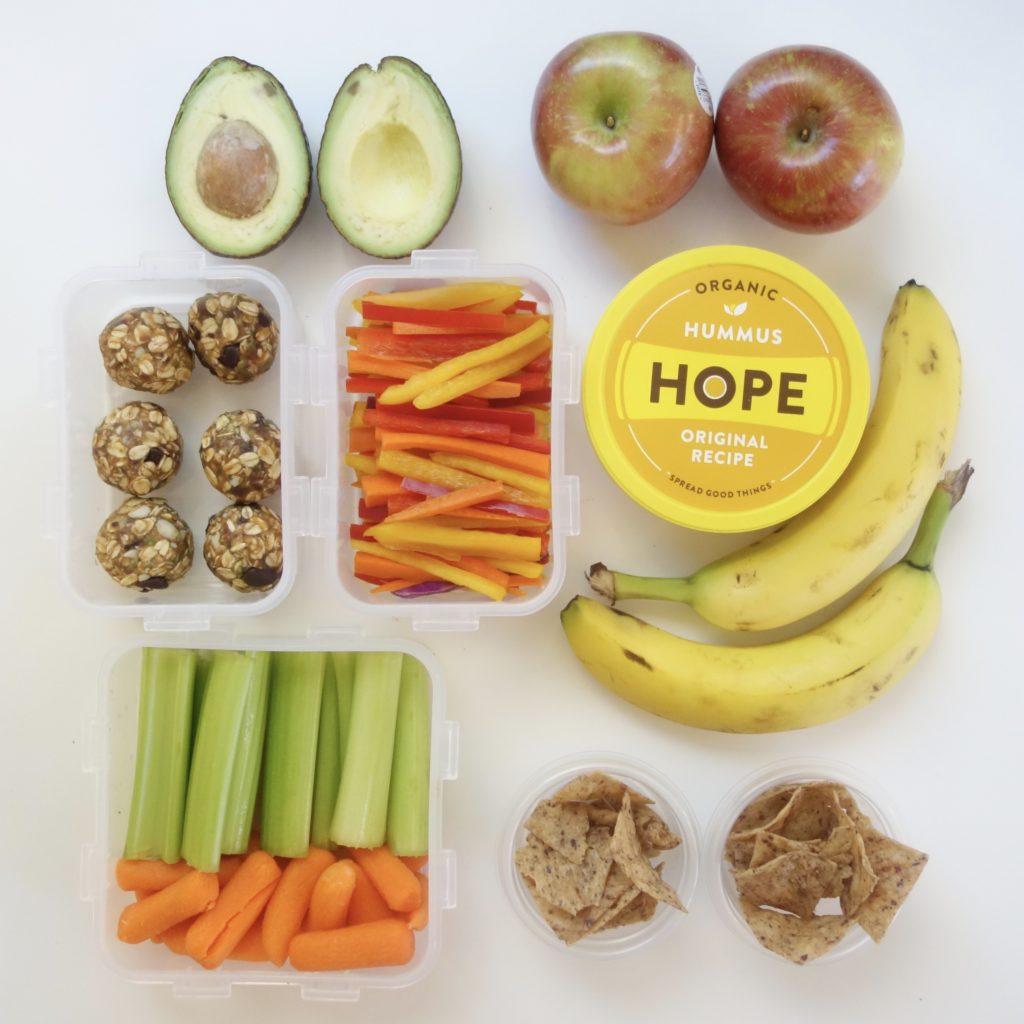 Easy-To-Grab whole foods
When comparing different snacks, whole foods like veggies, fruits, nuts, seeds are packed with satiating nutrients that will give you sustained energy. When I say "whole foods" I mean things that don't need to be prepped at all to be eaten, like a pear or a bag of baby carrots.
Grabbing an apple or banana to take to work is just as easy as grabbing a protein bar. I try to get in fruit and veggies with every snack I eat. Here are easy examples and ideas:
VEGGIES: Carrots, celery, cucumber, bell peppers, snap peas, edamame
FRUIT: Apples, bananas, plums, peaches, oranges, grapefruit, mango, berries, papaya
NUTS & SEEDS: Almonds, cashews, peanuts, walnuts, pepitas, sunflower seeds
Looking for a healthy snack combo? Try one of these:
Fruit or veggies & nuts
Raw veggies & hummus
Apple slices & peanut butter sandwiches
Sliced cucumber with cream cheese on sliced whole wheat pita bread
Snack ideas from the dairy/refrigerated section
If you're vegetarian or flexitarian, there are many awesome and nourishing snack options in the dairy section. Here are some of my favorite snacks to pick up from the dairy aisle:
Cheese sticks and cheese wheels
Regular & Greek yogurt
Non-dairy yogurt (I love Coyo, Forager and Kite Hill)
Cottage cheese
Hummus! (not dairy, but in the refrigerated section or you can make your own)
Hardboiled eggs

Pantry and packaged foods are great snack options too
There's no denying that protein bars like the ones above are great for grab-and-go snacking! They're easy to carry and they're shelf-stable, so you can literally keep a bunch in your bag and never worry about them going bad.
PROTEIN BARS: RX Bars, Go Macro bars, Larabars, Perfect Bar, Clif Bar
GRANOLA/NUT BARS: Nature Valley, Kind Bars
JERKY: There are so many kinds to choose from these days, including vegan varieties made from coconut!
NUT BUTTERS: any kind you like. I love the individual packets of nut butter for on the go snacking if you can find them!
POPCORN: you can buy it, pop it in the microwave, or make it yourself!
CHIPS: Chips are quick and easy way to quench your salty cravings during the day. Kettle chips are my favorite, but I'm also a big fan of dehydrated veggie chips, fruit chips, and more. Heck, you can even make chips yourself out of whatever ingredient you like!
COOKIES: For optimal snacking, I recommend making your own! It's cheaper and you can go nuts with the add-ins (pun not intended).
TRAIL MIX: Another thing you can easily make yourself with assorted nuts, dried fruit and chocolate or buy pre-made. Trader Joe's sells AMAZING and affordable varieties of trail mix.
DRINKS: Some drinks are pretty filling, like kombucha, kefir, smoothies, shakes and bottled lattes. Just remember that these won't usually give you the amount of energy that eating solid food would.
CRACKERS: Crackers are great snack options especially if you want to make it a combo by mixing it with another item! Some of my favorite combos include crackers and avocado, crackers & peanut butter, crackers & hummus. and crackers & cheese.
Want my full list of pantry must-haves? Download my pantry and freezer essentials!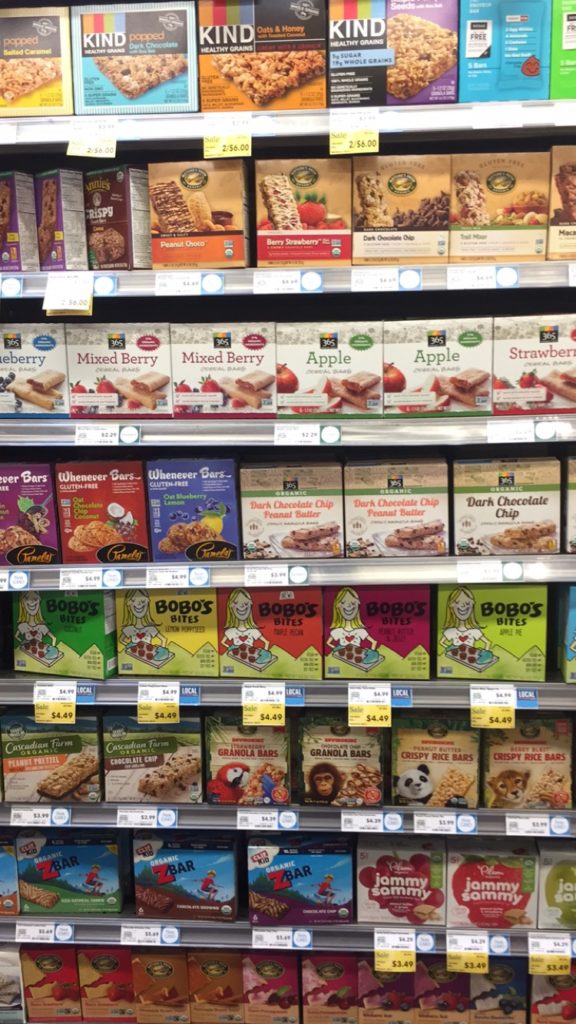 Meal prep snacks ideas to make from scratch
A little extra time spent on prep day to take care of snacks can help you save money and reduce food waste! Below I'm linking out to recipes on other bloggers sites for these snacks so you can recreate them at home on prep day!
Want more easy healthy snack ideas?
Love these ideas but want more? We've got you covered:
Planning your meal prep snacks in advance is the key to always having great options.
I know that when I eat the same snacks over and over again I get super bored of them. But planning ahead guarantees I'll have a variety of great treats to keep me interested, so I never accidentally end up hangry.
Yes, adding snacks to your meal prep routine will make the process take longer. I'm such a big fan of snacking on whole fruits and veggies because you don't have to prep them at all. Worst case scenario: Just pop an apple or a cheese stick in your bag and be on your way!
How to pack your meal prep snacks
Now that you have your ideas, how will you take them to work or school? Here are some suggestions on how to keep your snacks fresh and tasty throughout the day.
If you don't have a fridge at work or school, store snacks in a bento
Here's the stainless steel bento I love!
These bentos make snacking feel classy too.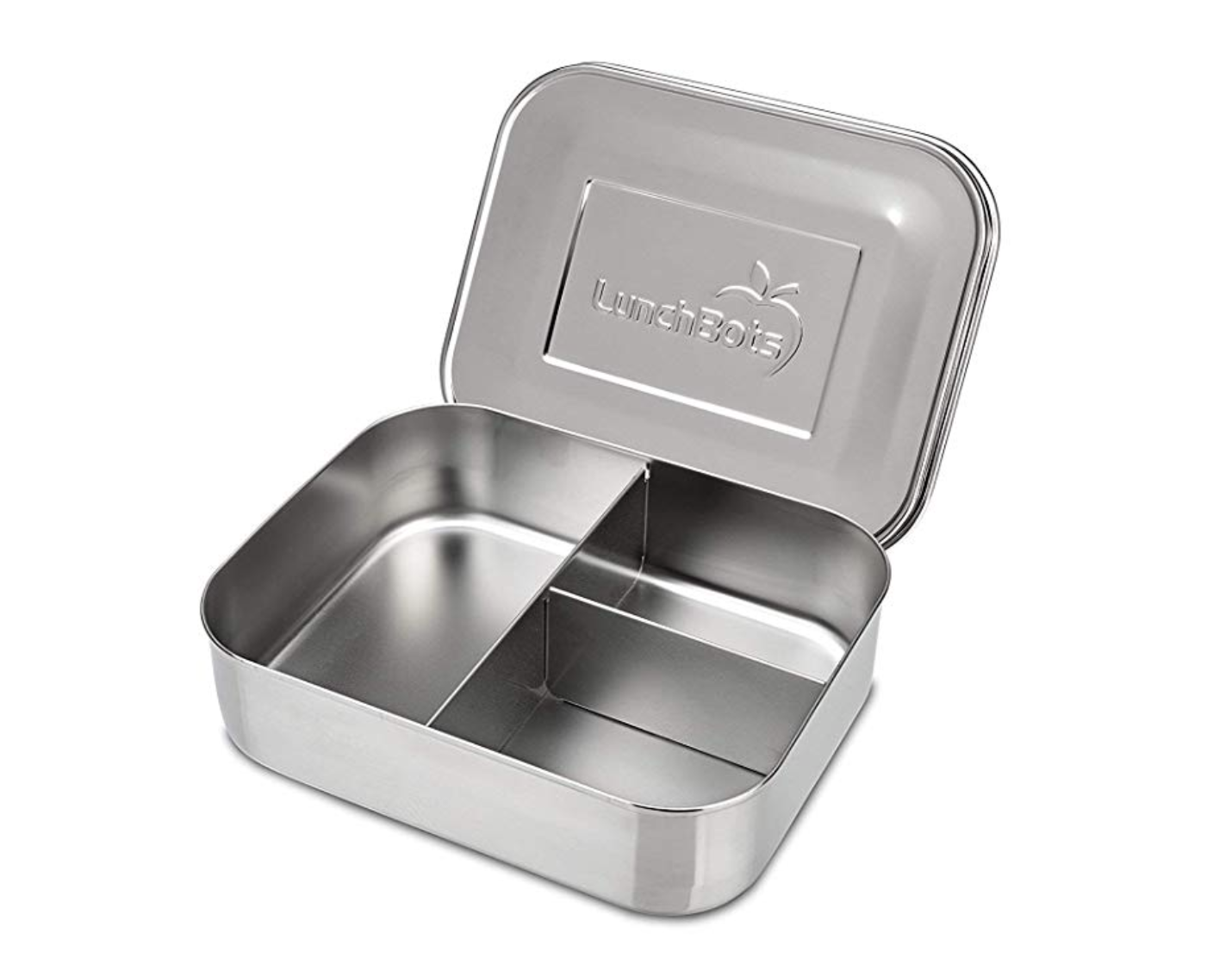 Try a small lunchbox (with an icepack) to keep snacks cool
This is especially helpful if you're into dairy snacks like yogurt and cheese or crunchy veggies with dips!

If you have to keep snacks in your bag all day long
Stasher bags are the way to go if you need a portable snack holder that isn't bulky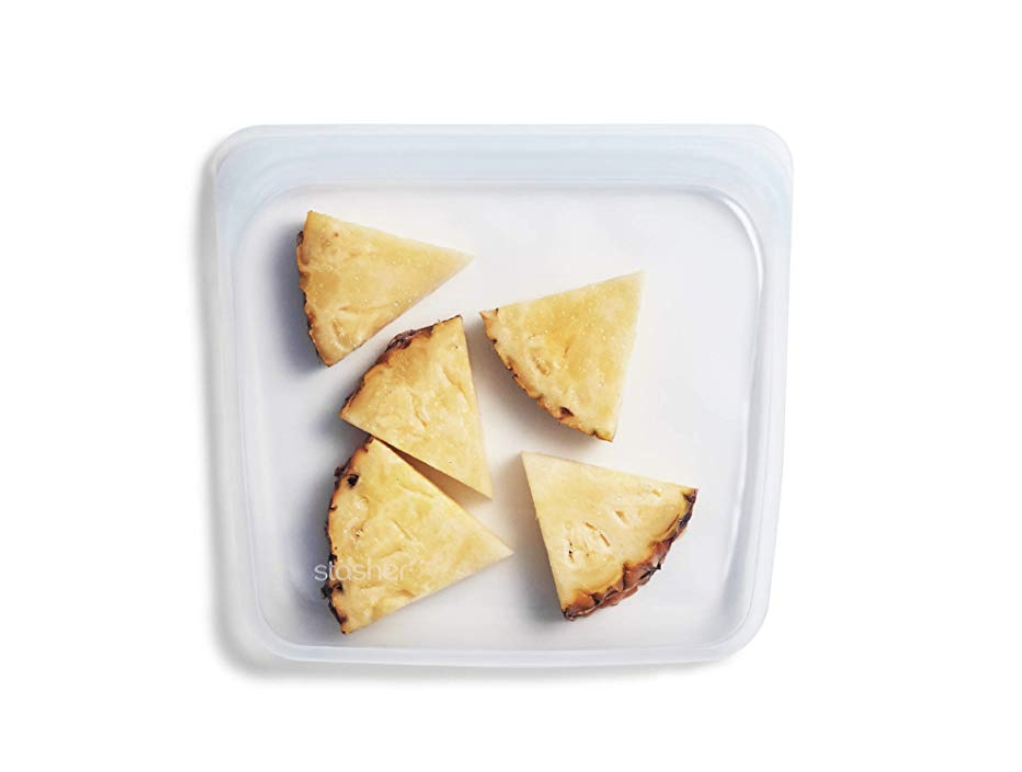 Collapsible containers are easy to keep in your bag after you've enjoyed your snack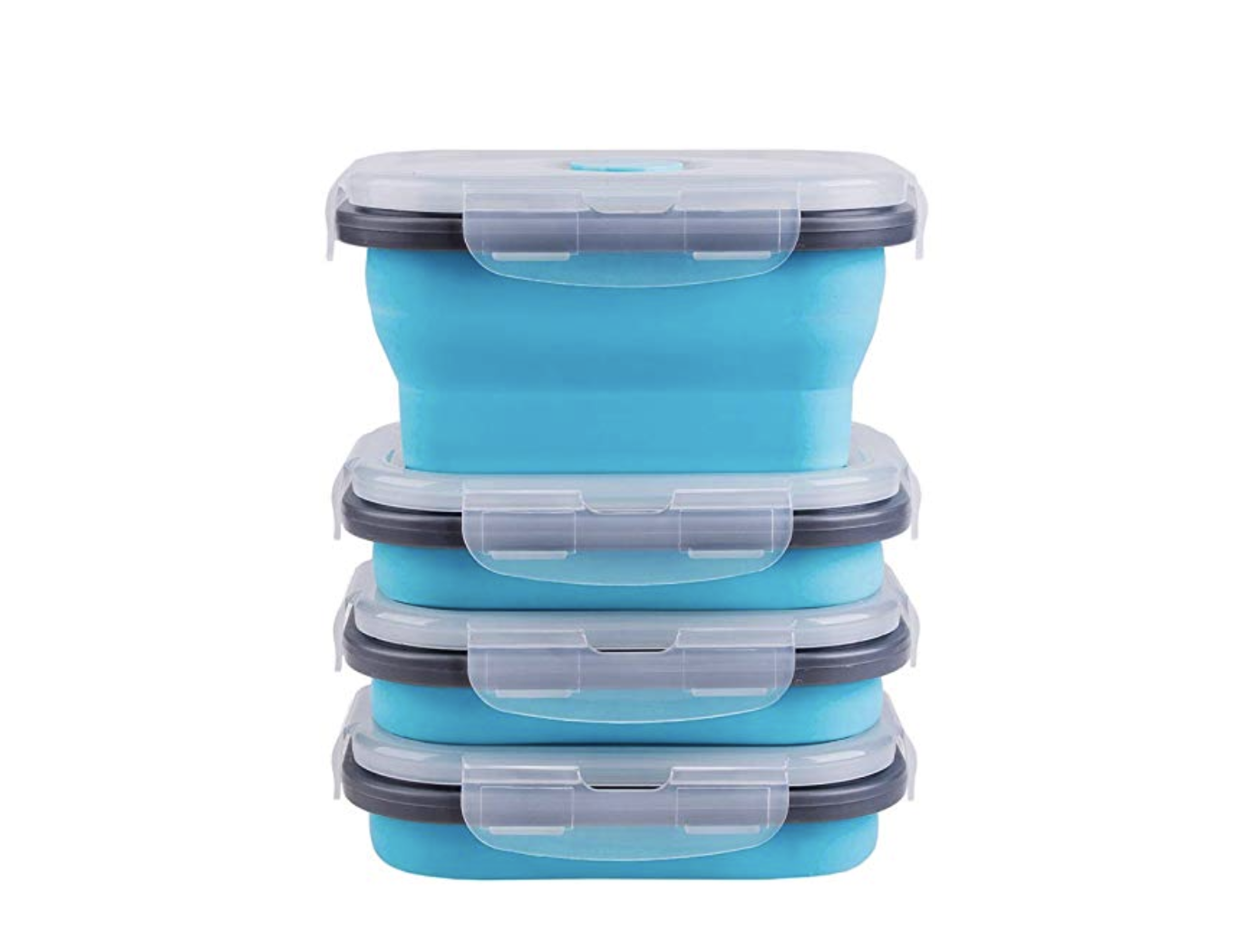 If you often get stuck without utensils
The worst thing is having food and not being able to eat it because you forgot to bring a fork or spoon!
Keep these light reusable utensils with you in your bag so you'll never have to slurp yogurt straight from the cup or eat a snack-sized salad with your fingers.
Healthy Snacks for Work Made with Food You Already Have
Eating healthy strengthens your immune system, lowers the risk of diseases, lifts your mood, gives you more energy, and improves brain health. It's important to eat well during breaks so you can work well and stay alert throughout your shift.
However, healthy foods aren't always available near your workplace, and sometimes you might not have enough time to leave the office at all. That's why meal prep for healthy snacks is so important. Preparing food beforehand leaves you with more time during work hours and helps you avoid unhealthy food.
Even if you have little time to prepare before work, there are various healthy snacks you can prepare with food you probably already have at home and with minimal time and effort.
Leftovers
Leftovers are great for making snacks. You can put together soups, salads, and stir-fries. If you have the time, you can prepare pasta and mix those leftovers in. This is a great way to save money and possibly find new ways to cook ingredients!
Sandwiches
Sandwiches are common, simple snacks that take minimal time and effort. They're also easy to take to work. Just put them in a resealable plastic bag, and you're good to go.
Despite their simplicity, sandwiches can have various ingredients, so you can keep yourself from getting bored of them. Grill a chicken fillet, add lettuce and tomato, and you're done. You also could go with vegetarian options like avocado on toast.
You can change it up with different sauces and condiments like mustard, hummus, and pesto. There are also other types of bread you can use, like bagels, brioche, and sourdough.
As long as you also have bread, you can make sandwiches with food you already have, like those leftovers, for example.
Boiled Eggs
Boiled eggs are great snacks. They're easy to make and are great sources of protein, vitamin A, vitamin D, calcium, iron. They also don't have too many calories. While great with just a bit of salt, they're also versatile ingredients to mix with many other snacks you prepare.
There are misconceptions about egg yolks raising blood cholesterol levels and being bad for you. Cholesterol isn't necessarily bad for you. You need it. Your liver produces cholesterol and adjusts how much it makes depending on how much cholesterol you consume.
Just don't eat too many of them. Stick to 3 whole eggs at most a day, and you'll be fine.
Start packing healthy snacks for lunch and short breaks, and you'll be able to do your best at work.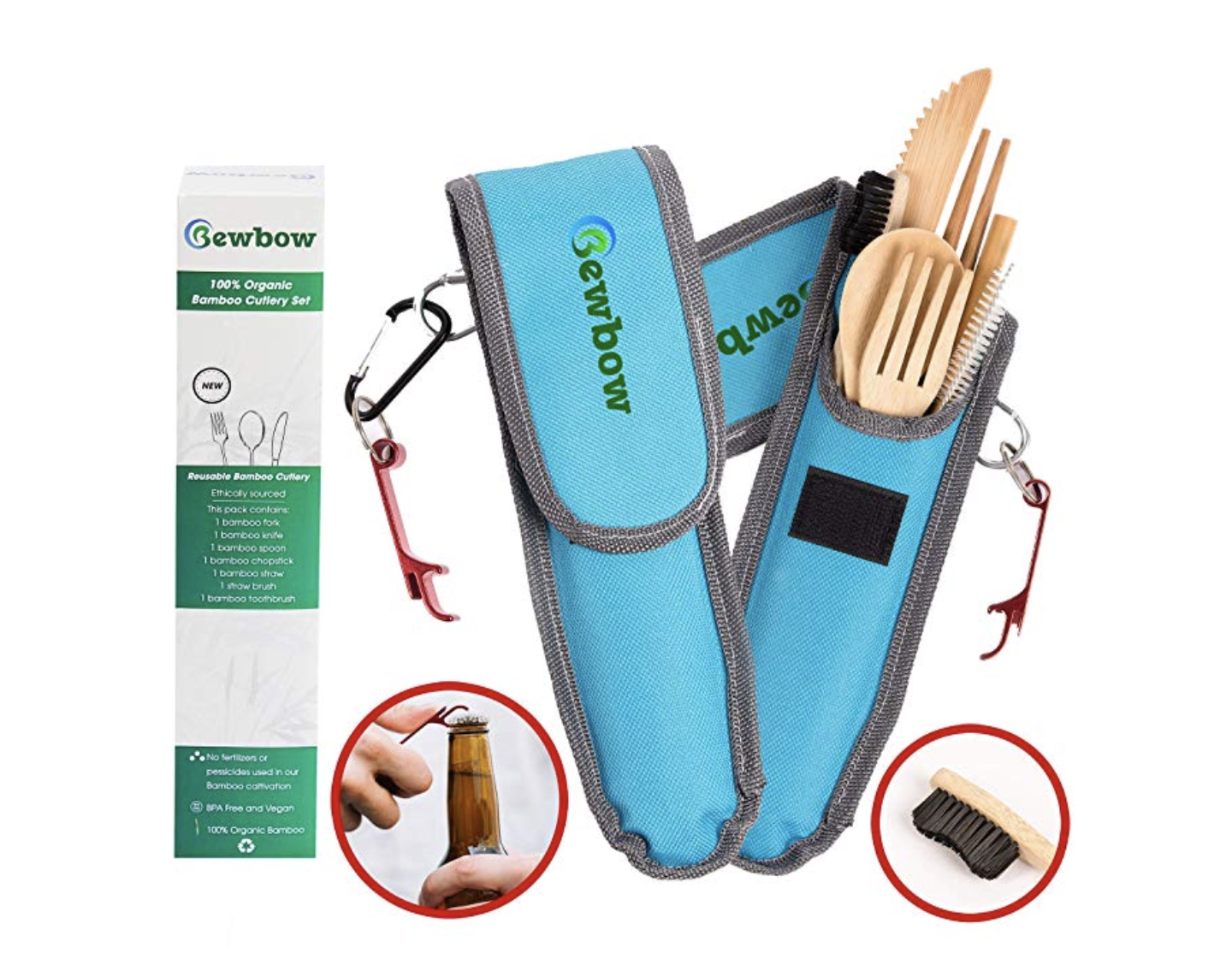 Want to start meal prepping snacks AND more for work? Sign up below and immediately get my FREE meal prep starter kit, complete with a meal planning template, grocery lists and my tips for cooking on a budget.