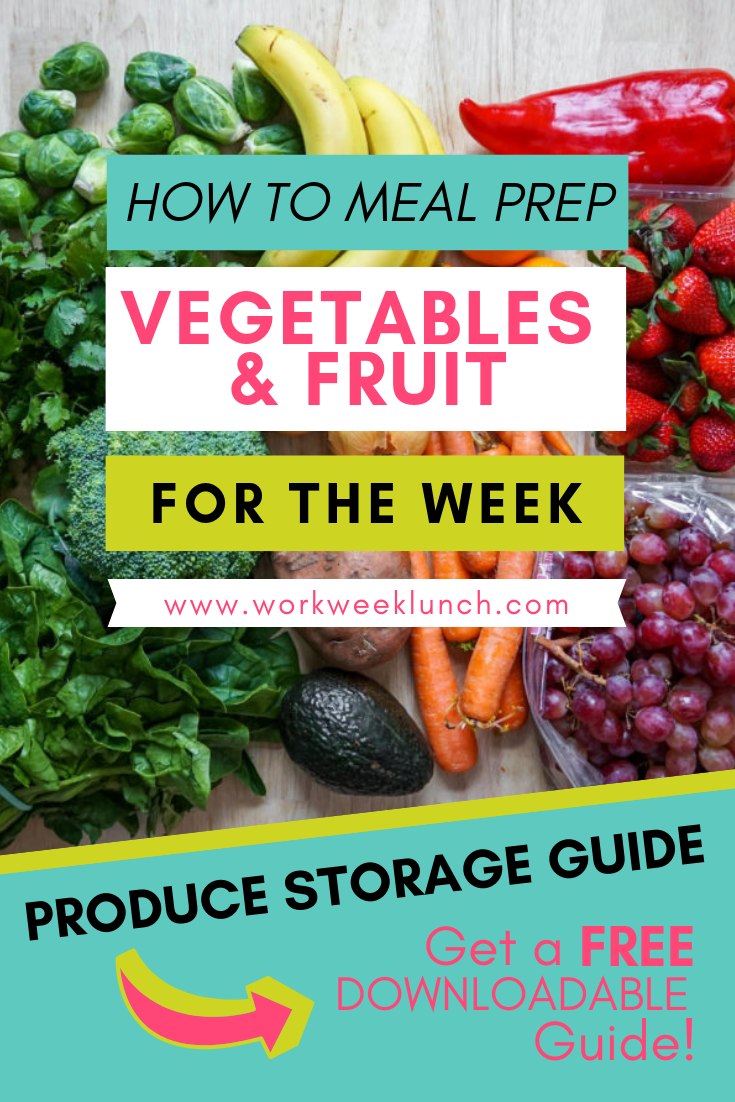 From chopped sweet potato for curry and sliced celery for serving alongside Crispy Baked Cauliflower Wings to dicing some mango for a bowl of tropical Overnight Oats, fruits and veggies make meal prep fun and exciting.
The downside? It can seem a little overwhelming to chop, dice, and slice up fruits and veggies for multiple recipes at once, but it doesn't need to be. With a little forethought and a few handy tips, you'll be a produce-chopping and produce-storing machine.
We're breaking down everything you ever wanted to know about the best ways to prep vegetables and fruits, both from a practicality standpoint (streamline your chopping!) and a food safety standpoint (no more mushy produce!).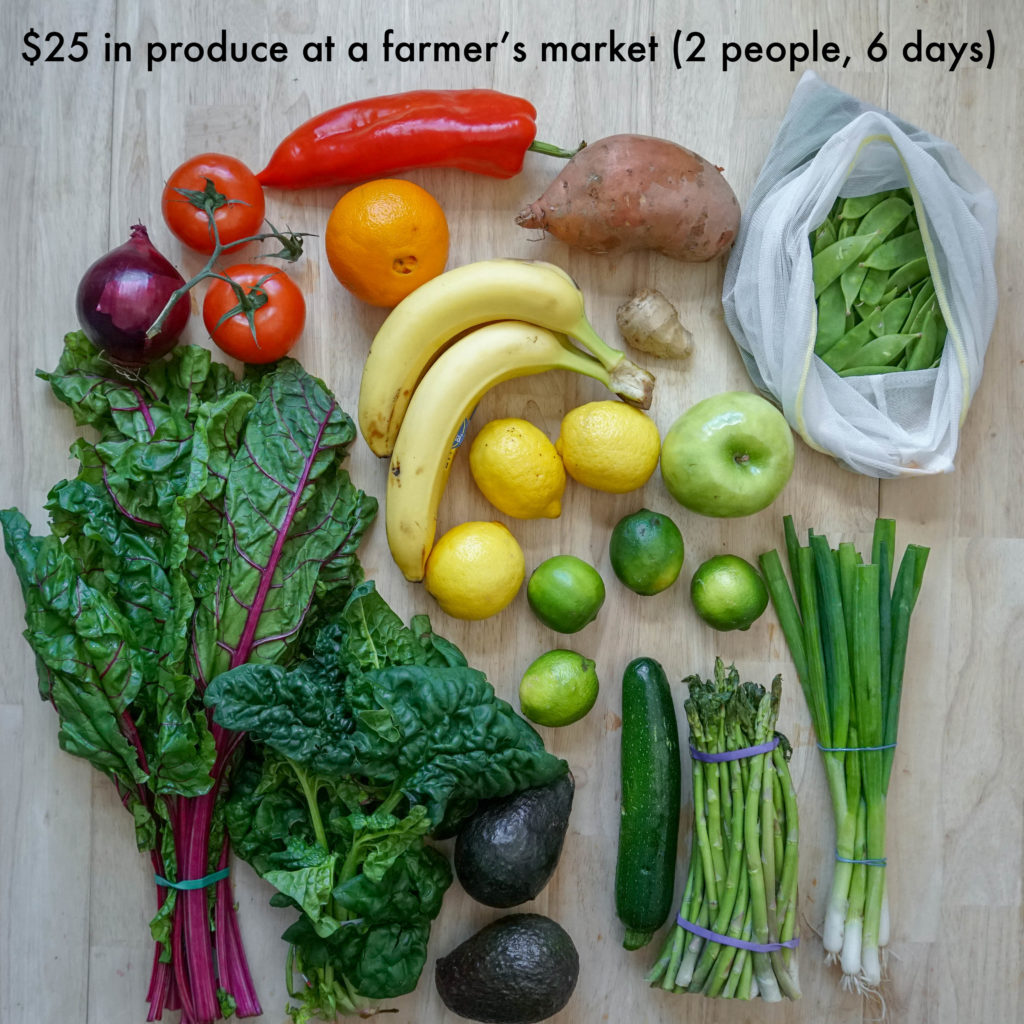 How to Meal Prep Vegetables & Fruit
What Fruits & Vegetables Work for Meal Prep?
The short answer: almost anything!
You really can use almost any type of fruit or vegetable in your meal prepped dishes. The component to consider is preparation.
For example, if you're adding zucchini noodles to a hot dish (think stir fries or soups), when you reheat, they may get a little mushy. Same goes for soft fruits like berries – chop them six days before you need them and you may get squishy (but totally safe-to-eat) berries. Ninety-nine percent of the time, it's not a question of food safety, just texture preference.
Vegetables that hold their texture and shape best in meal prep dishes with longer storage (think: freezer meals) or cooked meals that will be reheated are harder vegetables. Here are some of our favorites:
sweet potato, baby red potatoes, fingerling potatoes and Yukon gold potatoes

broccoli and cauliflower

carrots, onions and celery

hardy greens like kale or chard

Bell peppers, jalapenos, serranos

asparagus, peas and green beans
squashes like zucchini, butternut squash and summer squash
Softer veggies like tomatoes and mushrooms can work in meal prep as well, depending on the dish.
When it comes to meal prepping fruits, chopped fruits like pineapple and mango are best used in stir fries, peaches, pears, mandarins and apples are great salad toppers, and bananas and berries are the final touches on a filling meal prep breakfast. With fruit, unless you're cooking it, it's best to chop it as close to mealtime as possible.
Getting a variety of fruits and vegetables in your diet is important in terms of health, helps you eat more seasonally and keeps your meals exciting, so definitely experiment and switch it up!
Make Produce Prep Safe
Before we get into the specifics for produce prep, let's set some basic rules for meal prep food safety, courtesy of Talia's No-Reheat Meal Prep:
You don't have to reheat fully cooked meal-prepped food.

Refrigerate all meals and keep them below 40º until you're ready to eat.

It's perfectly safe to eat fully cooked food stored in the fridge for up to four days without reheating it.

Heating your food in BPA-safe plastic containers is

100% safe

.

Heat does kill off some bacteria, so if you're not able to reheat something questionable, you're not able to kill off unwanted bacteria.
How to Store Produce
You'll notice some common fruits and vegetables in Workweek Lunch recipes, and they each have their particular preferences when it comes to storage. We created this handy guide to storing produce for easy reference. Download, print, and hang on your fridge for easy reference after every grocery shopping trip!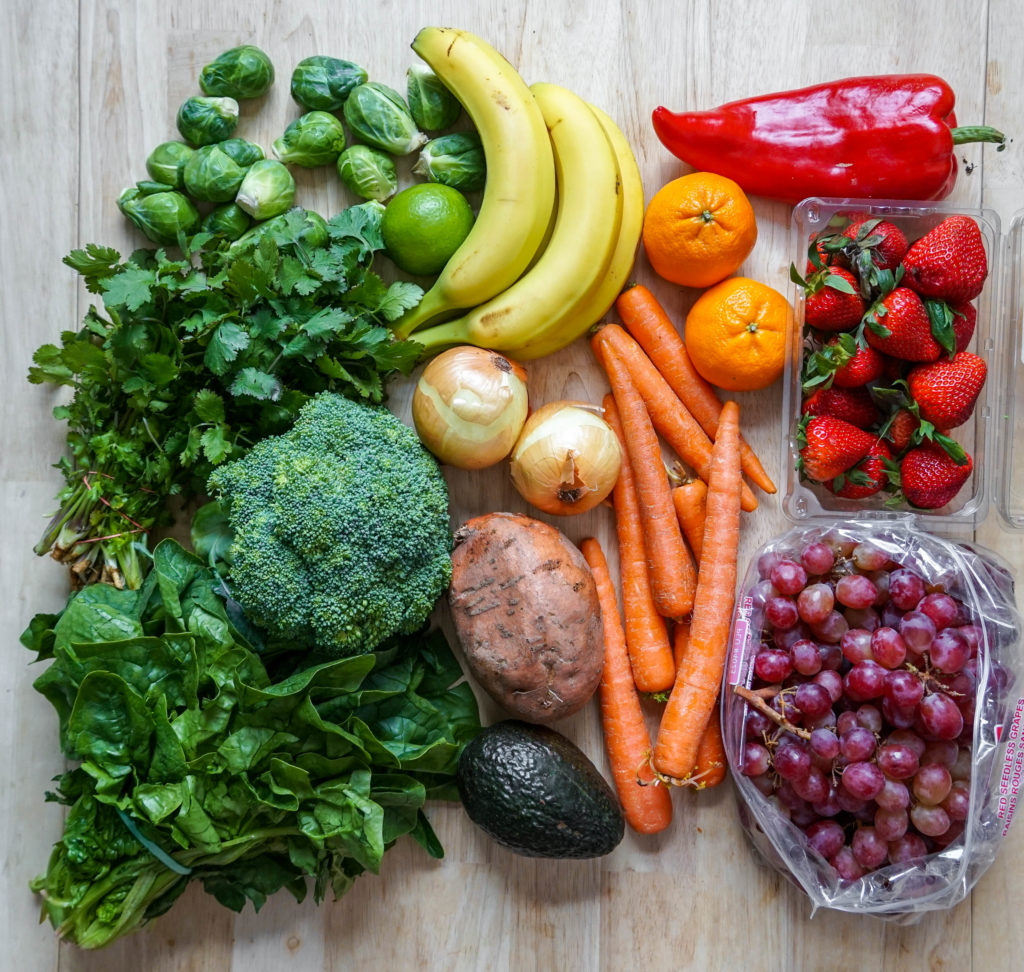 Tips for General Produce Cleaning
Cleaning your produce is pretty simple across the board. You'll want to avoid washing most fruits and veggies until you're ready to use them. The exception to that rule is greens (wash and dry thoroughly and store with a paper towel to absorb excess moisture) and extra-dirty potatoes, squash, or other root vegetables (use a paper towel to clean – excess dirt can make root veggies spoil faster). For everything else, right before using, rinse with cool water and dry thoroughly, especially if you'll be adding oil directly to the veggies for roasting (oil + water = ❌).
Have you ever realized the spinach you grabbed from the store is already on its last legs on the day you bought it? Or maybe you have kale hanging out in your fridge from last week that you'd really like to use up. Whatever the case, there are a lot of great ways to use less-than-ideal vegetables up, without sacrificing taste. Think stir fries, soups, and other big-batch, veggie-packed meals to incorporate some of your forgotten produce.
When in doubt, freeze vegetables you might not use up in time. Most are totally freezer friendly, but beware that it changes the texture. Defrosted veggies are best in soups, stews, sauces, smoothies and chilis.
Make Produce Prep Easy
Every Workweek Lunch recipe features at least one fruit or vegetable, so we take easy produce prep pretty seriously.
Preparing your produce before you start cooking doesn't need to be an ordeal or even that complex. There are many methods of prepping produce that you probably already do, like washing greens and other veggies after getting home from the store, but there are a few more that can really help make prepping produce super easy.
"Mise en Place" a.k.a. Prepping Your Prep
One of my favorite tips for easy produce prep is called mise en place (French for "everything in its place"). It's the practice of preparing all of your ingredients before you start cooking. You've seen Talia do this in her Instagram Live videos – whatever she needs for her recipe is pre-chopped and pre-measured so she can grab, add, and keep cooking.
To streamline this, take stock of all the recipes you're making and see where there's overlap. If you're cooking two recipes that each need one onion, break out your Onion Goggles, and chop two and separate into two bowls (then promptly send us a selfie with your Onion Goggles, THANKS). You'll likely have recipes where multiple veggies and fruits are going in during the same step, so feel free to put those in the same bowl.
Ever been stuck with half an onion at the end of your meal prep? You've already cooked all your meals for the week, what the heck are you going to do with half an onion?!
The Workweek Lunch Meal Prep Program is a great option here. Talia takes out all the planning and guesswork ensuring that each week you'll have five days worth of delicious, produce-packed breakfasts, lunches, and dinners without having random half-vegetables or fruits leftover.
Work On Your Knife Skills
Knife Skills: How to Slice and Dice an Onion
A dull knife is usually the reason people struggle with prepping produce. A sharp knife is a must, as is having a knife that's an appropriate size for whatever you're cutting (think trying to cut a butternut squash with a paring knife – no dice).
Talia recommended two great sets of knives: the Misen Knife Set (a splurge) and the Amazon Basics (a steal at under $50!). We strongly recommend getting some decent knives and sharpening them regularly. Good, sharp knives are safer to work with and will make prepping produce a breeze.
Once you have a good knife, it's time to practice your technique. There are all kinds of videos out there on the best techniques for chopping, slicing, and dicing, but the best technique is the one that feels best for you.
The "right way" to dice an onion involves a lot of careful slices and I just don't have the patience. I dice my onion in a way that's maybe less technically efficient, but it works for me. Do you, boo.
If you're interested in how to select, chop, and cook a wide variety of vegetables, I love the book The Vegetable Butcher, which breaks down literally every vegetable and variety and teaches step-by-step how to purchase and prepare it.
When it comes to fruit, you really can eat most fruit totally whole, so focusing on portioning it out instead. Our motto: don't chop if you don't have to. #LazyWin
How To Safely & Quickly Chop Vegetables (Daily Live #2)
What hacks do you have for prepping vegetables and fruits for your weekly meal prep? Let us know in the comments or on Instagram!