If you're looking for mouth-watering, satisfying, flavorful tempeh recipes, you're in the right place! In this blog, I'll be sharing a variety of recipes that are not only delicious but also easy to make, packed with flavor, and meal prep-friendly. We've included everything from breakfasts, sandwiches, bowls, salads, curries, stir-fries, and more. But if I had to choose just one, I'd make the tempeh gyros in the sandwich section.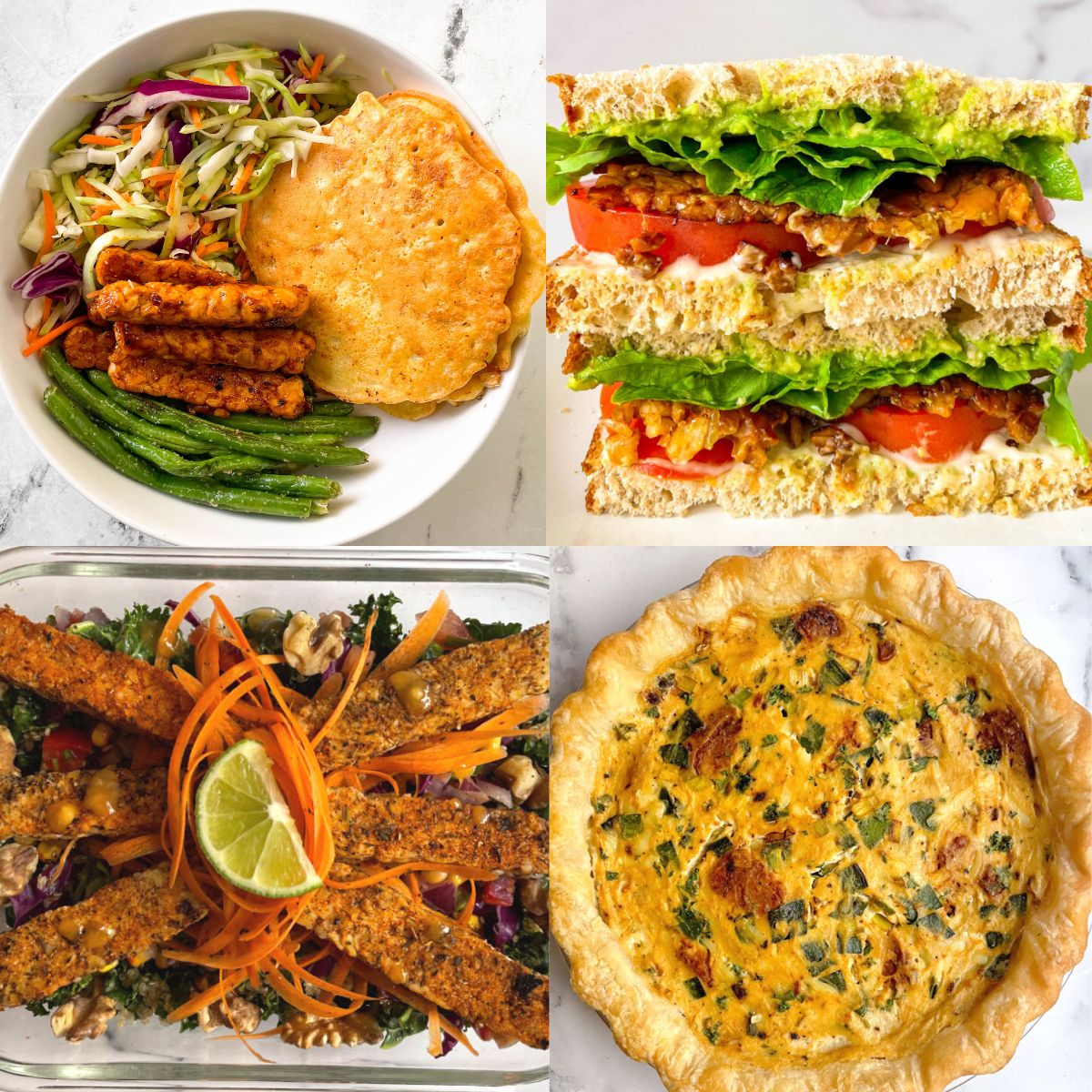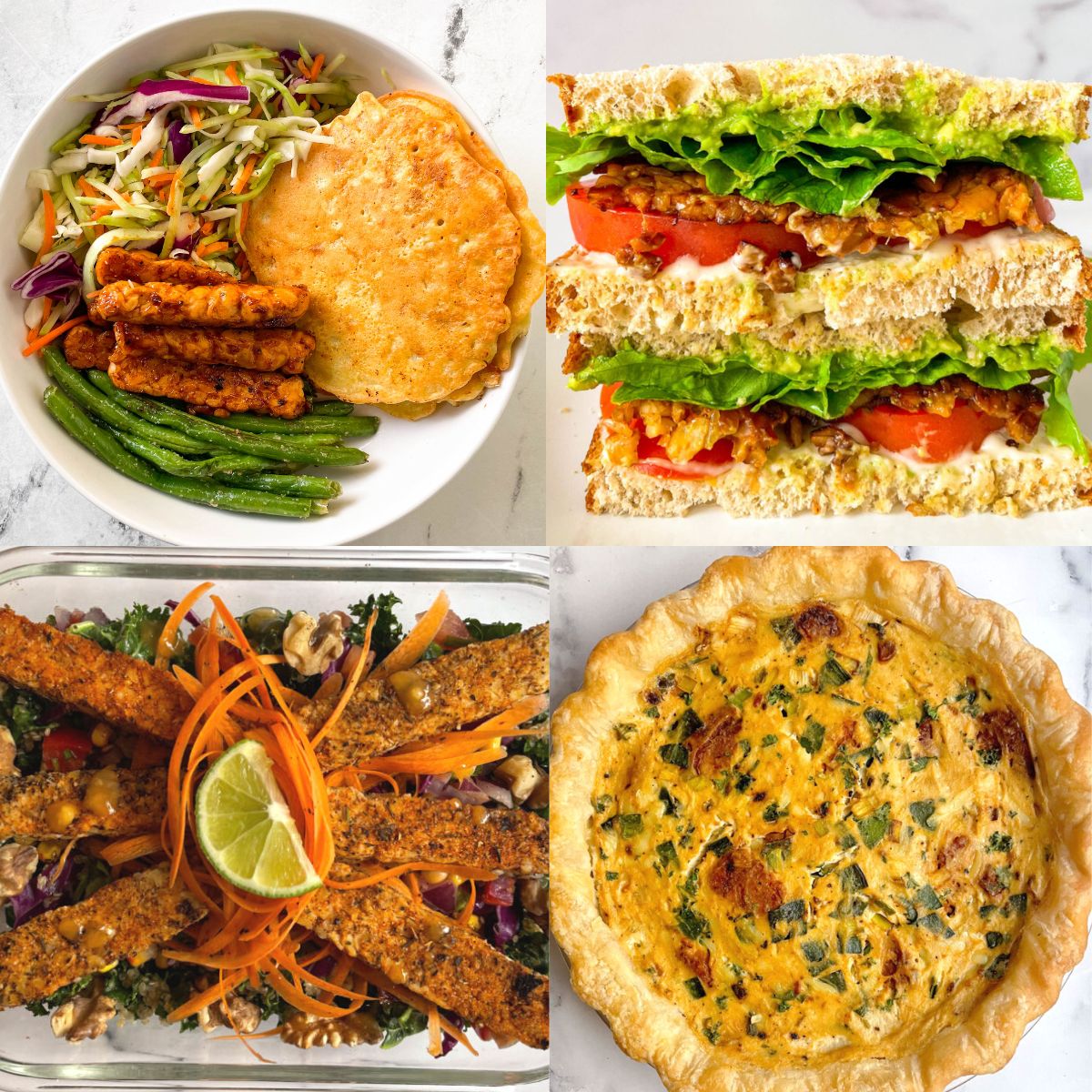 Tempeh is a traditional Indonesian food made from fermented soybeans and is easily one of our favorite plant-based proteins. It has a nutty and slightly earthy flavor and a firm texture that helps it hold its structure in all the delicious meals you add it to. Whether you're a long-time vegetarian, a vegan, or just looking to add more plant-based meal preps to your rotation, tempeh is a great ingredient to experiment with in your kitchen. If tempeh isn't your thing, we have meal-prep tofu recipes to try as well!
Tips for Cooking with Tempeh
The recipes listed below will walk you through exactly how to cook your tempeh for that recipe. But here are some general tips to keep in mind.
Marinate your tempeh: Tempeh has a slightly nutty and earthy taste and marinating it before cooking can add extra flavor and enhance its texture.
Steam your tempeh: Steaming tempeh for about 10 minutes can help to soften it and take away any bitterness. Next, you can slice, crumble, or cut it into cubes depending on what your recipe calls for.
Try out different cooking methods: Tempeh can be baked, grilled, sautéed, or even fried. In addition to trying different recipes, make sure you're trying different cooking methods to see which one you enjoy the most.
Is tempeh good for meal prep?
Yes! Tempeh is a great plant-based protein for meal prep for a few different reasons.
Shelf life: Tempeh has a decently long shelf life, especially when stored in the refrigerator. It can last in the fridge for up to two weeks if stored in a good airtight container. And, it can be frozen, making it perfect to have on hand for when you don't have time to run to the store.
Versatility: Based on our list of recipes below, tempeh can be used in so many different ways! And versatility is so important when meal prepping to make sure you actually eat all of your preps.
Filling: Tempeh is a good source of plant-based protein, and we want all of- or most of our preps to have a protein, veggie, and carb to keep you satisfied.
Easy to prepare: Tempeh is super easy to prepare, and can be cooked in different ways including steaming, frying, baking, or grilling. Do whatever you're the most comfortable with.
Finally, let's get into the delicious tempeh recipes!
Tempeh Recipes for Breakfast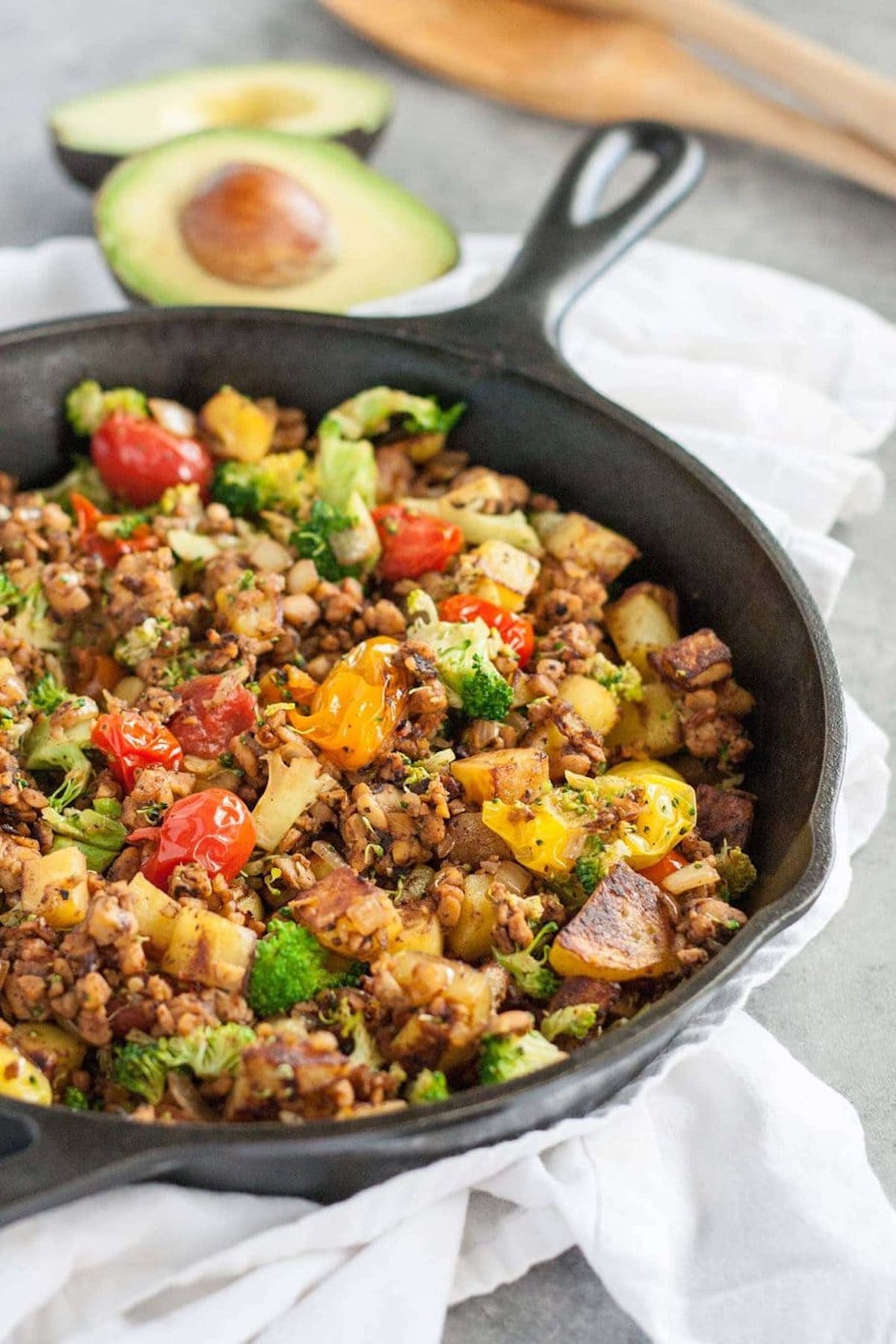 Sandwiches With Tempeh
Easy Tempeh Recipes: Bowls & Salads
Stir Frys & Curries With Tempeh
Love this recipe roundup? Let us know which one of these recipes you're going to try first in the comments below!
By the way, if you want access to easy vegetarian and vegan meal prep recipes, join the WWL Meal Prep Program! Every recipe in our library (over 600) can be made vegetarian or vegan and has been tested specifically for meal prep.