Finding easy meal prep lunches that not only continue to taste good, but you also WANT to eat throughout the entire week can be difficult, especially as a beginner. It's so overwhelming! We've put together a list of 25 recipes that we love to meal prep over and over. These easy, packable staples are a great place to start if you're beginning your journey with cooking and meal prep, or just want some new ideas!
We've got everything you need to make meal prep EASY. Join the Workweek Lunch Meal Prep Program and get our weekly meal plans, meal planning tools, grocery list generator, and more. Start a free trial today!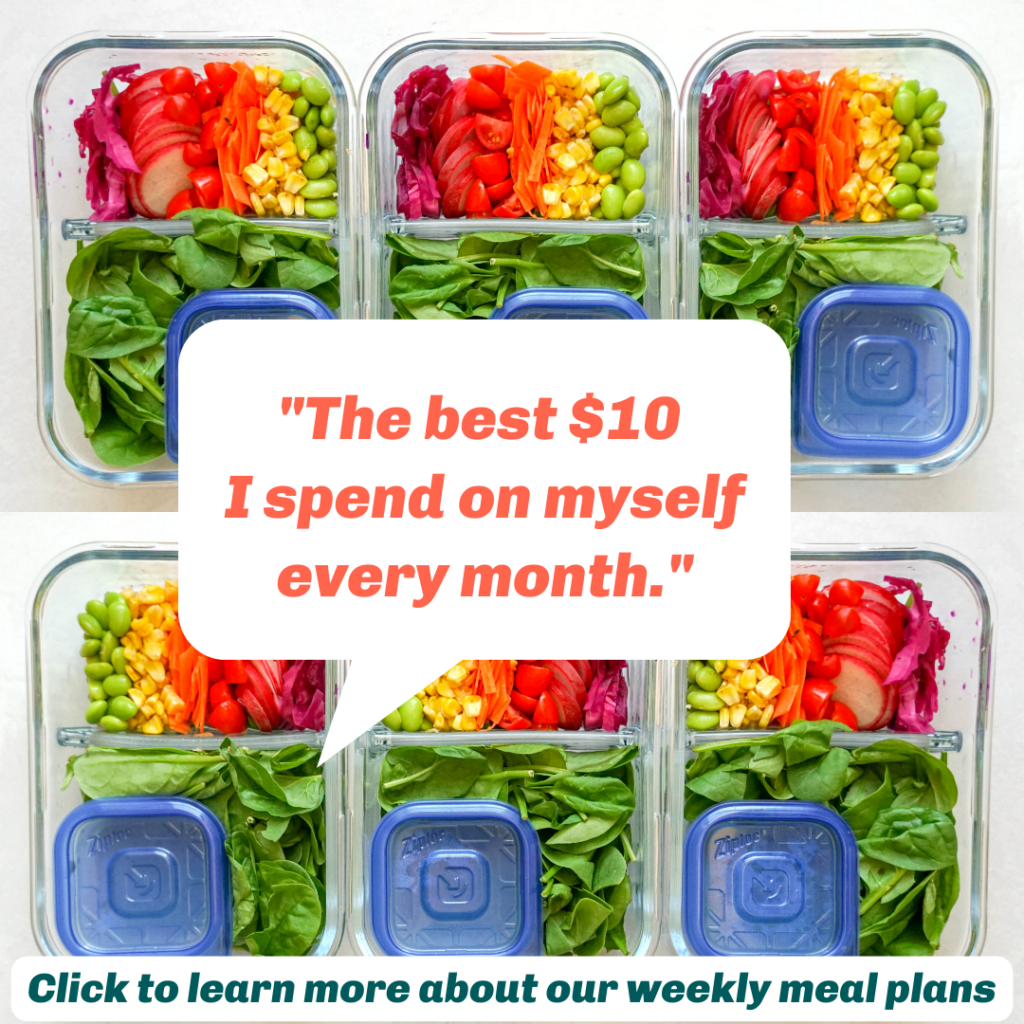 Best Containers For Meal Prep Beginners
Before you start meal prepping, you'll need some containers! If you're brand new to this process, there's no need to go all out and invest in a 16-piece glass container set just yet.
Grab a 4-pack or two of plastic containers at the grocery store, maybe try different sizes to see what you like best. This way, you only spend a small amount to see what works for you first. T
HEN you can go check out our container recommendations for these easy meal prep lunches.
Meal Prep Sandwiches and Wraps
Sometimes, nothing hits the spot more than a classic sandwich or wrap at lunchtime. Contrary to popular belief, they can be meal prepped! Depending on the recipe, you may need to separate the ingredients and assemble them the day of, but it takes less than 5 minutes. These are perfect for taking into the office, eating on the go, or enjoying outdoors.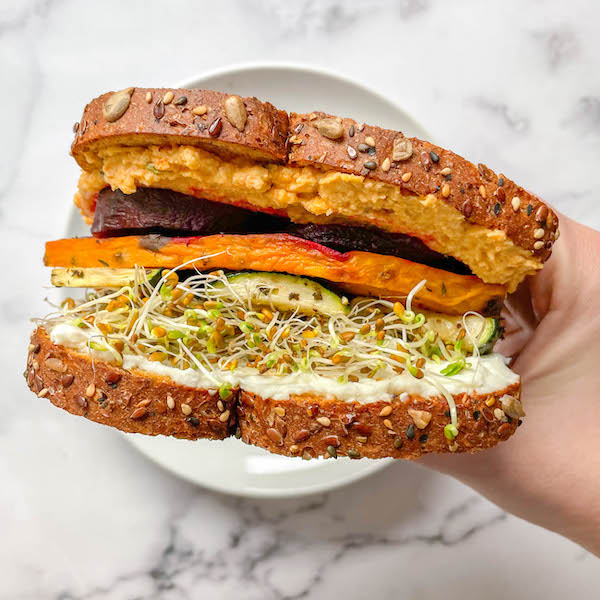 Related: Discover New Meal Prep Ideas: Our Basic Formula For Delicious Recipes
Cozy, Satisfying Soups
No matter what time of year it is, soup is always a good idea. It is one of those meal preps that gets even better as it sits in your fridge for a few days. it lasts about five days in the fridge and over 6 months in the freezer. Our favorite thing to do is build a freezer stash with our favorite soups recipes over time. That way, even on those days when you really don't feel like cooking, you have a delicious homemade meal to dig into!
We always use SouperCubes to keep our freezers organized!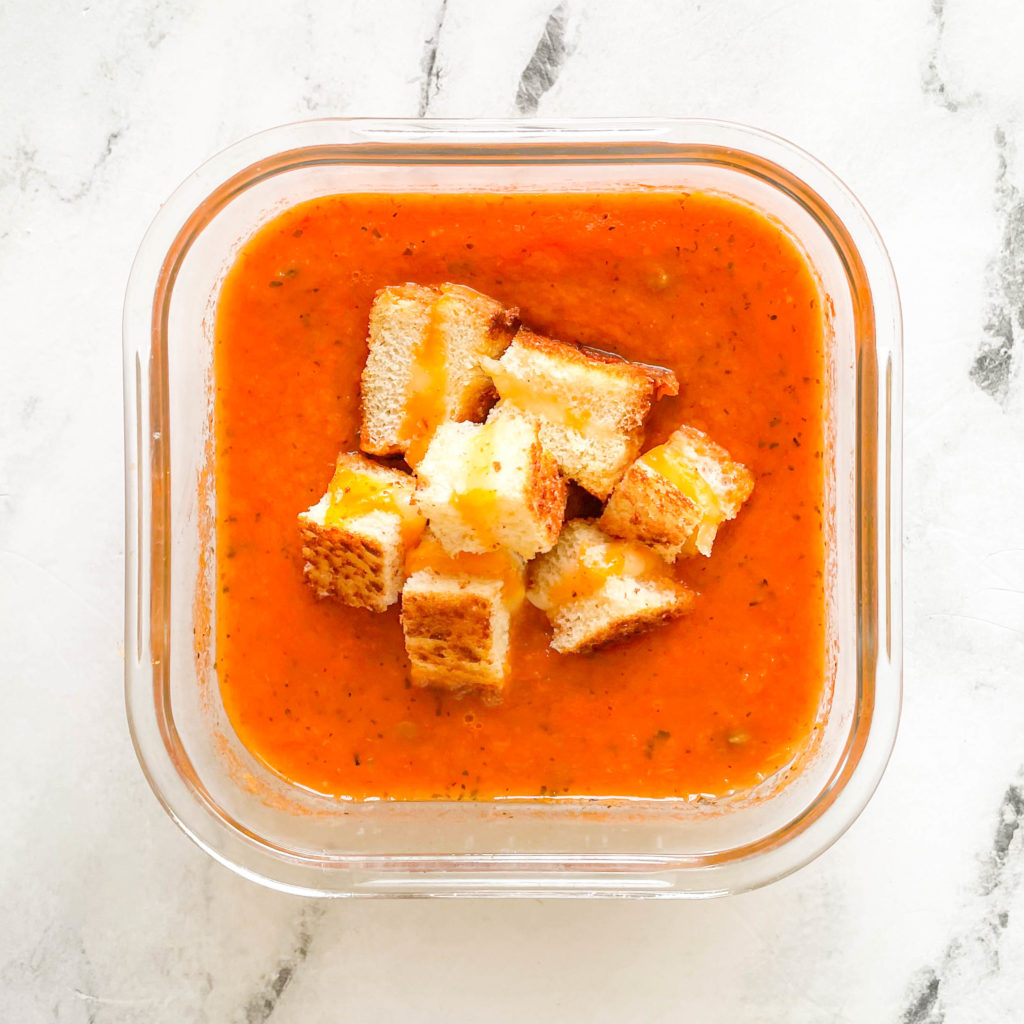 Related: 18 Meal Prep Recipes For When You Have No Microwave or Fridge At Work
Perfect Salads For Meal Prep Lunches
You don't need to spend $14 at SweetGreen in order to have a delicious salad at lunch. The biggest mistakes people make when meal prepping salad are making them too boring or not making them filling enough! If you want to know the best tips to craft delicious salads every time, check out this guide. And if you want to follow recipes directly, here are some of our favorites.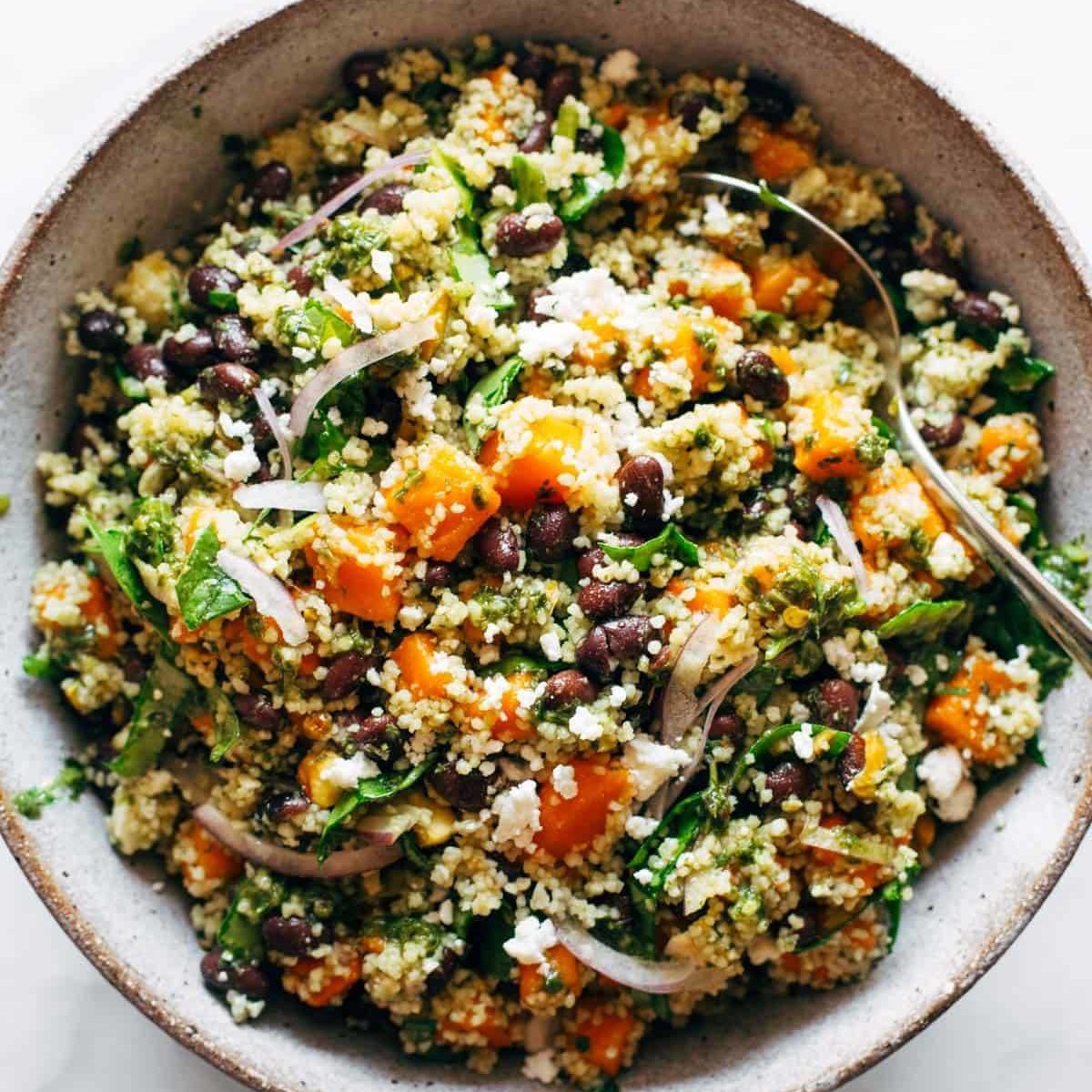 Related: Breakfast Ideas: Our Master List of Go-To Meals
Pasta For Easy Meal Prep Lunches
Who doesn't love pasta? Sitting down on your lunch break and enjoying a bowl of tasty pasta can make any mundane workday infinitely better. You can meal prep pasta for lunches or simply make a big batch for dinner and work off the leftovers! These dishes typically last up to four days in the microwave and can be reheated in the microwave or stove (or eaten cold).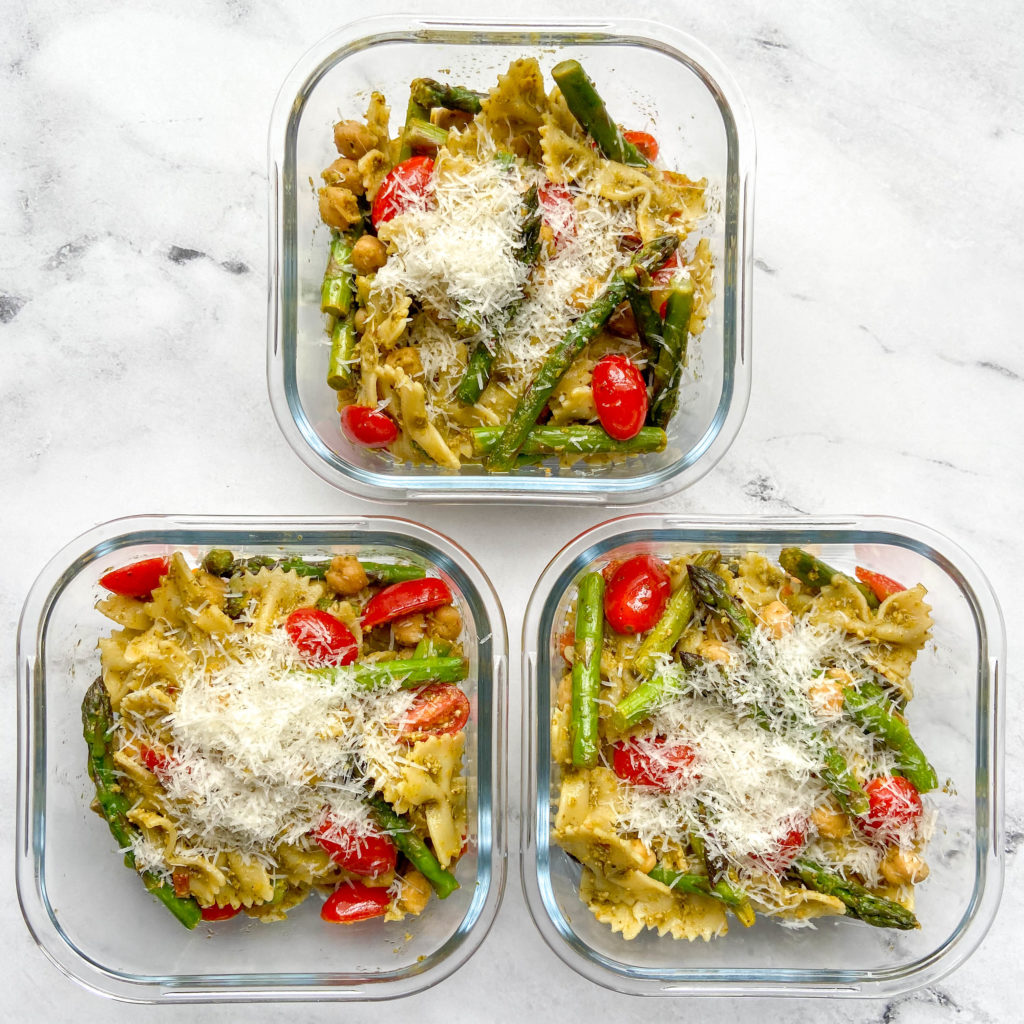 Quick Vegetarian Lunches To Prep Ahead
Need vegetarian lunch ideas? We've got you covered! And no, we don't mean boring grain bowls with zero flavor. We mean tacos, sushi bowls, quesadillas, and more. If you want an even easier meal, check out our no-cook vegan lunches.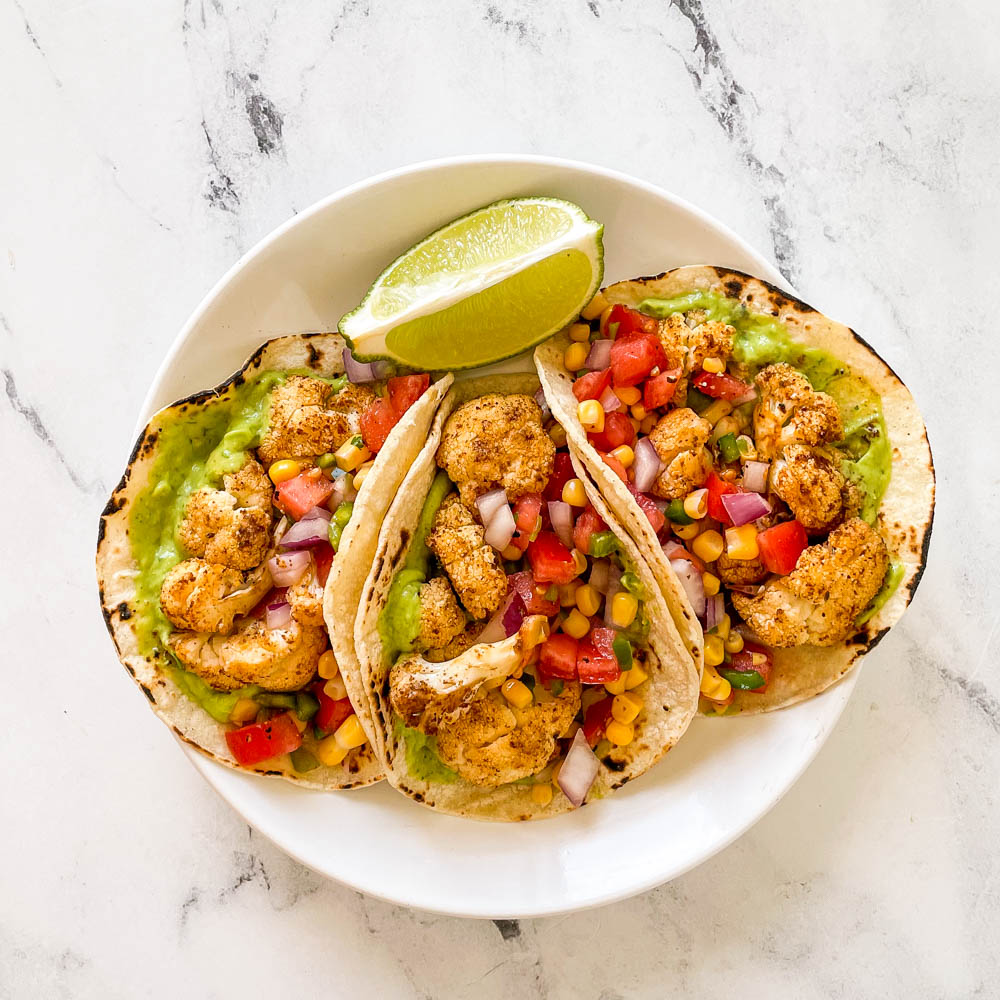 Related: No-Cook Meals: Three Vegan Recipes You Can Make Without A Kitchen
More Easy Meal Prep Lunches
There are truly endless options when it comes to easy meal prep lunches you can make each week. If you don't want to search the Internet every week for these ideas, join the Workweek Lunch Program. We offer over 600 meal prep recipes that can all be made omnivore, vegetarian, vegan, and gluten-free. Plus, we send out weekly meal plans so you don't have to think about it!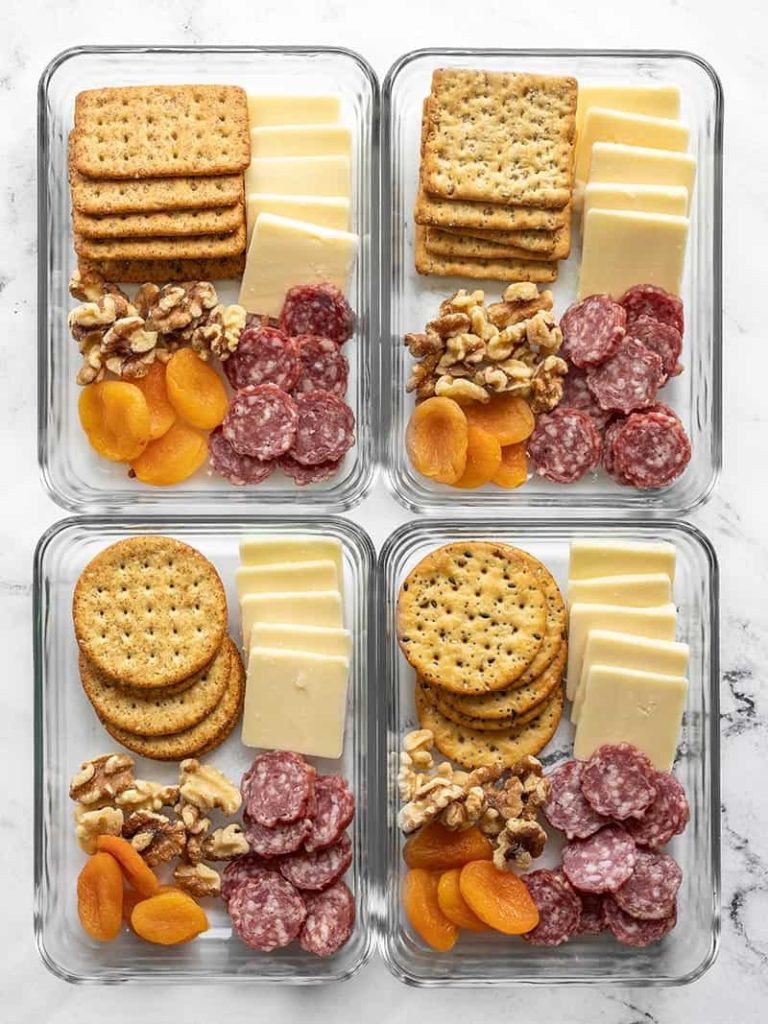 Let us know your favorite easy meal prep lunch below in the comments! Follow us on Instagram for more meal prep inspiration and free recipes.