Wherever you're going with your lunch in tow, you deserve the best lunchboxes and meal prep containers to pack your food in! This post is full of our favorite lunch bags, lunchboxes and food containers for meals on the go.
The ideal lunchbox keeps food fresh, won't leak, and won't retain any odors from food. It's also going to be easy to carry, lightweight, and not an eyesore! We have loads of options for you no matter where you're taking your lunch!
Not sure what to pack in your containers?
We got you! Here are the best teacher lunch ideas that you can enjoy whether or not you have access to a fridge or microwave. We also have our 25 go-to meal prep ideas, the best salad ideas for meal prep and our favorite no-reheat meal ideas.
Related: Meal Prep Sandwiches and Wraps
5 Best Lunchboxes and Bags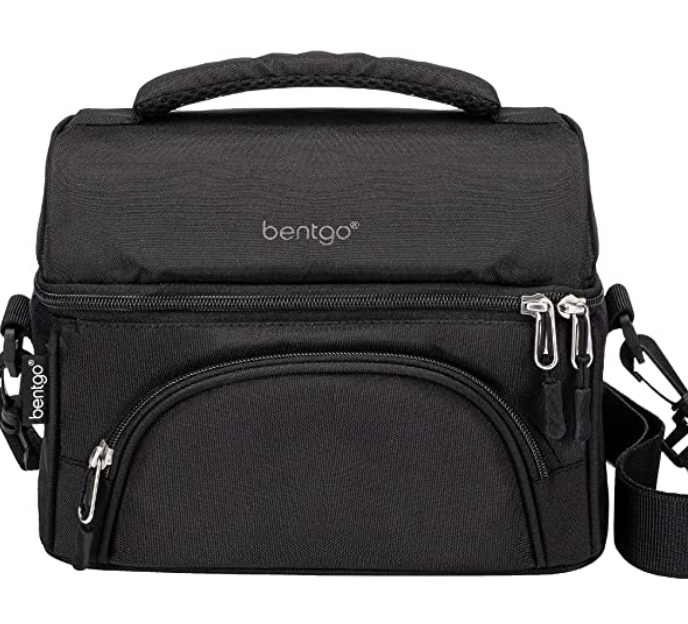 Bentgo Deluxe Lunch Bag – Durable and Insulated Lunch Tote with Zippered Outer Pocket -Fits bento, two sections
LOKASS Lunch Bag Women Insulated Lunch Box Wide-Open Lunch Tote -stylish lunch bag
Artelaris Lunch Bag Women – sleek option
MIER Adult Lunch Box Insulated Lunch Bag Large -Larger size for long days
Leakproof Lunch Box Tote Bag -Tote style
Ice Packs And More For Lunchboxes
Fit + Fresh XL Cool Coolers Freezer Slim Ice Pack for Lunch Box -slim, great for lunchboxes
Soft Ice Packs for Lunch Box, Bags, Bento Boxes, 4 Pack -soft ice packs
5 Reusable Ice Cube Sticks Freezable Water Bottle Cooling Rods -For water bottles
SouperCubes -for freezing extra portions
Stasher Bags – perfect for freezing and storing odds and ends, soups, chilis, stews and more
Best Meal Prep Containers For School
[5-Packs, 36 Oz.] Glass Meal Prep Containers 4.5 Cup – Essential meal prep containers
Rubbermaid 14-Piece Brilliance Food Storage Containers – Perfect if you are new to meal prep
Pyrex Simply Store 18 Piece Meal Prep Storage Containers Set – A great starter set for packing food
GoodCook BPA-Free Plastic Reusable Meal and Snack Prep Containers, Multiple Sizes (30 Sets) – If plastic is preferred
Stasher Silicone Reusable Storage Bag, Bundle 4-Pack – For snacks, wraps, etc
Ball Wide Mouth Mason Jars 16 oz [5 Pack] – For parfaits, overnight oats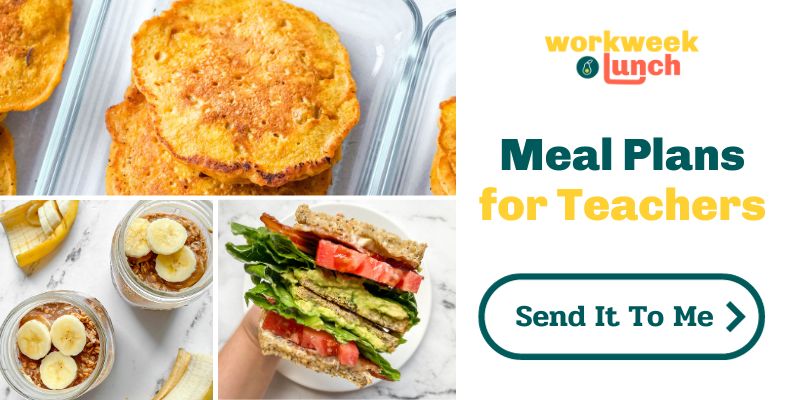 Bentos & Containers With Dividers
LunchBots Bento Cinco LARGE Stainless Steel Food Container, 5 Section – 5 section Bento box
Amazon Basics Reusable Silicone Baking Cups – For lining Bento Boxes
Bentgo Classic – All-in-One Stackable Bento Lunch Box Container – Stackable bento box
[5-Pack,36 Oz]Glass Meal Prep Containers 2 Compartments – Containers with divider
Bentgo Salad – Stackable Lunch Container – Keep greens and toppings separate
LunchBots Medium Uno Stainless Steel Sandwich Container – Good for salads and wraps
Stainless Steel Condiment Containers – For dressings and condiments
No matter what type of meal you're taking to work or school, there's a container and lunch bag situation that can make it easier! I hope you found some good lunchbox options for keeping your meal preps cold and fresh all day.