When you picture weekly meal prep, you probably picture a mountain of dishes in the sink. But it doesn't have to be like that! That is where one-pot meals come into the picture, the perfect compromise and solution to avoiding a pile of dishes on meal prep Sunday (and during the week).
You can easily whip up any of these 12 recipes for your weekly meal prep and have a hot meal ready in less than 30 minutes. And even better, all of these one-pot/pan dishes can be used as meal preps for the week. So that means less cooking for your future self to think about! Win-win.
Before we dive into the recipes, here are a few tips that will help you nail weekly meal prep and dinners each night like a pro.
Keep your pantry stocked with essential ingredients. Most of these recipes use some sort of rice, pasta, or grain component. Having a pantry stash of these dry ingredients will make it even easier for you to convince yourself that making dinner is better than going the takeout route.
And if you need help with stocking your pantry from scratch, check out the video below!
Cook freezer meals in advance: Help yourself out by taking a few hours over the weekend to prepare freezer meals for yourself and your family. This eliminates all the prep work for you when you want to enjoy these meals and are a great backup plan when things start to get hectic or you find yourself with 0 groceries in the house.
With these freezer meals, you can enjoy a freshly cooked meal in 15 minutes without having to chop, measure, or slice a thing for your weekly meal prep.
Make a meal plan. This one may seem like common sense, but it is truly the most helpful tip to reduce stress around food during the week. Take a few minutes to map out your week and see when you have social events, when you will be eating at home, etc. Be realistic here! Then you can make a solid weekly meal prep plan and structure your daily meals around that.
You can use our free meal plan template to get started! Not only does meal planning relieve stress, but it will also help you save money and eliminate food waste.
For more resources on how to nail meal prep, make sure to check out our meal prep pro tips! Now let's get into the recipes!
Is it safe to meal prep for the week?
Yes! It's safe to store your weekly meal preps in the fridge for up to five days. Note that food safety has a lot to do with how food is cooked initially (make sure you initially cook meat all the way through) and cool it down a little before storing in the fridge.
Many of these easy one-pot dinners for meal prep below are freezer-friendly, so you can make and store them on Sunday to thaw out and enjoy later in the week.
Learn more about meal prep and food safety here.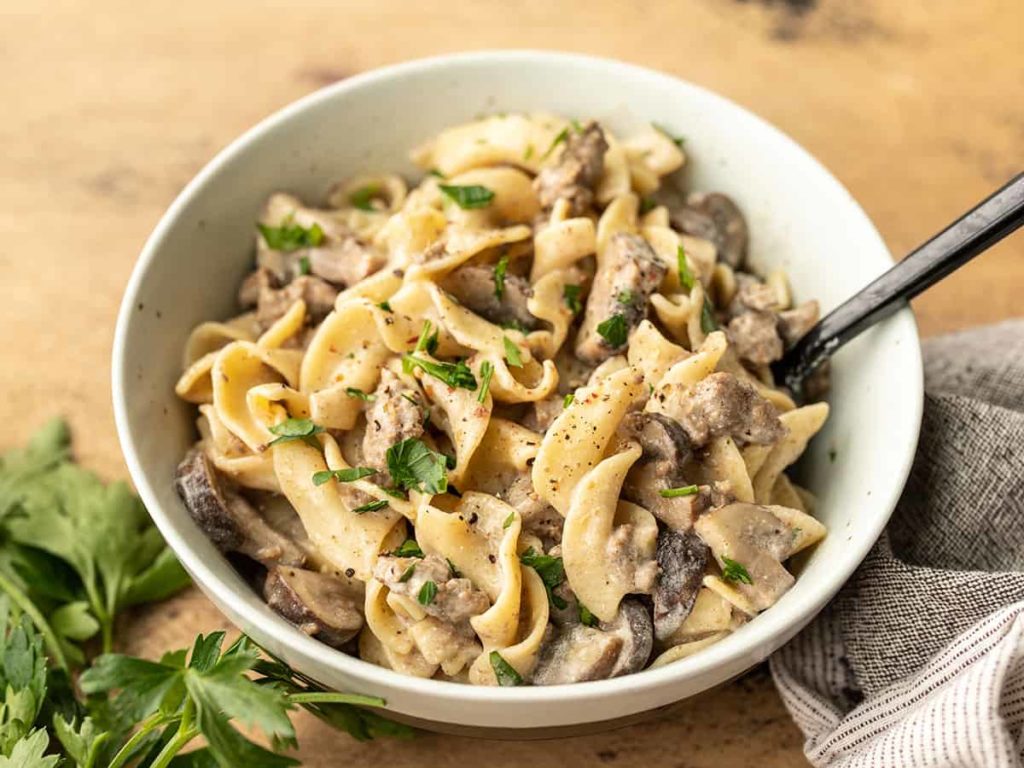 Beef stroganoff is one of those dishes that gets even better a few days after you make it, making it ideal for weekly meal prep! Enjoy this as a quick dinner that comes together in 30 minutes, or divide it into meal prep containers and have it throughout the week!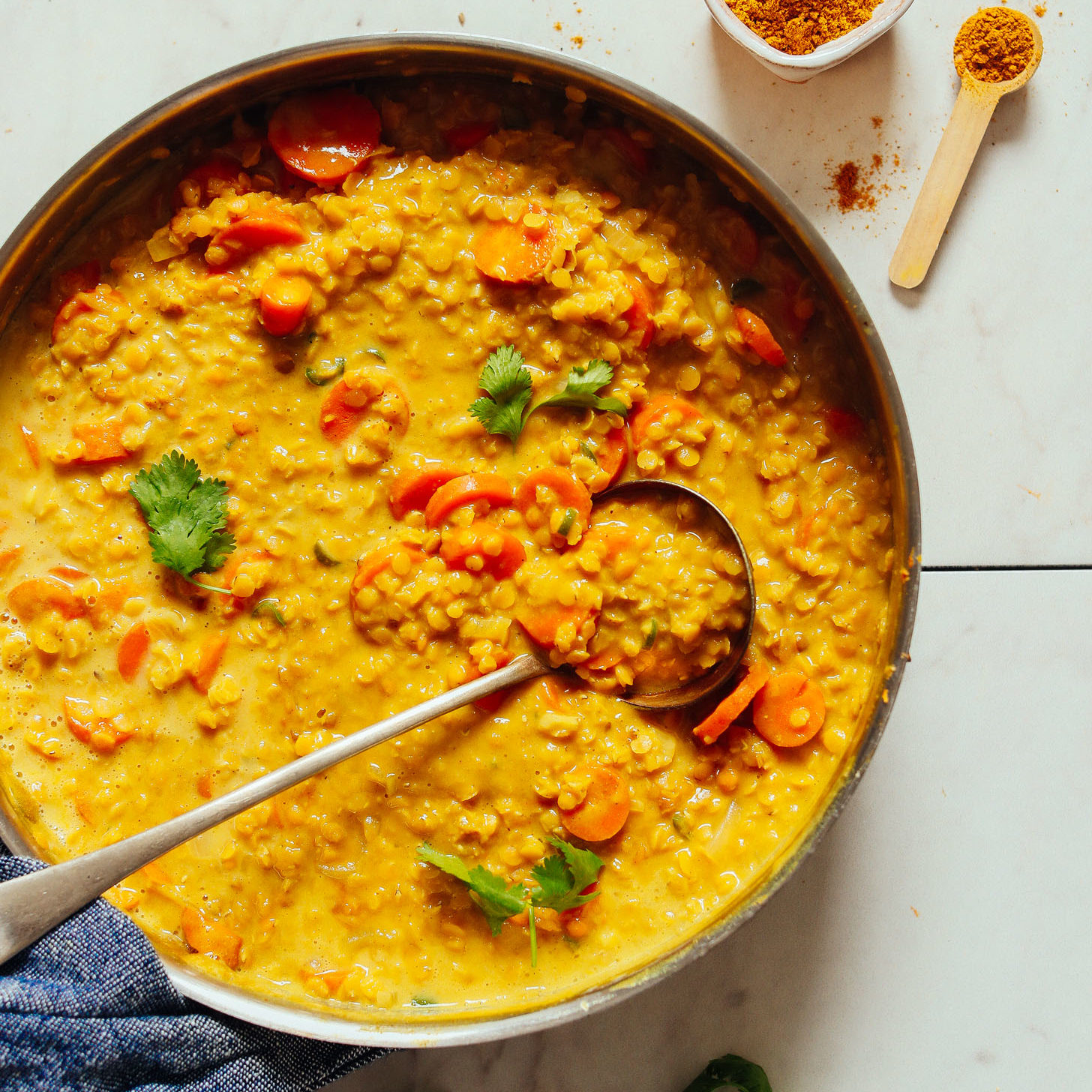 This soup is comforting and is a great cheap meal prep idea. You can definitely add in more veggies if you have them on hand or simply want to add more volume to this meal. This one-pot vegetarian meal is extremely versatile. It is also freezer-friendly as well for up to one month!
Related: 5 Essential Freezer Meal Prep Tips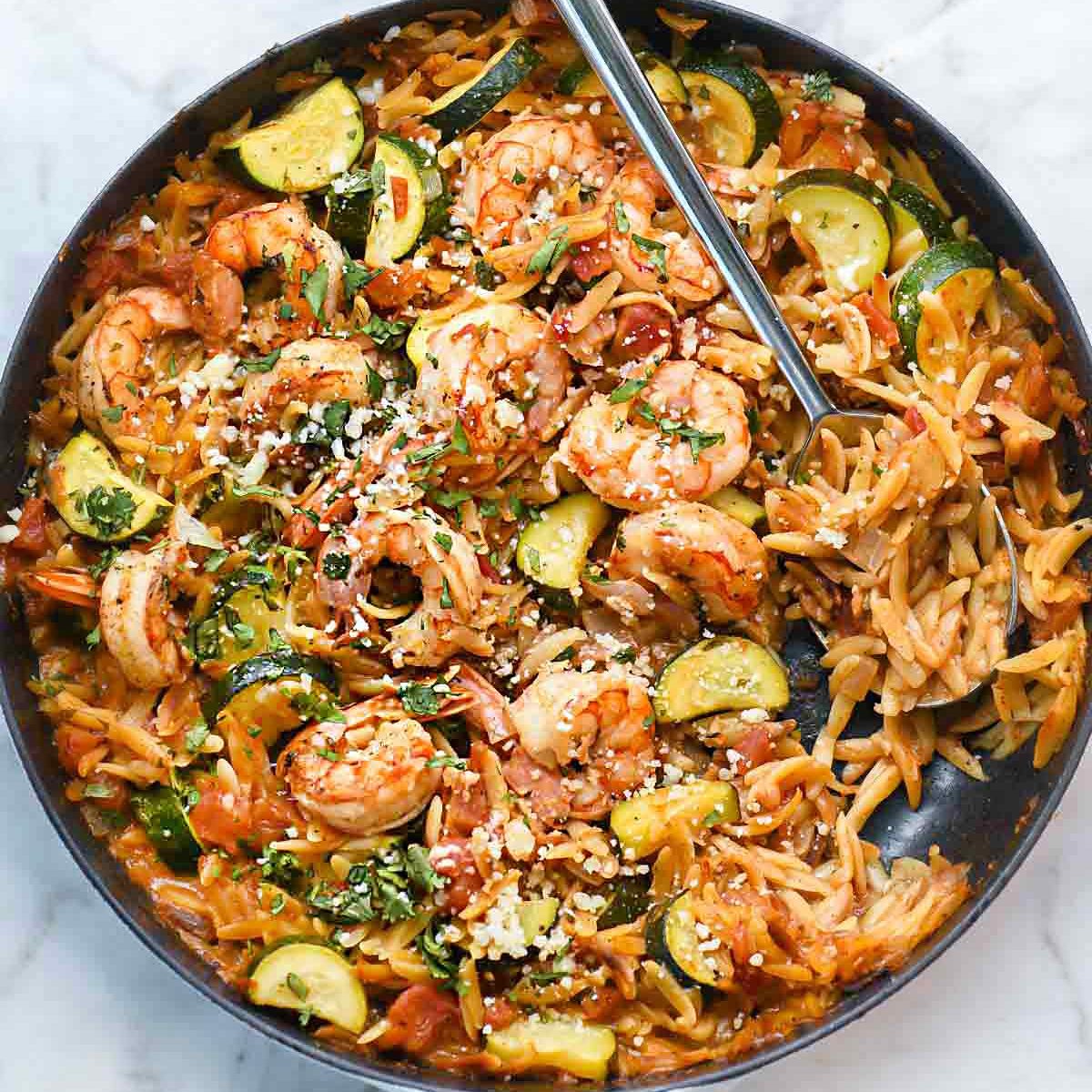 Mexican shrimp and orzo? Sign us up! This meal is bursting with flavor and is incredibly simple to pull together. This meal is sure to become a staple in your weekly meal prep rotation.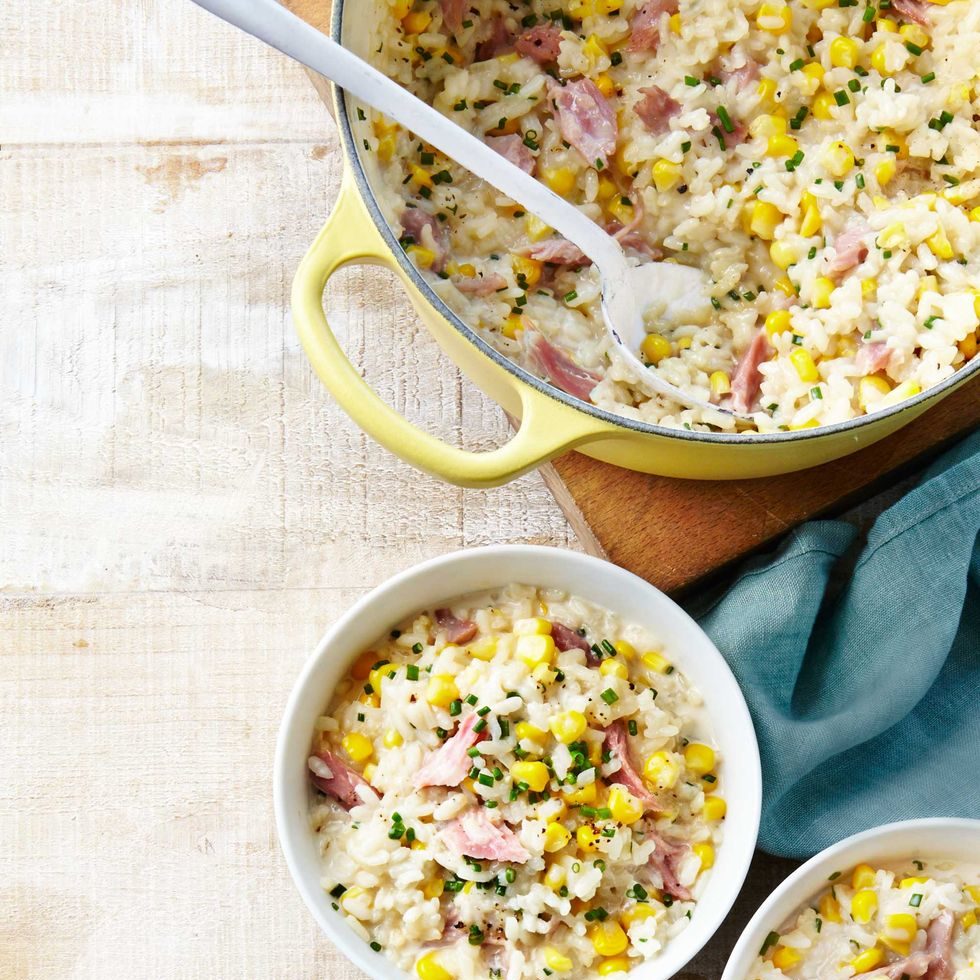 Yes, you read that right. Risotto that you can meal prep AND is done in 30 minutes! This recipe is simple yet delicious and super comforting after a long day. Plus, it is kid-friendly so the whole family can enjoy it! To enjoy as a meal prepped lunch or dinner, simply store it in the fridge and microwave as needed.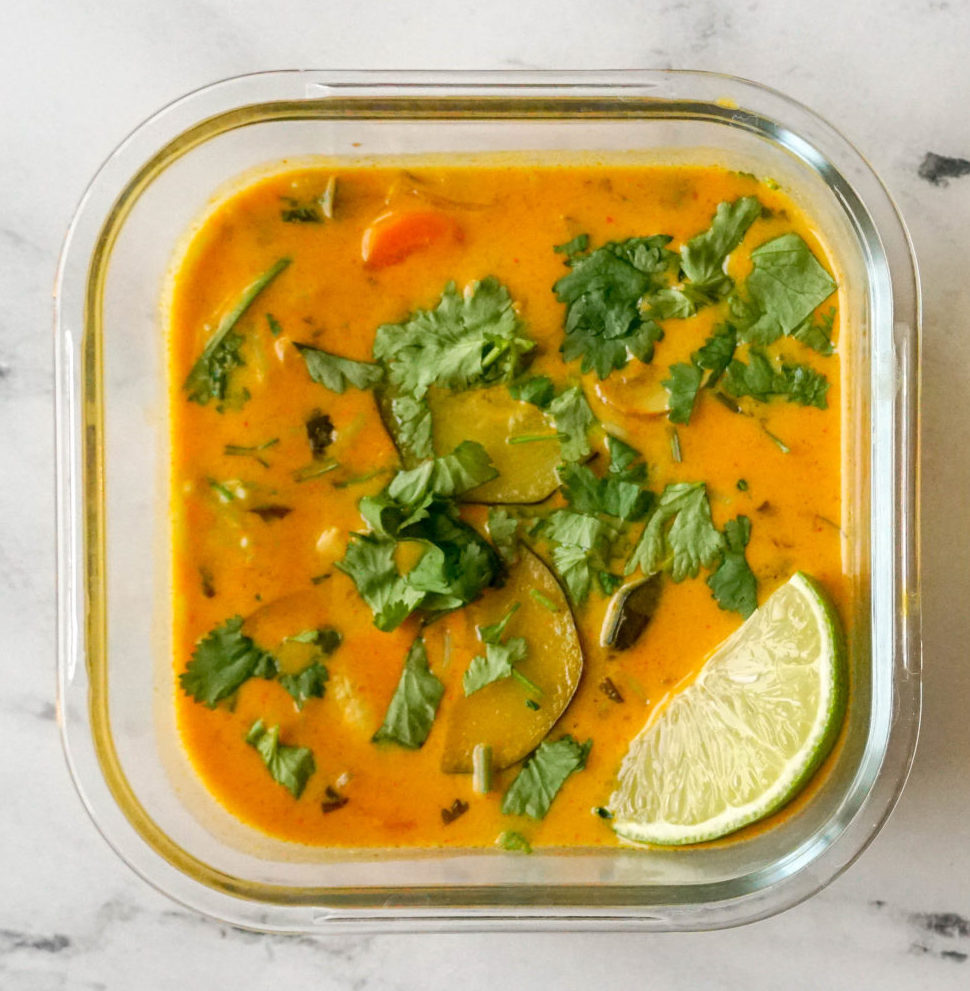 This soup is chicken noodle meets that curry and it is amazing. Seriously, you will want to keep making this soup over and over again! It is perfect for your weekly meal prep, plus it is freezer-friendly.
Related: How To Make A Food Budget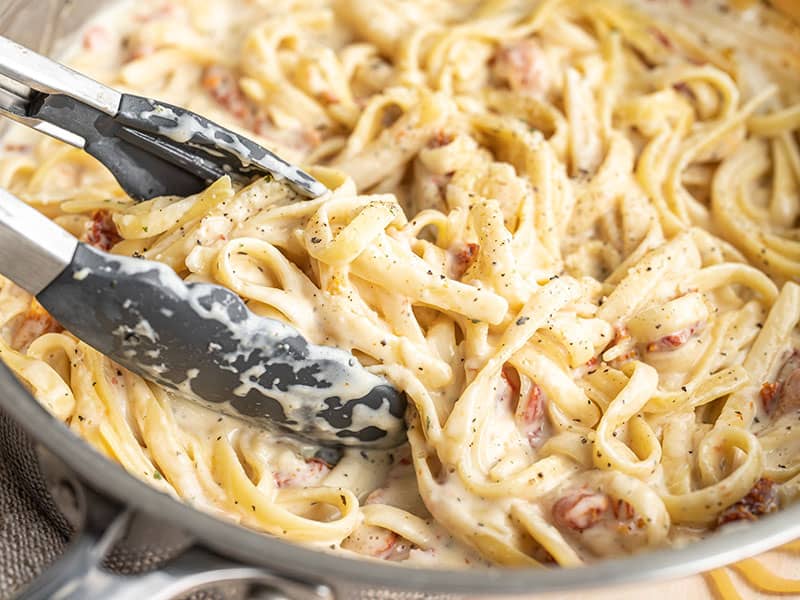 A creamy pasta dish is a perfect way to unwind after a busy day. It's even better when it only takes 30 minutes to make like this one! You can easily add any odds and ends you have in the fridge such as leftover veggies or chicken. This easy pasta dish is sure to become a favorite for weekly meal prep.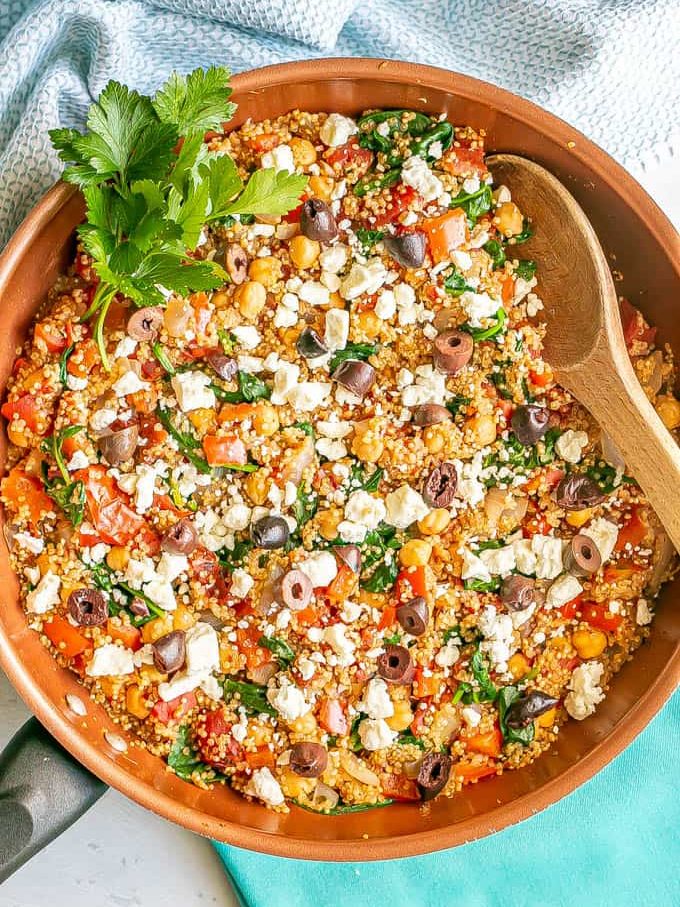 Need healthy meal prep ideas for the week? This Mediterranean skillet features chickpeas, tomatoes, spinach, and quinoa! Top it off with feta and olives for more of that delicious Mediterranean flavor. It lasts in the fridge for about 5 days which makes it perfect for meal prepping.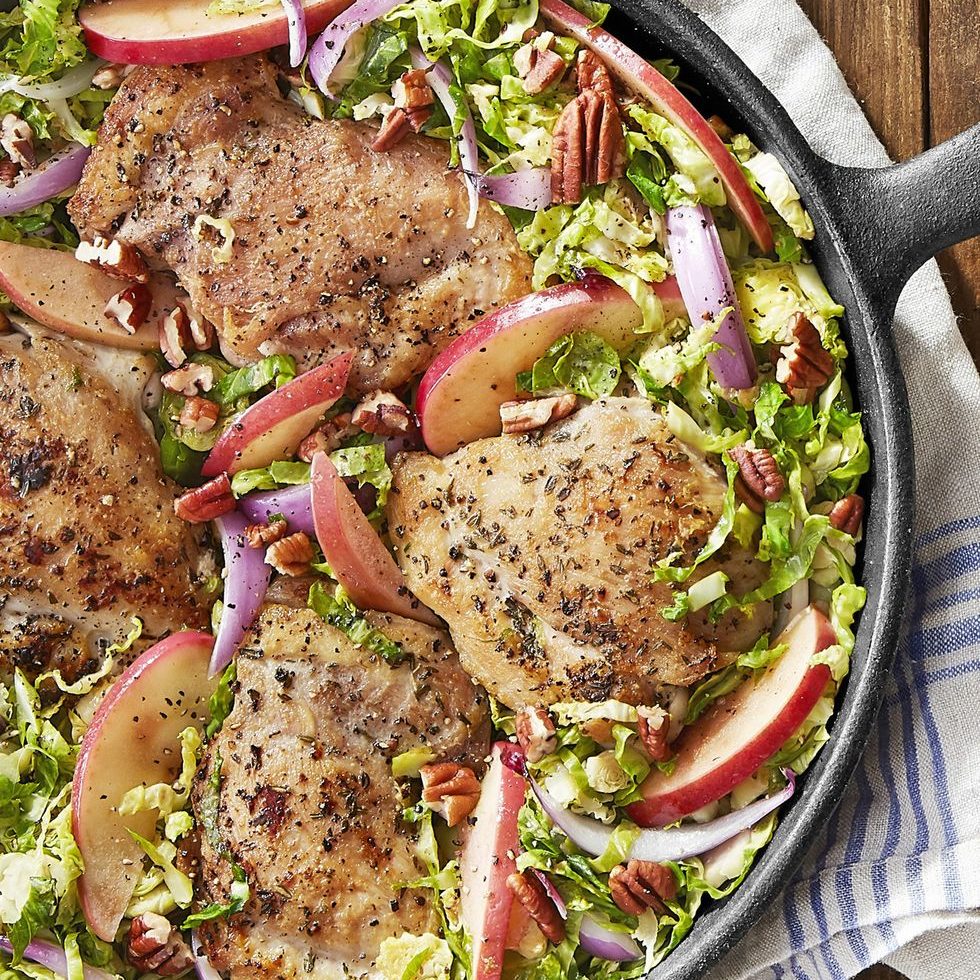 The flavors of this recipe scream Fall, but you can enjoy it at any time of the year! This 30-minute chicken meal will satisfy the whole family for dinner, but it is also perfect to take to work the next day for lunch. Truly the best of both worlds!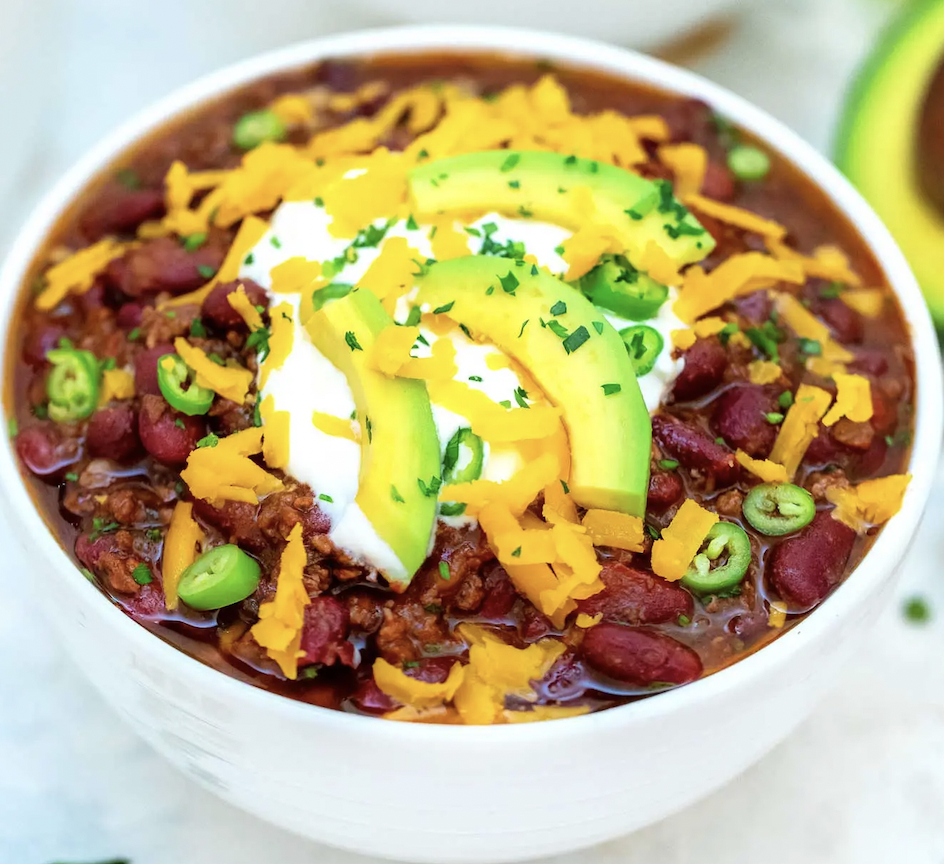 You don't need to slow cook beef chili to enjoy it, this one comes together in 30 minutes! Chili is a go-to lunch meal prep for the week because meal you can repurpose it so many different ways! Think nachos, burrito fillings, chili mac, or even in a breakfast skillet!
If you want to try a delicious slow-cooked chili recipe, here is ours! It takes about an hour and trust us, it's worth it.
Related: Easy Dinner Ideas For Kids There are some great one-pot kid-friendly meals here!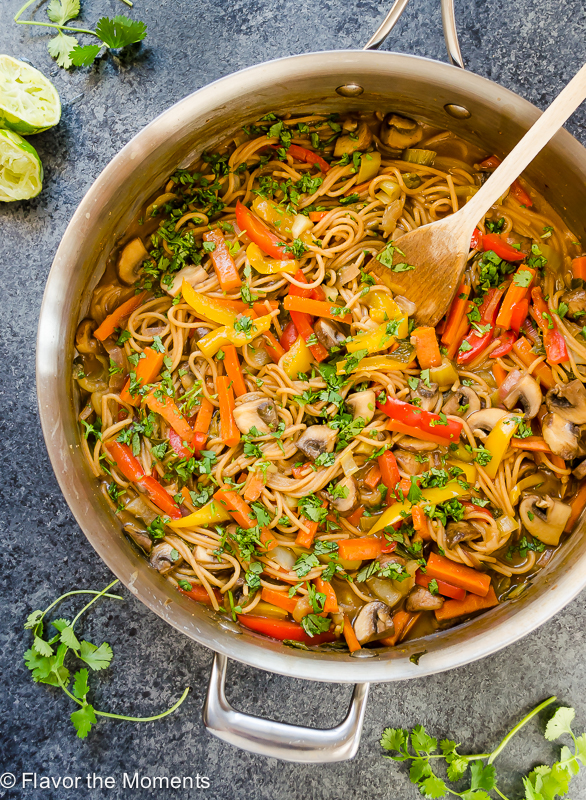 Want to make your weekly meal prep vegetarian? Creaminess from the peanut butter, umami from the soy sauce, citrus from the lime juice, and more! There are so many flavors going on in this easy, vegetarian veggie pasta. Eat it hot or cold, it is delicious both ways!
Chicken and rice are what so many people think of when "meal prepping" is mentioned. But this zesty Spanish chicken and rice is anything but bland. It is full of bold flavors that will have you and/or your family reaching for seconds.
You don't have to be sick to enjoy chicken noodle soup! This version uses rotisserie chicken so it comes together super quick so that you can enjoy it as a tasty weeknight dinner. It is also freezer-friendly, so make some extra to enjoy for when you do get sick!
Related: Sick Day Food: 14 Nourishing Recipes For When You're Sick
We hope this list of healthy weekly meal prep ideas made in just one pot inspires you to get it done!
If you are looking to make the weekdays run a little smoother, The Workweek Lunch Meal Prep Program provides a weekly meal prep template with a new meal plan with recipes and a grocery list every week so you never get bored or have to spend hours searching for recipes. Each plan comes with 14-15 planned meals to avoid over-planning and leave plenty of space for spontaneity.
Our membership includes our customizable meal planning tool so you can even build your own meal plans with our recipes (we have over 450).
Start a free trial here! Again, this is perfect if you don't have time to meal plan yourself, but know it's super important.