Copycat recipes are perfect for when you feel like eating out but your wallet says "you have food at home". Not only are you saving money by making these meals yourself, but you can also customize them any way you want! Most of these recipes are made with ordinary ingredients that you can find at your local store and don't need a "secret ingredient" or sauce to make them delicious.
Below we have gathered twenty of our favorite copycat recipes spanning from Starbucks, PF Changs, In-N-Out, Chipolte, and so many more. Have a favorite fast food or restaurant meal you want us to recreate? Drop it in the comments below! Now let's get into these mouth-watering copycat recipes.
If you need more tasty recipe ideas, check out our other recipe roundups for some delicious inspiration! We cover everything from kid-friendly recipes, no-cook meals, easy meal prep lunches, and much more.
Breakfast Copycat Recipes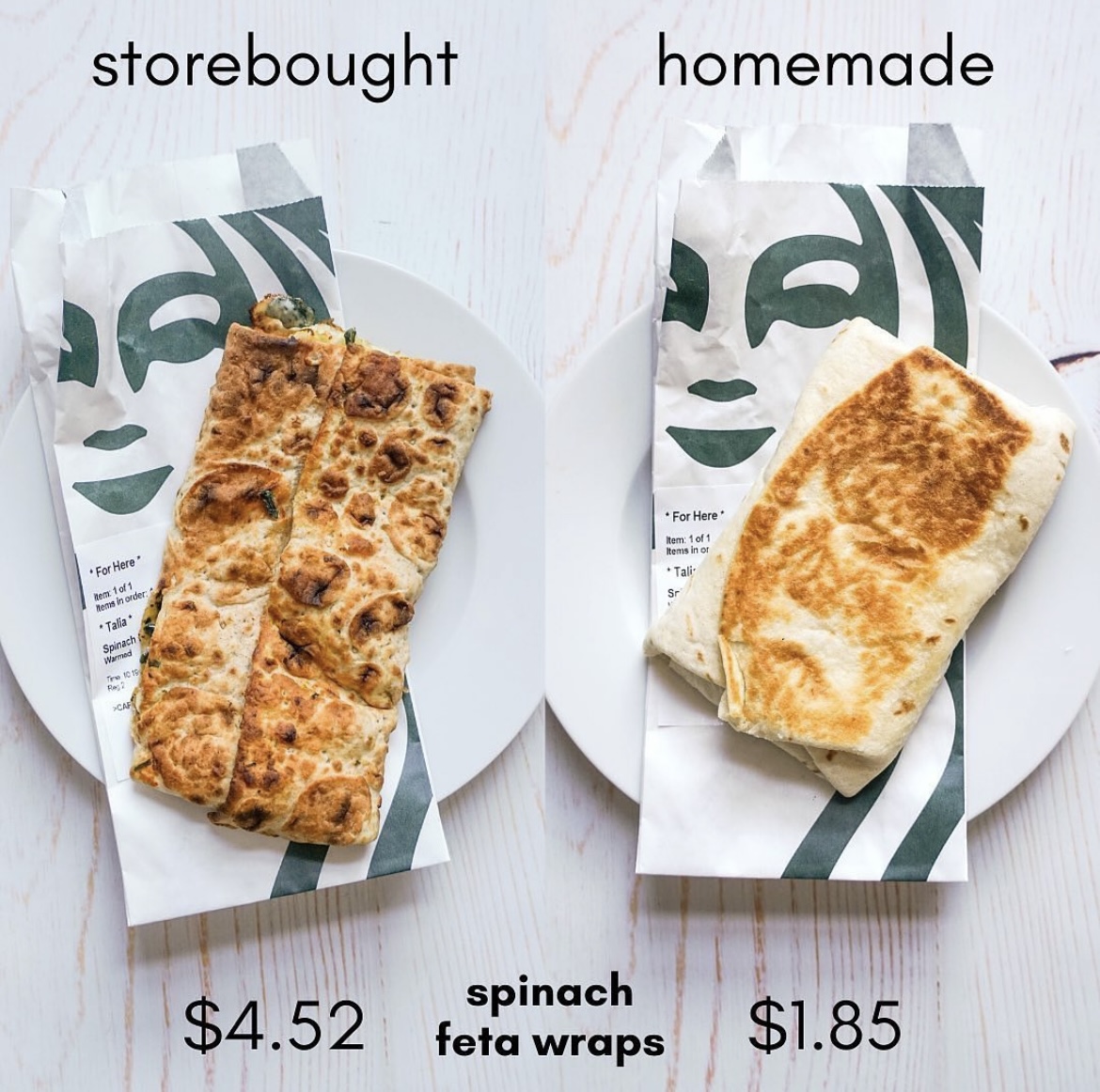 1. Spinach Feta Breakfast Wrap (Starbucks Copycat) – Workweek Lunch
2. Mango Ginger Kale Green Smoothie (Jamba Juice Copycat) – The Minimalist Baker
3. Oatmeal Cream Pies (Little Debbie Copycat) – Mike Bakes NYC
4. Blueberry Scones (Starbucks Copycat) – Kelly Lynn's Sweets & Treats
5. Breakfast Sandwich (McDonald's Copycat) – A Paige of Positivity
6. Crunchy Oatmeal Peanut Butter Oats 'n Honey Bars (Nature Valley Copycat) – Half Baked Harvest
Related: Our Master List of Breakfast Ideas
Sandwiches, Salads & Soups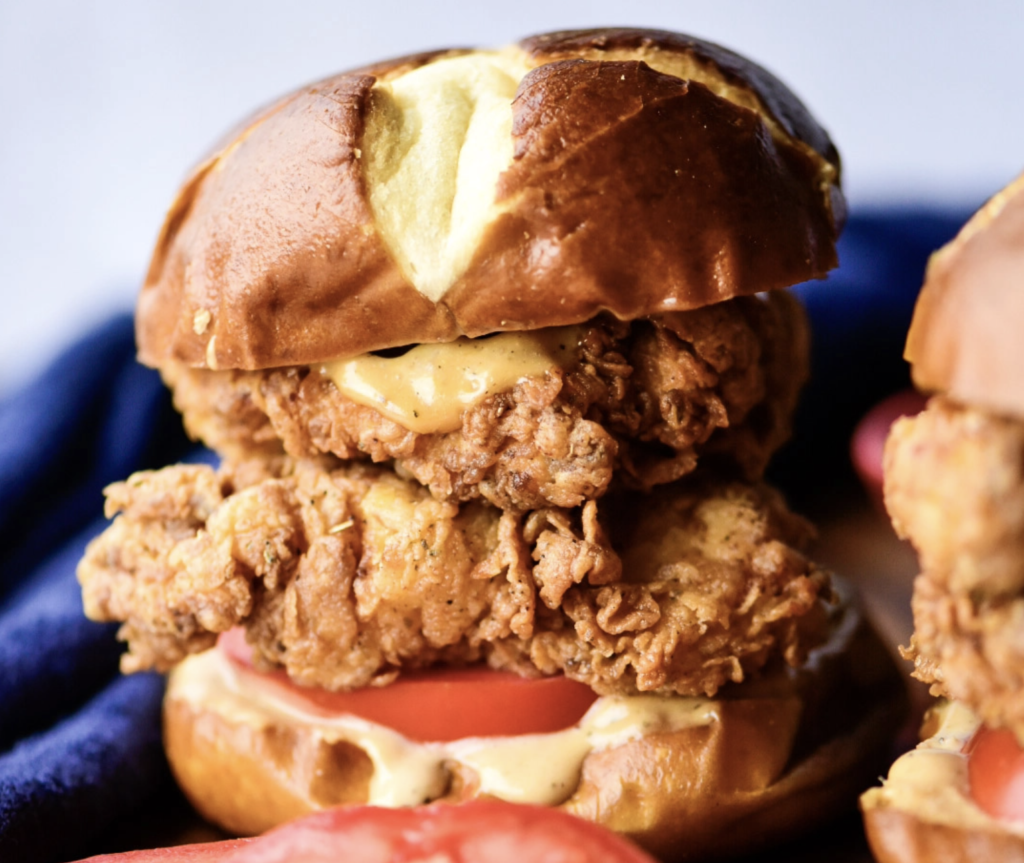 7. Spicy Chicken Sandwich (Popeye's Copycat) – Dude That Cookz
8. Shake Shake Burger Bowl (Shake Shack Copycat) – Workweek Lunch
9. In-N-Out Cheeseburger (In-N-Out Copycat) – Life in the Lofthouse
10. Asian Inspired Sesame Chicken Salad (Panera Copycat) – Six Sisters Stuff
11. Kale Caesar Salad (Sweetgreen Copycat) – Caroline Ripa
12. Broccoli Cheese Soup (Panera Copycat) – Pinch of Yum
13. Zuppa Toscana Soup (Olive Garden Copycat – Two Peas & Their Pod
Related: 20 Meal Prep Salads That You'll Actually Enjoy Eating
More Takeout-Inspired Copycat Recipes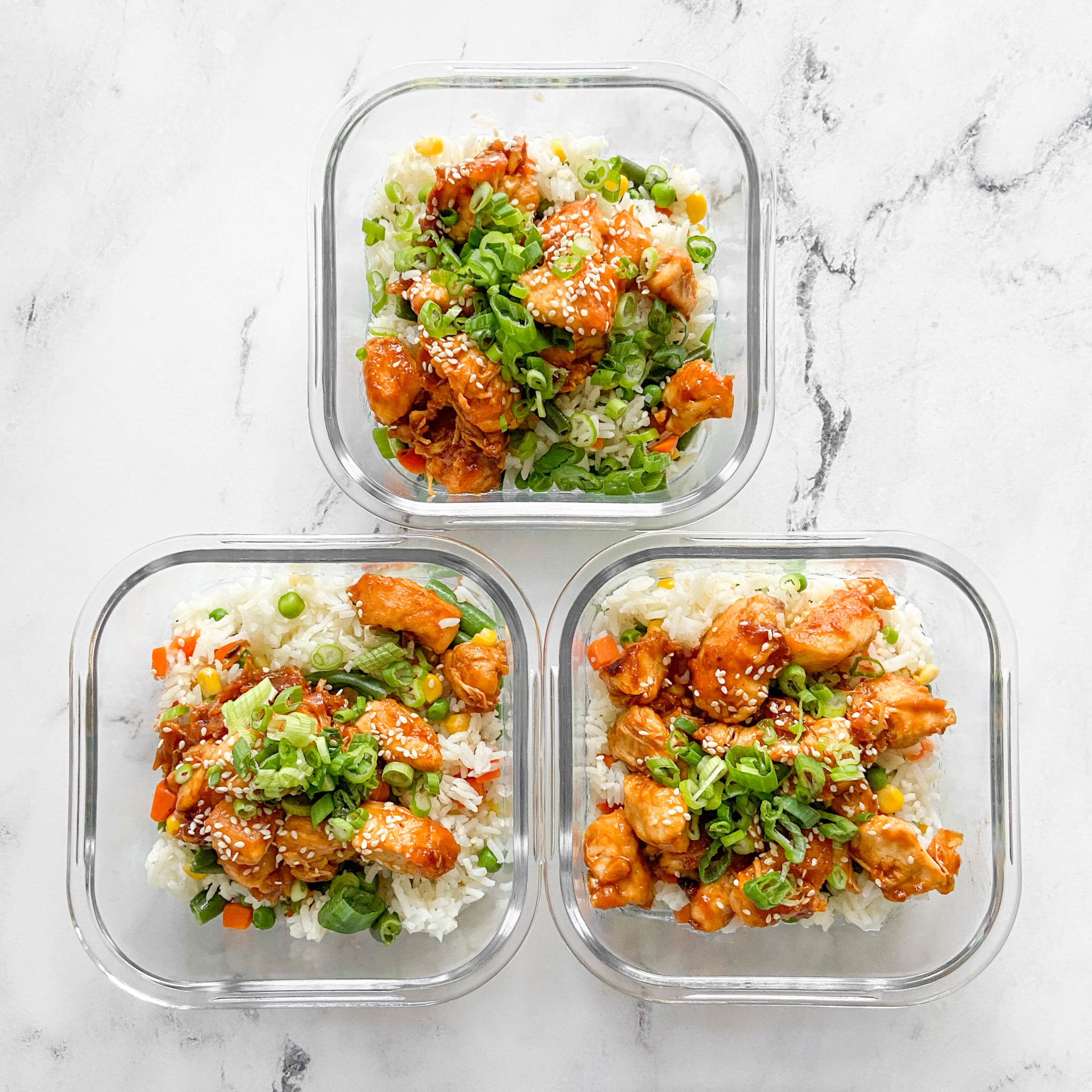 14. General Tso's Chicken (Chinese Takeout Copycat) – Workweek lunch
15. Chicken Lettuce Wraps (PF Changs Copycat) – Damn Delicious
16. Cajun Chicken Pasta (Chili's Copycat) – The Recipe Critic
17. Vegan Sofritas (Chipotle Copycat) – Jessica in the Kitchen
18. Homemade Crunchwrap Supreme (Taco Bell) – Damn Delicious
19. Chicken & Shrimp Carbonara (Olive Garden Copycat) – Izzy Cooking
20. Orange Chicken (Trader Joe's Copycat) – Workweek Lunch
Related: 8 International Recipes To Try At Home (When You Can't Travel)
We hope this list of our favorite copycat recipes inspires you to cook this week!
If you are looking to make the weekdays run a little smoother, The Workweek Lunch Meal Prep Program provides a weekly meal prep template with a new meal plan with recipes and a grocery list every week so you never get bored or have to spend hours searching for recipes.
Our membership includes our customizable meal planning tool so you can even build your own meal plans with our recipes (we have over 600).
Start a free trial here! Again, this is perfect if you don't have time to meal plan yourself, but know it's super important.
Leave a comment below for what kind of recipe roundup you'd like to see next!