Breakfast is one of the hardest meals for meal prep. To give you more breakfast ideas, I asked the Workweek Lunch Instagram community what their go-to breakfasts are and compiled a list of all the answers.
There are lots of benefits to meal prepping breakfast:
You have more control over what goes IN your breakfast
You're less likely to go for the free cereal at work every morning (which isn't that filling)
AND you get to sleep in because you don't have to worry about cooking in the morning. Yay!
I hope this breaks you out of your meal prep breakfast rut or inspires you to get started!
Oats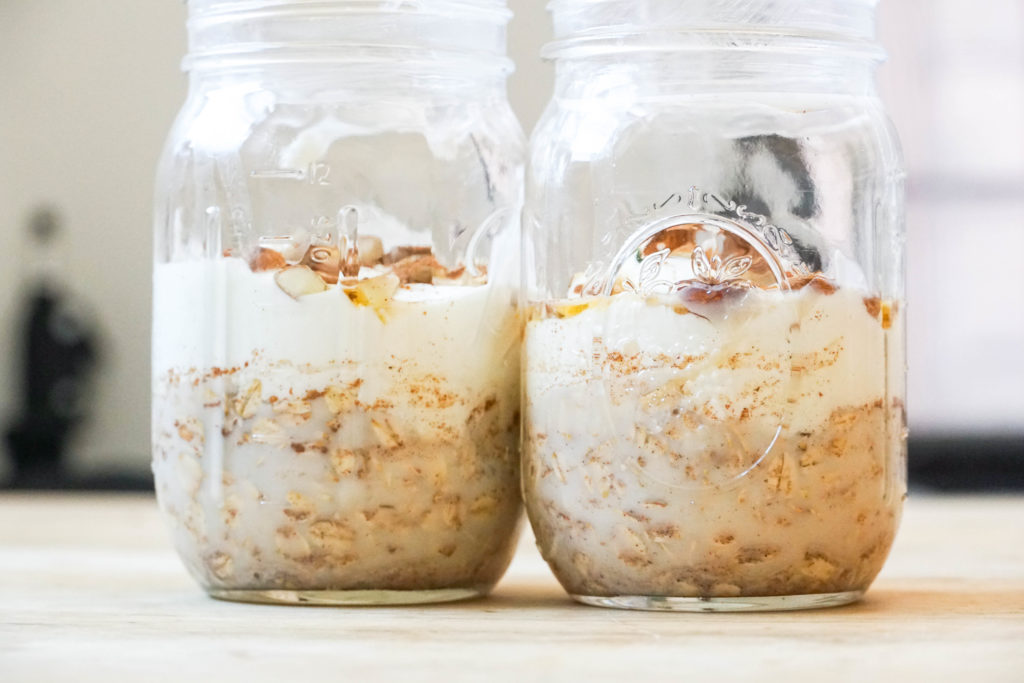 The holy grail of breakfast ingredients indeed. Here are some of the meal ideas you can make with oats:
Fresh oatmeal – add in your favorite fruits, nut butters, seeds, nuts, protein powder or chocolate chips!
Overnight oats – same as above, but no cooking involved! Try our delicious horchata overnight oats here!
Baked oatmeal – think brownies or blondies, but for breakfast and made of oats. That's baked oatmeal and it's so easy to eat on the go. Plus, it's freezer friendly!
Homemade granola – 10x better for you than storebought granola! You can find our easy recipe here!
Homemade muesli – Like granola, muesli is super easy to whip up and makes for such an easy breakfast. Here's a recipe I like.
Stuff on toast, crackers and bagels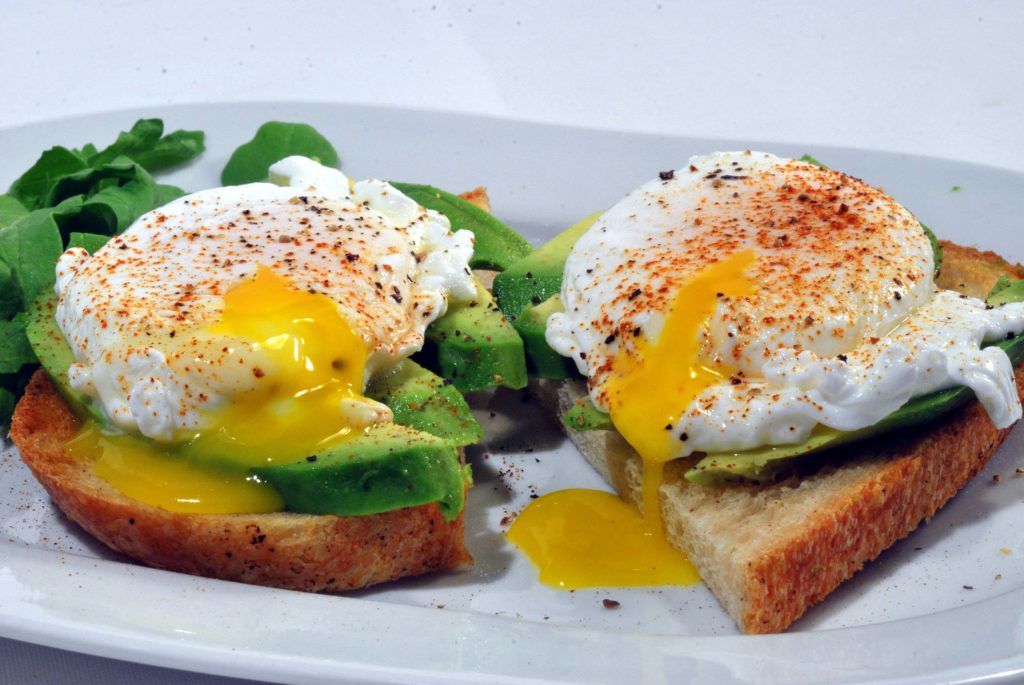 Fruit + nut butter – any combination works! I like peanut butter and strawberries or blueberries.
Regular butter – can't go wrong with this classic.
Butter and jam – another classic that won't let you down.
Savory idea: mushroom, chestnut, avocado – this was a very interesting combination I loved!
Melted cheese – it's never too early for an open-faced grilled cheese amirite?
Regular avocado toast – throw some Everything But The Bagel seasoning from Trader Joe's and it's a real delight.
Regular avocado toast with eggs – go a step further and make it into a sandwich!
Refried beans and mozzarella – another interesting idea from a community member that I loved the sound of!
With lox and cream cheese
With hummus and veggies
Wondering what bread to use? I like the generic whole wheat bread in grocery stores. But if you want something extra, I recommend Dave's Killer Bread, Ezekiel Bread, Wasa Crackers and Thomas English Muffins.
You can also make your own sandwich bread with our easy recipe!
Baked goods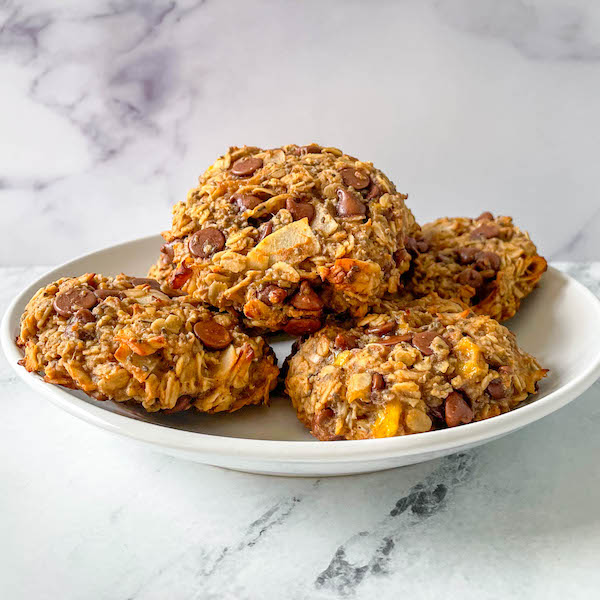 Smoothies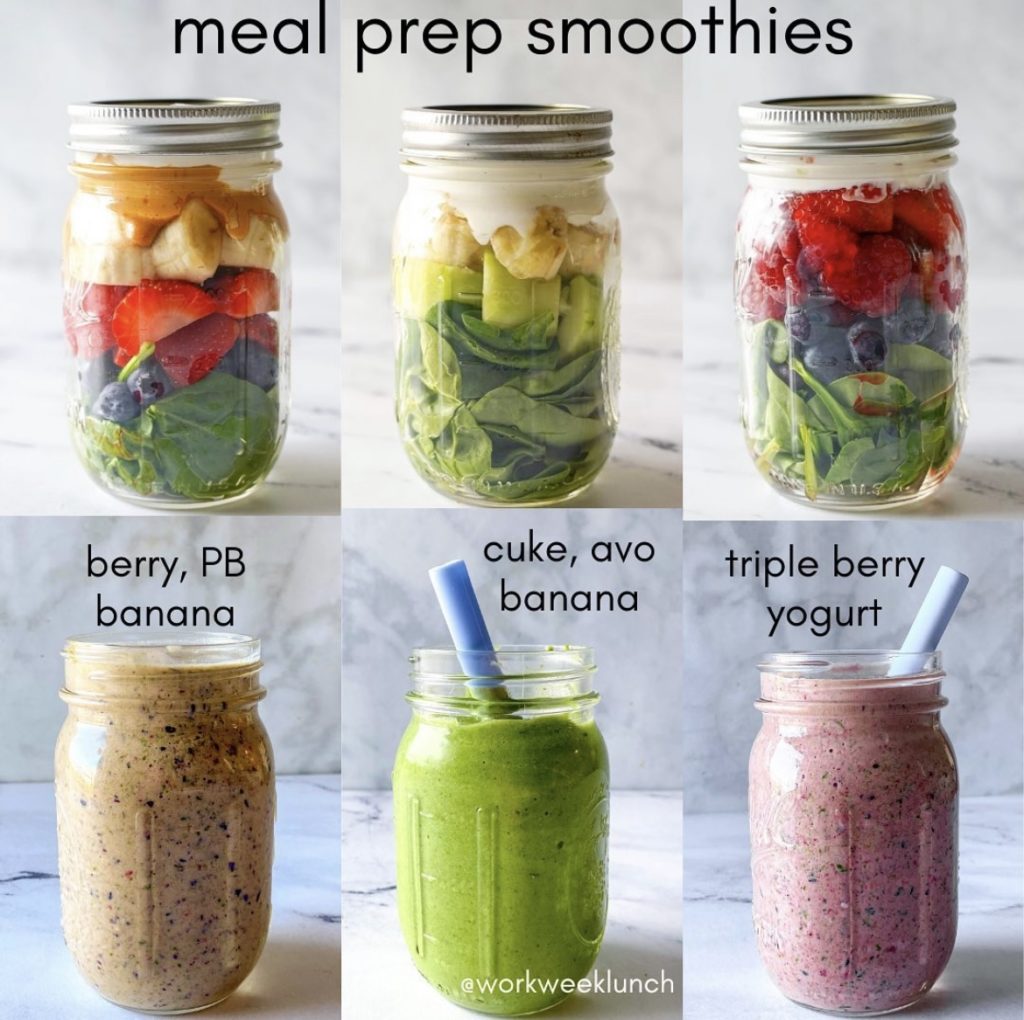 With protein powder
Add nut butter
With your favorite milk (I like almond milk)
Add lots of fruit, fresh or frozen
With veggies, fresh or frozen
As a smoothie bowl
With lots of add-ins like chia seeds, coconut and flax seed
My FAVORITE smoothie combo: banana, cold brew, cocoa powder, vanilla protein powder, almond milk. It's like coffee and breakfast all in one.
Breakfasts with yogurt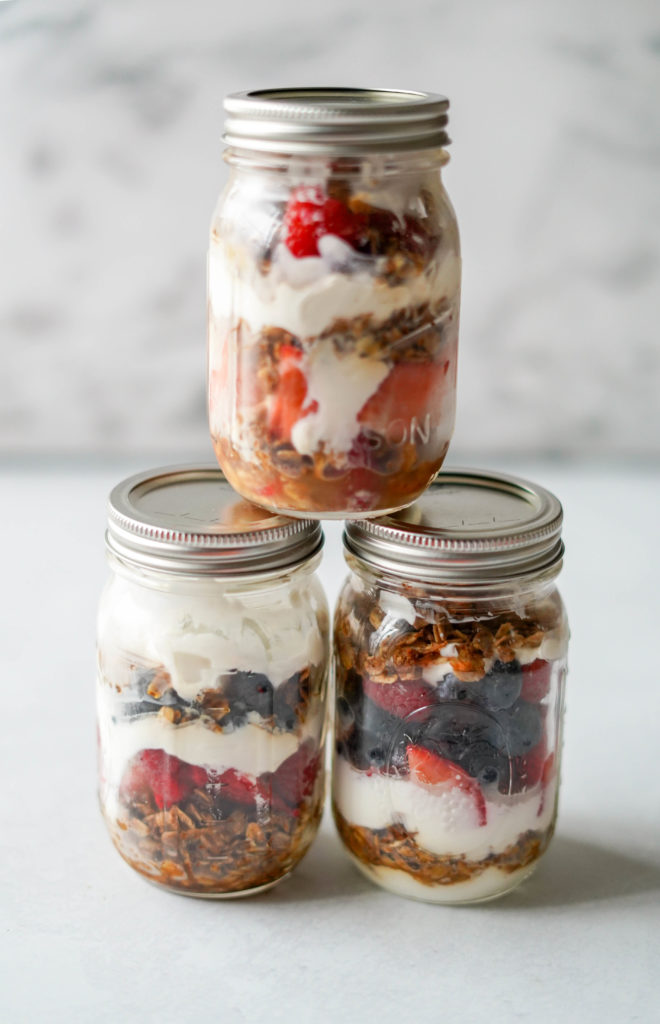 Berry Parfaits – get the recipe here!
With protein powder
With granola
Mix yogurt with cottage cheese – an interesting idea from a community member!
With chocolate chips
With fruit and honey and/or nut butter
Parfaits – like above!
My favorite yogurts are plain Fage, Chobani and Siggi's. And for non-dairy yogurts, I love CoYo, Forager and Kite Hill.
Eggs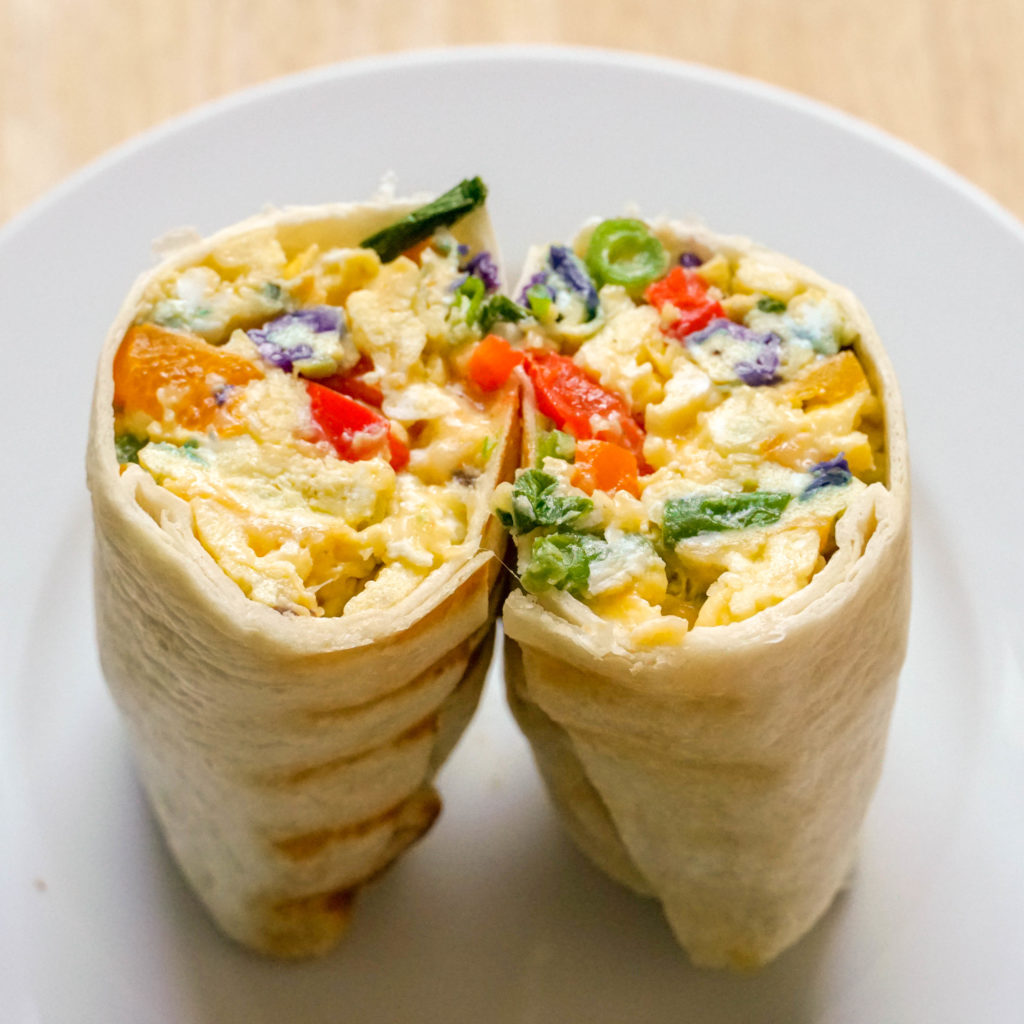 Breakfast Burritos – The one above is our delicious veggie breakfast burrito recipe!
Egg muffins – these are amazing.
Meal prepped frittata – a foolproof meal prep idea that's easy to change up.
Scrambled – can't go wrong with a scrambled egg.
Omelets
Hard-boiled
With turkey bacon or regular bacon – bacon is NOT just for the weekends!
With leftovers – put an egg on leftovers and call it breakfast.
Fried and sunny side up – takes less than 5 minutes in the morning
Poached with toast – if you're feeling fancy!
Breakfast sandwich – my personal favorite.
With potatoes – have you tried meal prepping potato and veggie hash? Trust me on this.
VEGAN IDEAS: scrambled tofu, scrambled chickpeas!
Waffles and pancakes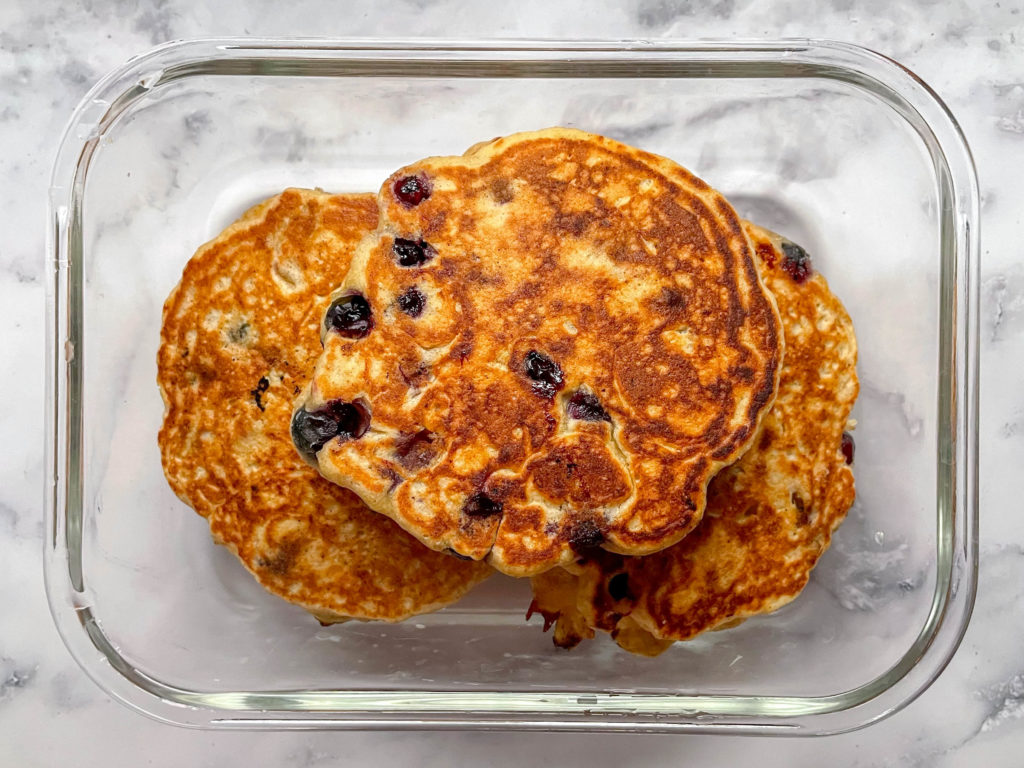 Waffles and pancakes are a kid-friendly AND freezer-friendly option for breakfast meal prep. Get on it!
Bars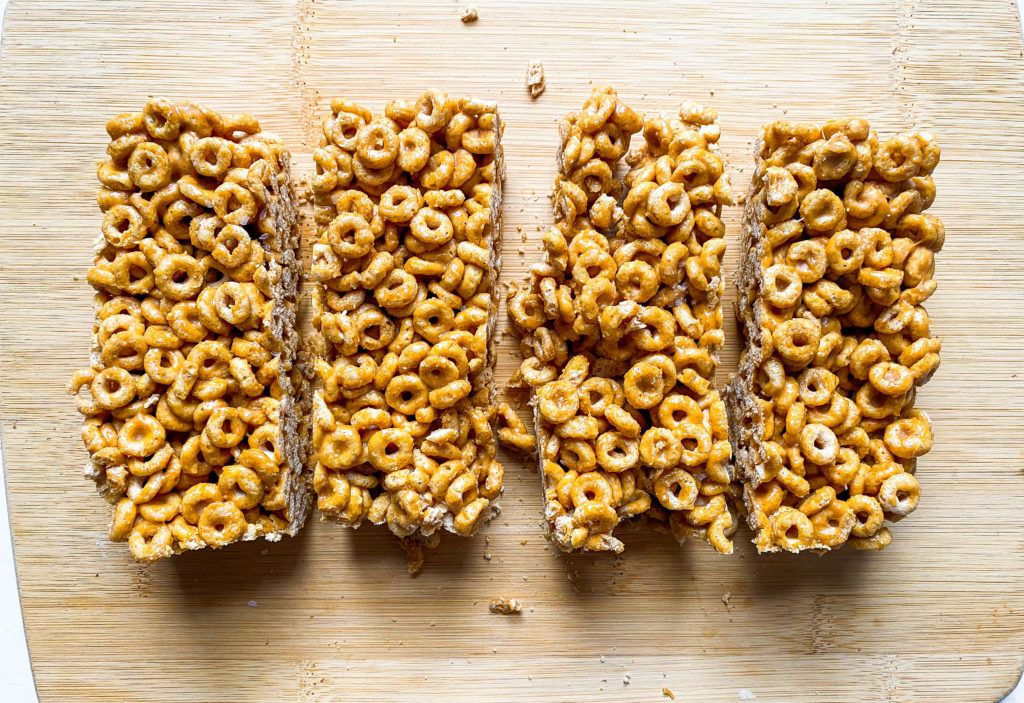 Natures Bakery
RXbar
LARABAR
Cliff Bar
Or make your own! The cereal bars above are in the WWL Program!
Breakfasts with tortillas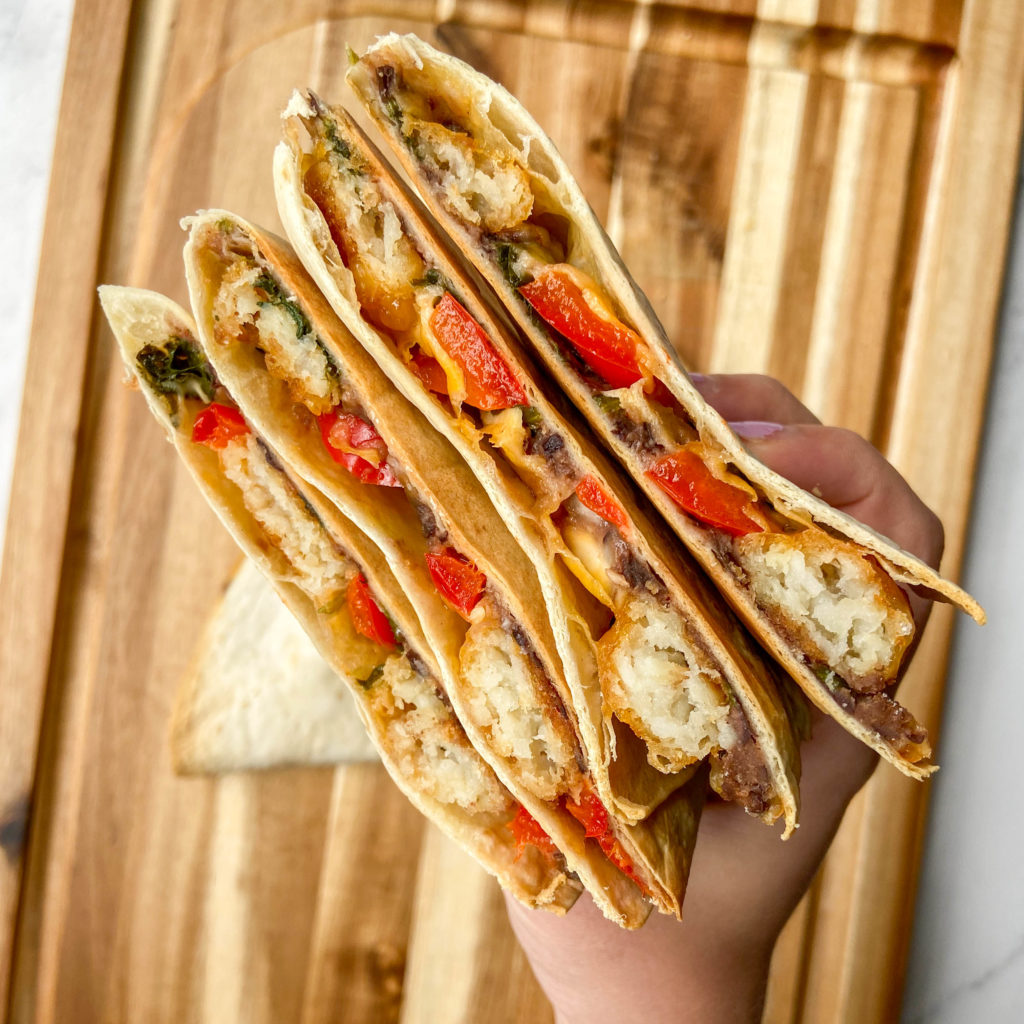 Peanut butter and bananas (and maybe chocolate too!) – because you don't have to wait until dessert to eat this satisfying breakfast!
Sauteed potato with soy chorizo and corn tortillas – an amazing idea from a community member
Breakfast tacos! – so easy and tasty! Here's a recipe I love.
Breakfast quesadillas! – take your normal quesadilla and add scrambled egg. BOOM. Breakfast quesadilla.
Sweet potato and black bean wraps! – My recipe is part of the WWL Meal Prep Plan as a vegan breakfast burrito option.
Other breakfast ideas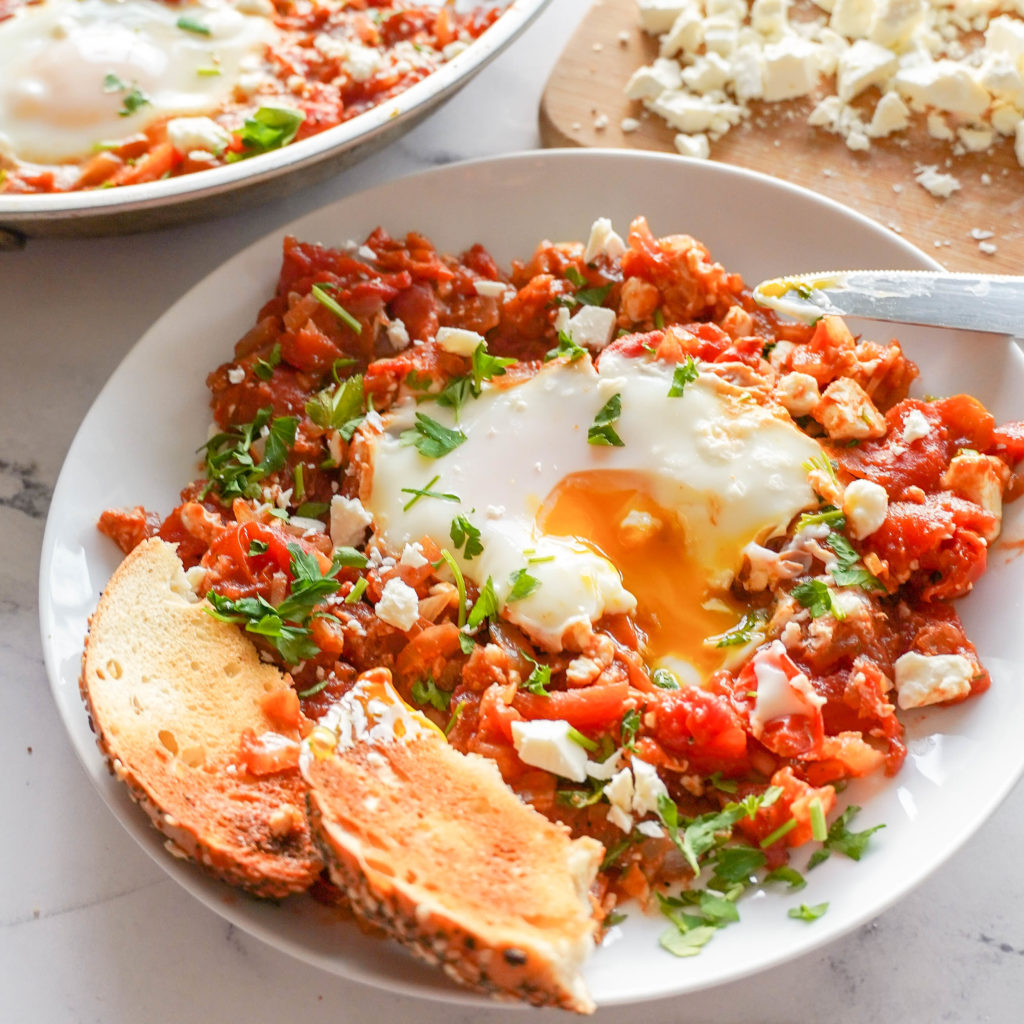 Tuna sandwich
Daily Harvest smoothies
Pasta with tomato sauce
Chia pudding
Poptarts
Belvita biscuits
Cereal with milk (I love Nature's Path cereal!)
Dinner leftovers
Just fruit and nut butter
Want to add any breakfast ideas to this massive list? Drop them in the comments below!
My go-to breakfast are always: overnight oats, pancakes, frittatas, egg muffins and regular muffins.
If you found this master list of breakfast ideas helpful, go ahead and saveit for the next time you need an easy, quick breakfast idea.
Happy prepping!