Even if you are a meal planning pro, finding easy dinner ideas for kids can be a headache. Add in trying to stick to a grocery budget and it can seem almost impossible. Many parents struggle with having to make multiple meals at dinnertime, food waste, and of course the dreaded words, "I don't like it".
That's why we have pulled together a tasty list of 10 kid-friendly dinner recipes, all for under about $13 each! Keep in mind that prices will vary depending on where you live and what you have for pantry items. But overall, these easy dinner ideas for kids are sure to please the whole family, as well as your wallet.
Don't forget to check out our other useful articles for meal prepping for kids! And be sure to try all of our delicious kid-friendly recipes!
Essential tips for grocery shopping on a budget
Shop the generic brands! There is nothing wrong with shopping the brand that the grocery store owns, it is sure to save you money. Examples of these are Whole Food's 365 brand, Kirkland from Costco, or the generic brand from your local store.
Be flexible. Sometimes you make a list, head to the store, and realize that certain items are on sale, while other items on your list are full price. Be flexible here and switch it up depending on what benefits your budget! If you have a recipe with ground beef, but ground turkey is on sale, reach for the turkey!
Use your pantry and overlap ingredients. Stocking up on items such as rice, pasta, beans, lentils, etc is a great way to always have essential ingredients on hand to pull together a quick recipe instead of ordering takeout. Plus, you can make so many different meals out of those staples! And if you are building meals with fresh produce, try to use up all of the ingreient or split it between multiple meals to avoid food waste and wasting your money!
Go meatless when possible. Plant protiens, especially beans, tend to be much more affordable than animal protein! But if you incorporate meat, go for cheaper cuts like chicken thighs or ground meat.
Related: How to Keep Produce Fresh
These family dinner ideas are great for staying on a tight budget. While grocery prices vary in different locations, we carefully curated this list of easy family dinner recipes with affordable ingredients in mind.
Easy Dinner Ideas for Kids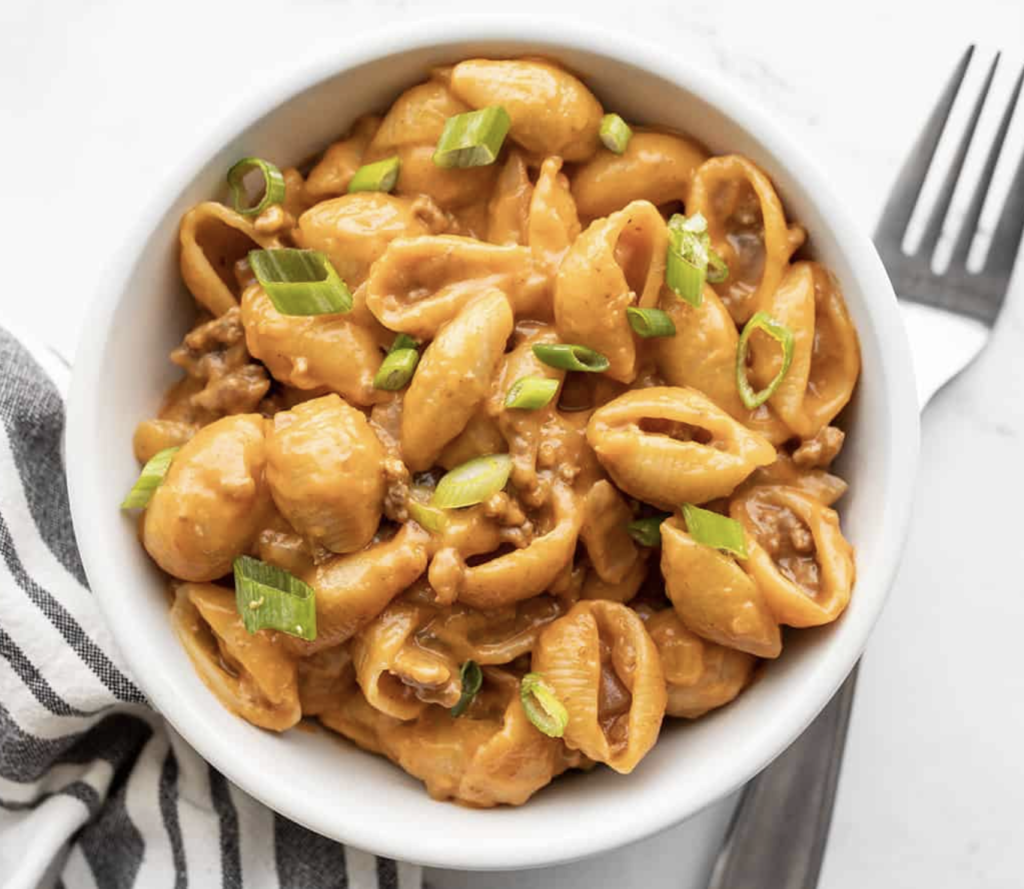 What is not to love about a cheeseburger pasta skillet? This dish is so easy to make, extremely comforting, and super delicious. Plus, it's a one-pot recipe that comes together in under 30 minutes! ($5.03 estimated from budget bytes!)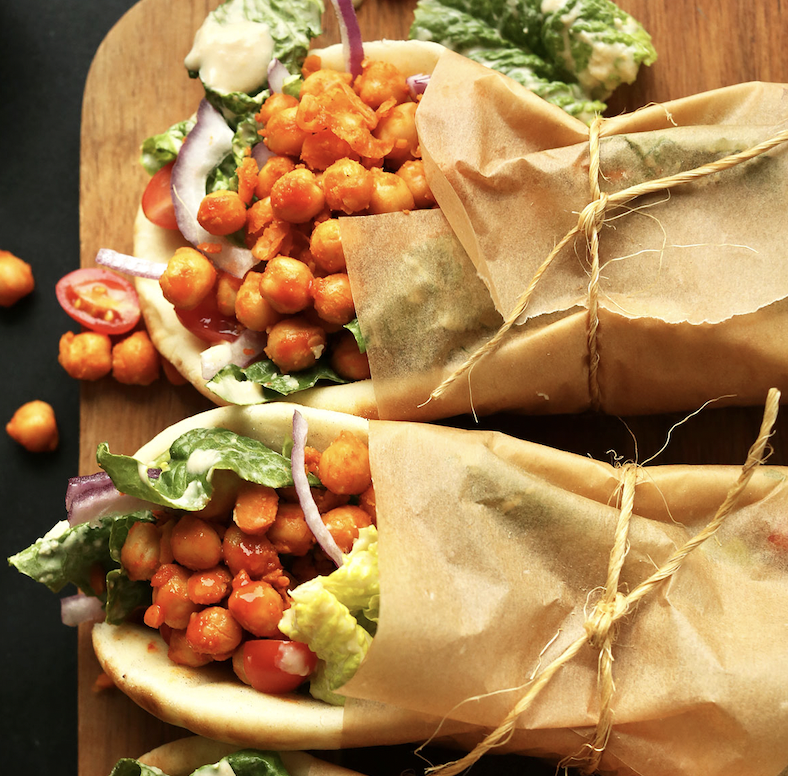 If your kids enjoy a bit of spice, you have to give these wraps a try! These vegetarian wraps can easily be made vegan or gluten-free, and you can customize them as you like. However, just the buffalo chickpeas themselves will have them asking for seconds. ($12.70)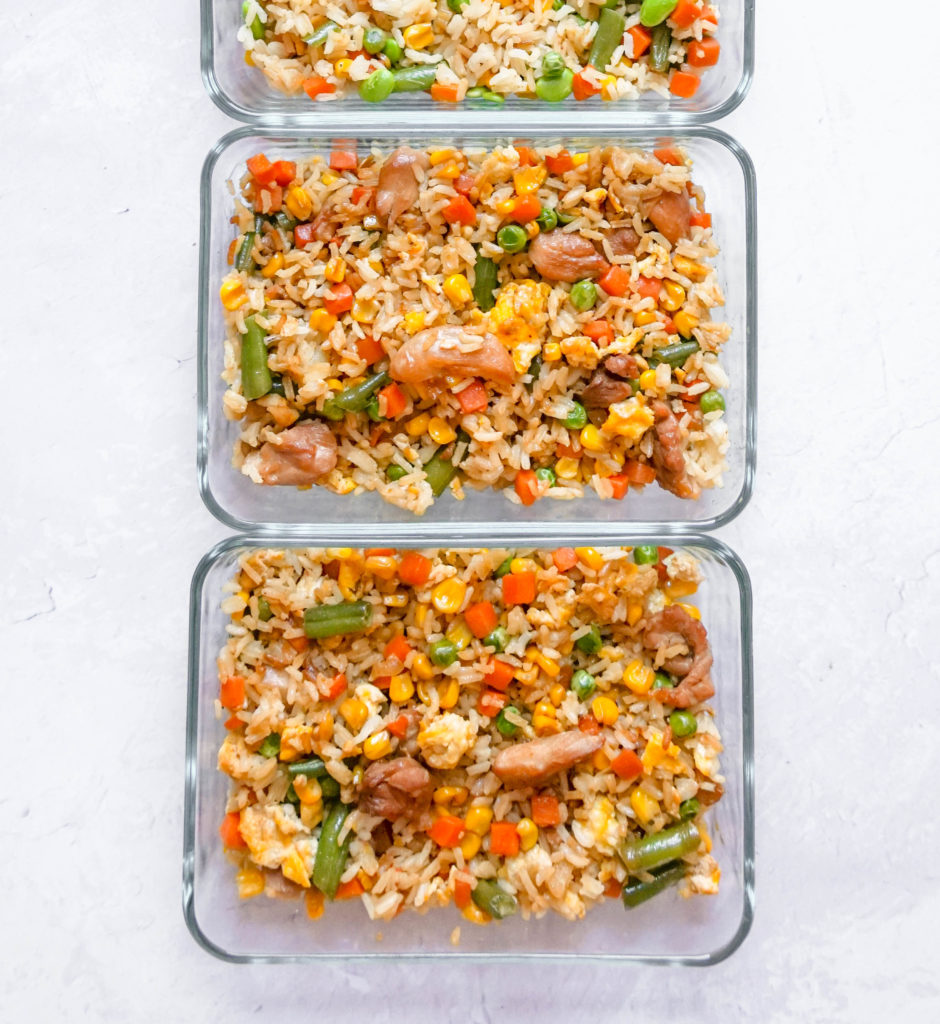 Fried rice is one of the OG quick and easy dinners for the family. It is perfect for using up any leftovers you have in the fridge or pantry, and you can easily change up the flavors depending on your kid's preferences! This recipe has chicken, but you can make it vegetarian with edamame or simply add more veggies! ($8.00)
Related: Meal Prep On A Budget: Spend $25 On Food This Week (Free Meal Plan)
Fish sticks are a great way to introduce fish to your kids, especially if they are picky eaters. This version is 100x tastier than anything you will find in the frozen food aisle of the grocery store. These oven-baked fish sticks only take 30 minutes to whip up and you can easily pair them with fruit or your kid's favorite veggie! ($12.46)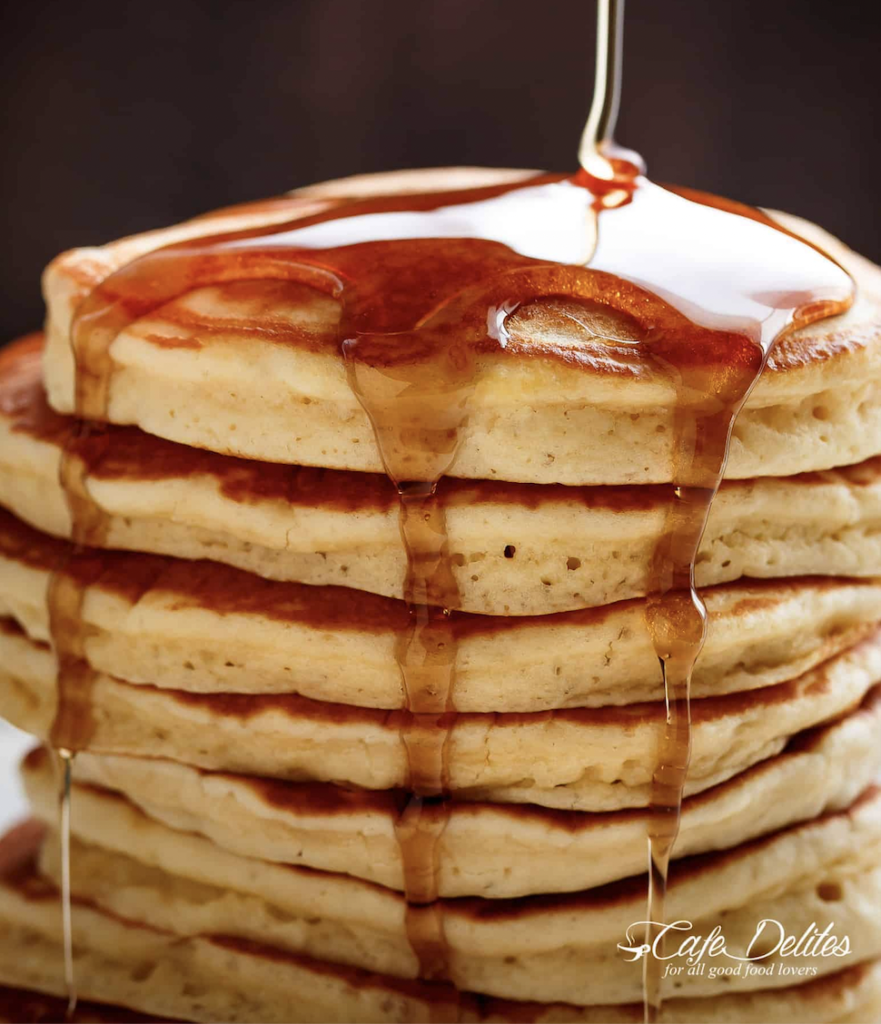 The best part about breakfast for dinner is that it feels like a special occasion! It's one of the best kids meals in our book. But no special occasion is needed to have classic, fluffy pancakes for dinner any night of the week. Keep them simple and top with maple syrup, or have your kids make them their own with chocolate chips, blueberries, peanut butter, etc! ($8.76)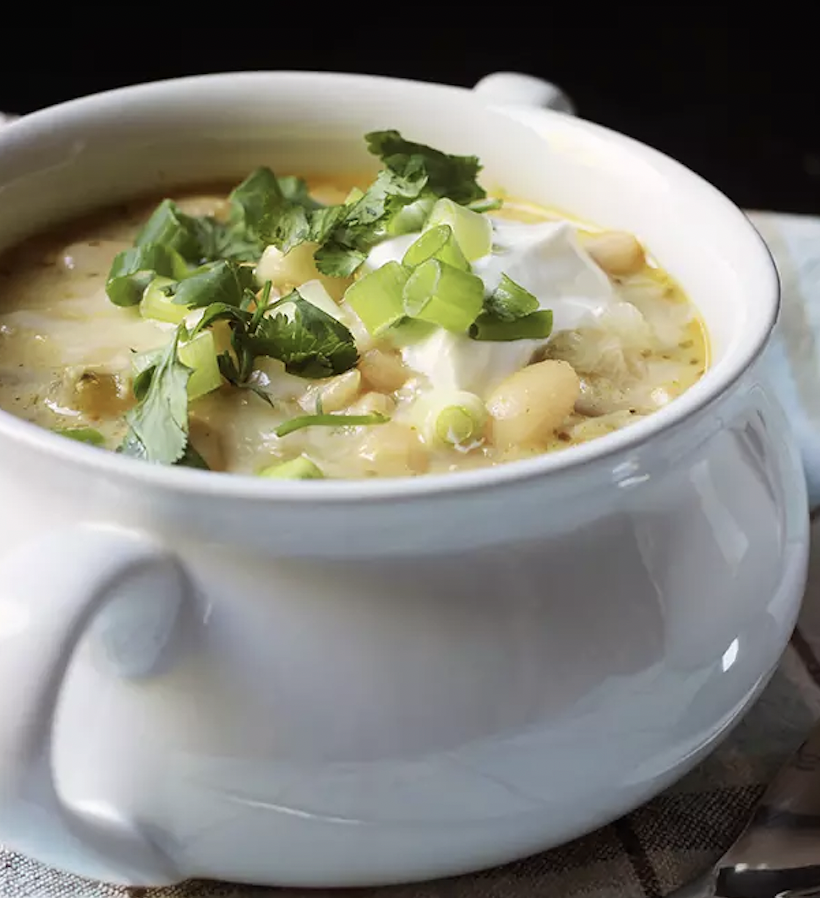 Chili is a favorite in so many households, and for good reason. It is hearty, easy to make, and super tasty! Change up your typical chili routine with this white bean chili with chicken. Trust me, you and your family won't be disappointed. ($6.56 estimated by GoodCheapEats!)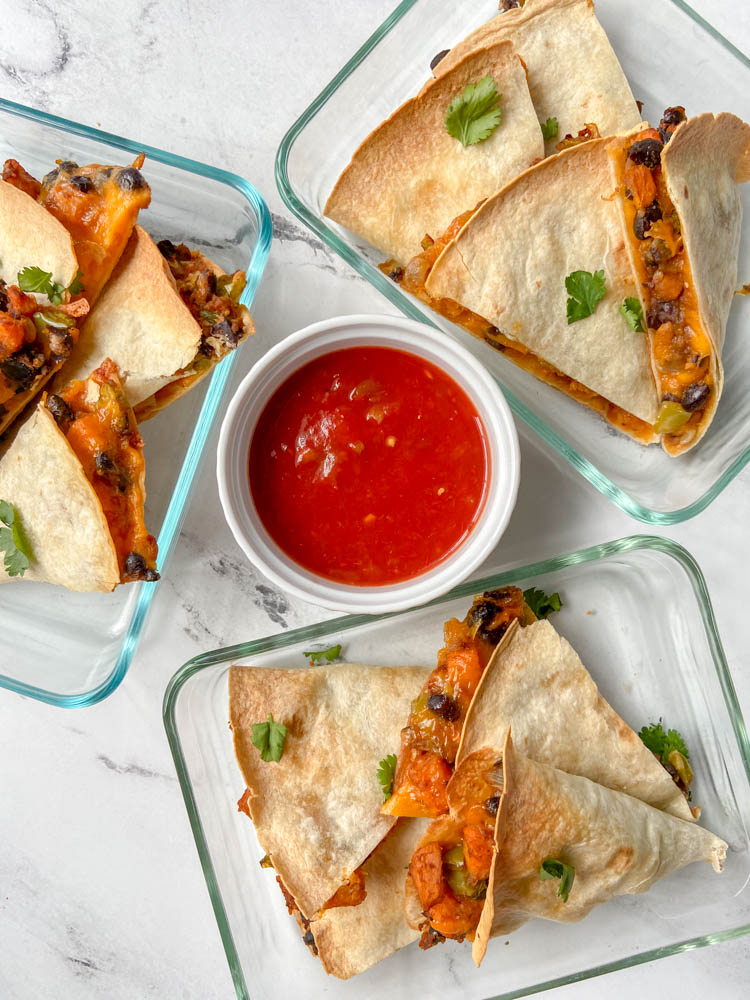 Quesadillas are in the hall of fame for meals as far as most kids are concerned. Try out this vegetarian recipe that combines sweet potatoes, black beans, cheese, and spices to make a meal that the entire family will love. ($7.50)
Stuffed bell peppers are delicious, but let's be real, they aren't very appealing to children. This deconstructed version is easier to eat and still packs all the flavors of traditional stuffed peppers! This is a great dinner idea for kids and adults alike. ($8.29 estimated via Budget Bytes)
Don't let the name intimidate you, Cacio e Pepe is a super simple, incredibly delicious black pepper pasta! This recipe only has four ingredients and takes less than 25 minutes to make, making this an easy weeknight meal for the family that's kid-friendly. Eat it as is or enjoy with some roasted veggies mixed in or on the side! ($7.81)
You know and love it- it's the classic burrito bowl! This easy dinner idea for kids is filled with rice, beans, veggies of your choice, and your favorite toppings. This recipe is even made in one-pot, so minimal cleanup! ($8.70)
Need more help with food budgeting? Check out our guide to making a food budget here.
We hope this list of easy dinner ideas for kids gave you some inspiration for the week! We would love to hear your favorite kid-friendly meals in the comments!
And if you want more delicious recipes the whole family will love, hop on a free week trial of the WWL Meal Prep Program!