Finding kid-friendly breakfast recipes that your children will actually sit down and eat in the morning can be extremely difficult. You want to make sure their bellies are full before heading off to school or their activities, but making breakfast each morning is far too time-consuming and just won't happen.
That is where the beauty of overnight oats comes into play. These quick and easy breakfasts are not only ready and waiting for you in the fridge, but they are extremely customizable so you can find flavors each of your kids (and yourself) will love.
If you're worried about your kid not enjoying cold oats, it's not a problem! You can simply pop these into the microwave and enjoy them as regular oatmeal. So instead of handing your kid a granola bar that is either going to end up left on the kitchen counter or in the bus, try out any of these 9 tasty overnight oats recipes below!
Don't forget to check out our other useful articles for meal prepping for kids! And be sure to try all of our delicious kid-friendly recipes!
Kid-Friendly Recipes: Overnight Oats 101
If you've never made overnight oats before, here's how it works. You mix oats and liquid (usually milk of your choice) and let it sit in the fridge overnight to allow the oats to "cook." What's really happening is that the oats absorb the liquid, just as they do when you cook them over the stove.
You end up with a delicious breakfast with absolutely no cooking and no mess! They are the perfect meal prep breakfast to make in advance and pull out of the fridge as needed throughout the week! We recommend using mason jars like these!
Now let's get into the recipes! And if none of these recipes are up your alley, scroll down to our master overnight oat recipe below! You can customize that recipe however you or your child like!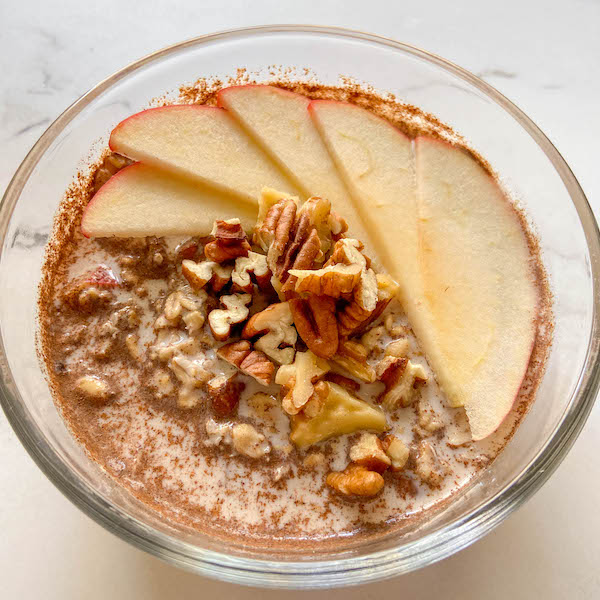 Getting your kids to eat breakfast is easy when it tastes like dessert! These oats will quickly become a favorite in your household.
Sticking with the dessert as breakfast theme, these strawberry shortcake overnight oats will have your kids begging for seconds! Feel free to skip the shaved coconut if they aren't into it.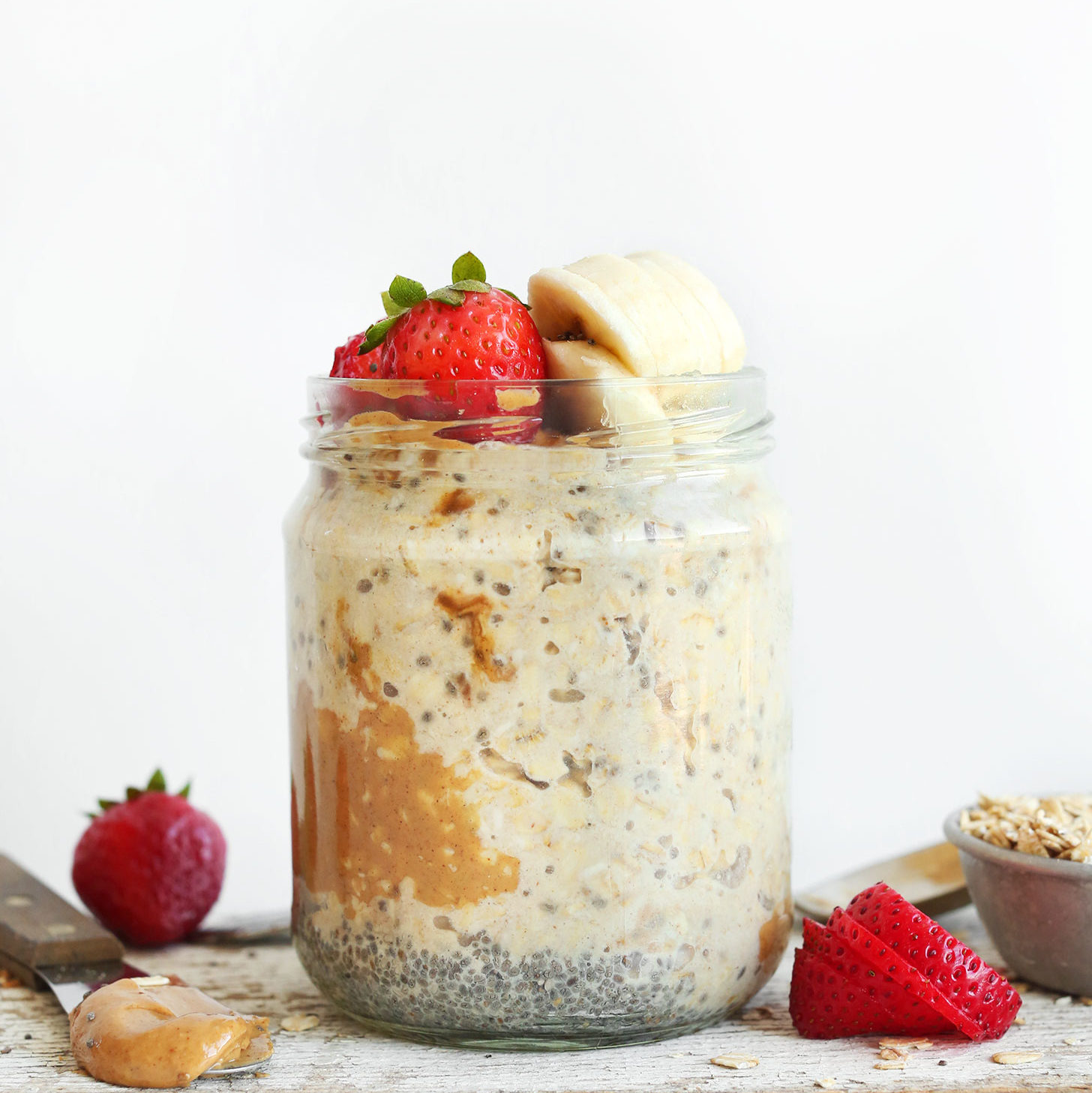 If your child is a peanut butter lover, this is the recipe for them. These oats are creamy, delicious, and will keep them full all morning long!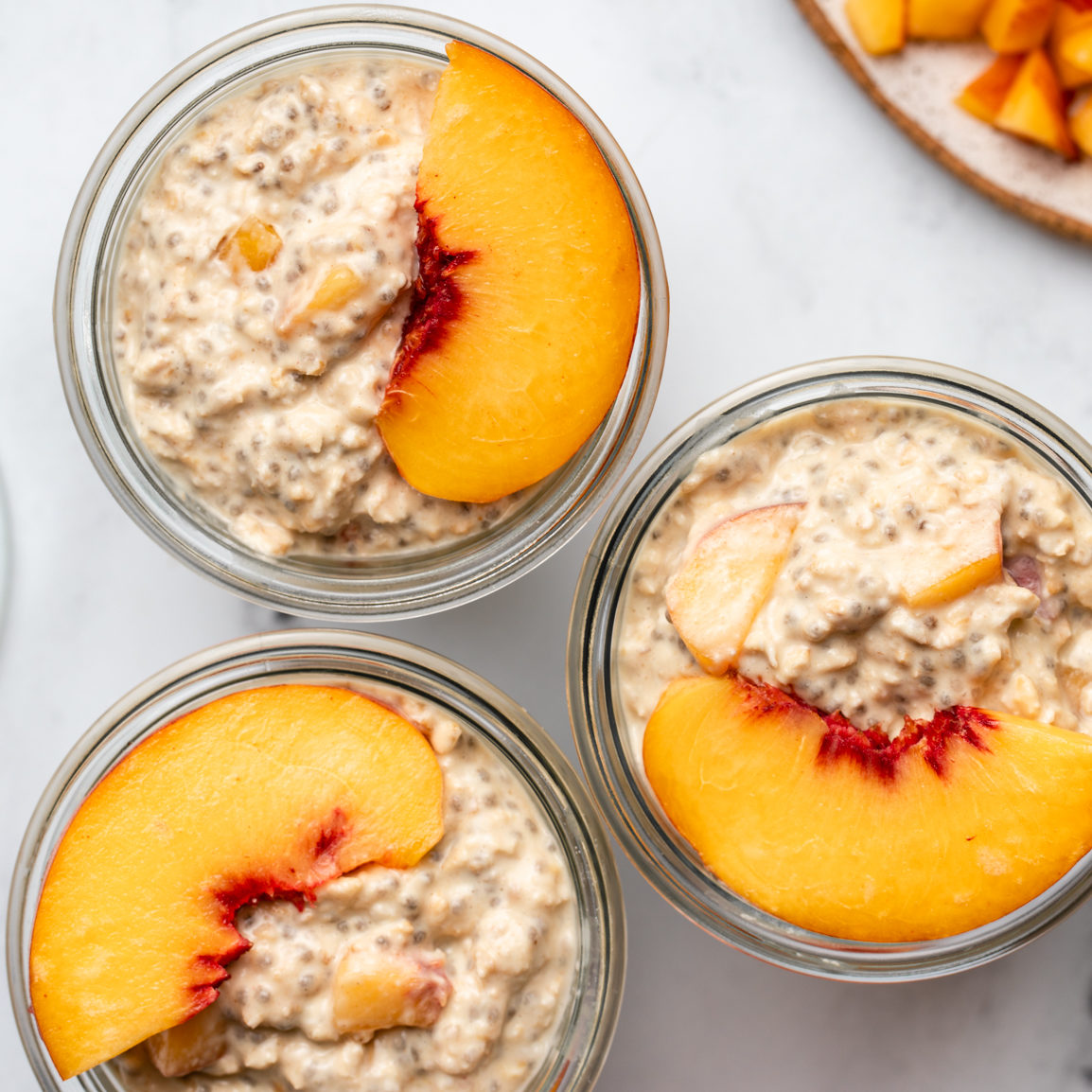 Peaches and cream is a combination that is hard to beat. These oats are tangy and full of flavor that will jumpstart your kid's morning! Also, this recipe is both vegan and gluten-free.
Related: Breakfast Ideas: Our Master List of Go-To Meals
Click the link above for more inspiration on kid-friendly breakfast recipes!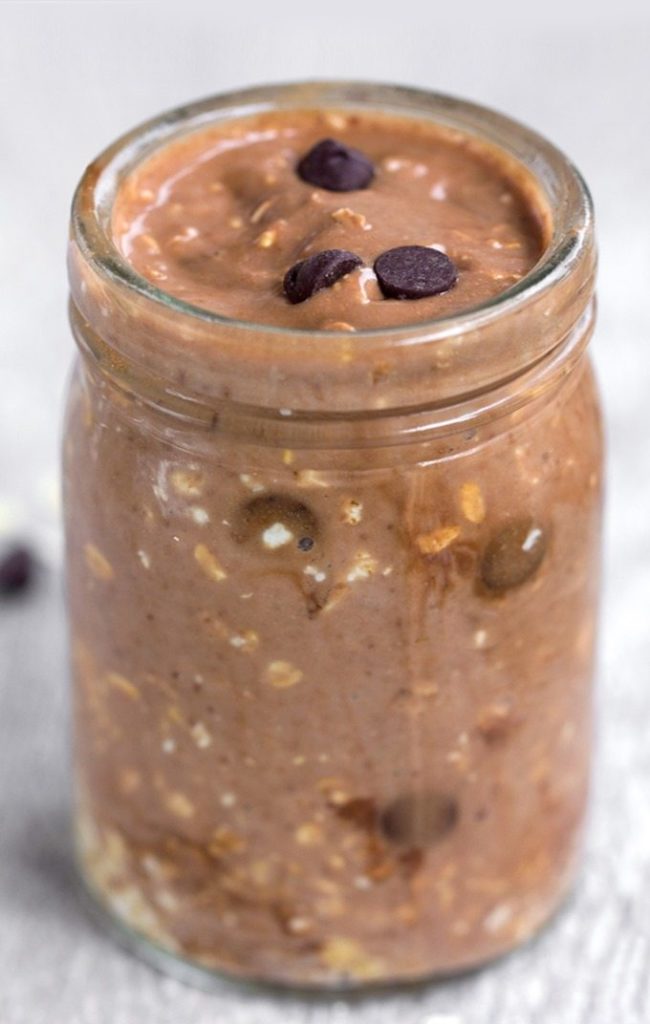 If you're looking for a way to make sure your kids eat their breakfast in the morning here it is. Make it chocolate. These overnight oats taste like you are eating brownie batter. Yeah, they are that good.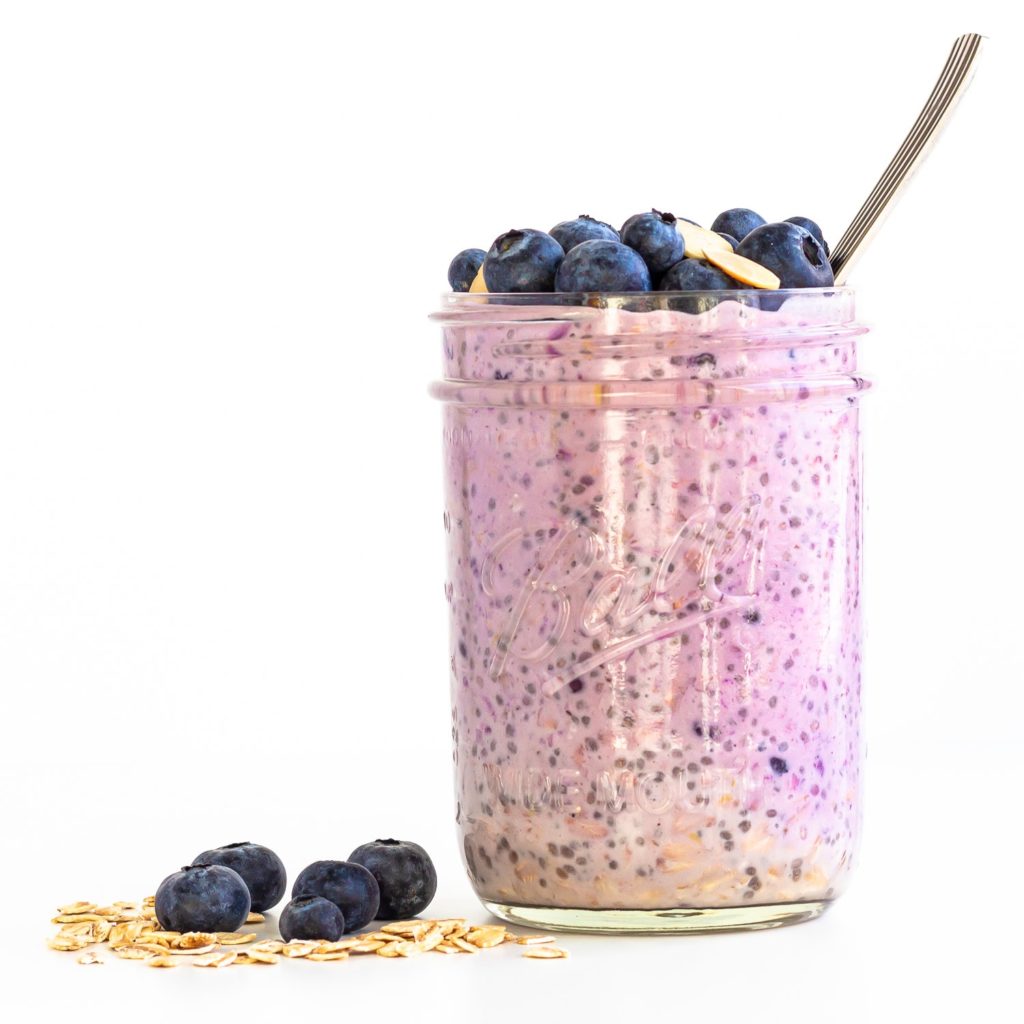 Just the bright blue/purple color of these oats is enough to get your kids excited for this yummy breakfast. This recipe uses frozen blueberries so you will always have the ingredients handy to whip these up!
Related: Meal Prep On A Budget: Spend $25 On Food This Week (Free Meal Plan)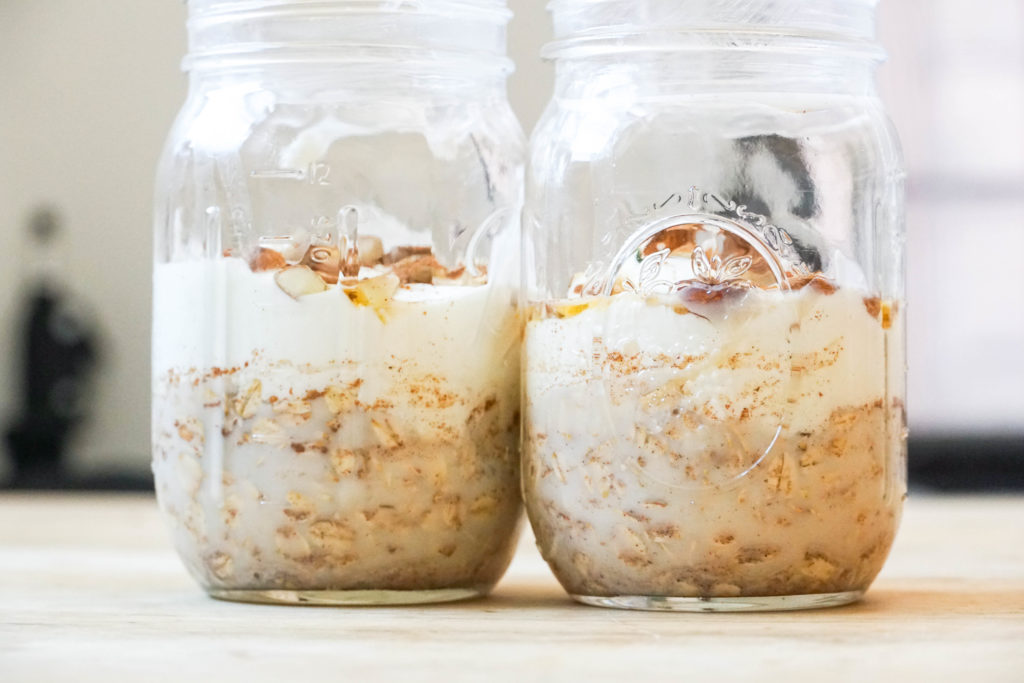 If your child is a bit more adventurous, give these horchata overnight oats a try! Horchata is a milky sweet Mexican beverage, but these oats simply taste like cinnamon, yogurt, and almonds! You won't be disappointed.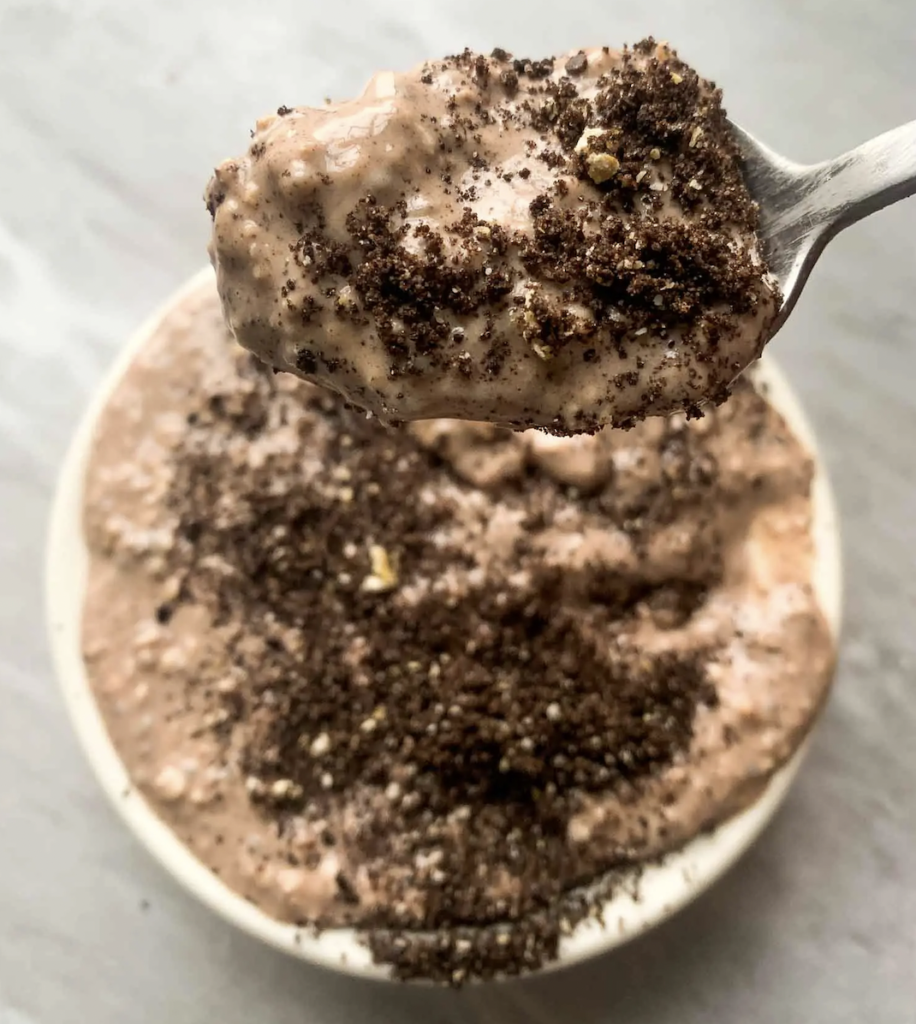 Oats that taste like Oreos? Yes, please! Don't be surprised when your child becomes a breakfast person after trying this recipe.
Related: If you're looking for kid-friendly egg breakfast recipes, these egg cups would be perfect!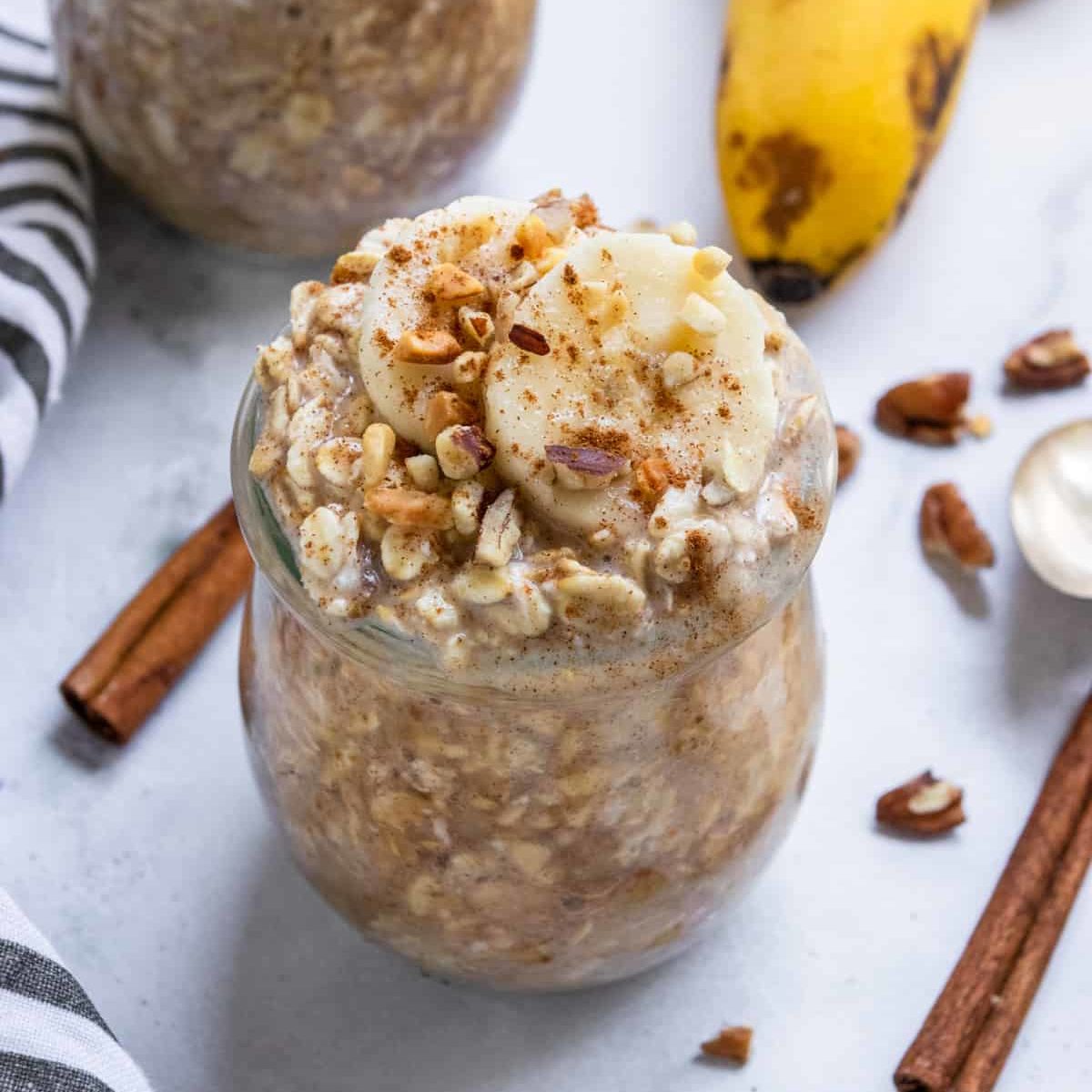 Banana bread overnight oats cannot fail! It has all the flavors of your favorite baked good with virtually zero effort. Your kids (And you) will love it.
We hope this list of kid-friendly breakfast recipes gave you some inspiration for the week! We would love to hear your favorite kid-friendly breakfasts in the comments.
And if you want more delicious recipes the whole family will love, hop on a free week trial of the WWL Meal Prep Program!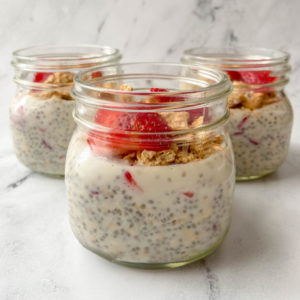 Overnight Oats Master Recipe
Ingredients
1/2

cup

old fashioned oats

3/4

cup

assorted fruit of your choice

(berries, banana, strawberries, apples, peaches, mango etc)

1

cup

milk of your choice
Instructions
Lay out as many containers as you need (up to seven max)

Add oats, fruit and milk/water to the container(s)

Add any other ingredients you want! We recommend yogurt, nuts, seeds, chocolate chips, nut butter, protein powder – you really can't go wrong!

Stir and seal in an airtight container in the fridge for up to 4 days. You can eat overnight oats cold, room temp or reheat them in the microwave or on the stove!
DID YOU MAKE THIS RECIPE?
Please leave a comment below on the blog or share a photo with us and tag @workweeklunch! Can't wait to see what you made!