Finding delicious meal prep salads can be difficult. How do you know if they'll stay fresh, get soggy or fill you up? Will the even taste good after a few days?
These are all questions you may have as you're scouring the internet for the perfect salad recipe. Well, look no further because we have rounded up over twenty easy meal prep-friendly salads that you'll actually enjoy eating. Before we get into the tasty recipes, there are a few major questions we have to answer.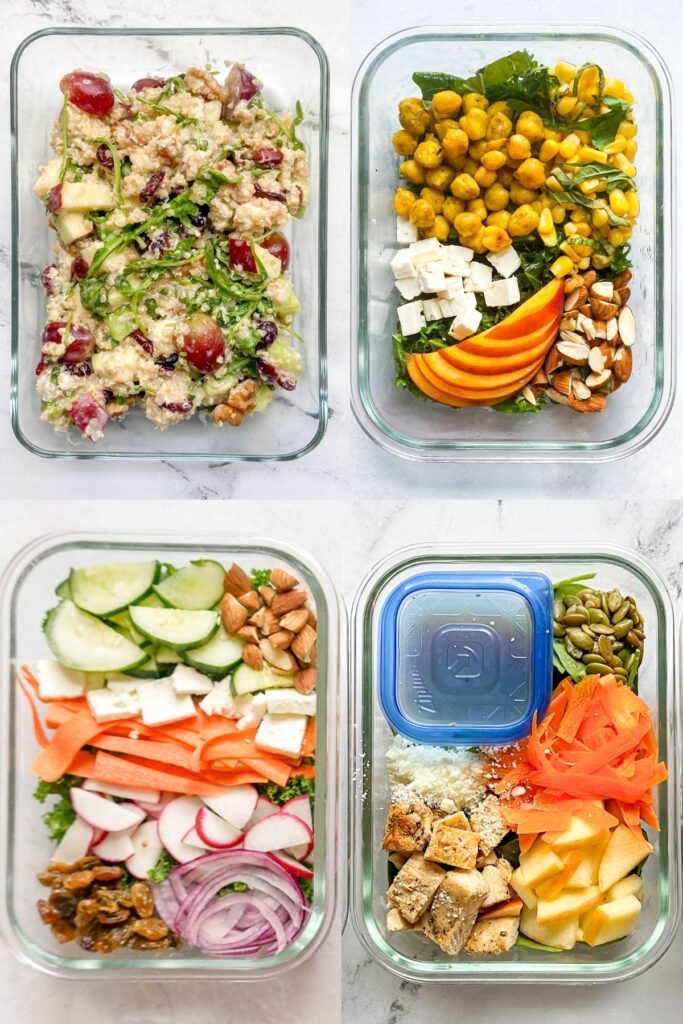 Is it possible to meal prep salads?
We get this question a lot. And the answer is yes! Salads can easily be meal prepped and enjoyed throughout the week. Depending on what kind of salad you're making, there are a few different techniques to use. Our favorite method is always the most simple and cost-effective, and that is just separating different types of ingredients (more on this below!)
However, you can also use the popular mason jar method of packing your salad. Or splurge on a specific container to ensure that they are kept fresh. This could be a good investment if you take your salad into the office daily. But it is completely up to you!
Related: Meal Prep Sandwiches and Wraps
Can you meal prep salad for 5 days?
Yes! Not all salads are made the same, but some are certainly more meal prep friendly than others. As experts in food prep, we know exactly how to store a meal-prepped salad for 5 days.
Choose the right recipes (like the ones in this post!)
Sturdy greens like dinosaur kale keeps really well in meal prep salads. When in doubt, you can always keep greens separate until you eat a prepped salad for the best texture.
Remove greens that look "off" or spoiled.
If making a salad with cooked meat, always make sure to cook it properly (all the way through) so it's safe to eat during the week.
Always keep the dressing on the side if planning to keep salads in the fridge for 5 days.
Make sure your fridge is actually functioning!
Use airtight containers. Here are meal prep containers we recommend!
How do you keep salad fresh when meal prepping?
As mentioned above, the best way to keep your salads fresh is to separate the ingredients. No one likes soggy salads, so make sure you only put dry ingredients that won't release any moisture with your leafy greens.
In addition, if there are elements to your salad that you need to reheat such as protein or grains, make sure to keep those separate as well. This way you can easily pop it into the microwave and add it on top.
You should only dress your salad right before eating! This ensures that your greens will stay super fresh until you're ready. An exception to this is if you're working with kale. Kale is tough and will not get soggy if you dress it a few days before.
Leafy green salads typically last about four days in the fridge and will be totally safe to eat.
25 Meal Prep Salads You'll Look Forward To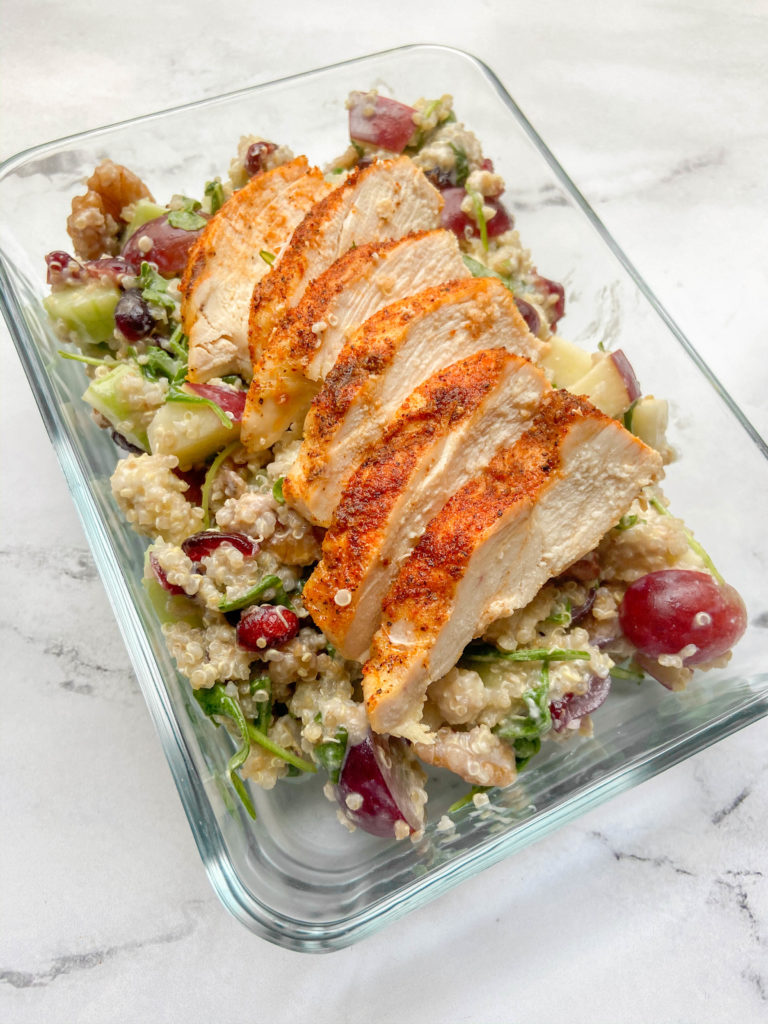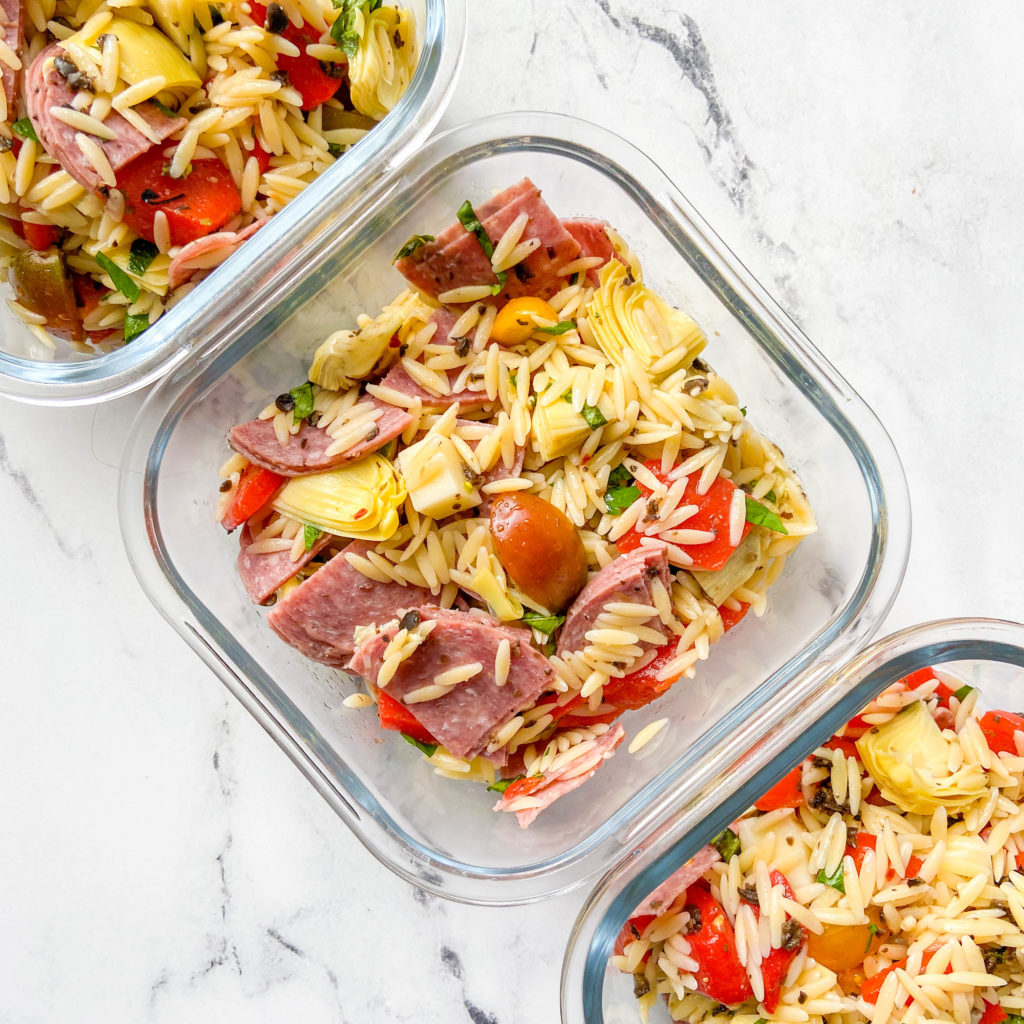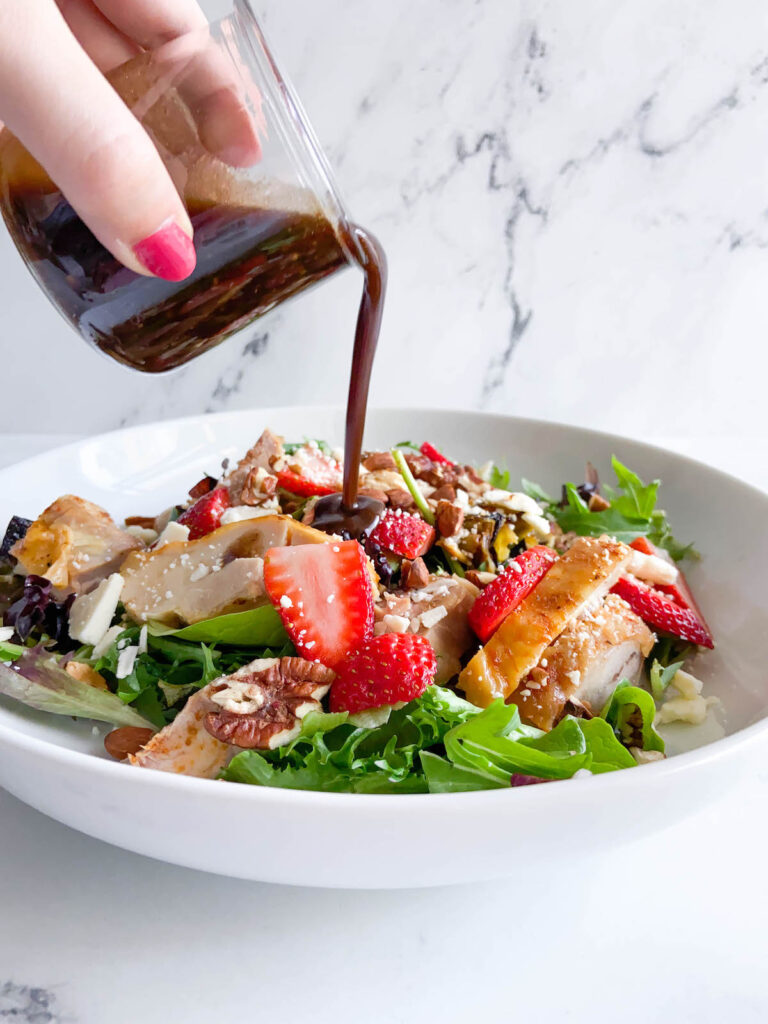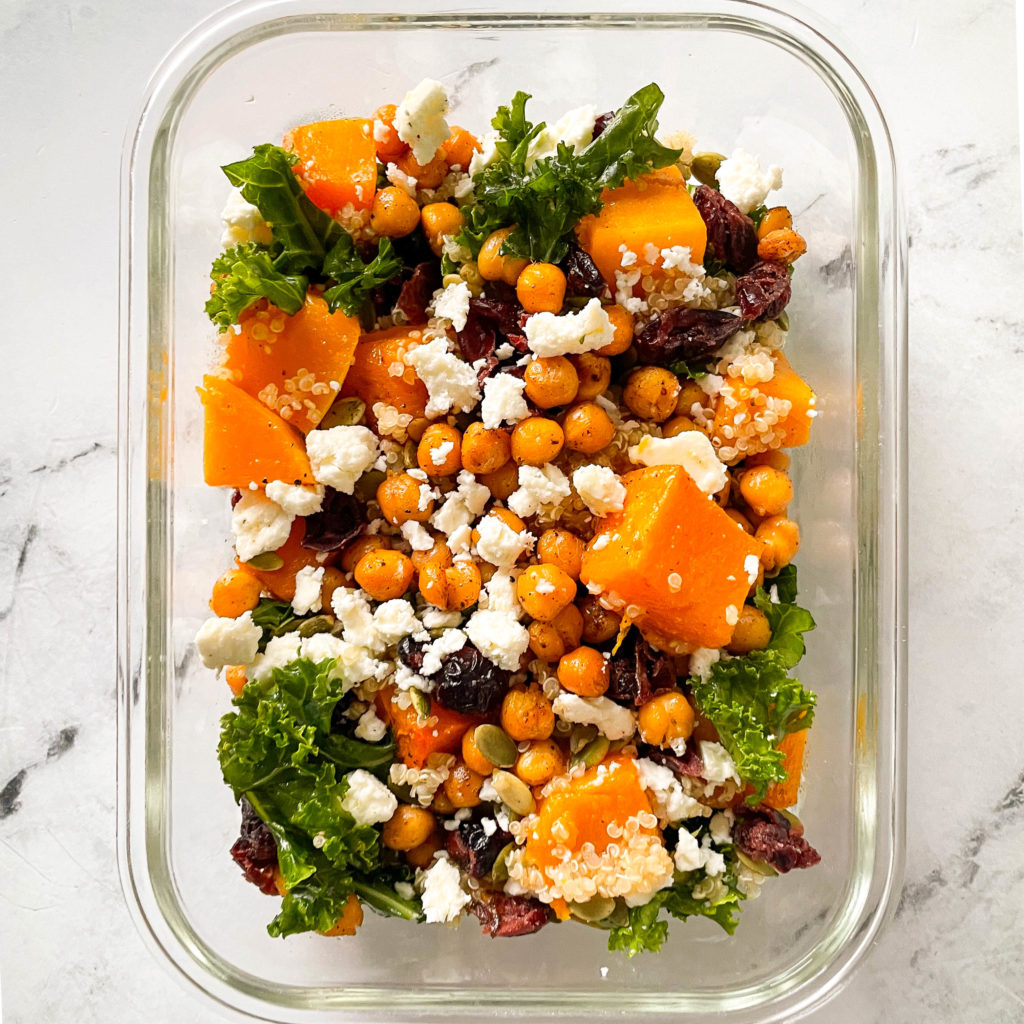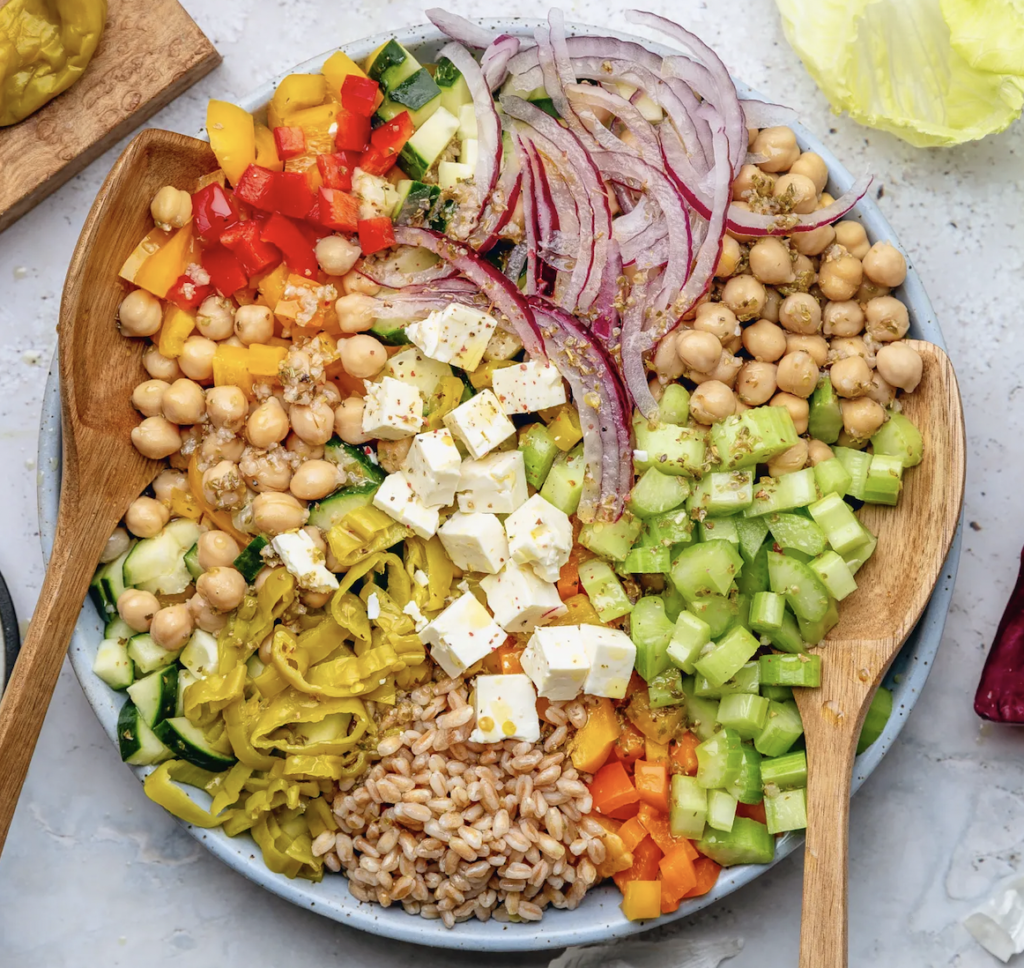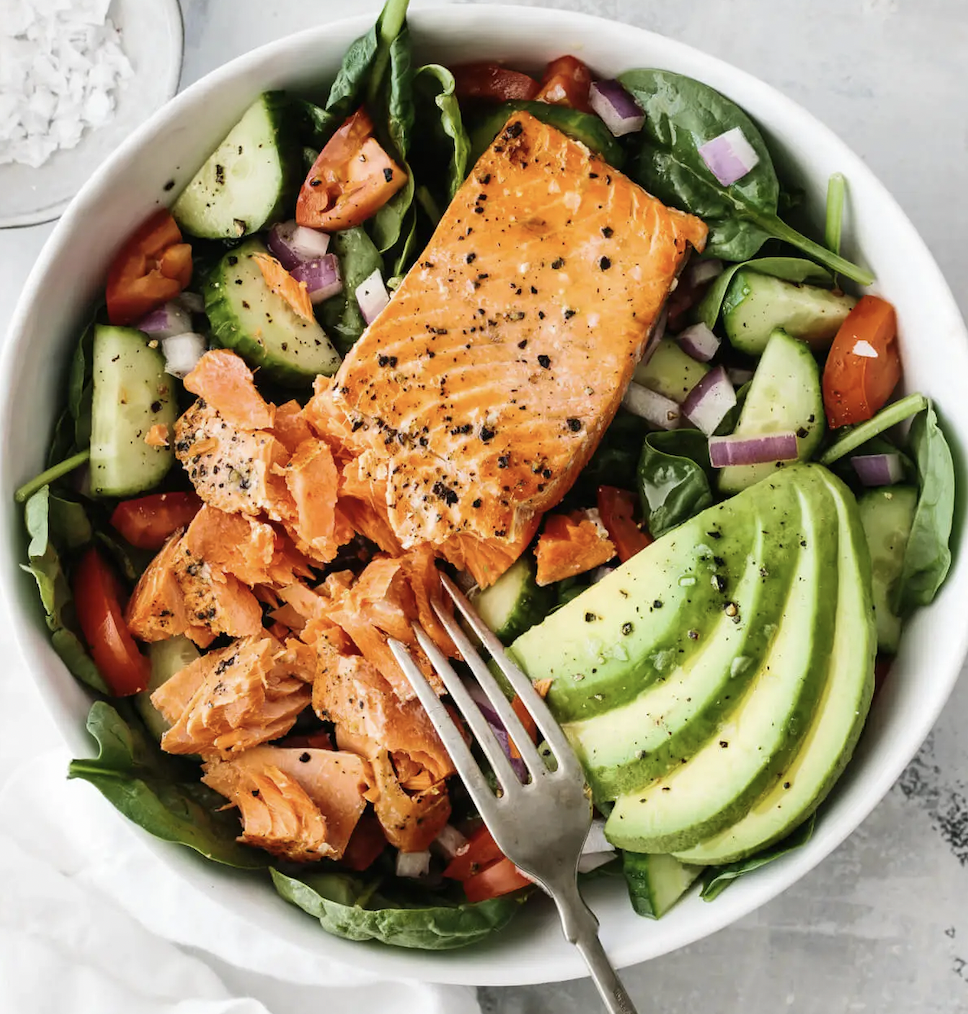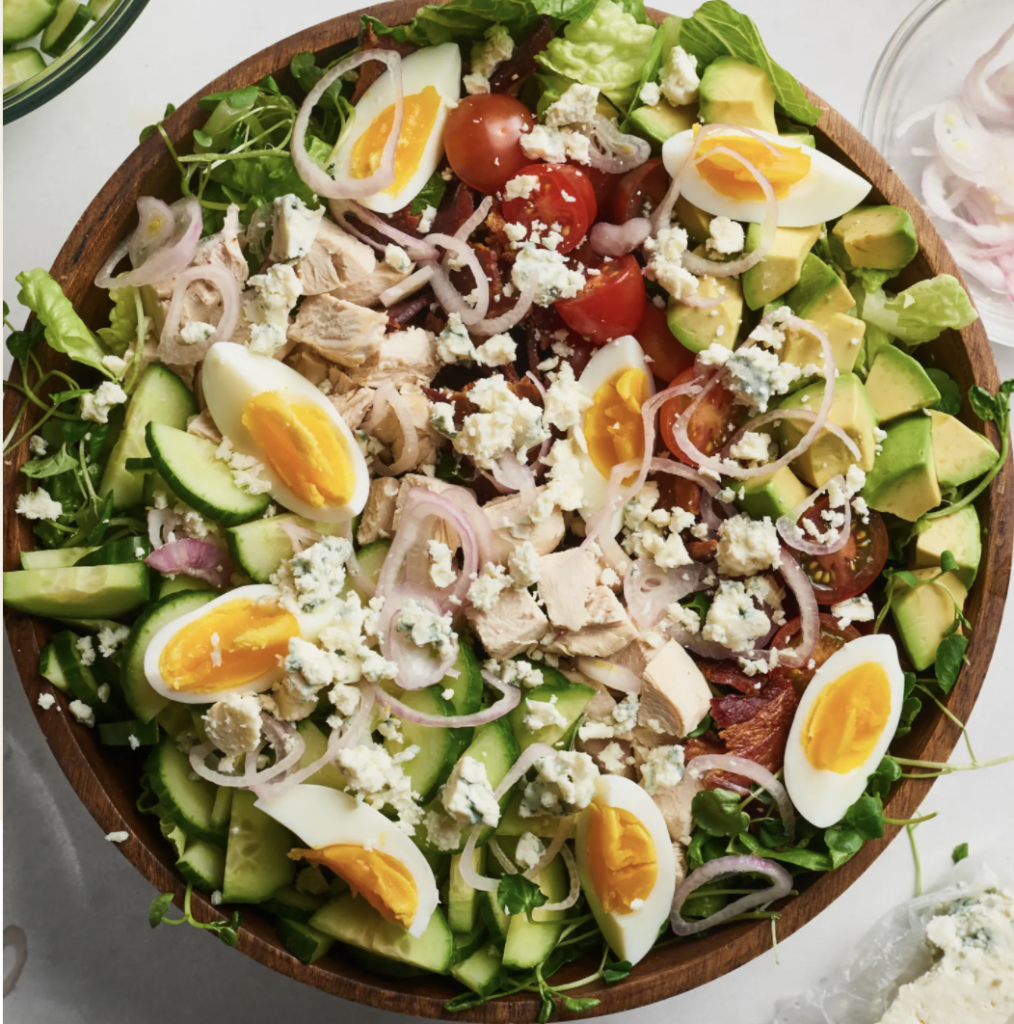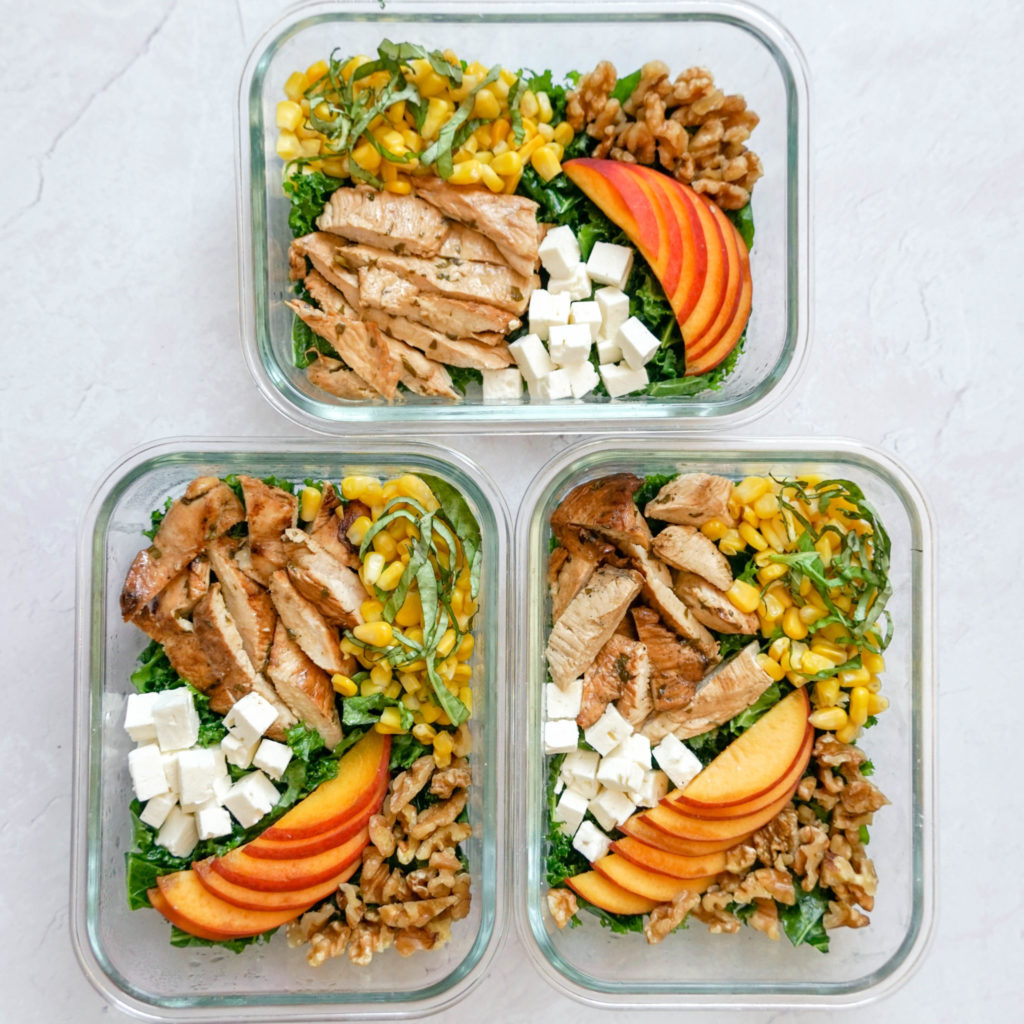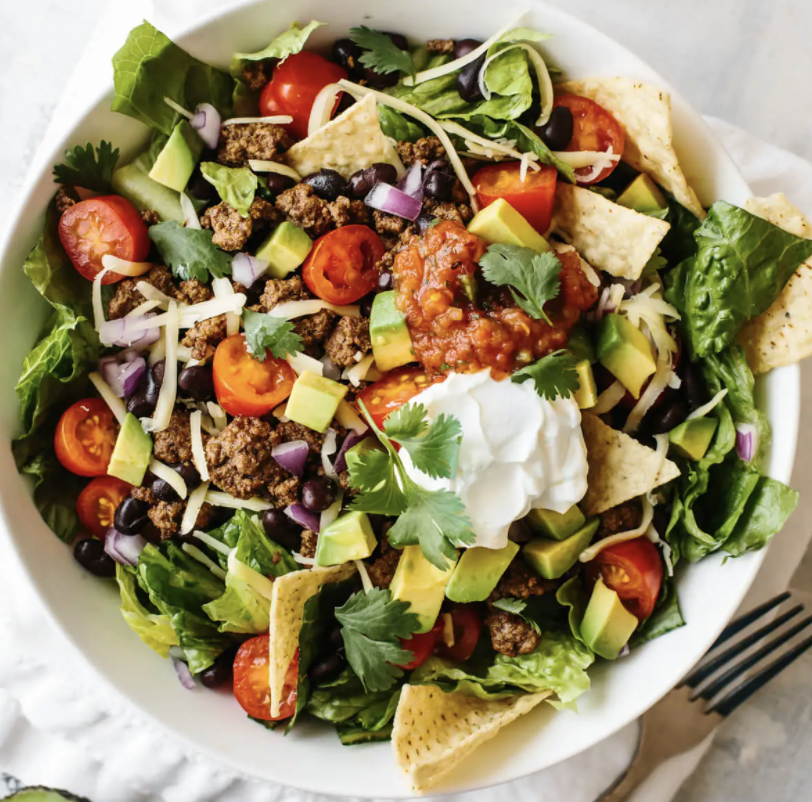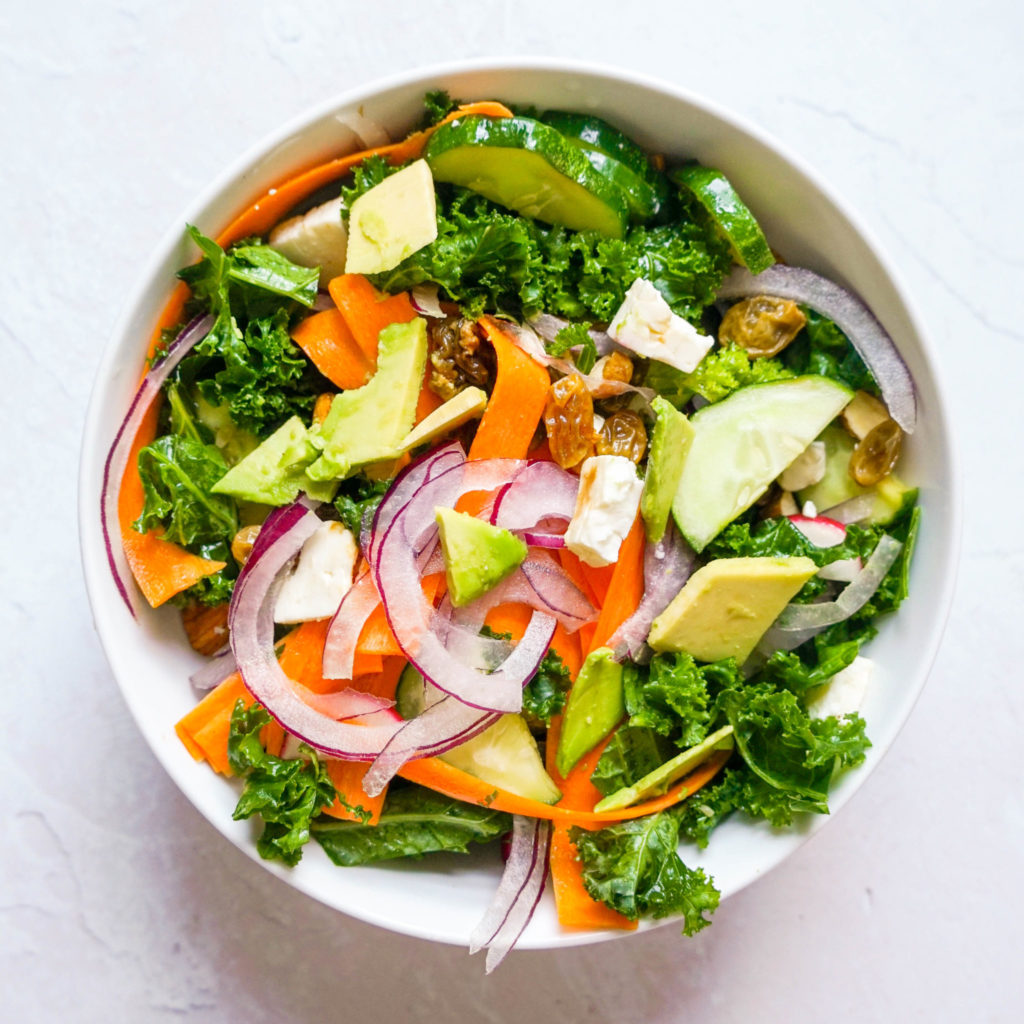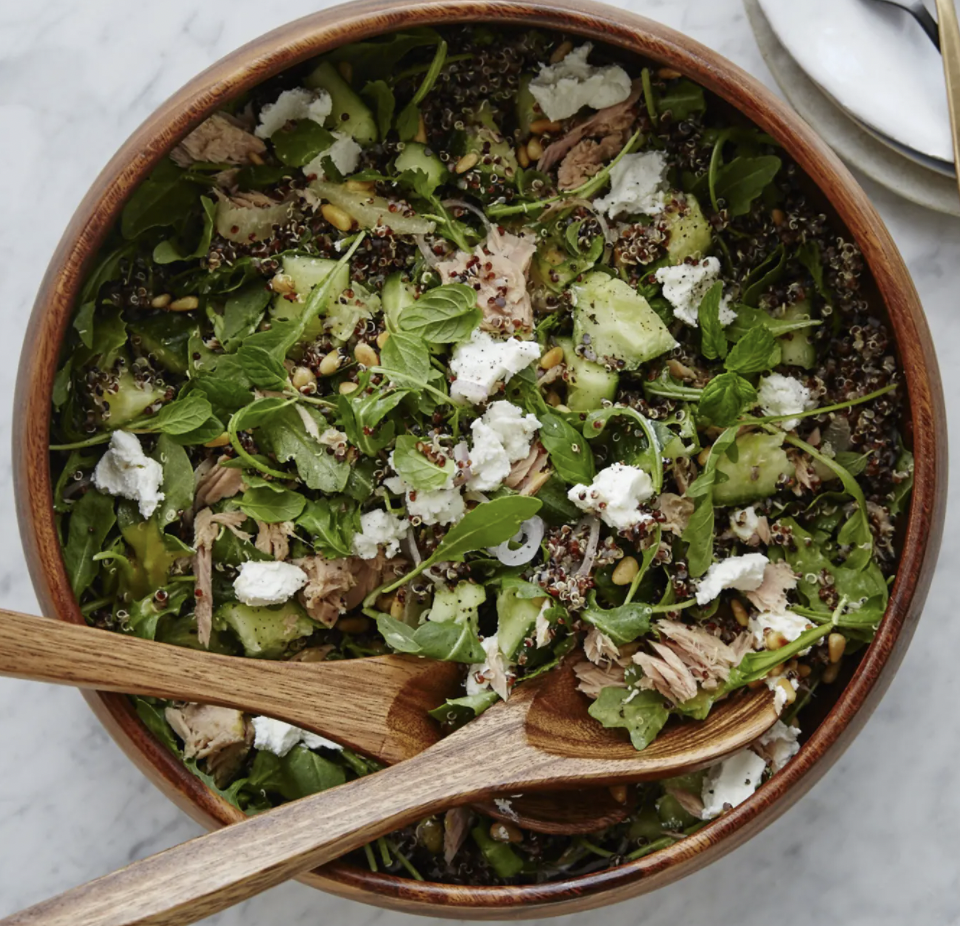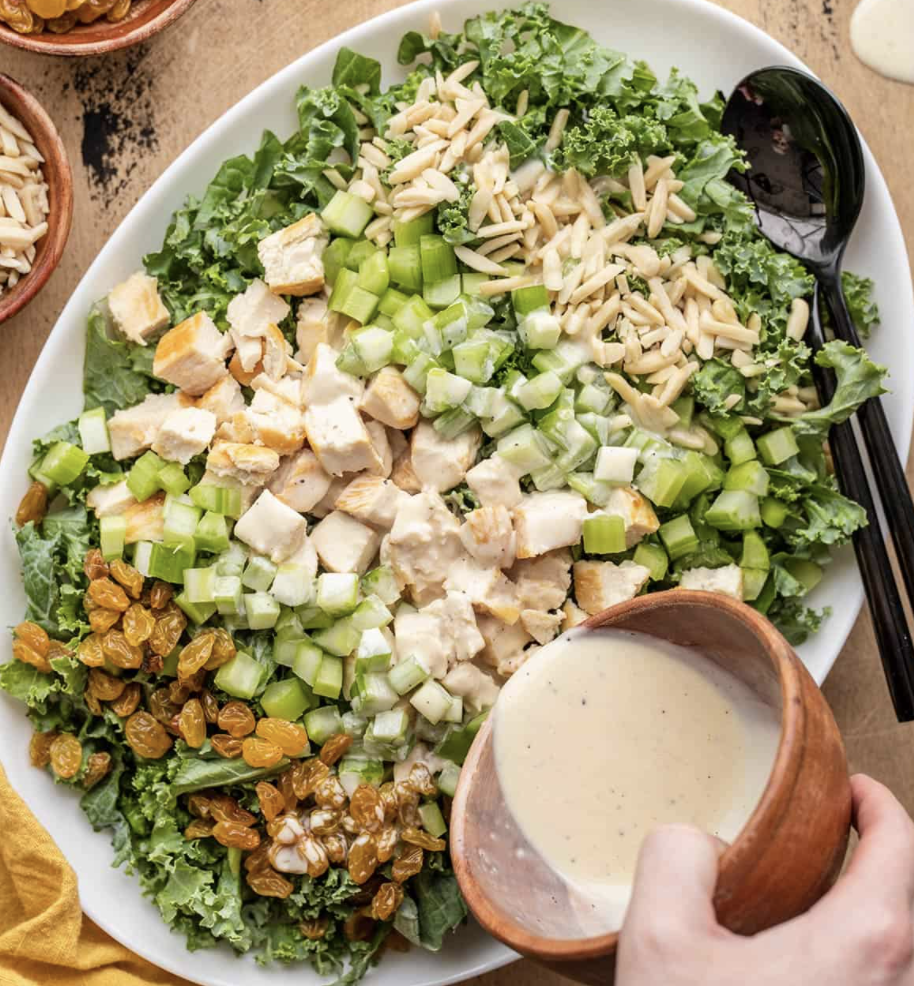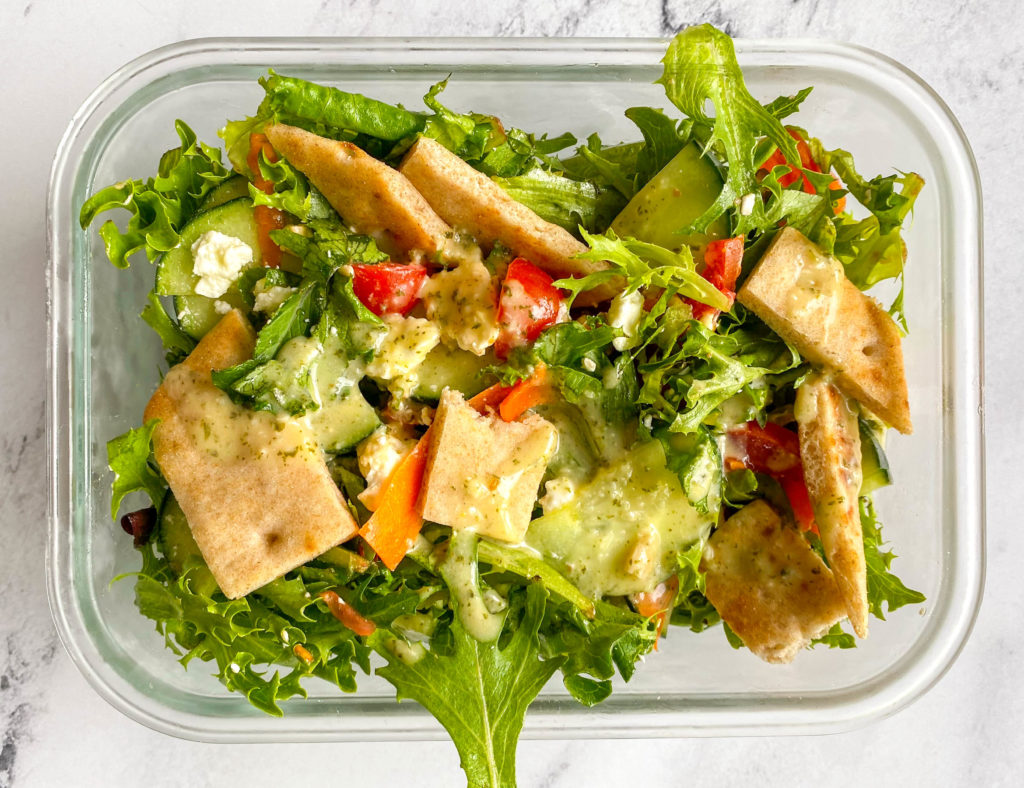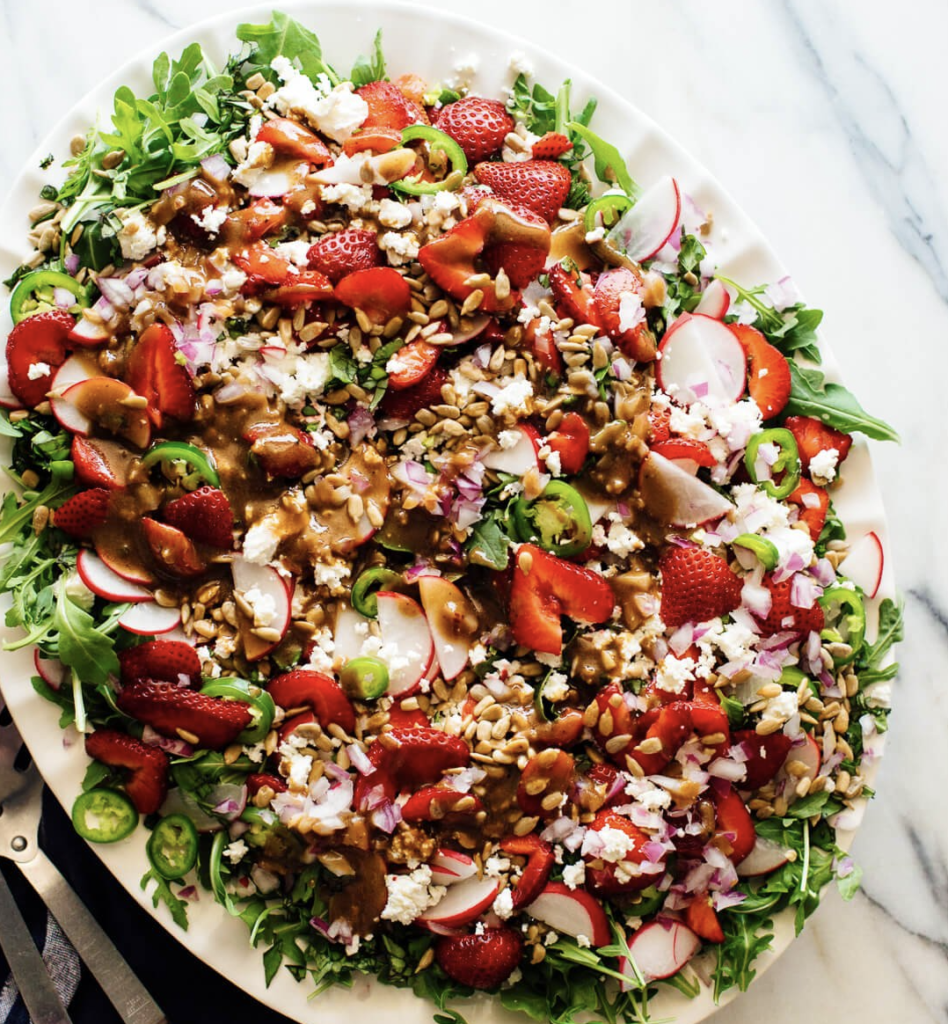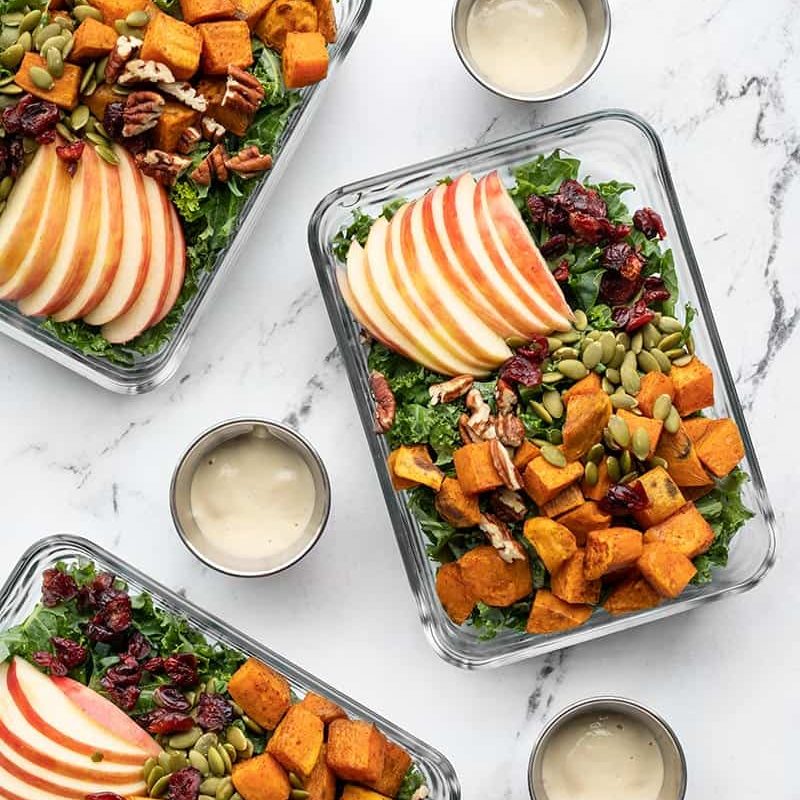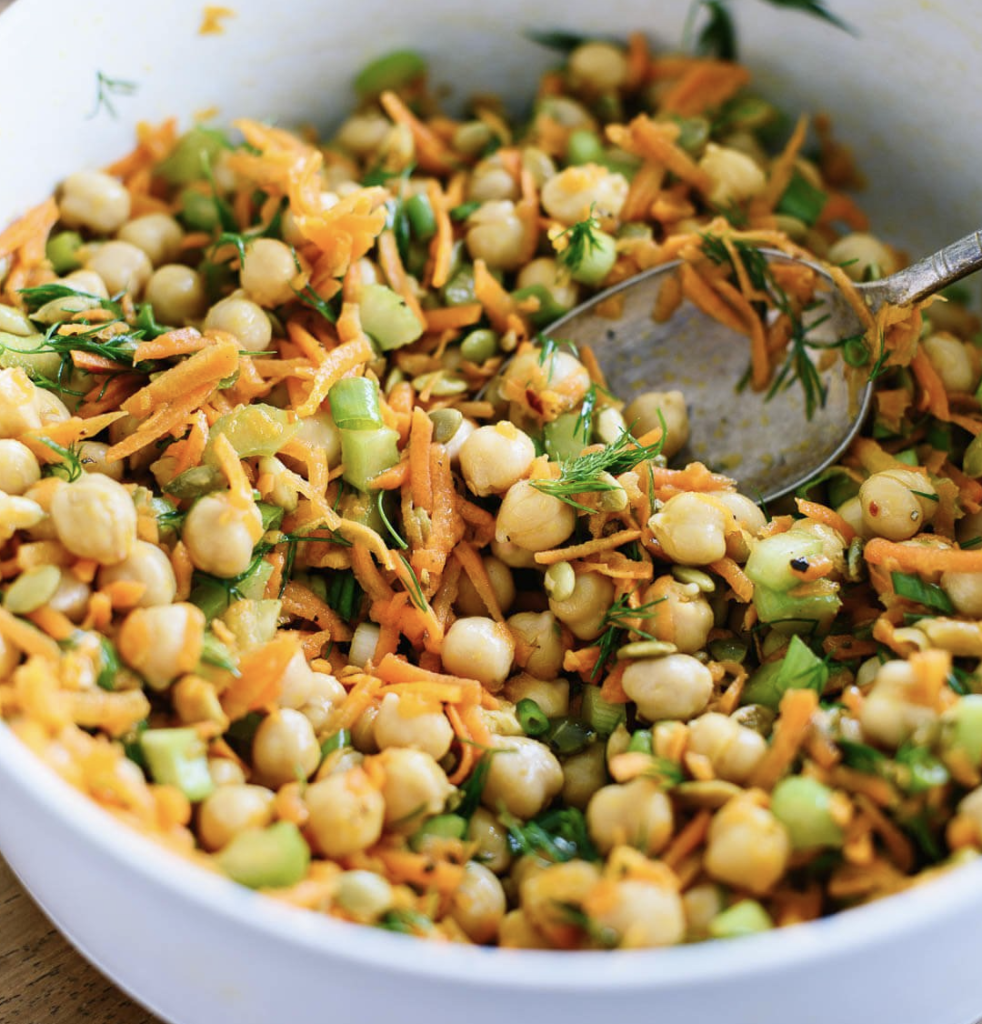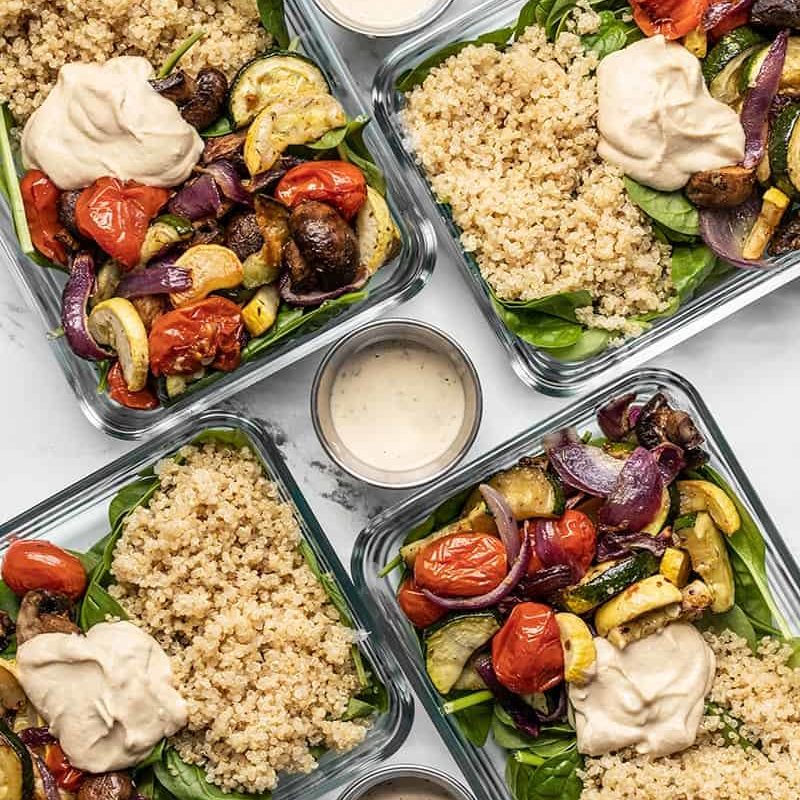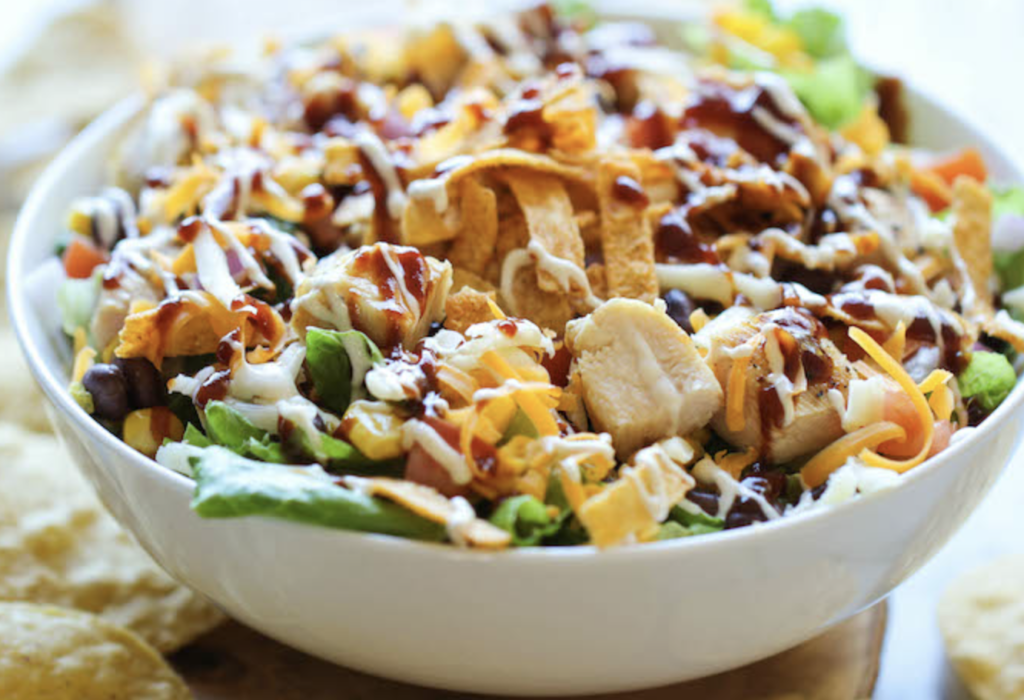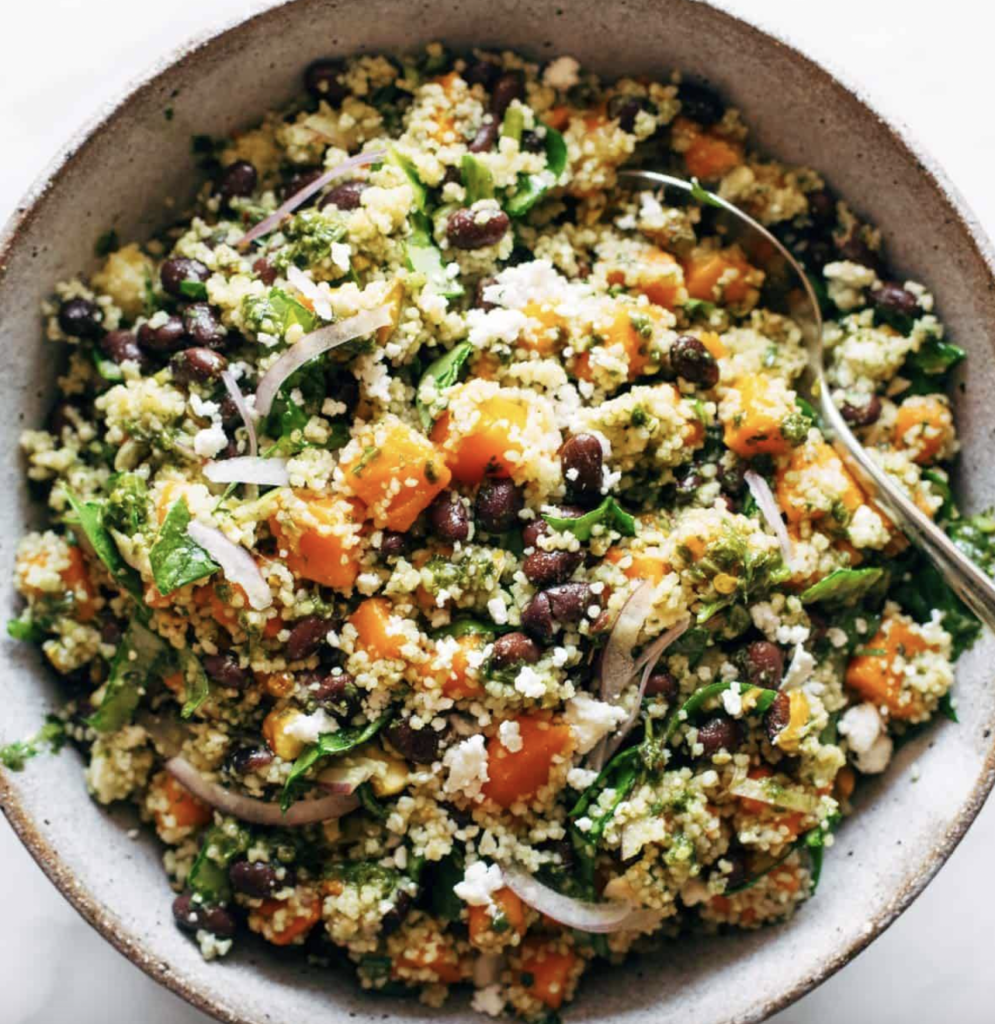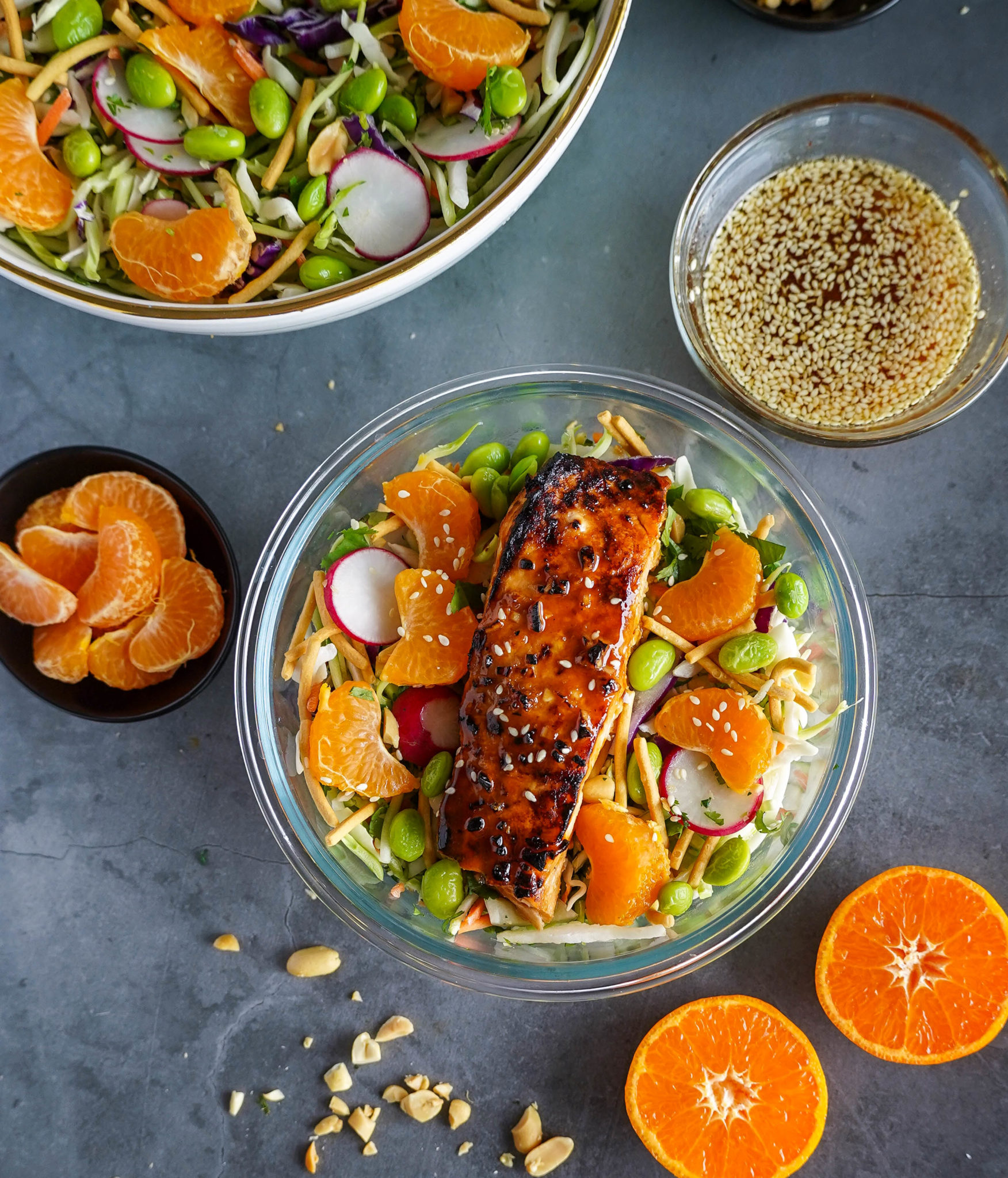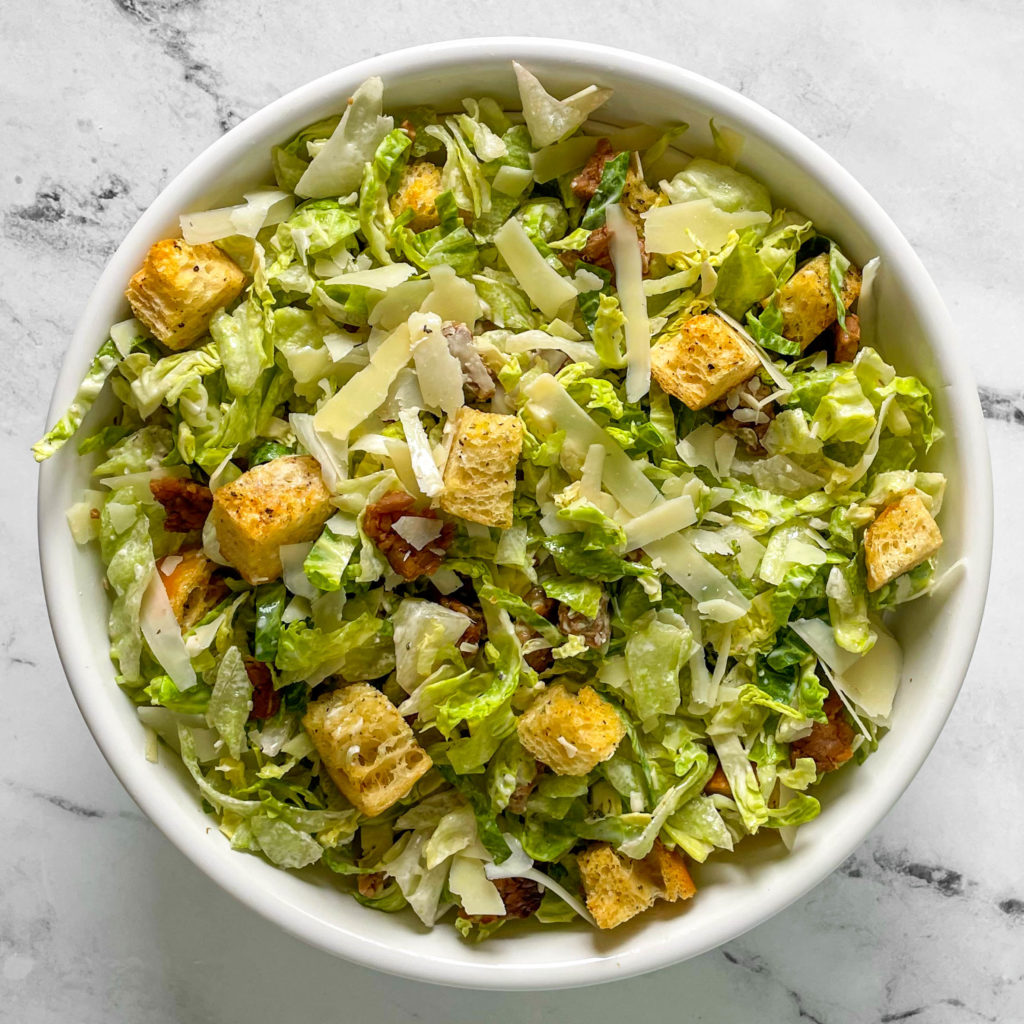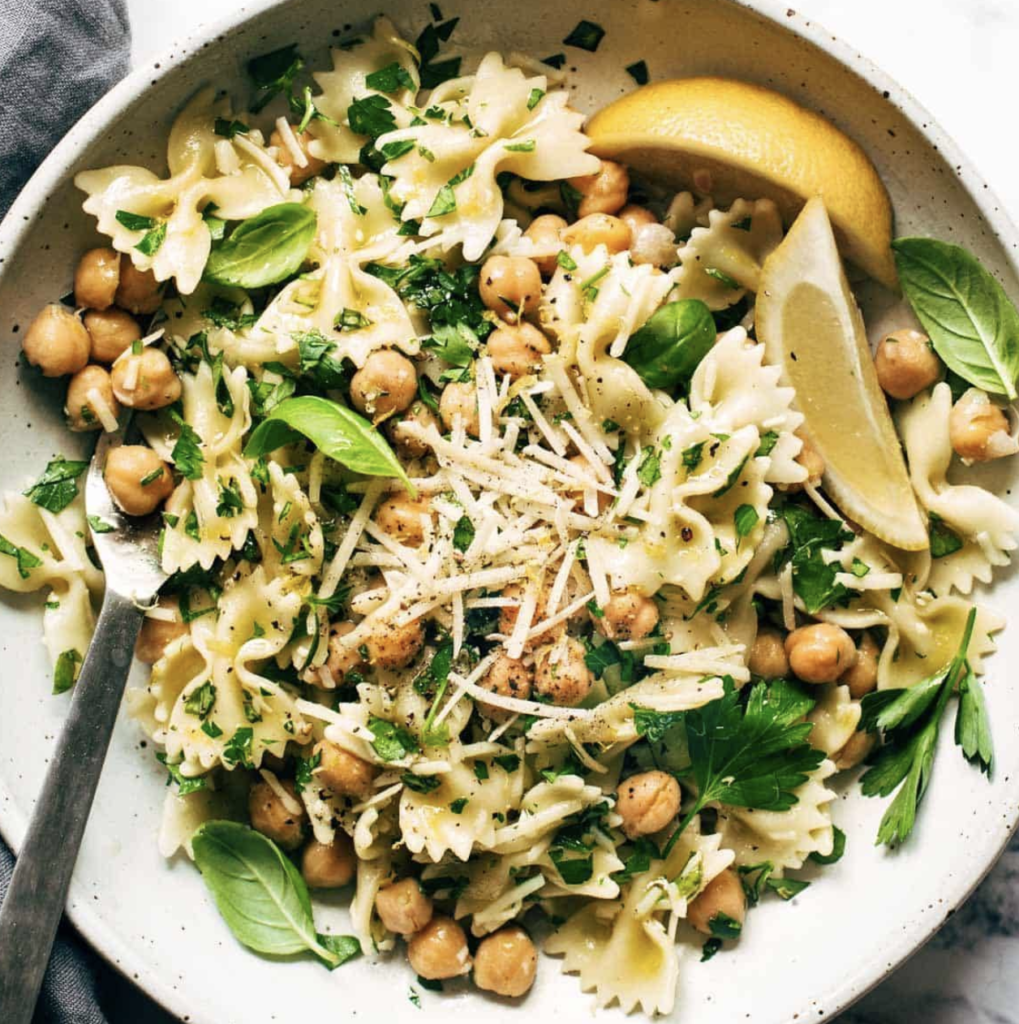 We hope this list of meal prep salads inspires you to cook at home this week! Check out all our other recipe roundups here!
If you are looking for even more recipes with no ads, check out The Workweek Lunch Meal Prep Program. We have over 600 recipes that can all be made omnivore, vegetarian, vegan, gluten-free, and dairy-free.
Our membership includes our customizable meal planning tool and grocery list generator so you can easily pick and choose the meals you want for the week!
Start a free trial here! Again, this is perfect if you don't have time to meal plan yourself, but know it's super important.